Comic-Con 2011:
Nothing But Costumes, Gallery 4
If you watch your local news around Comic-Con, you'd think everyone is dressed up in some sort of superhero, fantasy or monster costume. It's simply not true, and in fact, this year I heard people grumbling that there weren't nearly as many costumes as usual. Yet Ric Bretschneider isn't just a moral compass on our podcast, he's a costume compass, and so he took it upon himself to photograph as many costumed people as he could. At least, at the Convention. I don't think he randomly accosts people elsewhere.
We have a lot of Ric's photos to go through, so I'll parse them out as quickly as I can without overloading the page or myself.
Poison Ivy on an orange tree.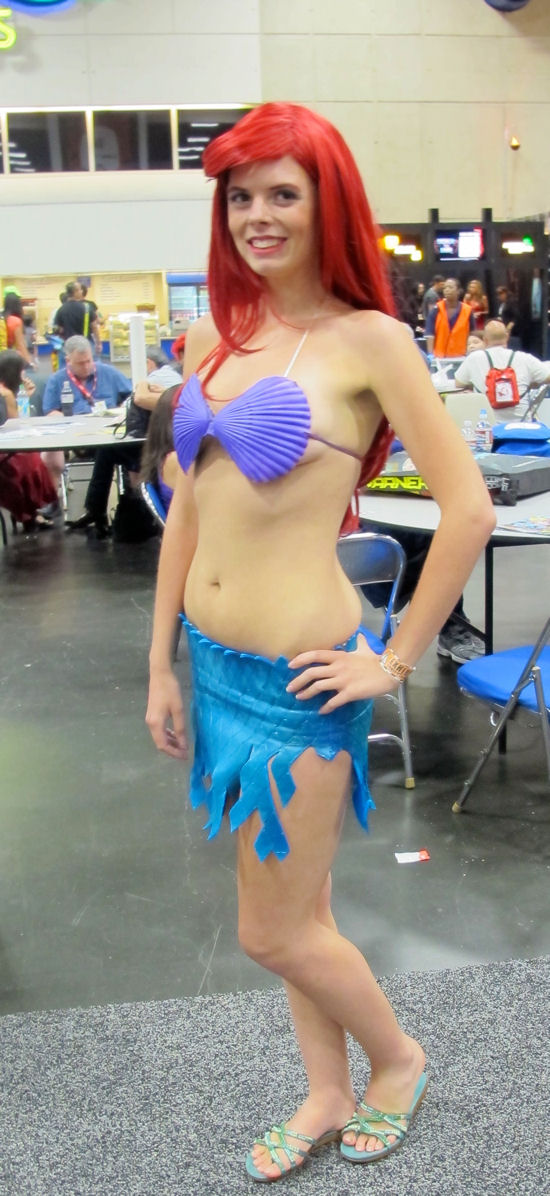 We're not quite at Leia level of popularity, but Ariels certainly make their presence known.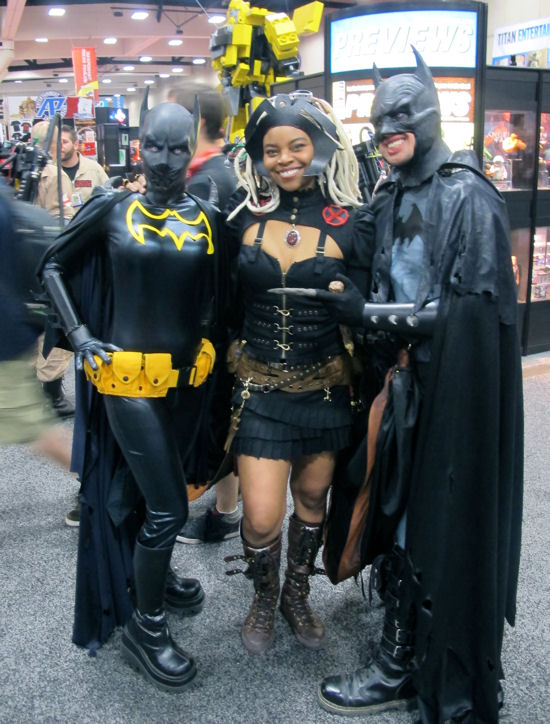 The happiest Batman you ever did see.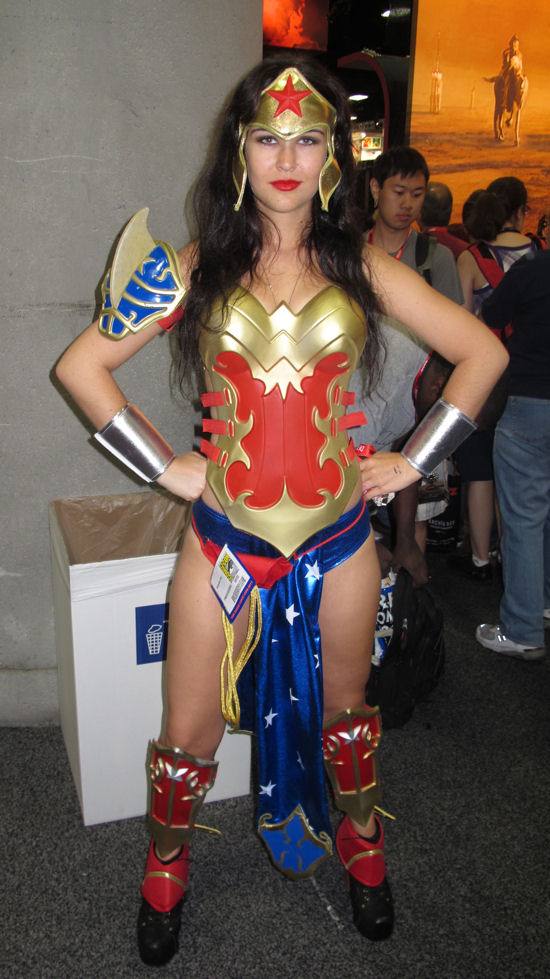 The one costume they didn't use in the Adrienne Palicki pilot.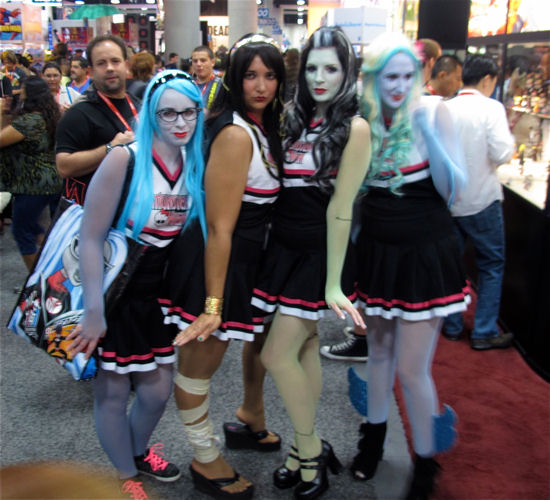 I can't assume these are paid spokesemodels, but... is Monster High that popular?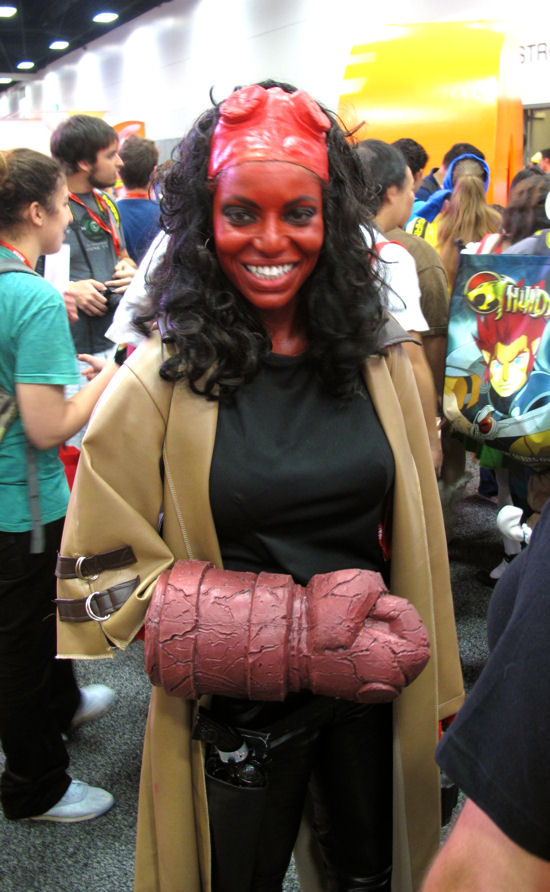 Damn.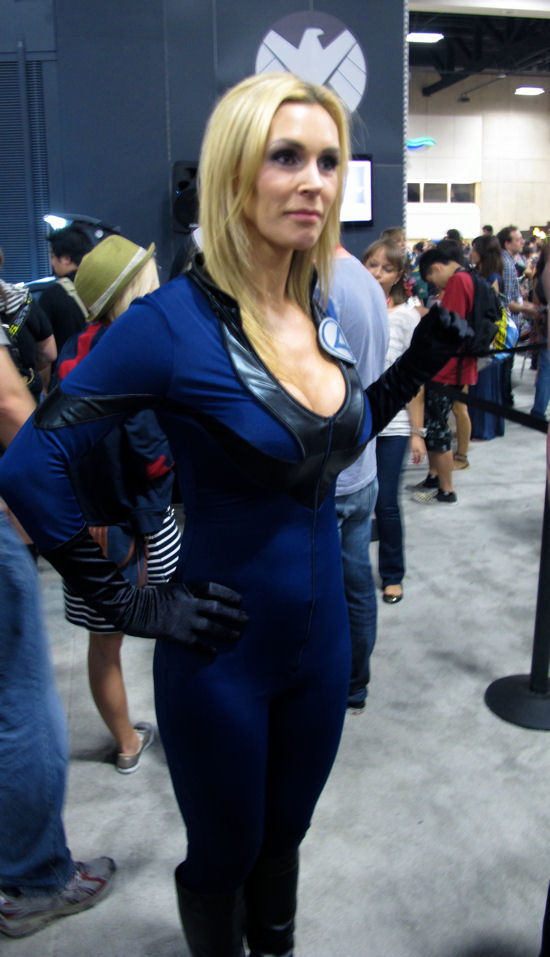 If she had been in the movie, we might have taken Susan Storm more seriously.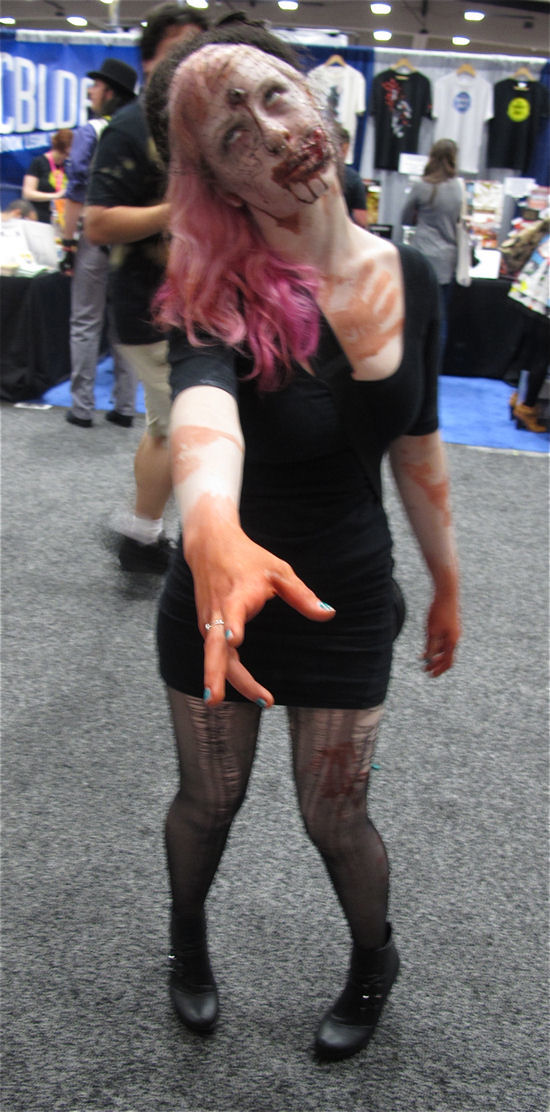 You know, this is exactly how the Zombie Apocalypse is going to get me.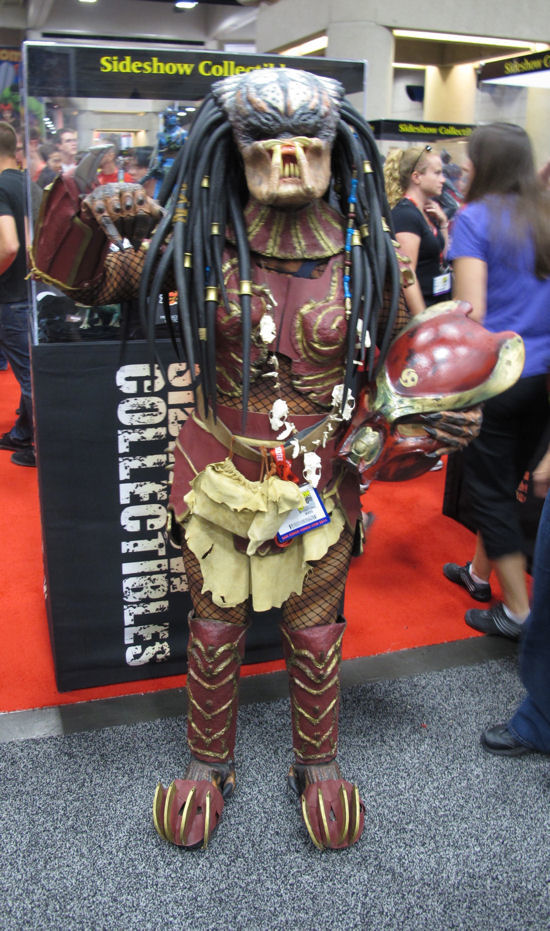 You know, this is exactly how the Predators are going to get me.
For those of you unclear on the meaning of the word "troubling..."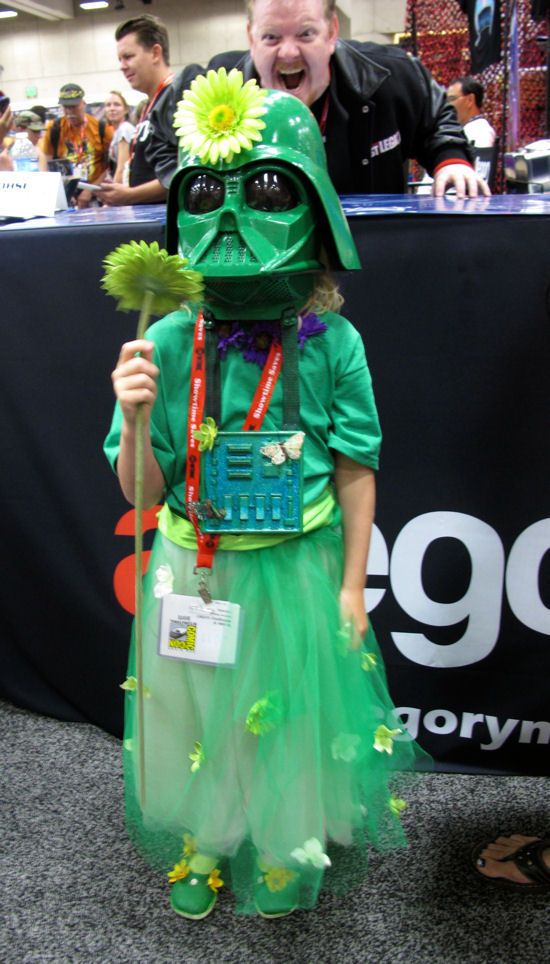 The Mitochondrians are strong in this one...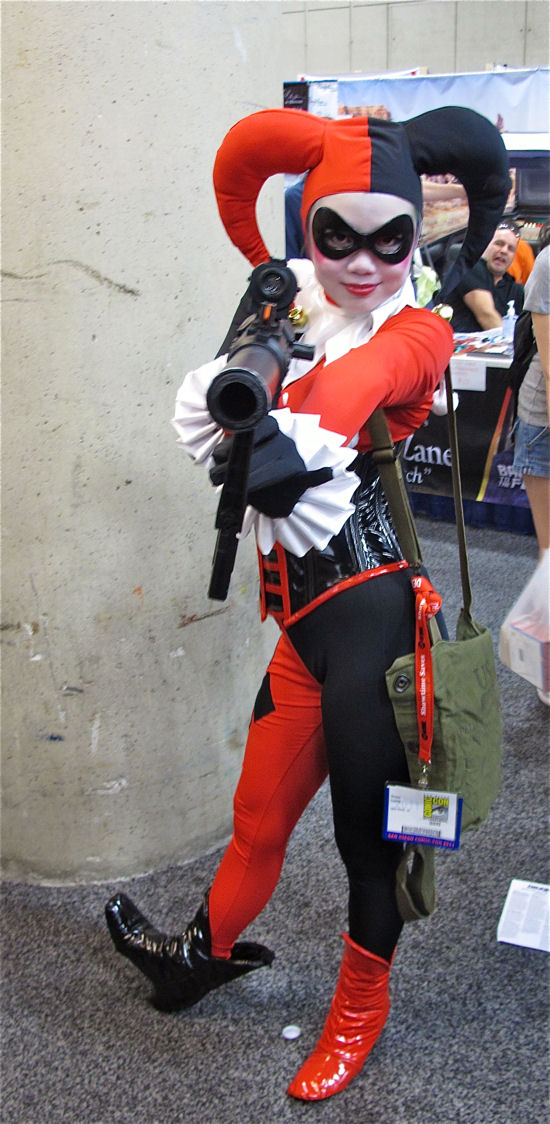 A little classic Harley, before Flashpoint sweeps her away...

WEDNESDAY (PREVIEW NIGHT) PHOTOS
PHOTOS BY MISH'AL SAMMAN, Part 1
PHOTOS BY MISH'AL SAMMAN, Part 2
PHOTOS BY MISH'AL SAMMAN, Part 3