Comic-Con 2011:
Nothing But Costumes, Gallery 2
If you watch your local news around Comic-Con, you'd think everyone is dressed up in some sort of superhero, fantasy or monster costume. It's simply not true, and in fact, this year I heard people grumbling that there weren't nearly as many costumes as usual. Yet Ric Bretschneider isn't just a moral compass on our podcast, he's a costume compass, and so he took it upon himself to photograph as many costumed people as he could. At least, at the Convention. I don't think he randomly accosts people elsewhere.
We have a lot of Ric's photos to go through, so I'll parse them out as quickly as I can without overloading the page or myself.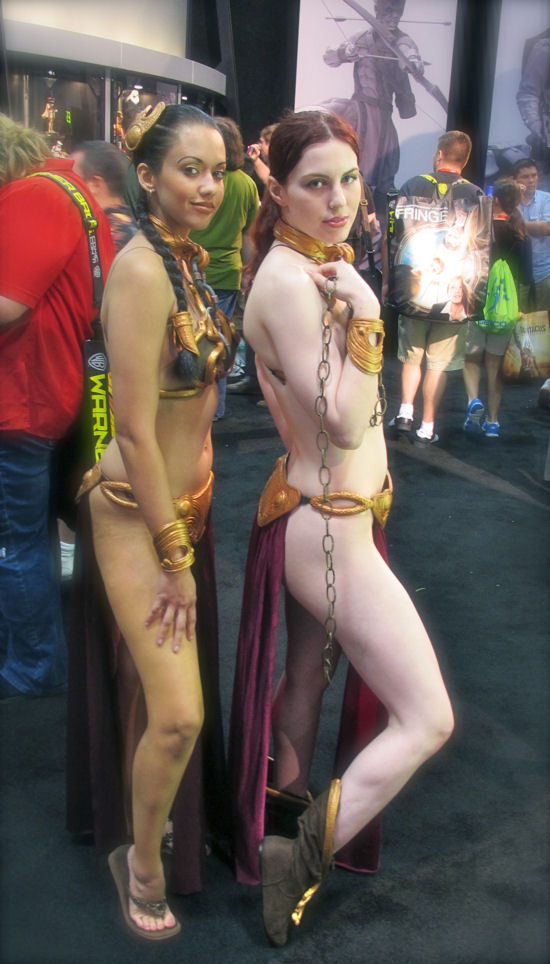 It used to be that it just wasn't a convention until you saw people dressed up as Stormtroopers. Now, thank heavens, that's shifted to Slave Girl Leias.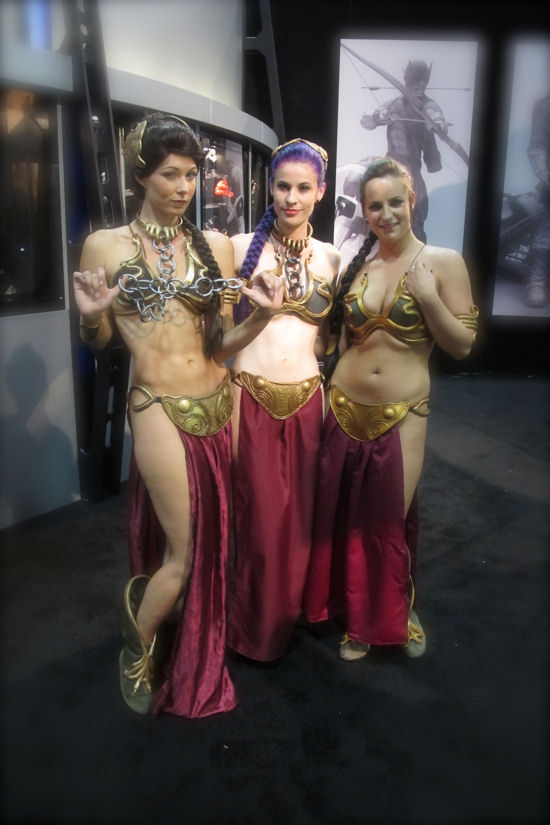 Chains or no chains, they must have some sort of guild...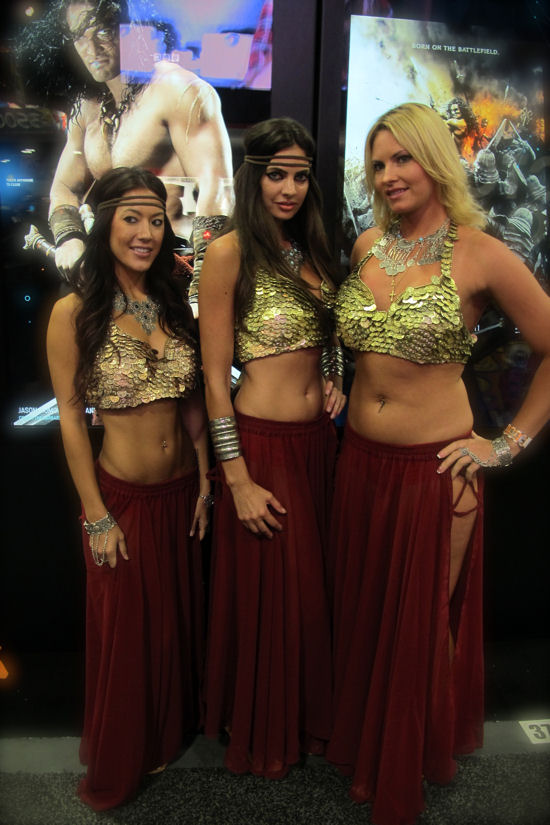 Even Conan has a variation...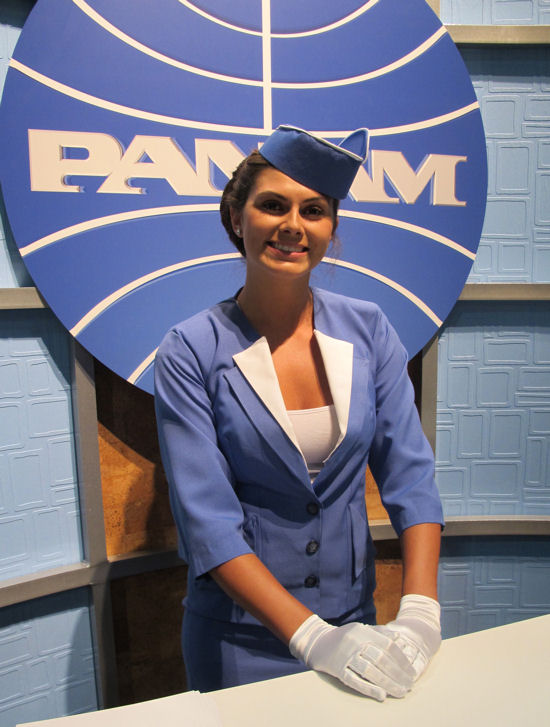 Not sure if anyone is going to watch the show, but the ladies got a lot of attention.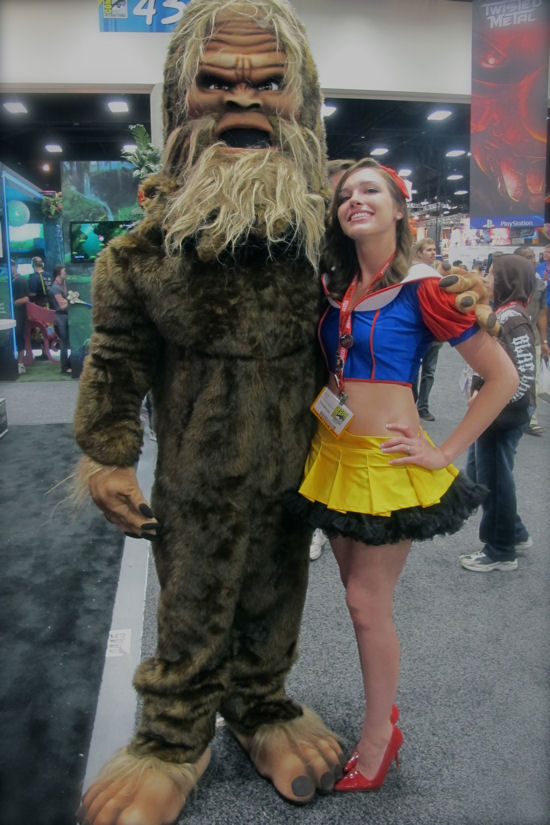 Let's see the evil queen try something NOW!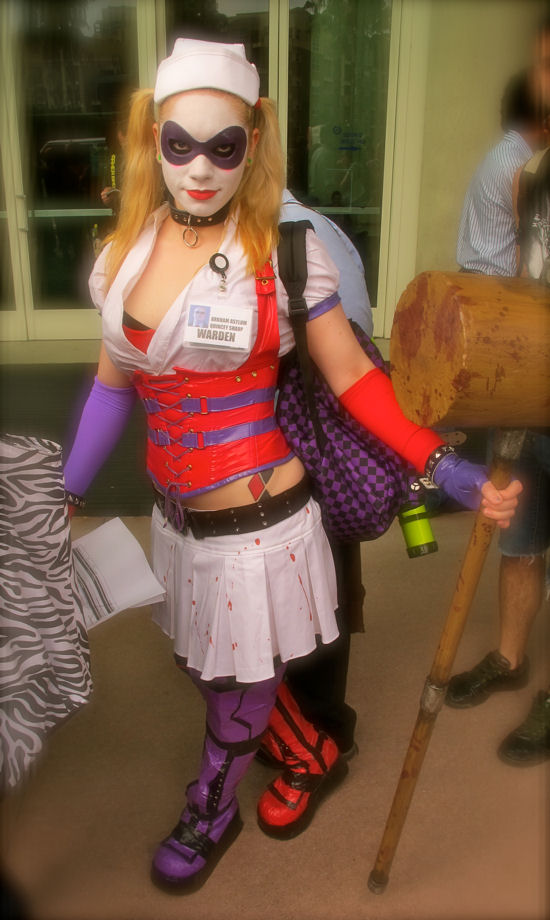 Arkham Asylum (and City) inspired a lot of costumes this year.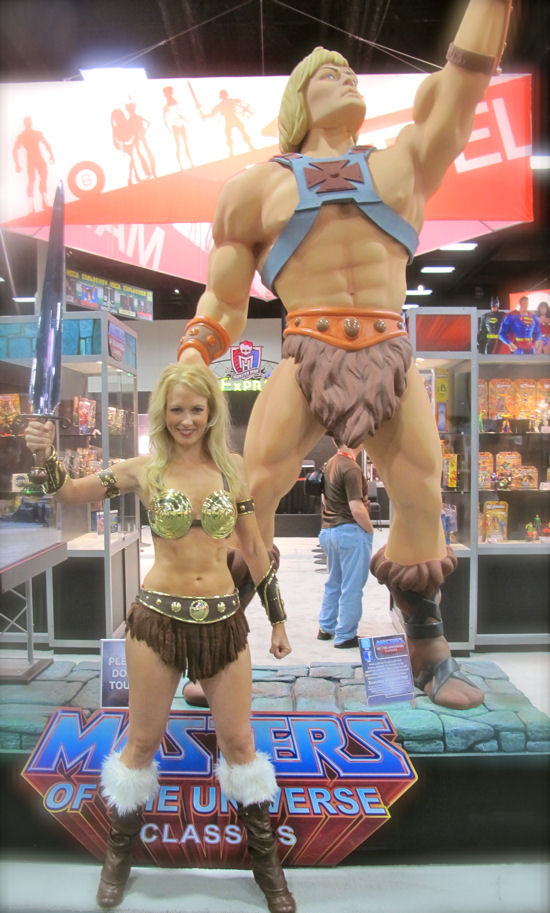 Skeletor's latest dastardly plan...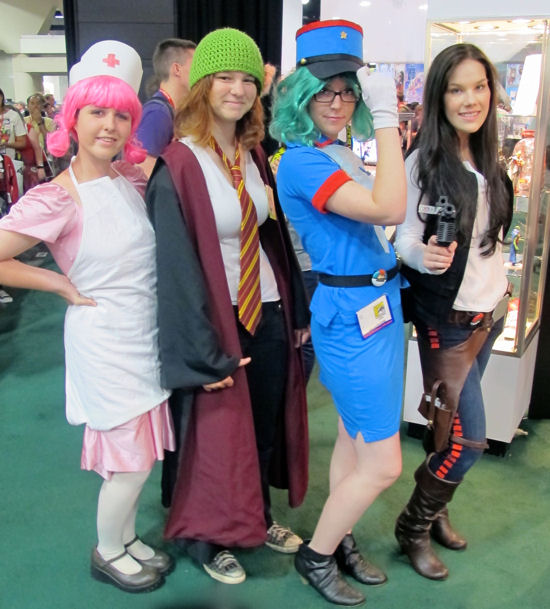 I understand half of these.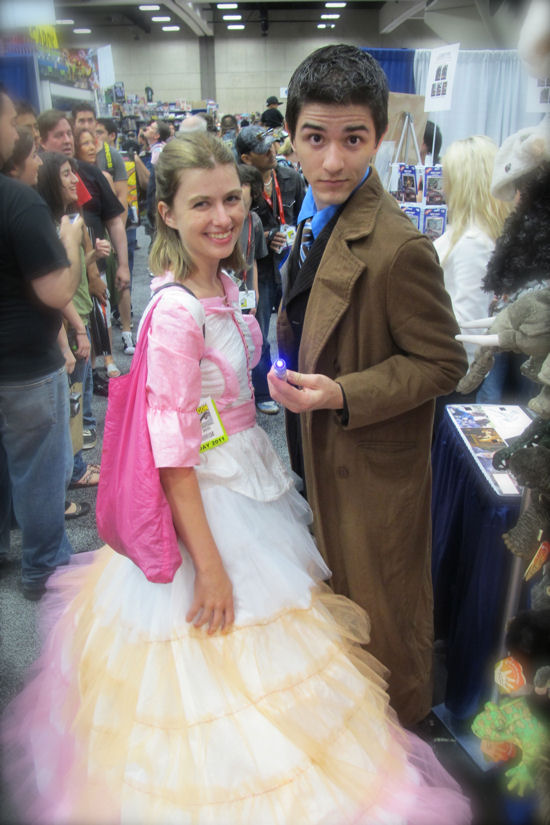 I've said it before, I'll say it again: nerds are cool.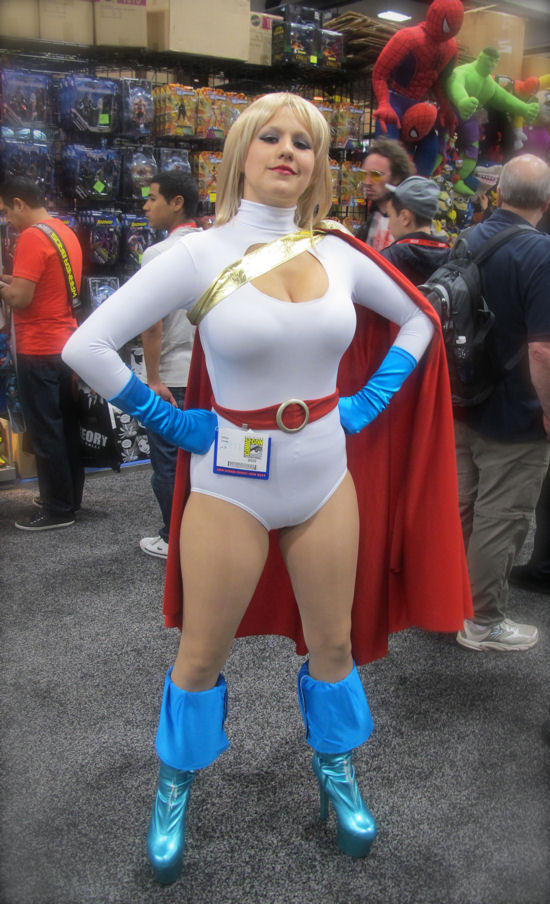 I miss playing DCU Online.
A combination of Zack Snyder's first and latest films...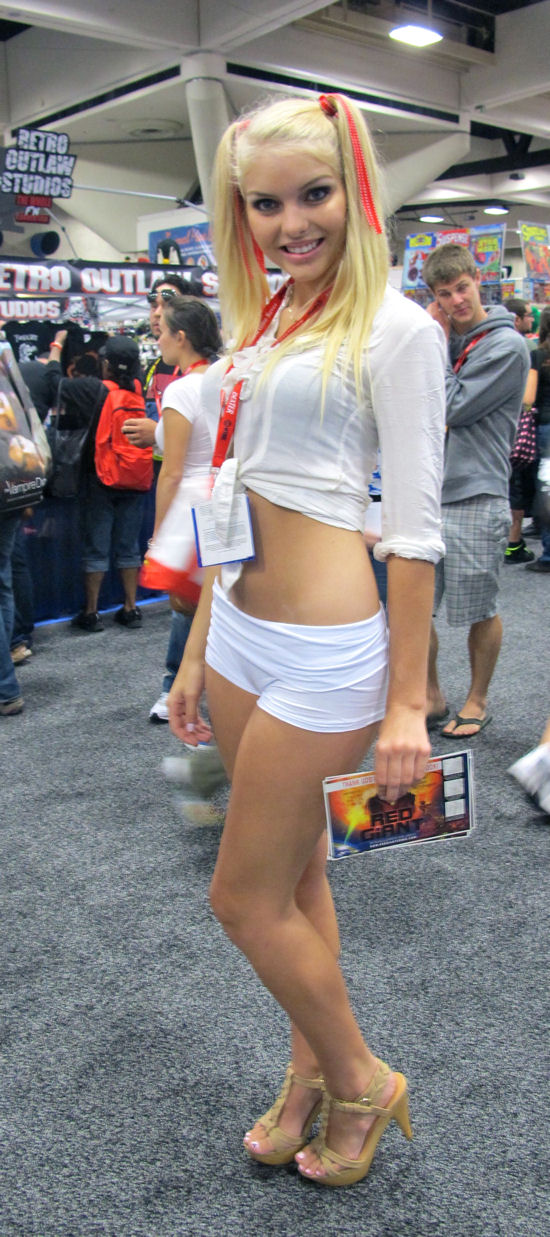 Sometimes I think they're not even trying. Hello? Still typing down here...

WEDNESDAY (PREVIEW NIGHT) PHOTOS
PHOTOS BY MISH'AL SAMMAN, Part 1
PHOTOS BY MISH'AL SAMMAN, Part 2
PHOTOS BY MISH'AL SAMMAN, Part 3