Comic-Con 2011:
Visions of Preview Night
From the moment the doors opened at 6 p.m. for Preview Night, it felt ... rushed ... hurried ... just an energy in the air of everyone trying to get to the exclusives they wanted, or to see the booth they just HAD to see.
It was definitely a night with a little more glitz -- a few celebrities hung around, in their booth and on the floor. Dark Horse announced their new projects to an eager crowd used to waiting until Saturday or Sunday to hear such things. And those stewardesses for Pan Am...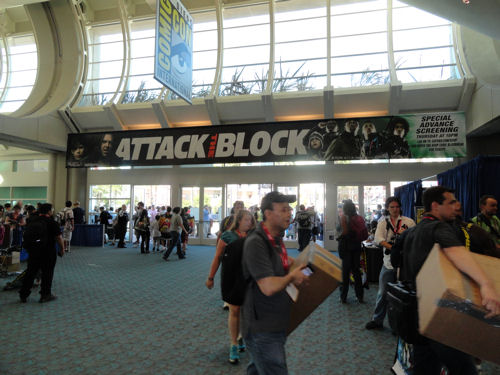 Advertising an upcoming movie, or instructions to the crowd?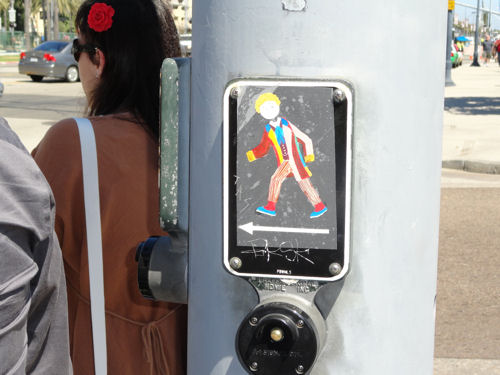 Look out for Gallifreyans crossing...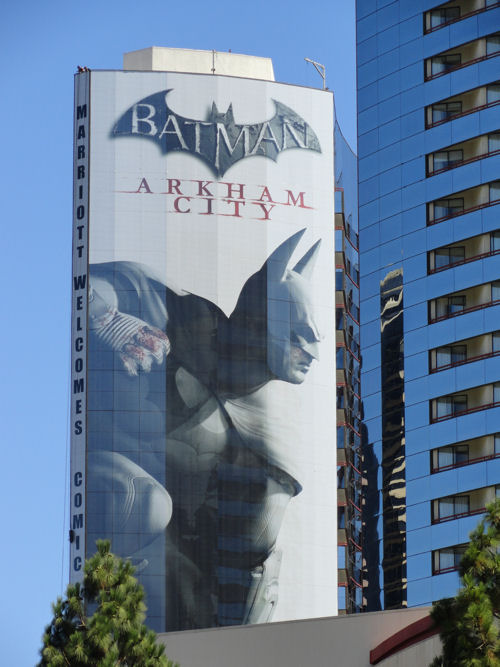 The Marriott transformed into Batman about to punch the Hyatt...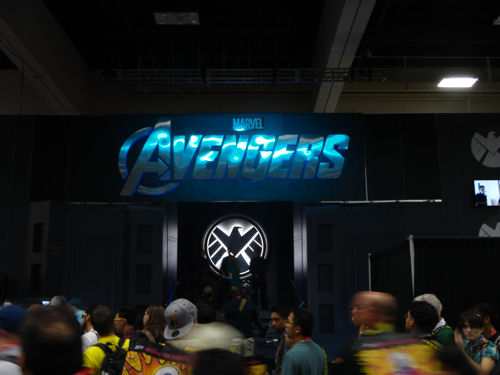 As suspected, the Marvel Booth doubles as SHIELD headquarters...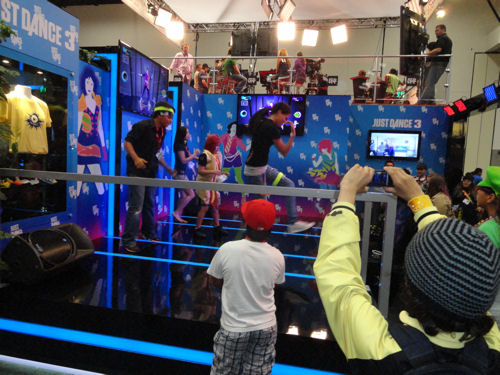 Giving attendees the chance to exercise... since all that walking won't help.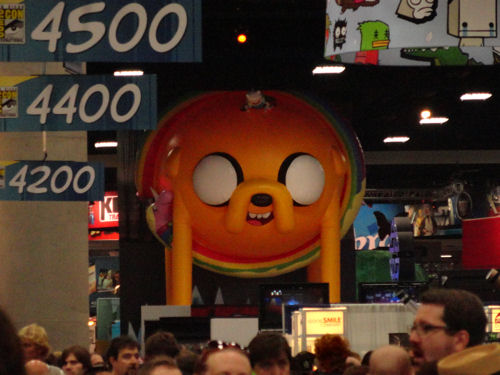 What time is it? ADVENTURE TIME!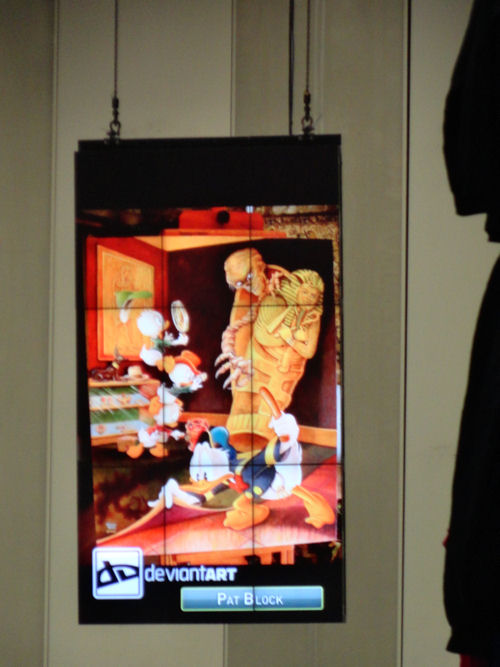 DeviantArt's hanging plasma screen, doing thier best to publicize those in Artist's.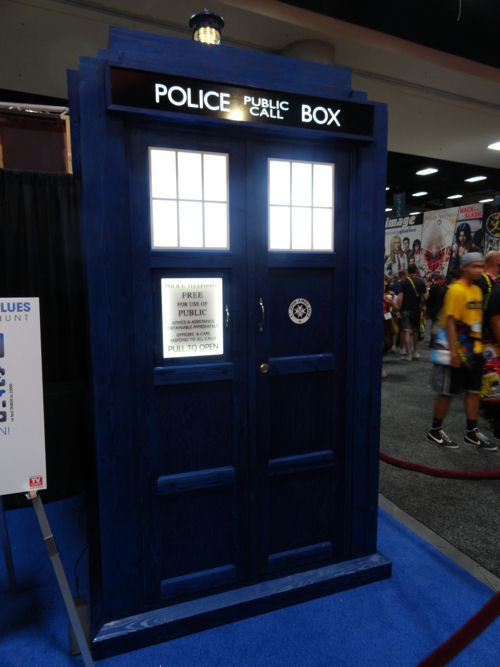 Pull to open. PULL TO OPEN!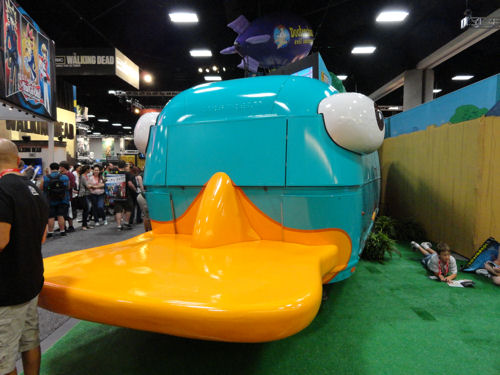 Climb inside to play the Phineas & Ferb videogame...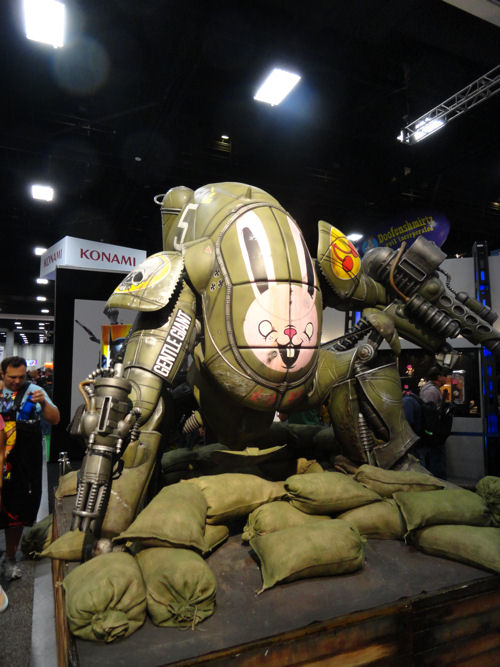 no denying the visuals were inventive...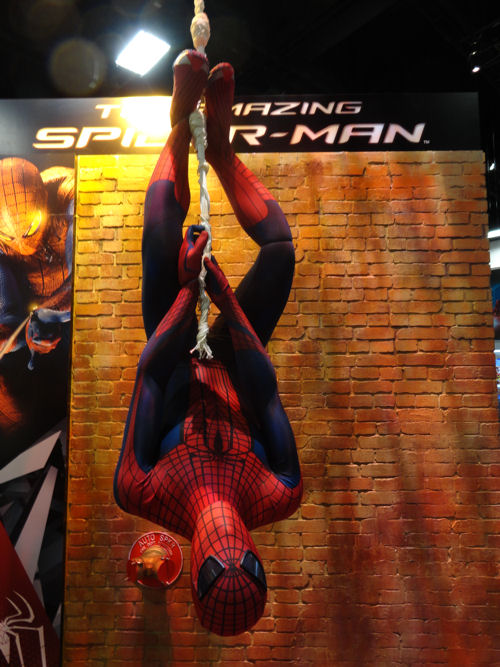 Just hanging around the Con...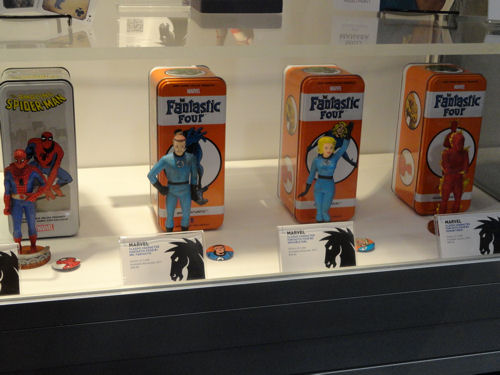 Dark Horse doing wooden figures of Marvel characters... so far only 3 of the 4...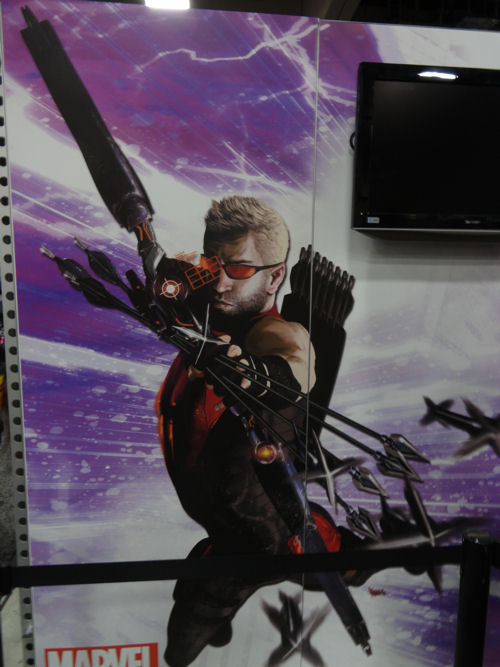 Is this Hawkeye's movie look?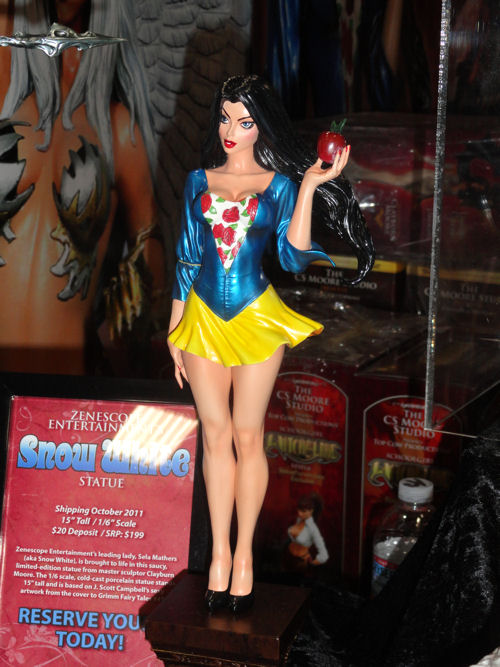 Clayburn Moore entering into a big deal with Zenescope...