Comic-Con 2011:
Nothing But Costumes, Gallery 3
If you watch your local news around Comic-Con, you'd think everyone is dressed up in some sort of superhero, fantasy or monster costume. It's simply not true, and in fact, this year I heard people grumbling that there weren't nearly as many costumes as usual. Yet Ric Bretschneider isn't just a moral compass on our podcast, he's a costume compass, and so he took it upon himself to photograph as many costumed people as he could. At least, at the Convention. I don't think he randomly accosts people elsewhere.
We have a lot of Ric's photos to go through, so I'll parse them out as quickly as I can without overloading the page or myself.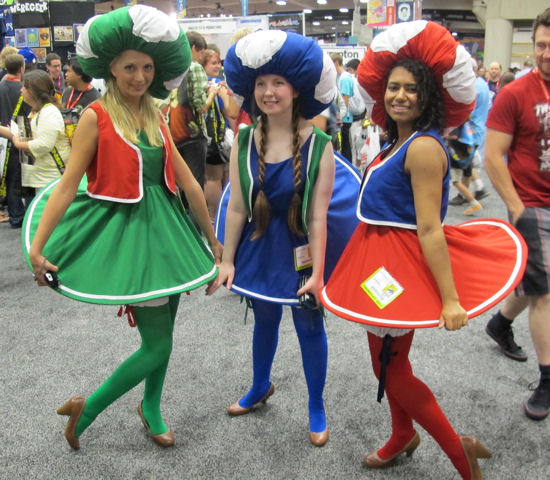 Back-up dancers from the upcoming Gilbert & Nintendo operetta "The Mariokarto."
It's only a matter of time before we just give in and have Cosplay Deathmatches...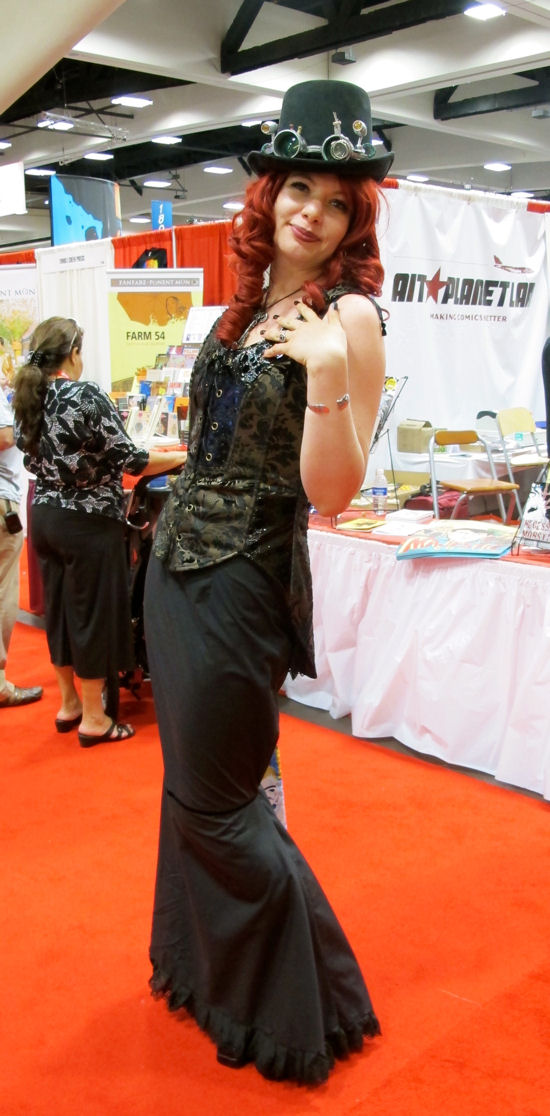 I'm getting a Steampunk Morticia vibe...which seems somehow one genre mix too many.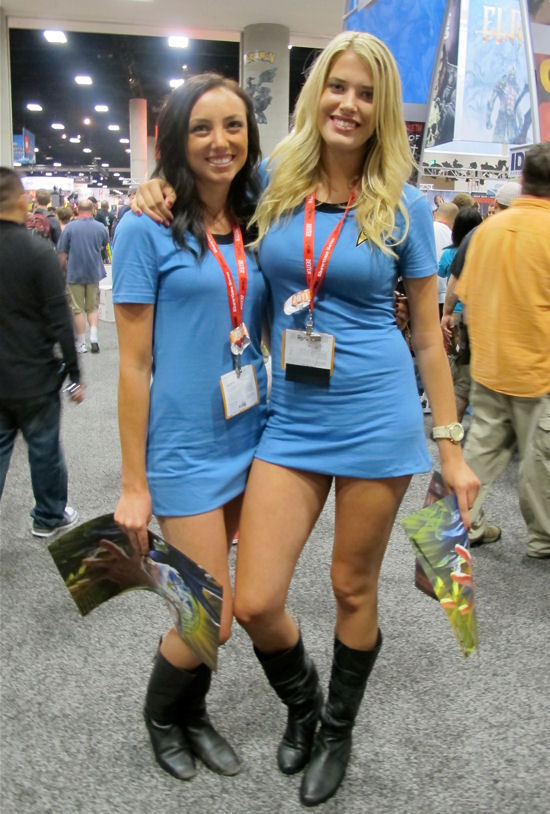 This is what Captain Kirk lived for.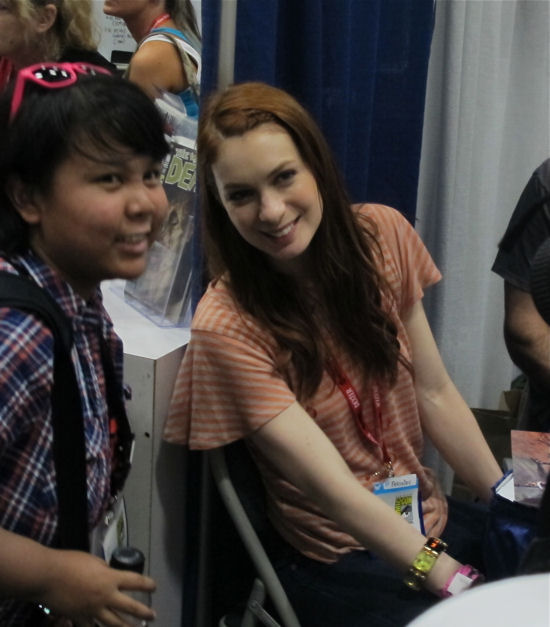 Not Cosplaying, but as Felicia Day IS Queen of Comic-Con, any excuse to run her picture...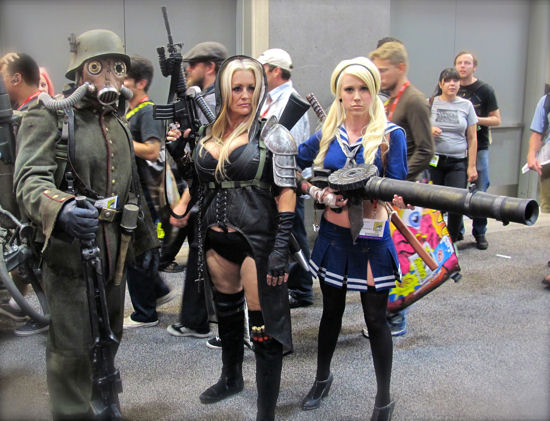 We can all agree Sucker Punch had some great costume designs.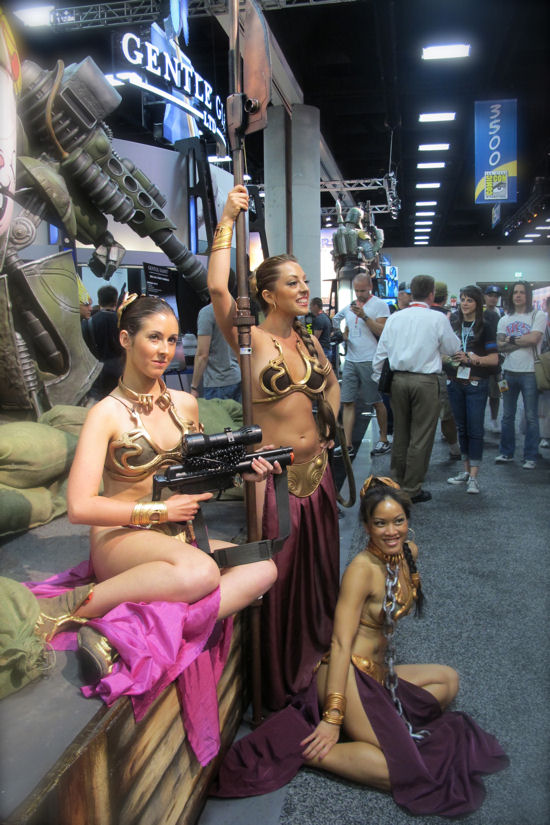 By federal law, more Slave Leias...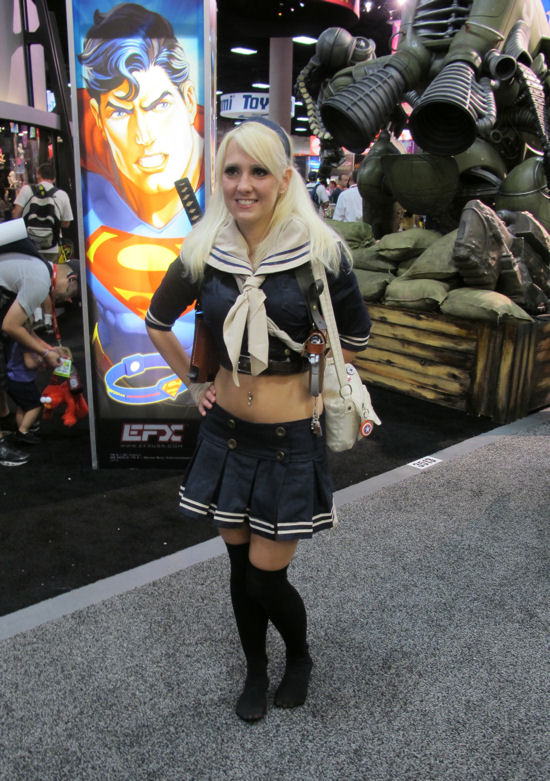 Another Baby Doll from Sucker Punch. Maybe I need to watch that again to see -- did I miss something?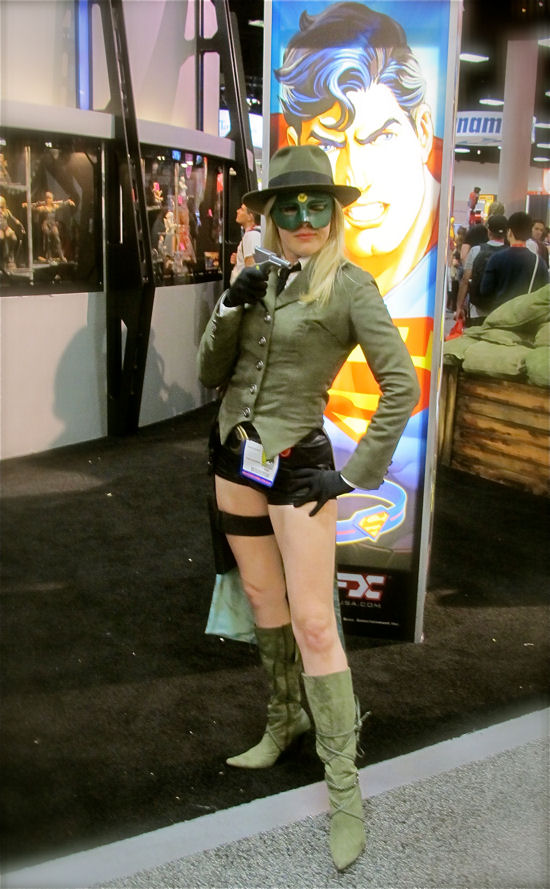 The Green Hornette. It's only a matter of time before Dynamite gives her a book.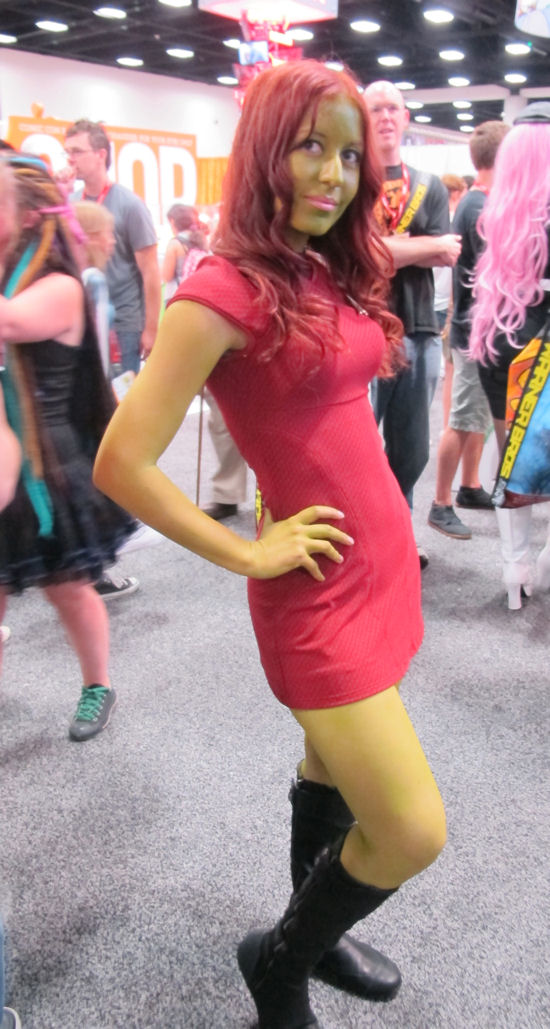 Trek fandom lives on and on!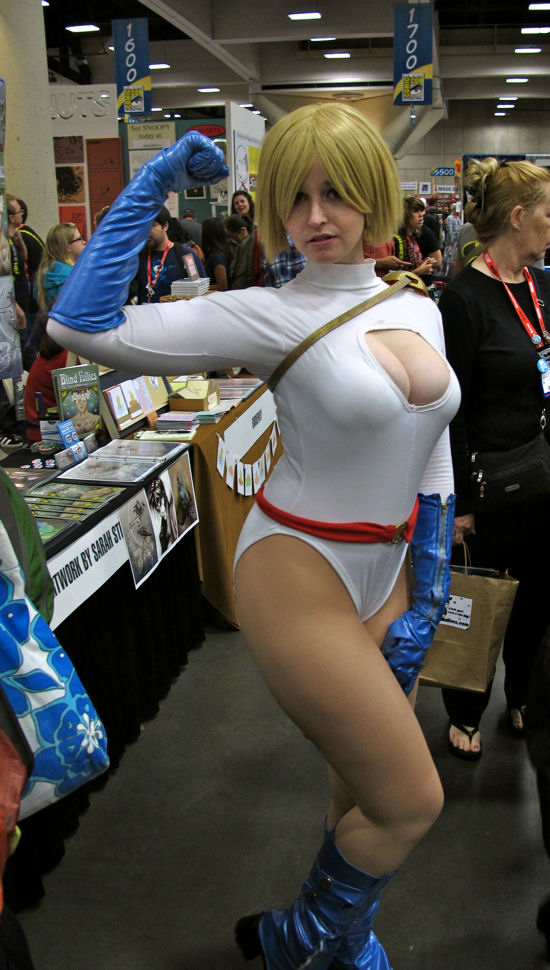 Another Power Girl... anybody know where she's going to fit in the New 52?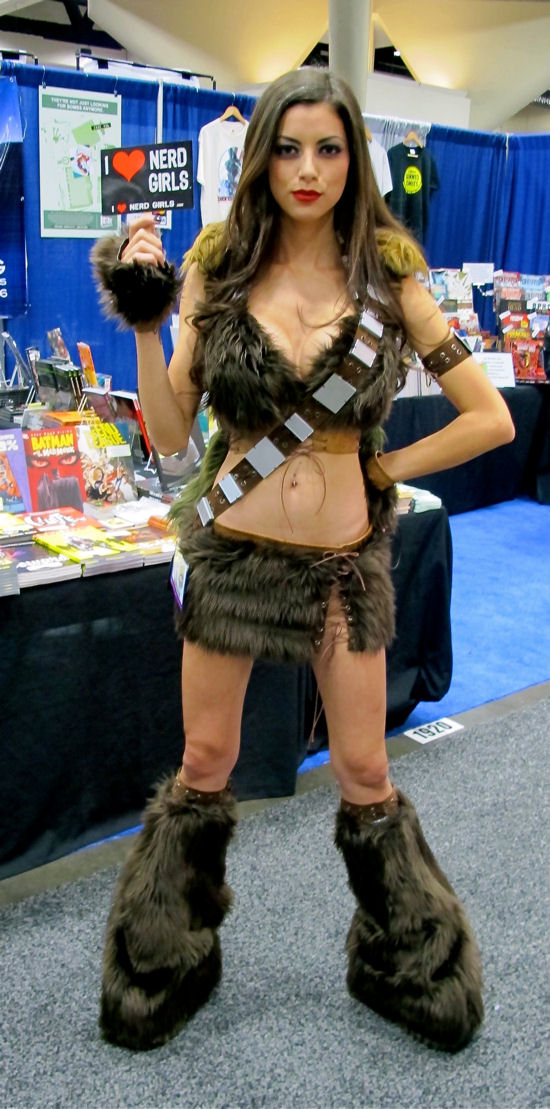 We heart Nerd Girls, too.

WEDNESDAY (PREVIEW NIGHT) PHOTOS
PHOTOS BY MISH'AL SAMMAN, Part 1
PHOTOS BY MISH'AL SAMMAN, Part 2
PHOTOS BY MISH'AL SAMMAN, Part 3