Comic-Con 2011:
Nothing But Costumes, Gallery 1
If you watch your local news around Comic-Con, you'd think everyone is dressed up in some sort of superhero, fantasy or monster costume. It's simply not true, and in fact, this year I heard people grumbling that there weren't nearly as many costumes as usual. Yet Ric Bretschneider isn't just a moral compass on our podcast, he's a costume compass, and so he took it upon himself to photograph as many costumed people as he could. At least, at the Convention. I don't think he randomly accosts people elsewhere.
We have a lot of Ric's photos to go through, so I'll parse them out as quickly as I can without overloading the page or myself.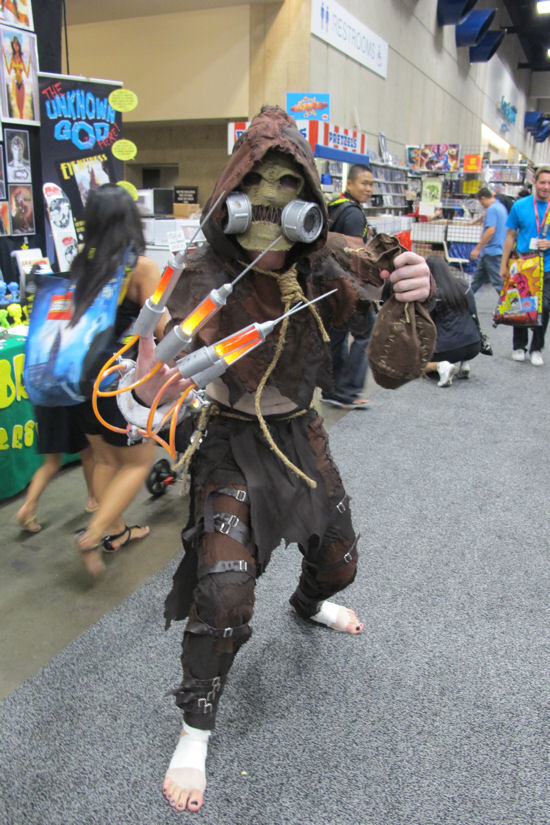 You know, I really want this version of the Scarecrow to pop up in the comics.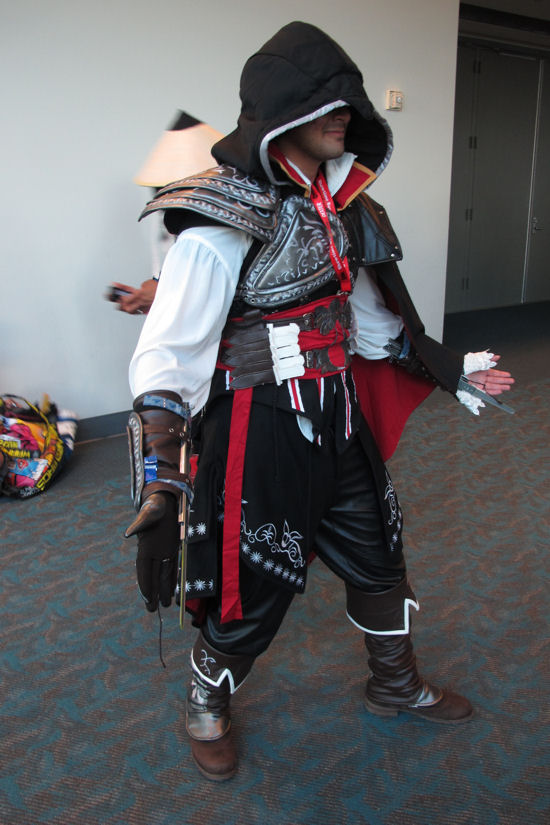 Ric started to ask about his creed, but was beheaded before he could finish.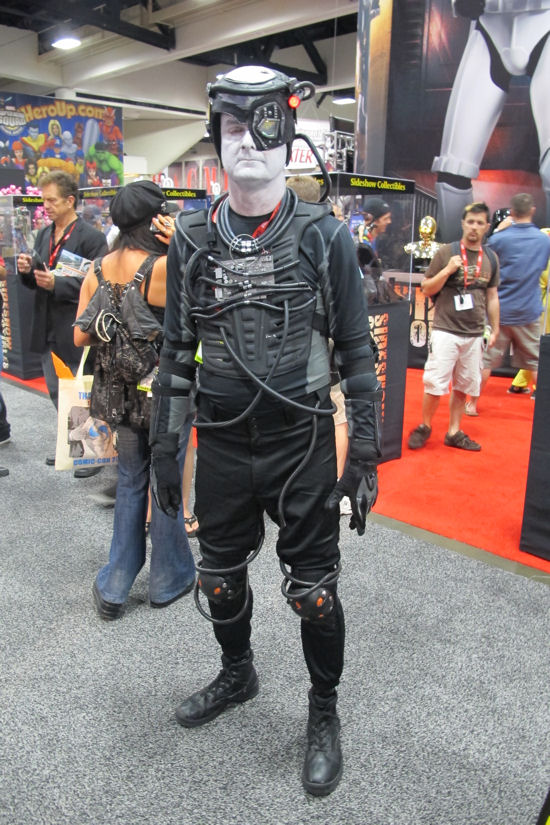 You will be assimilated, right after my nap.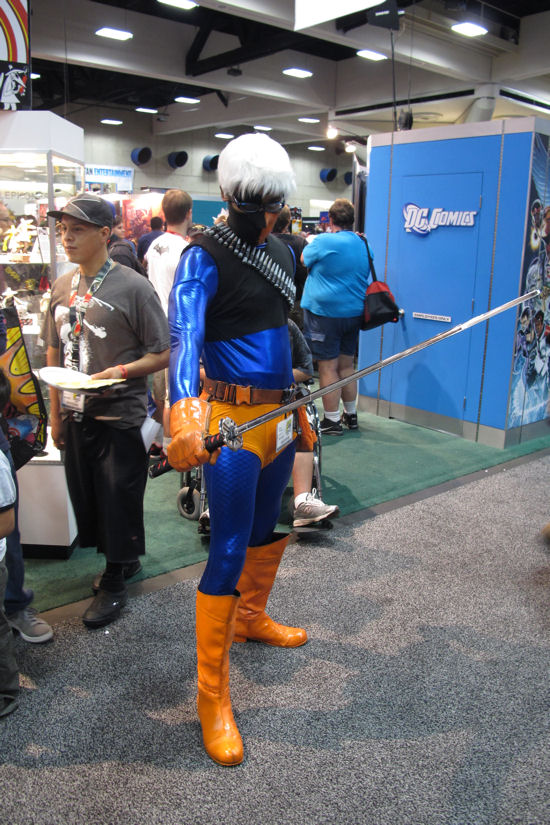 Everybody will be superpowered for fifteen minutes.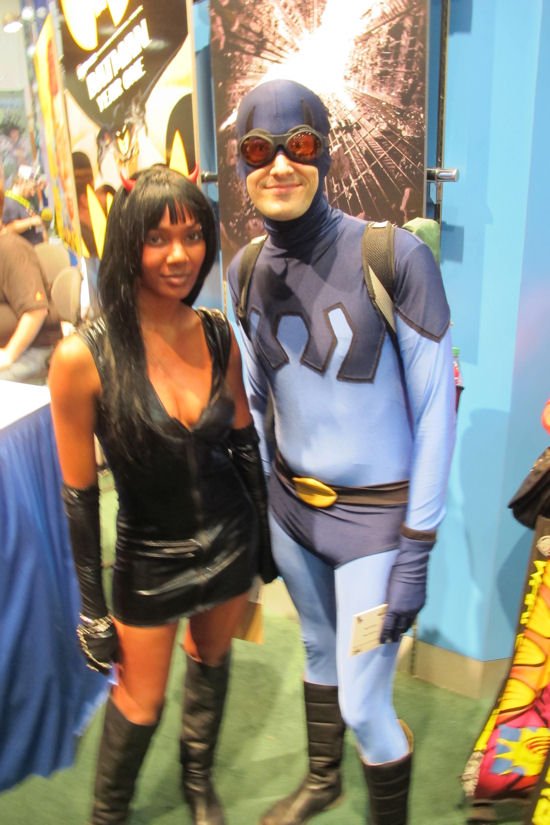 Ted Kord apparently ended up in Hell and is doing just fine.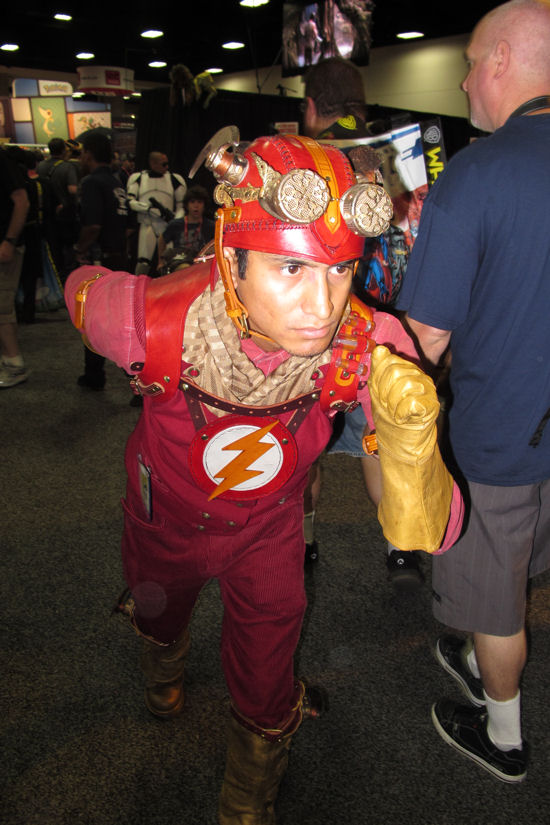 Able to run at the speed of gaslight...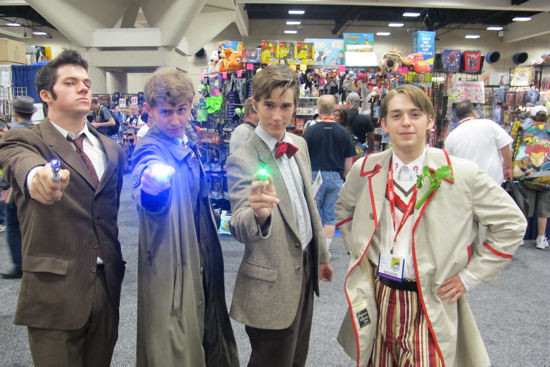 Nerds are cool.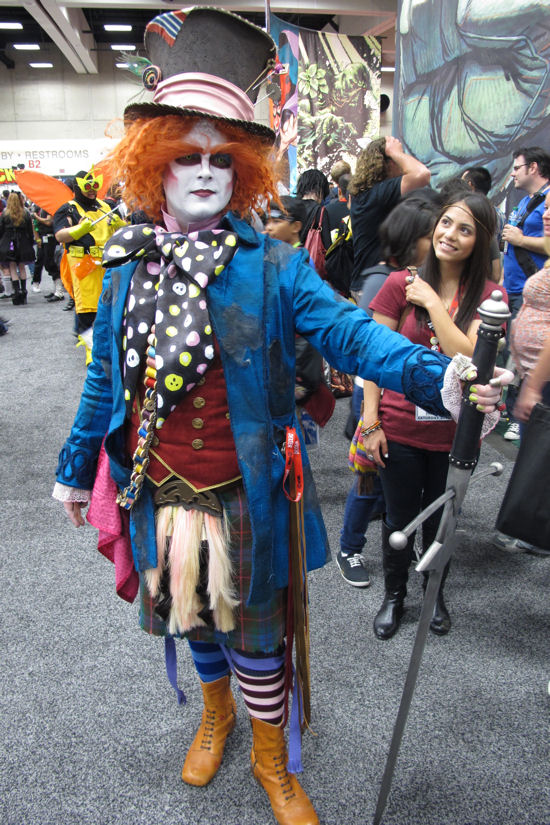 Because until Comic-Con, frizzy-haired redhead guys had no outlet to stand around and attract women.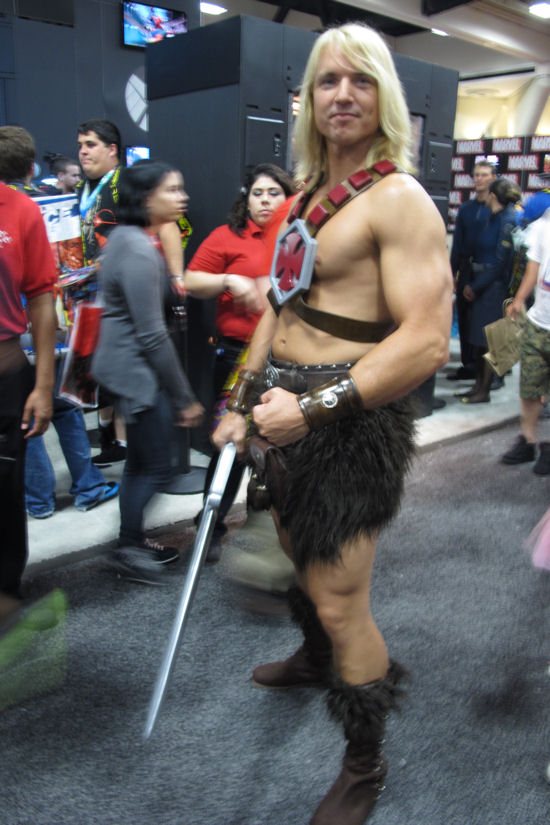 Because until Comic-Con, well-muscled blond guys had no outlet to stand around and attract women.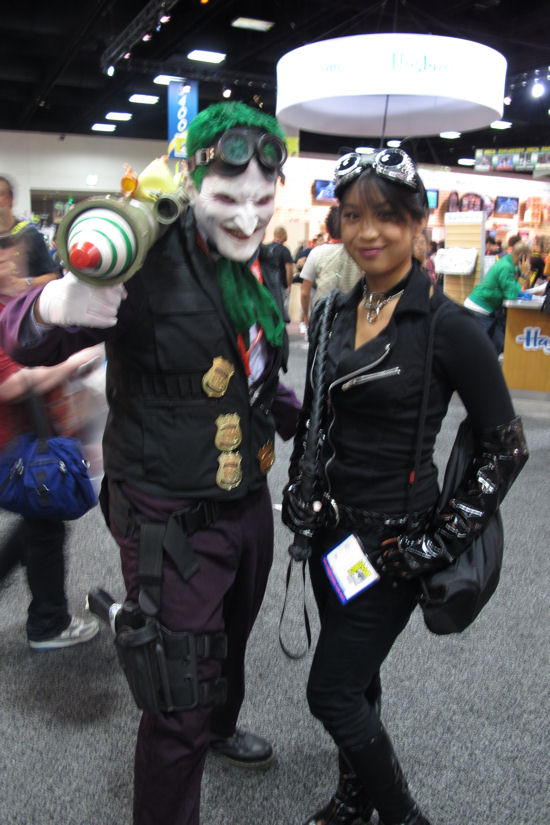 I miss playing DCU Online.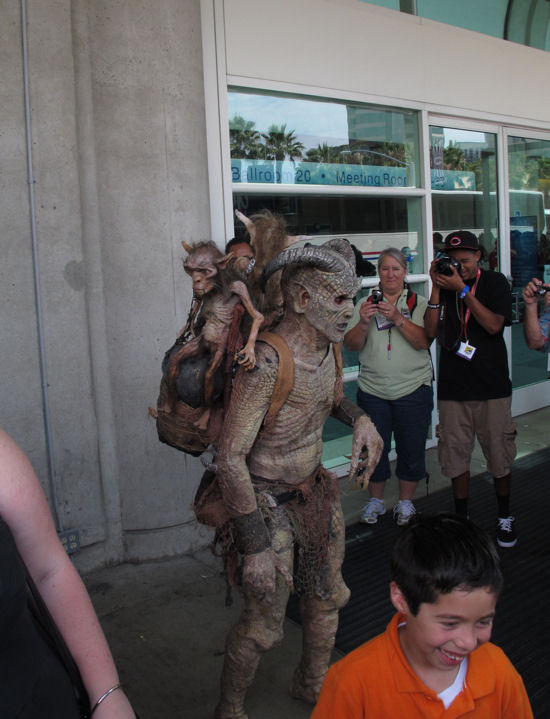 My personal favorite costume, because I'm not entirely convinced it IS a costume.
Run, child, RUN!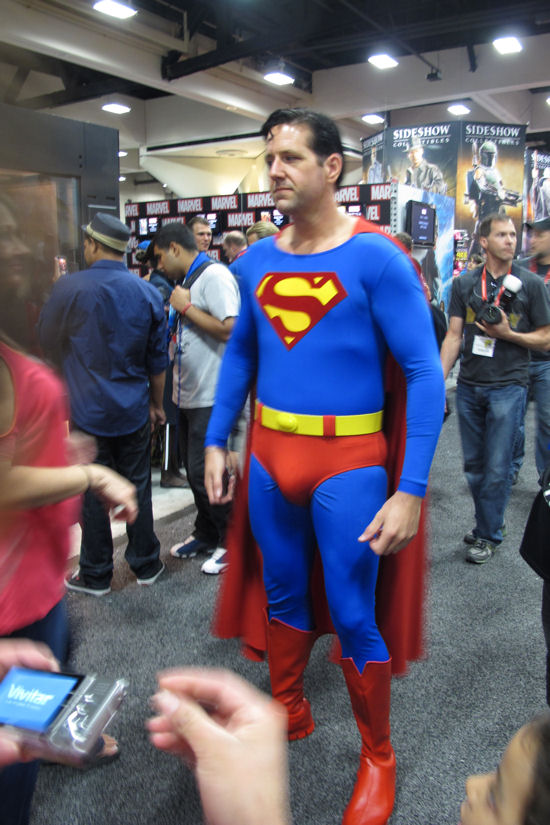 A man contemplating regular pants.

WEDNESDAY (PREVIEW NIGHT) PHOTOS
PHOTOS BY MISH'AL SAMMAN, Part 1
PHOTOS BY MISH'AL SAMMAN, Part 2