Comic-Con 2011:
Friday
The day began and ended with television history. William Shatner brought his successors Avery Brooks and Scott Bakula to talk about their documentary, The Captains, while at the end of the day, the Dynamic Duo (plus Catwoman) reunited to celebrate the 45th Anniversary of the Batman TV show, now being re-run weeknights on the Hub.
In between, all the halls were hopping, and oh, yes, there were a few references to those comic book things..
Photos by Ric Bretschneider, Derek McCaw, and Steph Rodriguez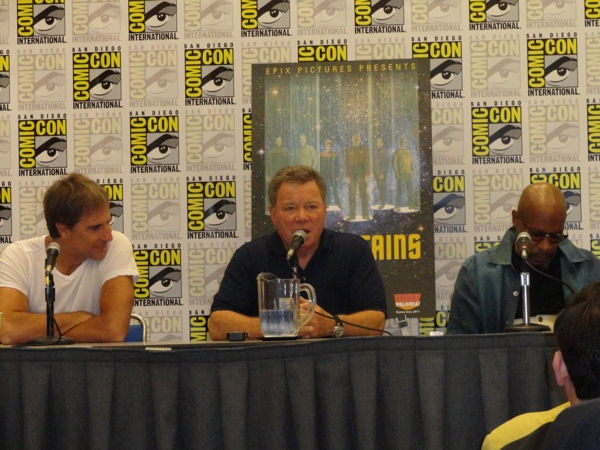 Bound together by Honor and the Convention Circuit...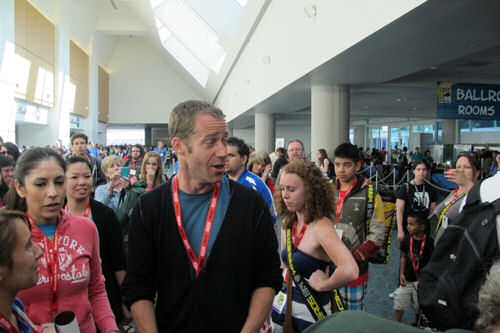 Eureka's Colin Ferguson walking around in the atrium..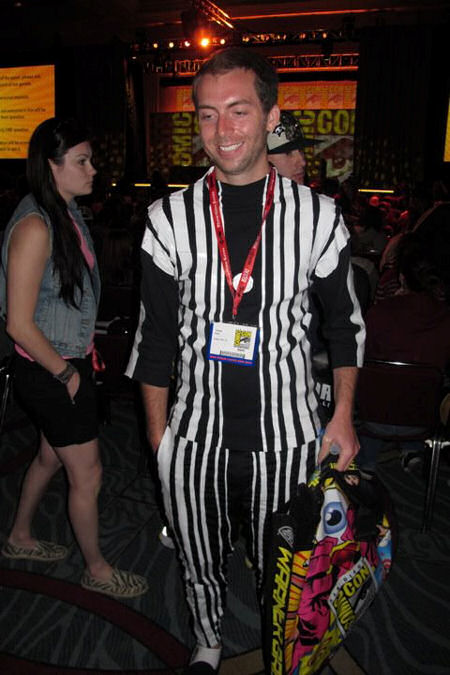 To celebrate The Big Bang Theory, guess what he is....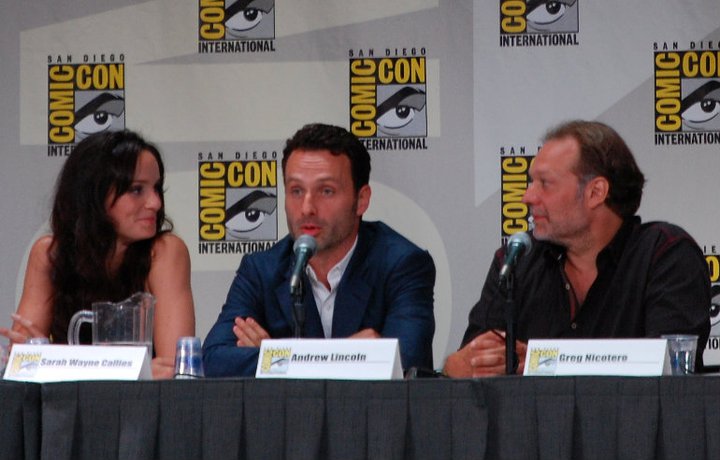 The cast of The Walking Dead appear in order to make us hungry for, of course, more Walking Dead.....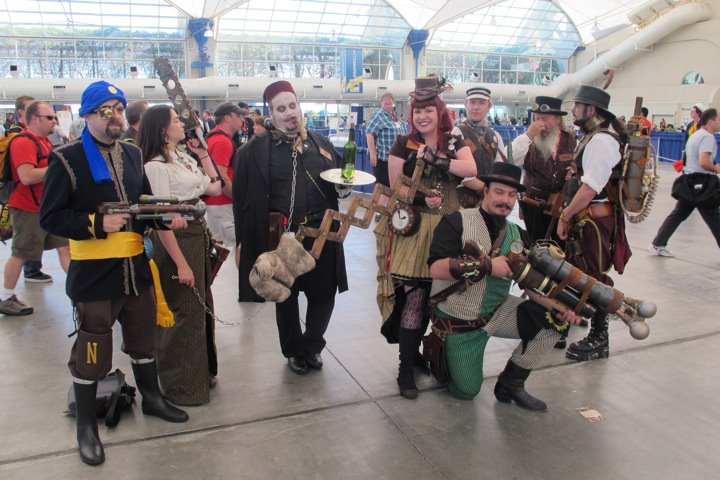 Sometimes you don't even need to know....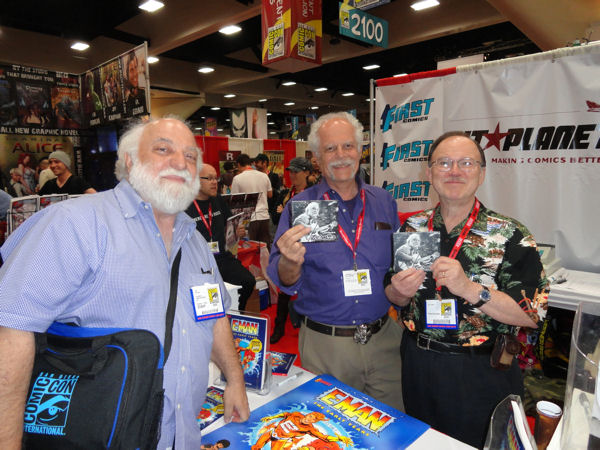 Joe Ferrarra of Atlantis Fantasy World in Santa Cruz, after offering his album to E-Man creators Nicola Cuti and Joe Staton....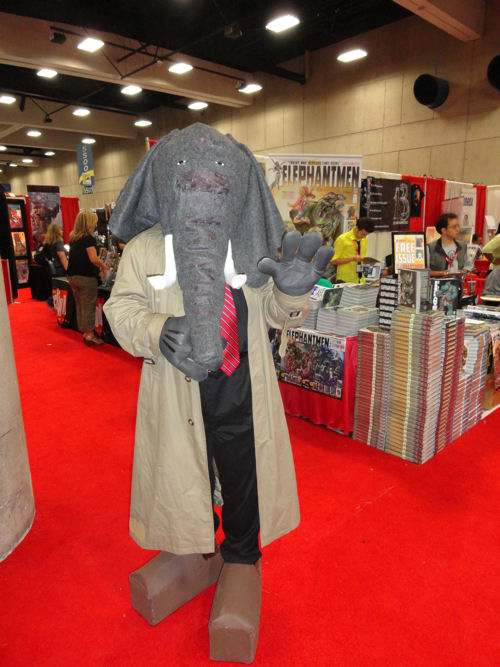 The elephants walk amongst us......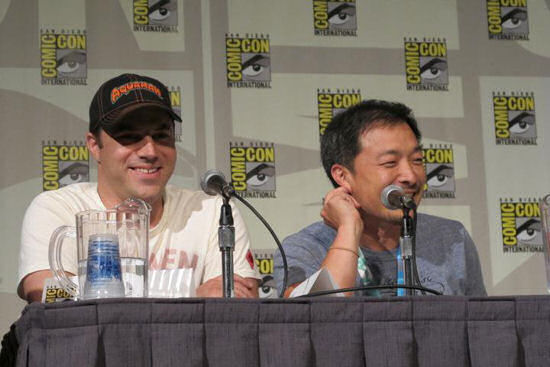 Hey, kids! Comics (professionals)!...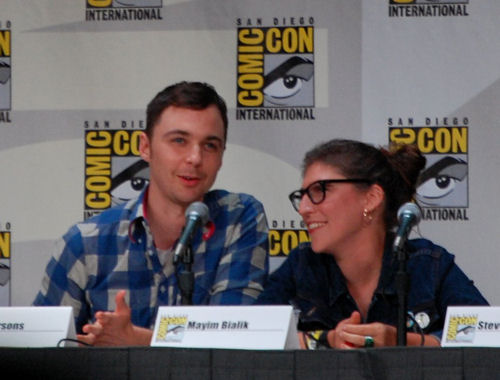 Jim Parsons and Mayim Bialik plot something against the audience....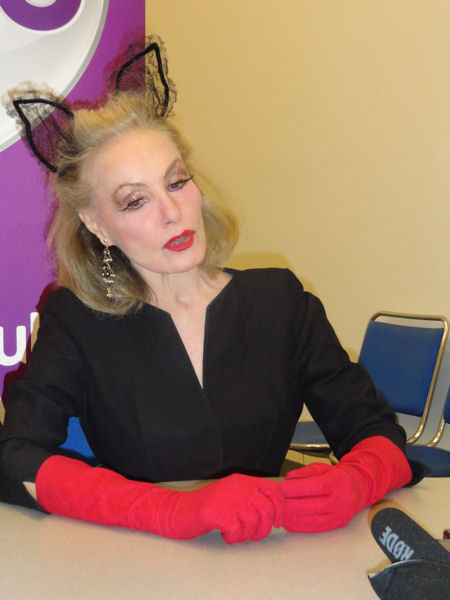 Julie Newmar still looking purrrrfect...

Torchwood!r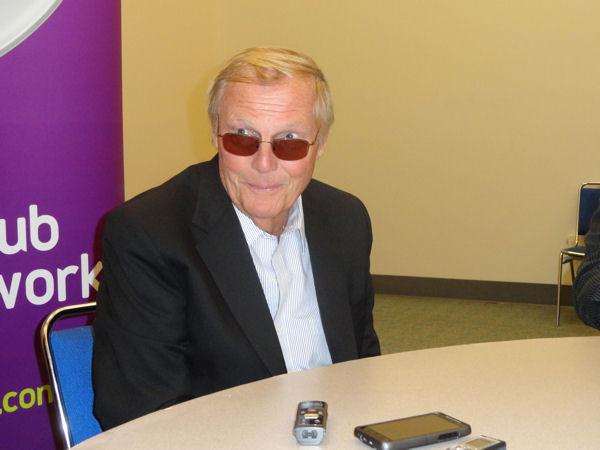 Adam West is up to something...

WEDNESDAY (PREVIEW NIGHT) PHOTOS