Comic-Con 2011:
Sunday
Sunday -- that which they call "Kids' Day" -- brought Glee and Doctor Who. Who knows if the kids were made happy, but those who saw the 3D footage of Britney singing Britney in concert apparently were. It's also the day to catch last minute bargains if you came to shop, try to look up those booths you kept meaning to hit, and for Dan DiDio, one last chance to convince everyone that the New 52 is a good idea. While having so many panels dedicated to that seemed overkill, the worst part about it is that it caused a sacrifice of my favorite panel of the Con in years past -- DiDio just gathering fans to talk about what they love about comics on a Sunday afternoon.
I'm wary, Dan, but I want to trust you.
Photos by Ric Bretschneider, Derek McCaw, and Steph Rodriguez
Doing a live demo of Batman: Arkham City. It's almost like Grand Theft Gotham.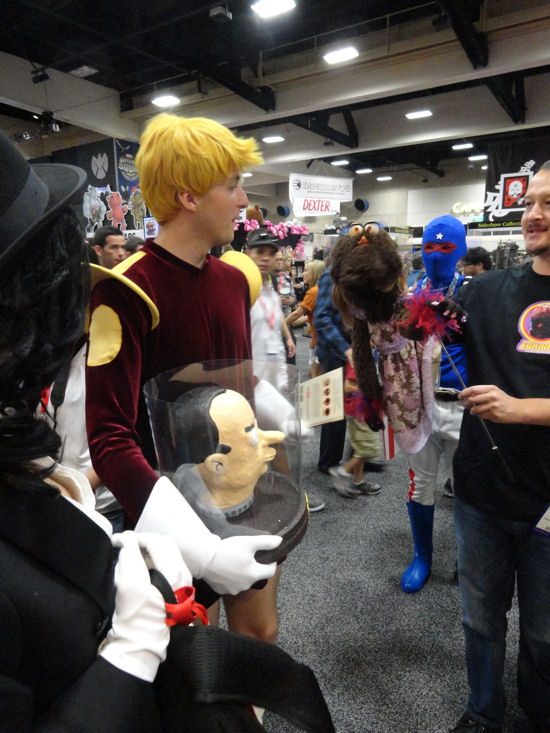 A meeting of minds.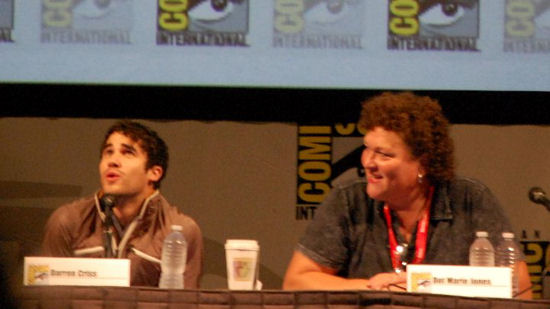 Where my Darren Criss fans at?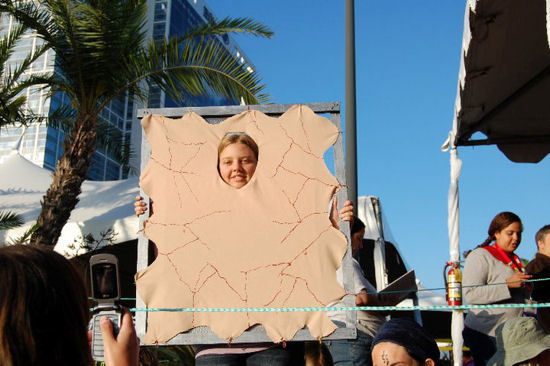 Meanwhile, outside, the Last Human awaits the Doctor.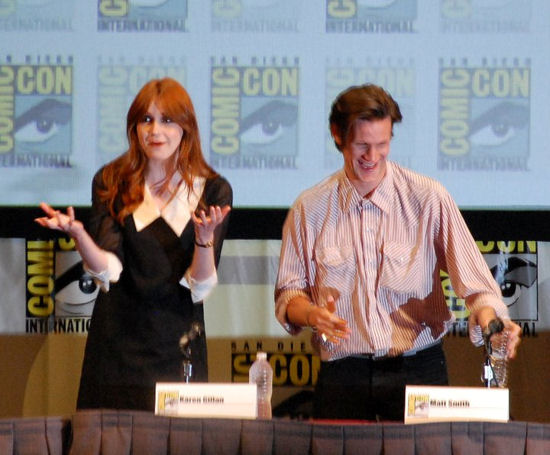 Luckily, he's here. And I'll take this moment to note that Lon Lopez saw Matt Smith wandering around twice, and none of us who watch the show did. We hate Lon Lopez this week.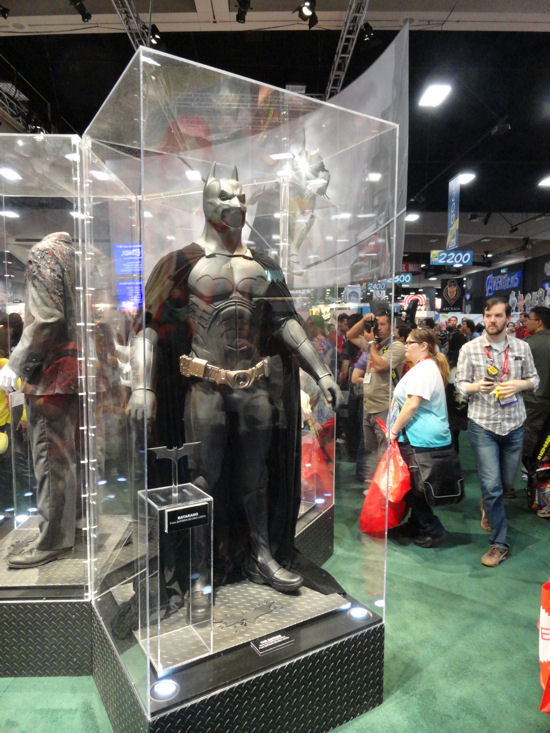 DC mixed up their booth a bit this year, emphasizing their multi-media incarnations. If you can't have Christian Bale, bring his suit.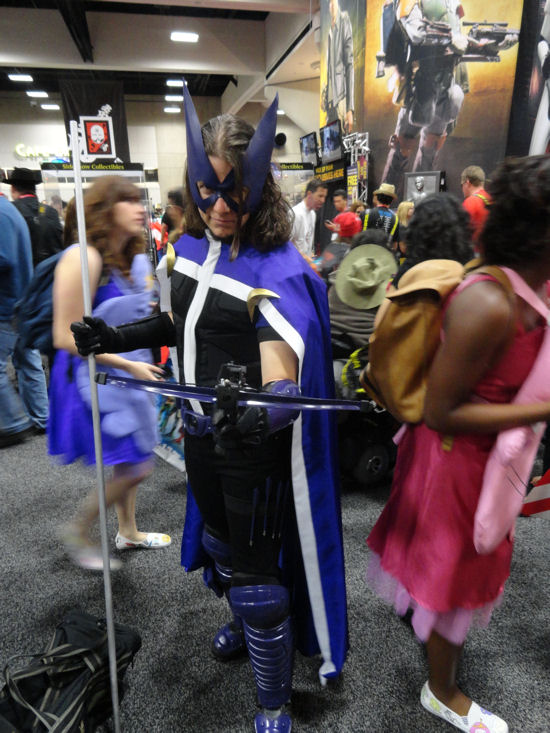 There was some complaint about gender diversity in the upcoming 52, which I didn't understand. Until now.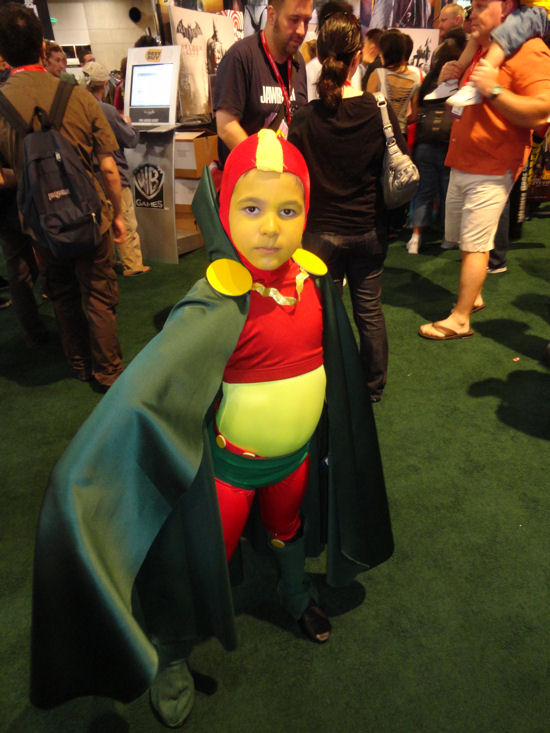 When I see a kid this young cosplaying as a character this relatively obscure, I know hope.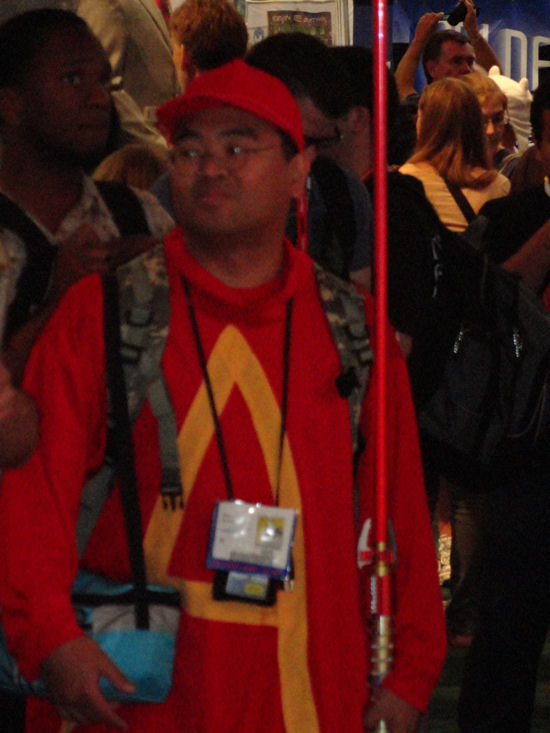 It's really not Comic-Con until you have your sighting of Alvin. Seriously.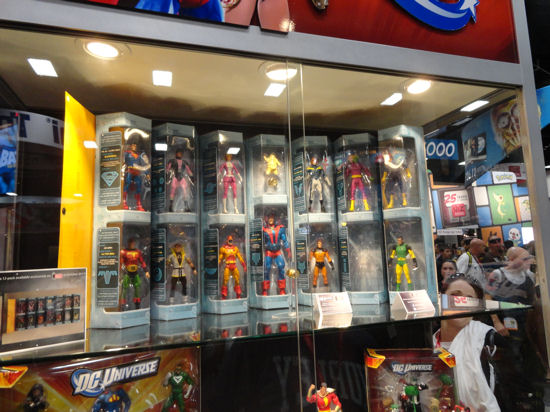 I had a moment of bitterness when I realized I couldn't buy this Legion of Super=Heroes set in stores. It's only available on mattycollector.com.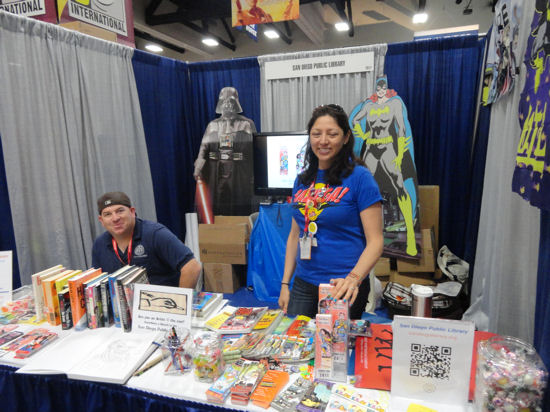 The San Diego Library set up a booth to remind people that at its heart, the Con is about reading.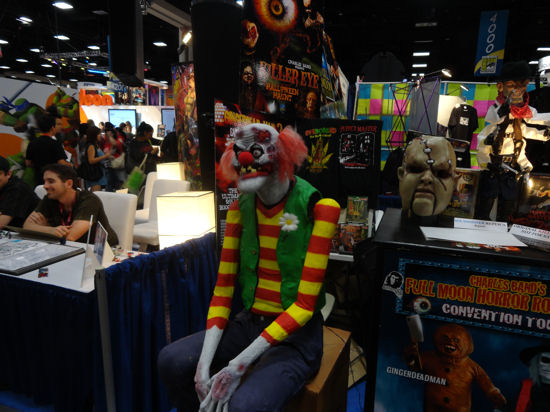 Yeah, this is about how most of us felt by Sunday afternoon...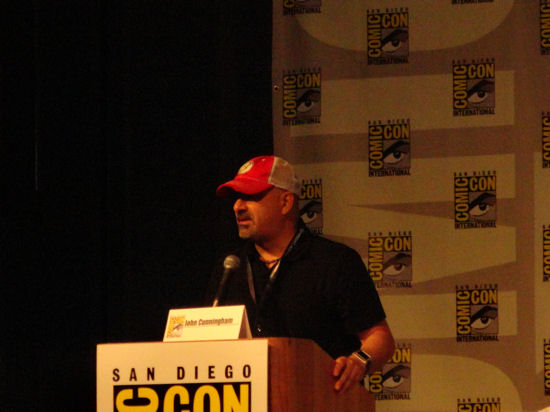 A beleaguered Dan DiDio getting through the last hour...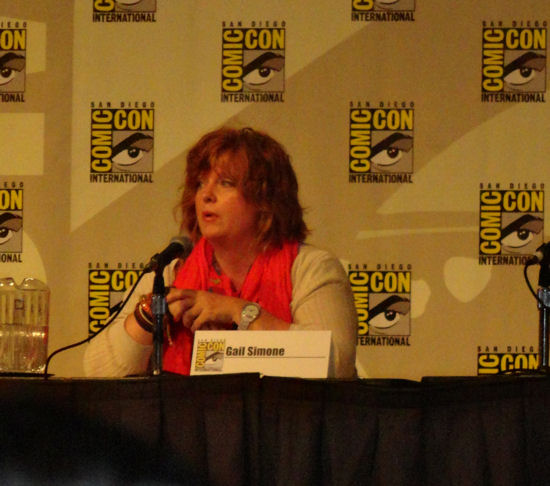 One of the finest writers working in comics Gail Simone, defending the decision to have Barbara Gordon become Batgirl. The conclusion? Barbara Gordon is defined by her character, not by whether or not she can walk.

WEDNESDAY (PREVIEW NIGHT) PHOTOS
PHOTOS BY MISH'AL SAMMAN, Part 1