Comic-Con 2011:
Meesh Wandering, Part 2
We have one rogue warrior on Fanboy Planet. He flies in, splitting his time between a galaxy far, far away and the Convention floor, and then occasionally shows up miraculously at late night events. He is Mish'al Samman, and these are his pictures.
Photos by Mish'al Samman
Sorry, Cap, he didn't mean to make more money than you at the box office...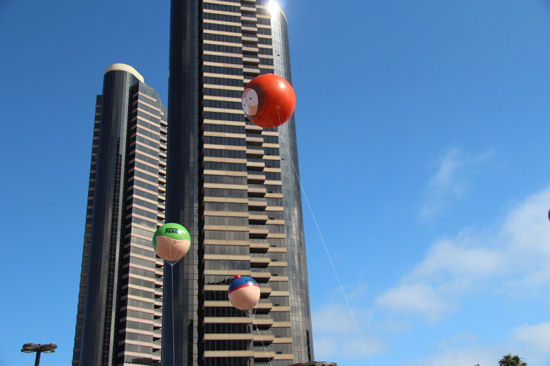 Wasn't there actually an episode of South Park where this happened?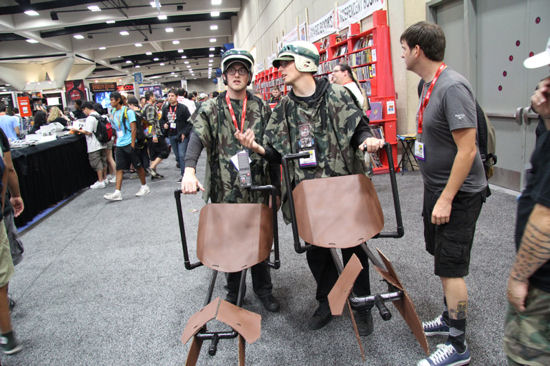 Hmmm... I guess this doesn't violate the "no wheeled cart" rule...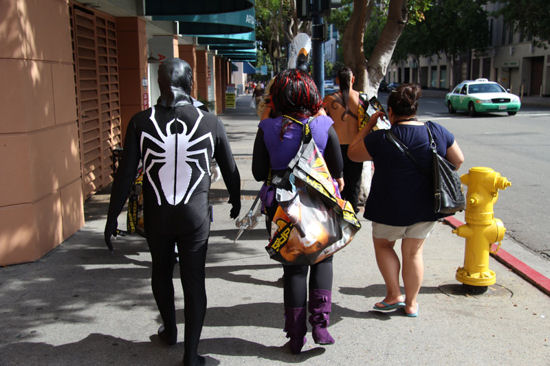 A normal day in San Diego...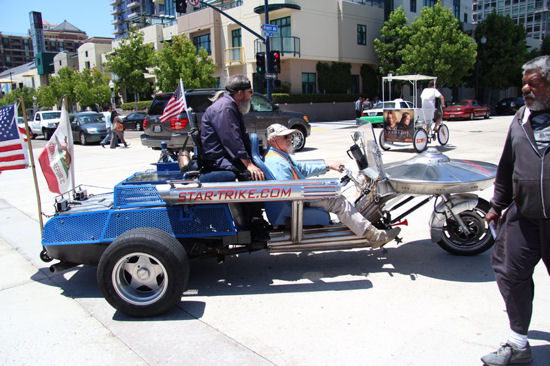 I would ride this to work every day.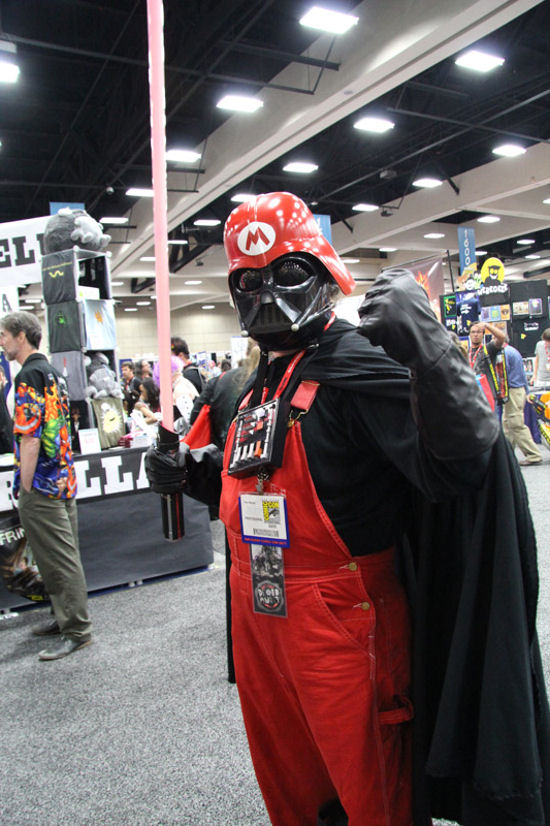 I have played several Mario games, and never found the mushroom that causes this transformation.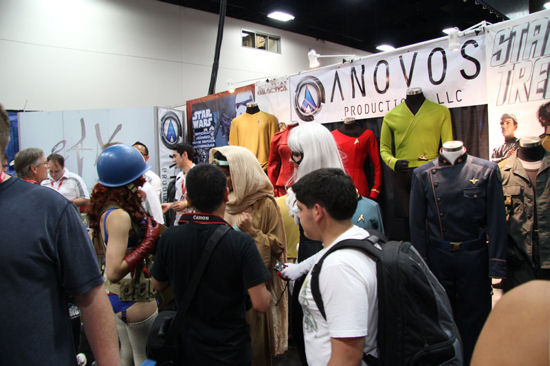 Waittttt a minute... I could have bought a Star Fleet uniform? Next year and 20 pounds lighter...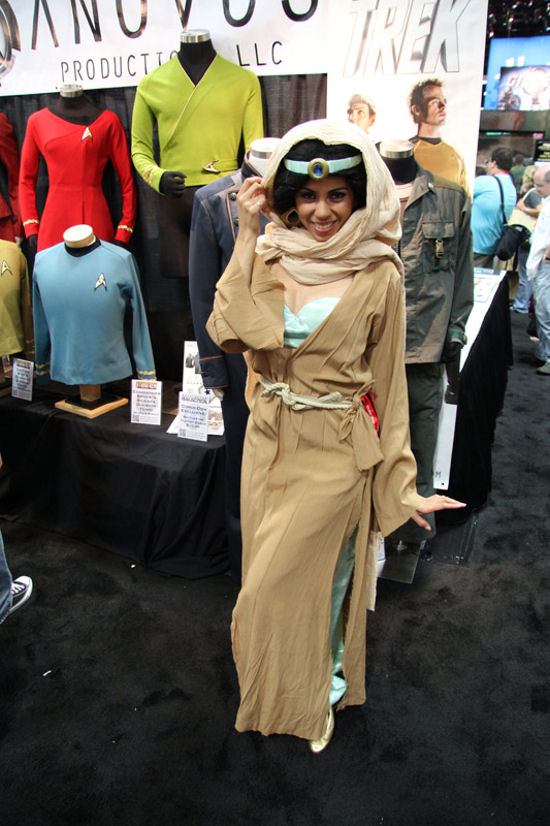 I think her being in disguise as Jasmine in disguise is what amuses me the most.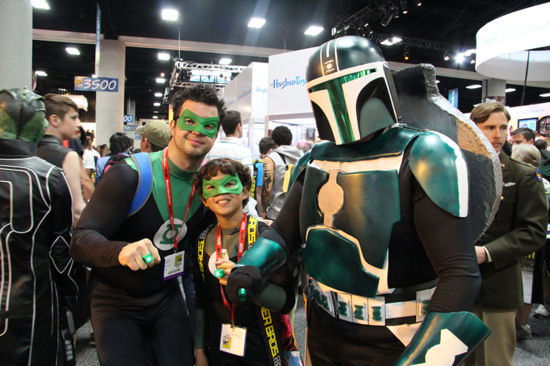 Worlds colliding, as the lone Green Mandalorian tries to form the Justice Legion...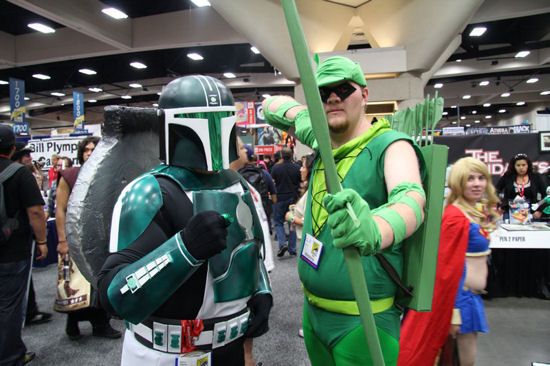 Hard-Sarlaccing Heroes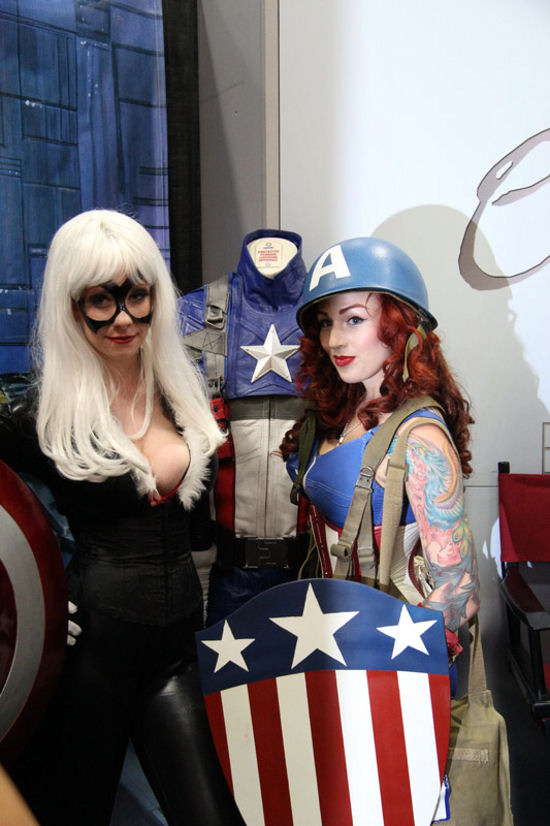 God bless America.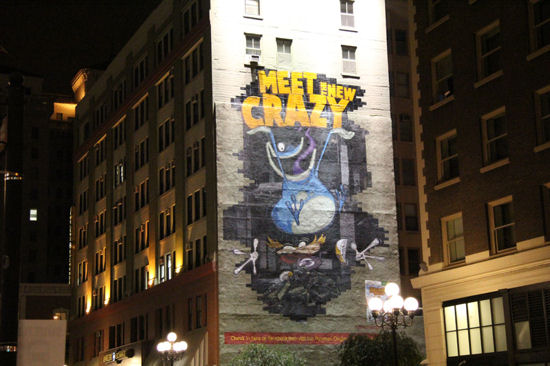 I don't know what this is promoting, but I appreciate the commitment to the art.

WEDNESDAY (PREVIEW NIGHT) PHOTOS