Comic-Con 2011:
Meesh Wandering, Part 3
We have one rogue warrior on Fanboy Planet. He flies in, splitting his time between a galaxy far, far away and the Convention floor, and then occasionally shows up miraculously at late night events. He is Mish'al Samman, and these are his pictures.
Photos by Mish'al Samman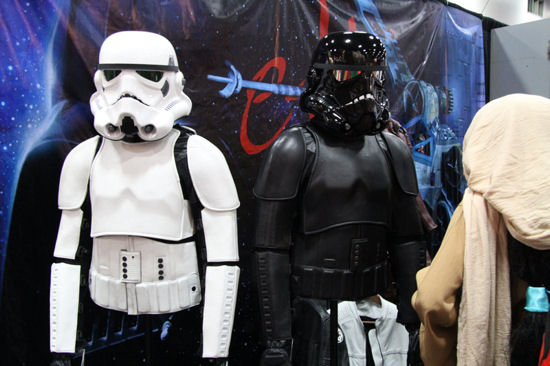 The coolness factor of leather jackets suddenly doesn't know what to do.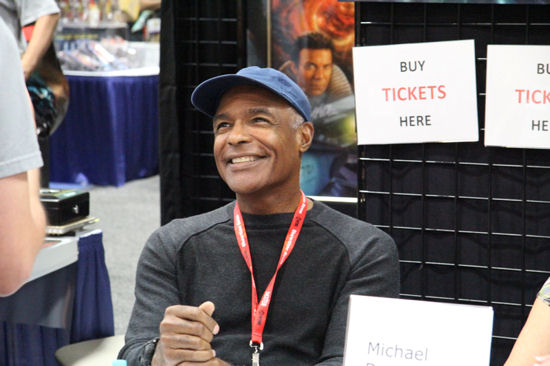 Michael Dorn (Star Trek's Worf) looking very relaxed.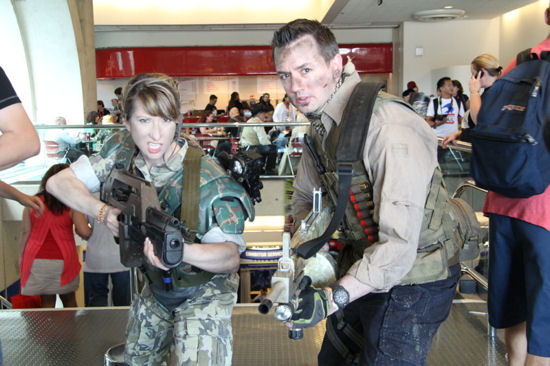 Predator problem? Call the Marines!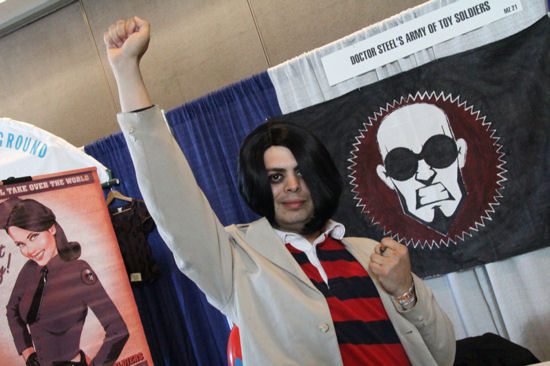 Dude, it WAS a great movie. Too bad it tanked.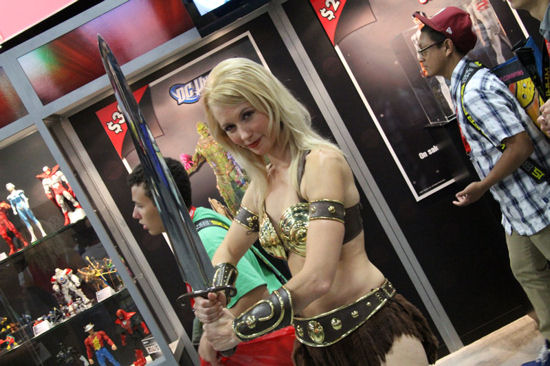 She-Man?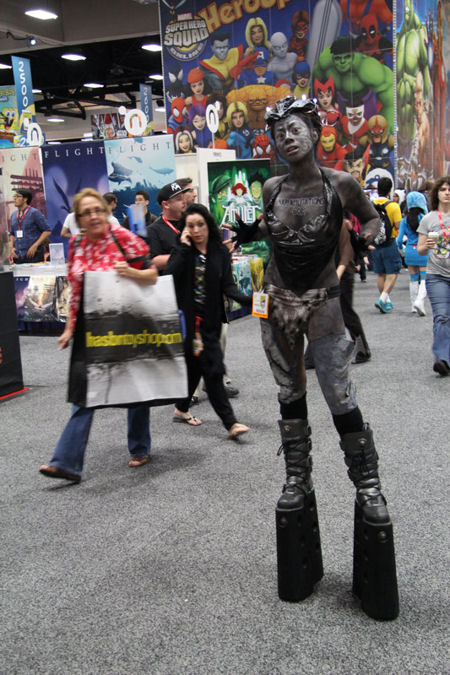 I'm really not sure. But we had to run the picture.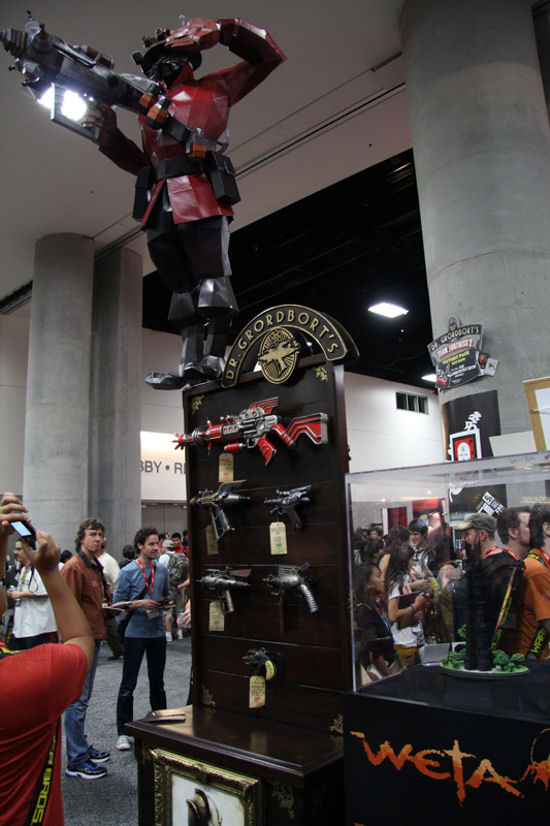 Gotta love Dr. Grordbort's arsenal.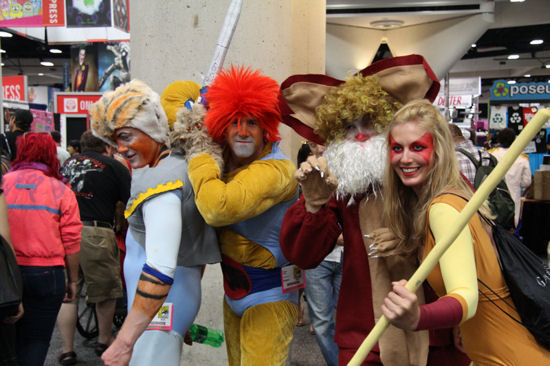 Me-OW!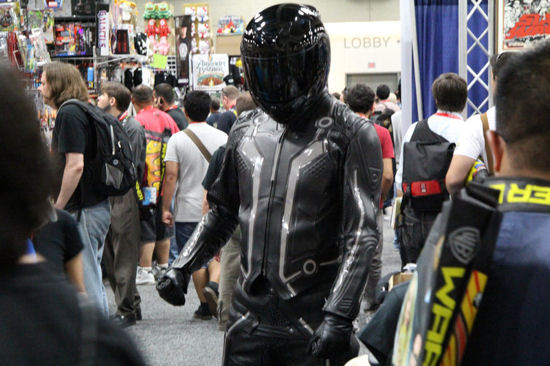 Simple yet elegant.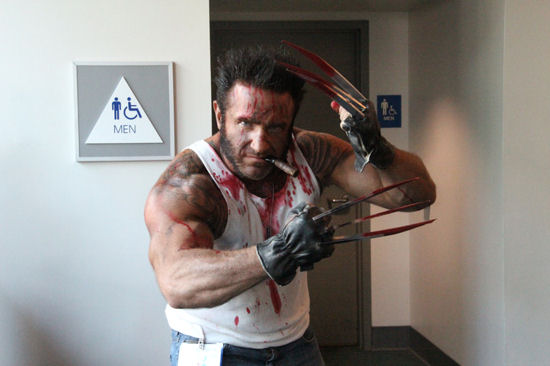 Don't go in the Men's Room, Bub.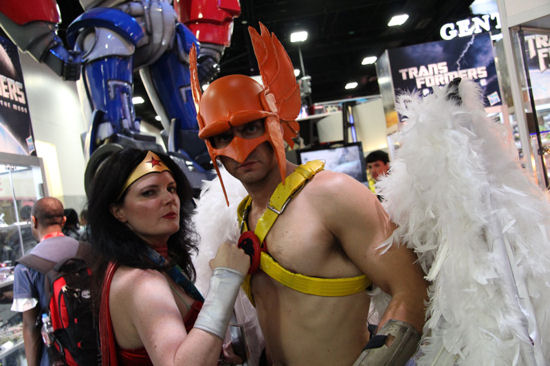 Those wings are just so fluffy, Hawkman...

WEDNESDAY (PREVIEW NIGHT) PHOTOS