Comic-Con 2011:
Saturday
We started the day with notice of the Eisners -- while most of the crew took on Hall H and Ballroom 20, there was also time to pay attention to 2007 Eisner-award winner Gene Yuen (American Born Chinese), then on to brand new Eisner-award winner Skottie Young (Marvel's The Marvelous Land of Oz). That spurred a trip down Artists' Alley.
We got a look behind the scenes at Telltale Games' new Jurassic Park (only a day after Spielberg announced the fourth movie) and what little they could tell us about their upcoming The Walking Dead game. Don't even get started on Fablesa, but they have.
The end of the day was about the power of rock and roll, as we spent some time with The Knights of Badassdom and ended up at an Aquabats concert, performed in honor of their new Fall show on HUB, The Aquabats SuperShow. Without having a clue until/unless the HUB lets us take a sneak peek, it may be something like The Monkees with super powers. And occasional educational segments.
That actually sounds pretty good. If that's NOT what their show is, I need to go call my agent. First I have to get an agent.
Photos by Ric Bretschneider, Derek McCaw, and Steph Rodriguez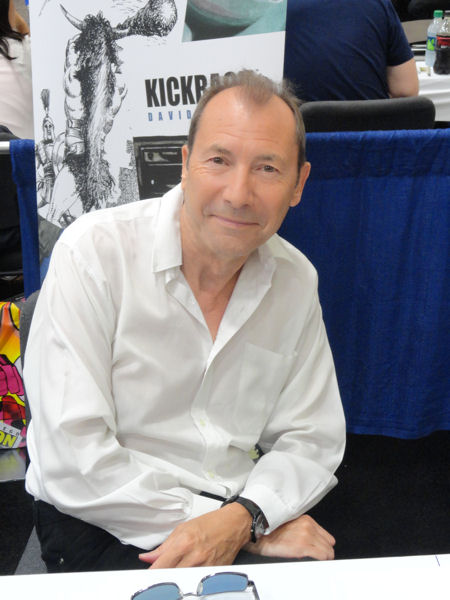 David Lloyd, artist on the classic V For Vendetta and Kickback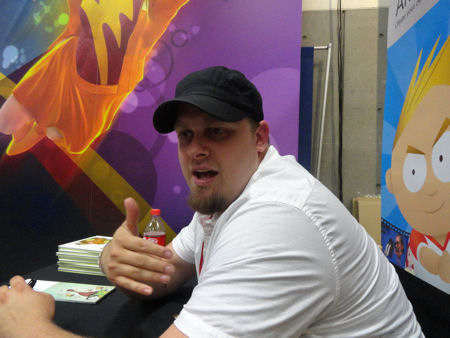 Skottie Young, basking in an Eisner and speaking on behalf of Smith Micro's Manga Studio.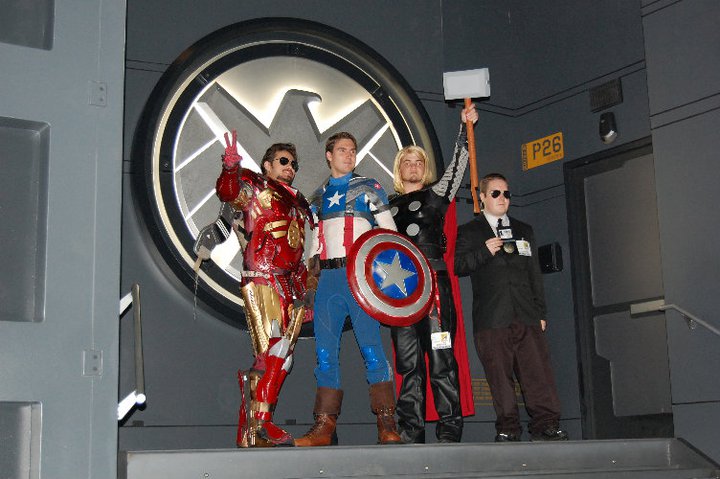 The Avengers assemble at the Marvel booth.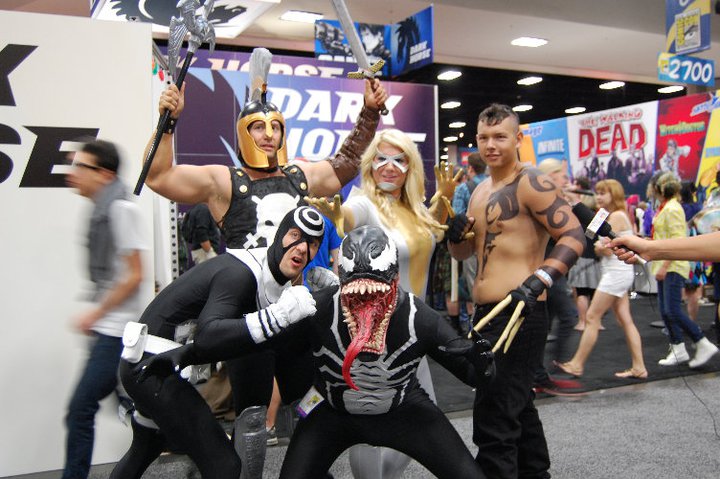 While just a booth away, their opposite number congregates... and outnumbers them.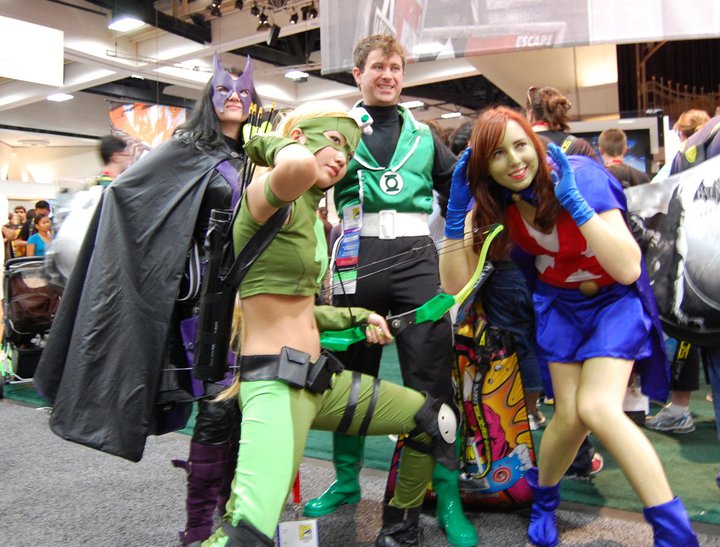 Maybe a strange combination of Young Justice and Justice League International can help...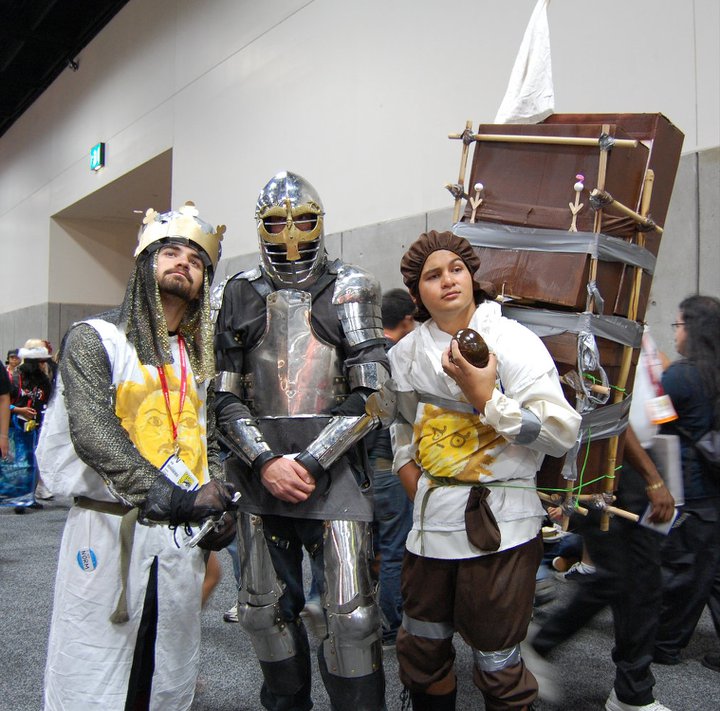 No, these guys can't help...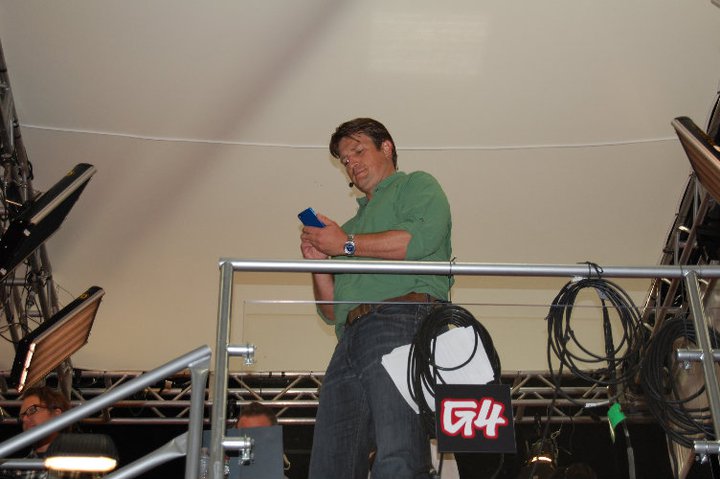 Nathan Fillion would help but he has to take this call first.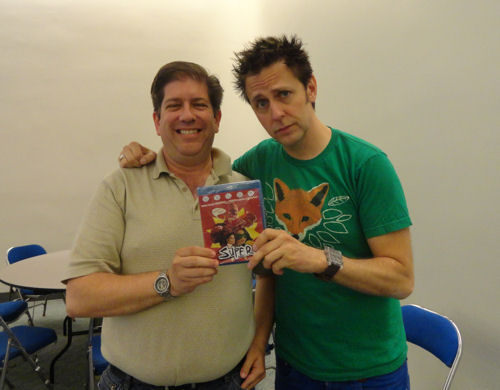 We now interrupt this photo gallery for a message from James Gunn: Buy Super on DVD and Blu-ray on August 9.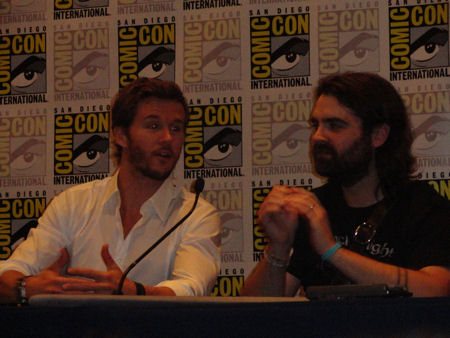 Ryan Kwanten and Joe Lynch discuss The Knights of Badassdom...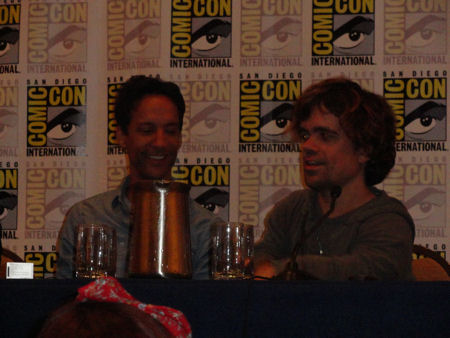 Danny Pudi and Peter Dinklage ponder what lives they would actually have if they lived in medieval times.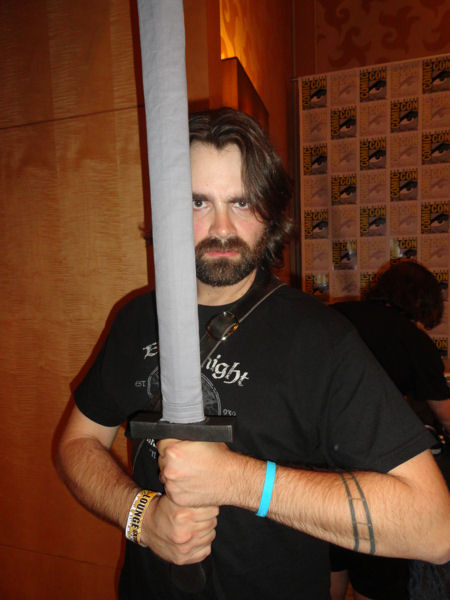 Director Joe Lynch proves he knows a thing or two about LARPing.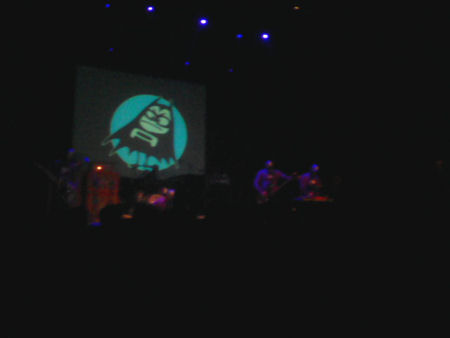 We need the Aquabats!

WEDNESDAY (PREVIEW NIGHT) PHOTOS
PHOTOS BY MISH'AL SAMMAN, Part 1