Comic-Con 2011:
Creators, Celebrities and...
Here are some random subjects from Ric Bretschneider's roving camera on the floor. He caught creators and celebrities mixing with fans, revived a deep love of Deloreans and found... well, there's a great kaiju moment here.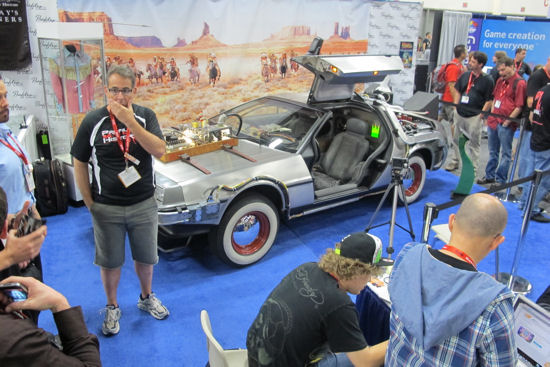 It all seems very familiar somehow. And yet not.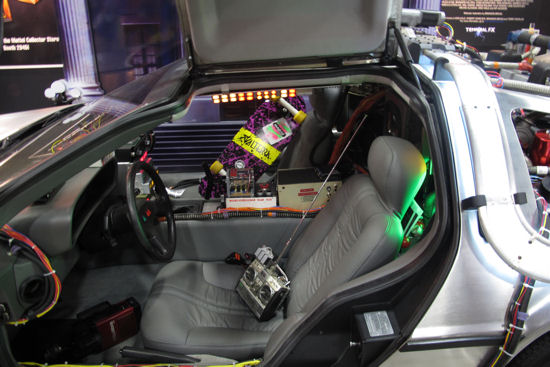 The skateboard is a nice touch.
Dan DiDio introducing the new Captain Atom. Anybody have an opinion?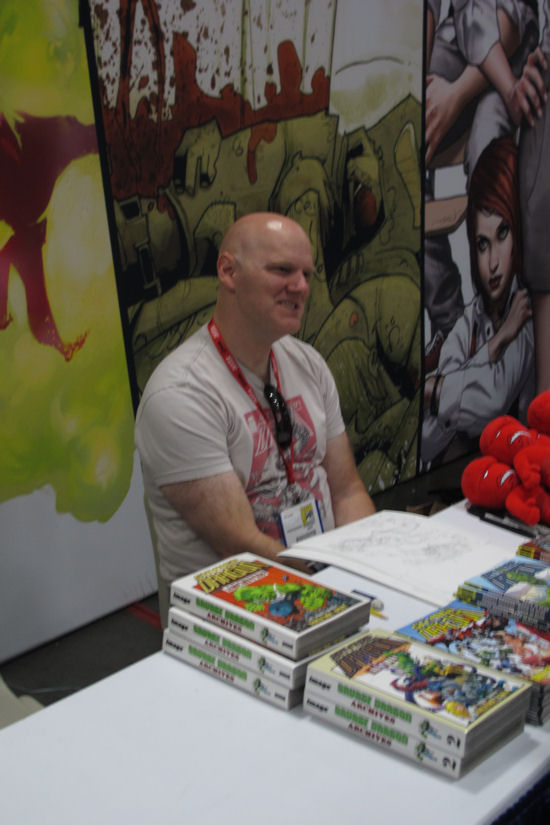 Erik Larsen waiting for Nate Costa to show up and gush.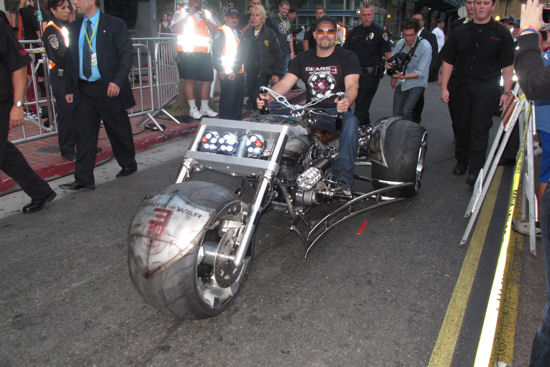 Is that street legal?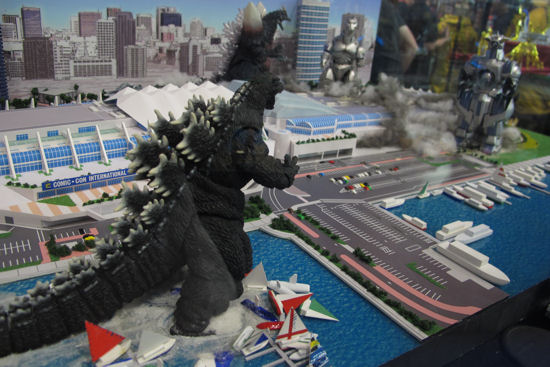 I don't know where this was. I don't know what it's promoting. I just know it's my favorite picture.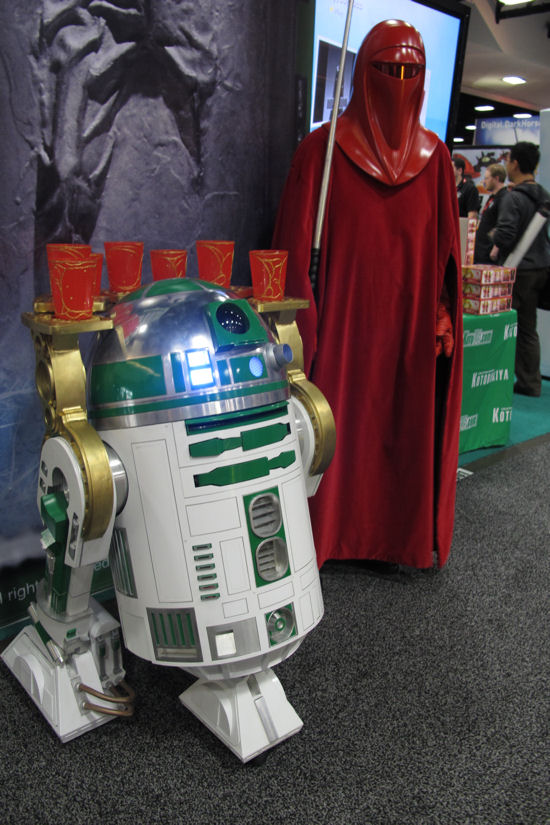 Even R2-D2 has gone green. Recycle, reduce, reuse, people.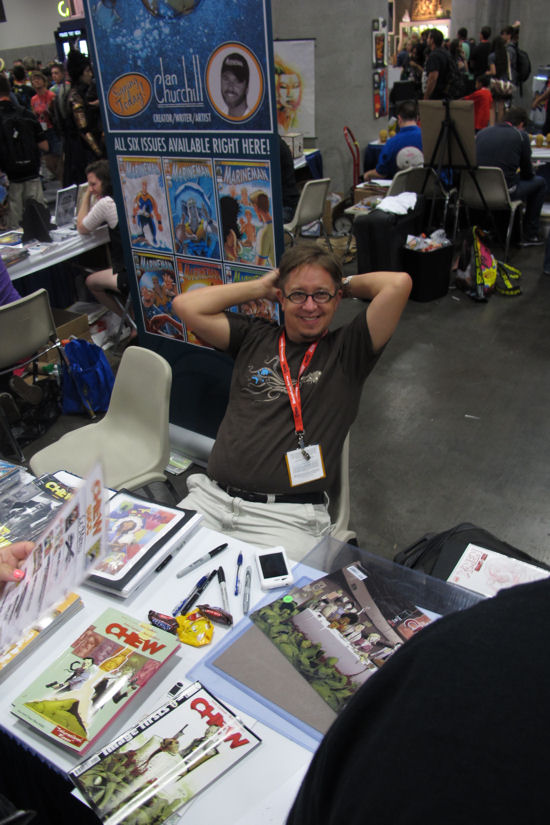 You know, if I'd written a top-selling book for Image that was in development for a TNT TV series, I'd relax a bit, too. Take a nap, John Layman. You deserve it!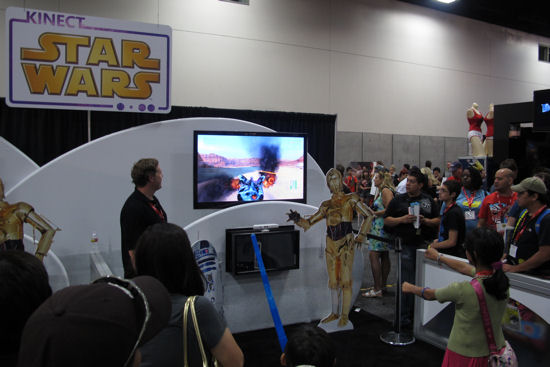 What? You mean I can play a Star Wars game essentially using ...the Force?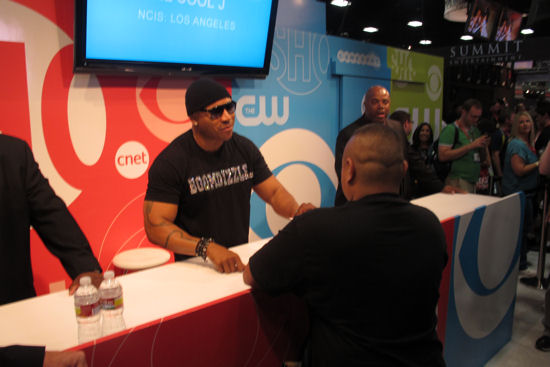 Ladies love Cool James. Or they used to, anyway.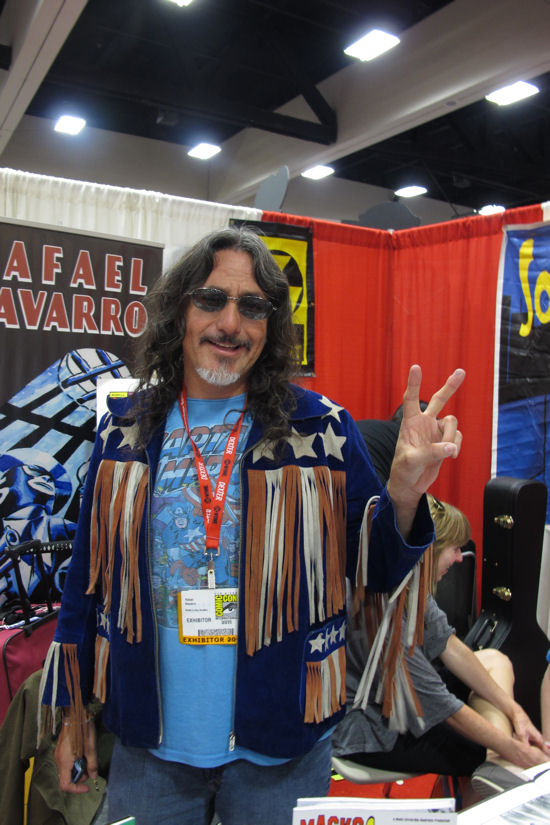 Just to play it safe, the great Rafael Navarro combines as many different Captain Americas as he can.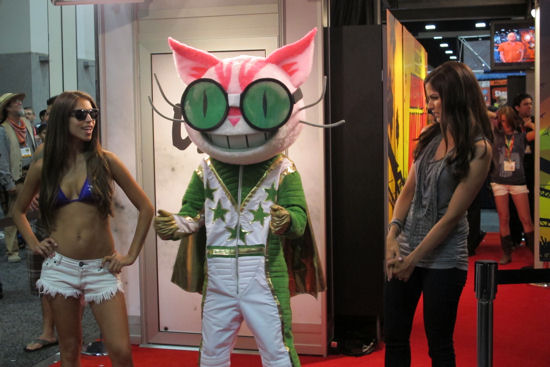 Ladies love Cool Hydrocephalic Pink Cats.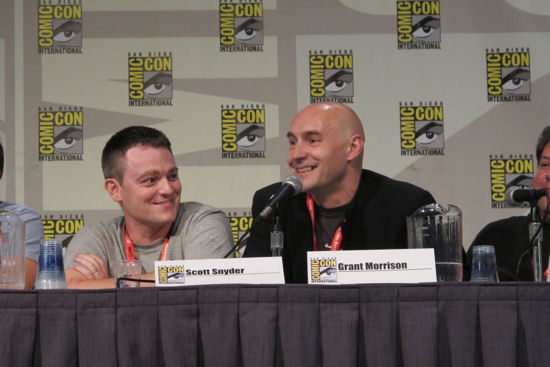 Scott Snyder tries to telepathically eat Grant Morrison's brain.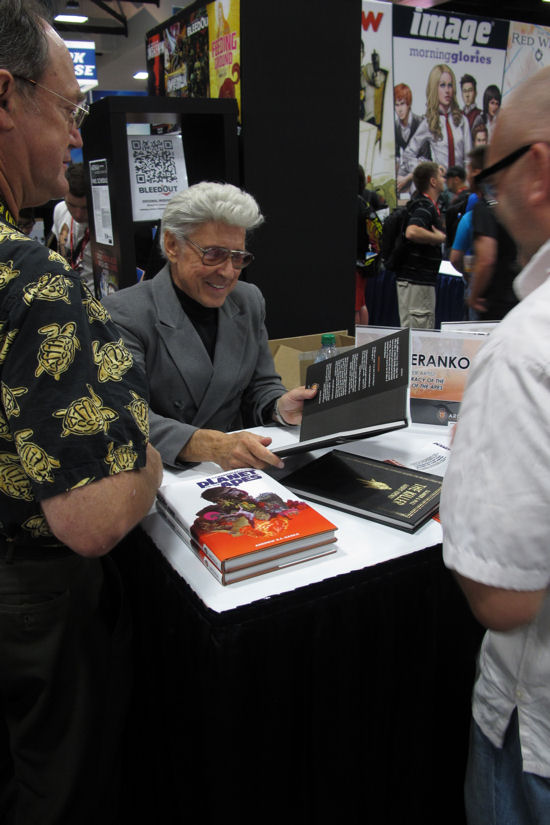 Ladies and Gentlemen, the Robert Evans of comics ... STERANKO!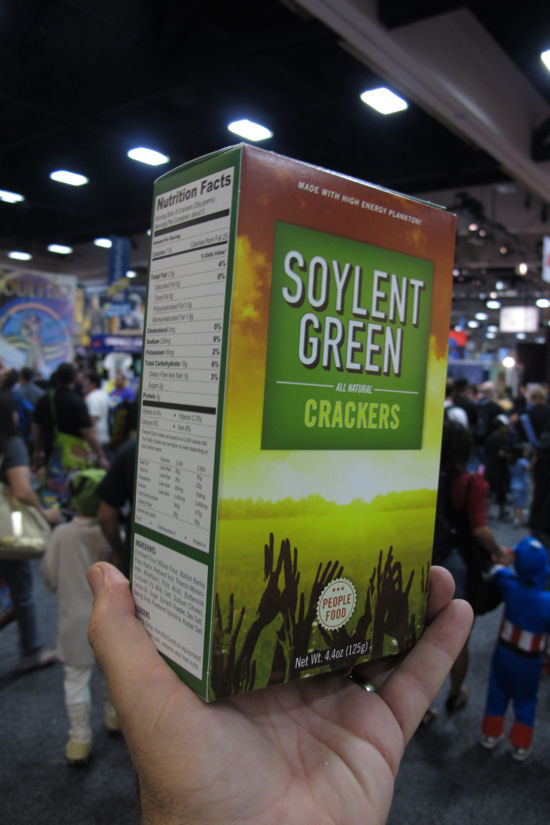 You know, after a long day at Con, these sound pretty good.

WEDNESDAY (PREVIEW NIGHT) PHOTOS
PHOTOS BY MISH'AL SAMMAN, Part 1
PHOTOS BY MISH'AL SAMMAN, Part 2
PHOTOS BY MISH'AL SAMMAN, Part 3