Comic-Con 2012:
Weekend Cosplay Part 7
Ric Bretschneider keeps an eye out for the costumes -- some good, some bad, some fantastic! Let's share a few now, and keep the mockery to a minimum. These people are brave, all of them, and having fun. Good for them, and just rest assured that I understand that spandex is a privilege, not a right.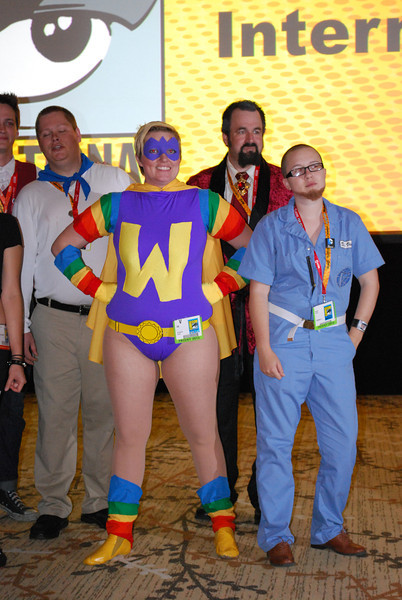 I cannot get enough Venture Brothers cosplay.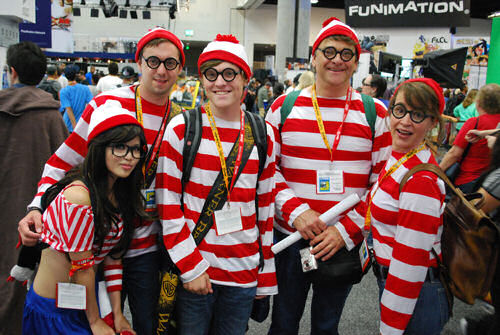 I can't quite figure it out, but one of them really stands out...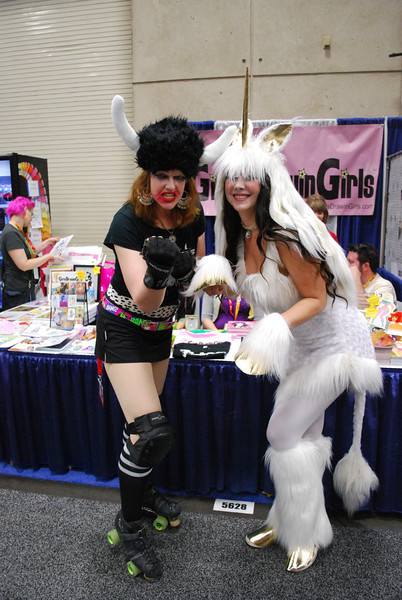 Ah... I think I get Pokemon now...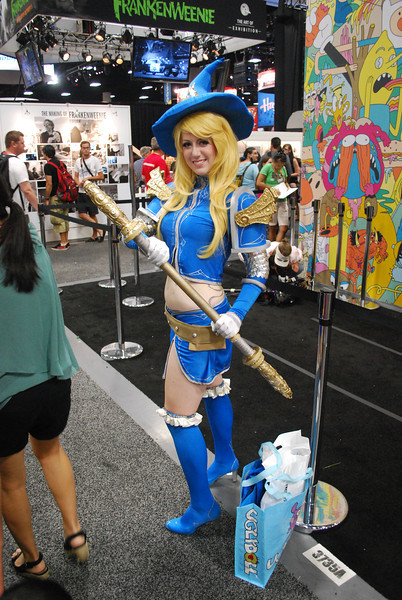 At your mercy. I know she's someone specific. I just can't place the name.
Someone still stands for good old-fashioned values and decolletage.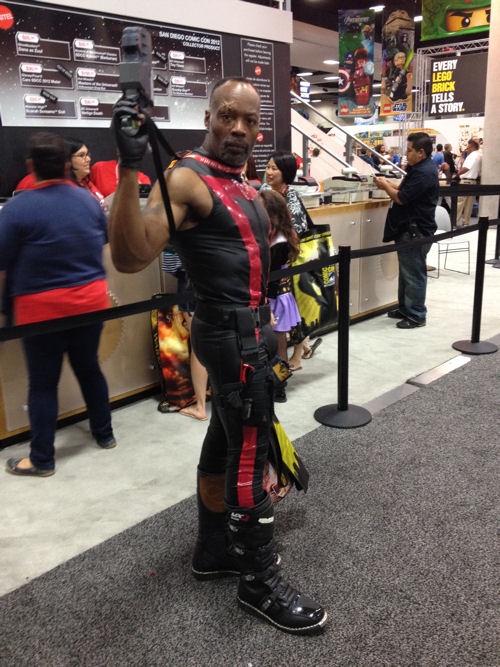 That scar looked hecka real.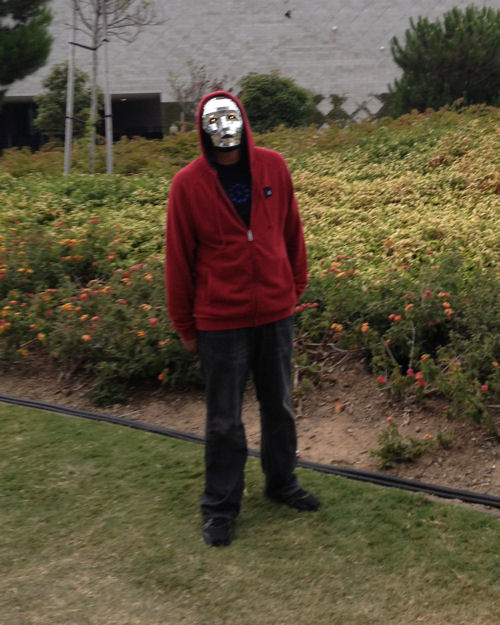 I'll admit to what you're thinking. Every now and then we may have accidentally photographed a serial killer.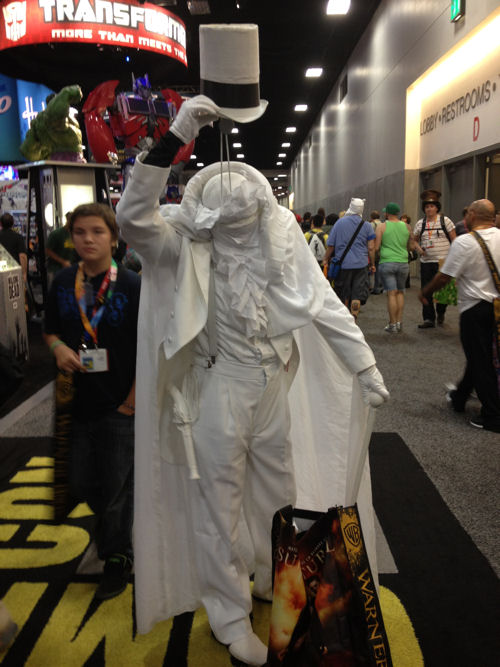 Ah, Mr. Craddock...
...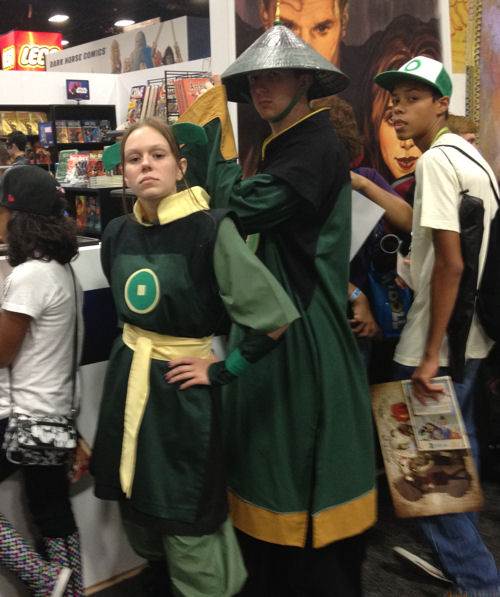 Not enough people realize how flexible the Green Lantern costume can be...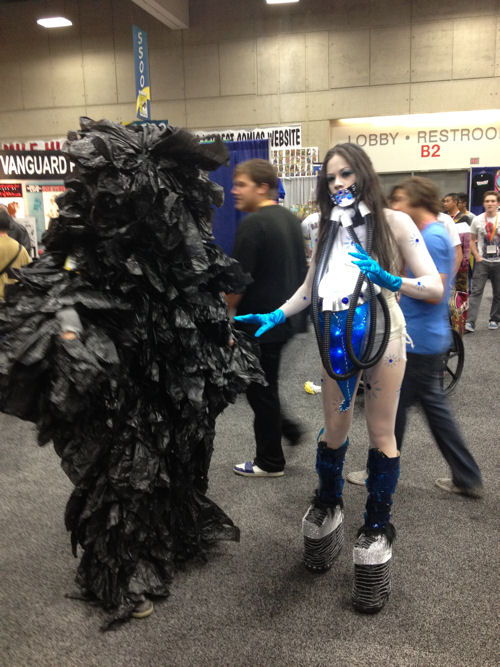 He makes me think this is an old Doctor Who team; she makes me think I'm missing a videogame connection...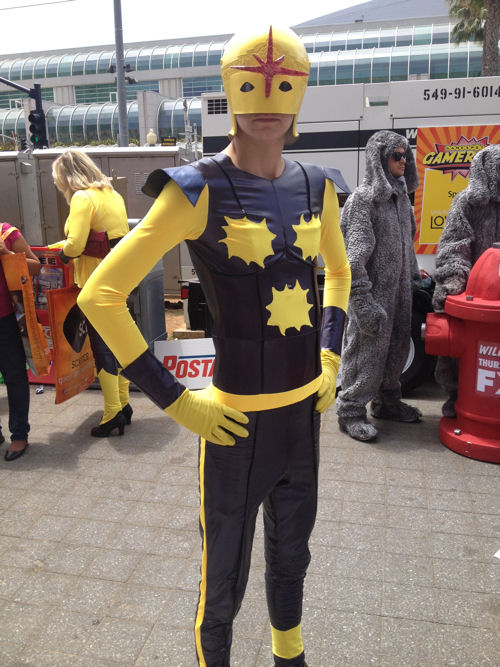 Perhaps. But he works it better than I would.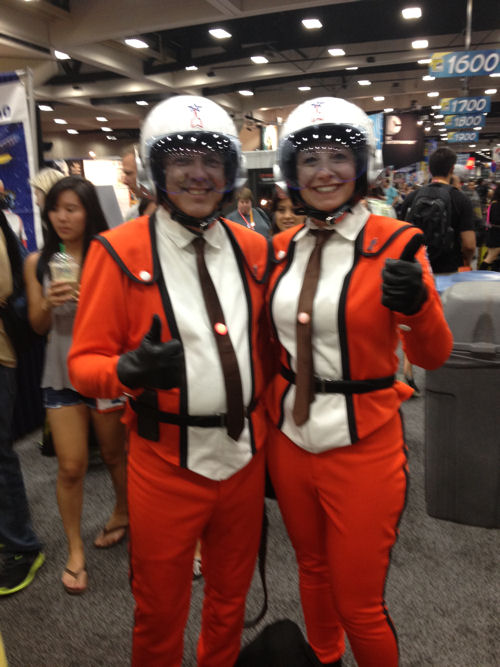 I would like this costume, please.