Comic-Con 2012:
Weekend Cosplay Part 2
Ric Bretschneider keeps an eye out for the costumes -- some good, some bad, some fantastic! Let's share a few now, and keep the mockery to a minimum. These people are brave, all of them, and having fun. Good for them, and just rest assured that I understand that spandex is a privilege, not a right.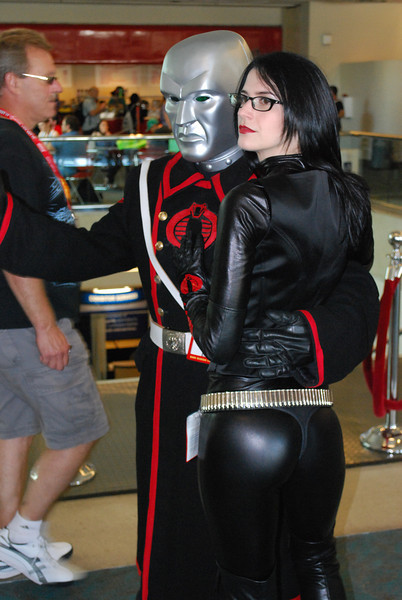 Look at this picture for 30 seconds... more entertaining than 90 minutes of the movie.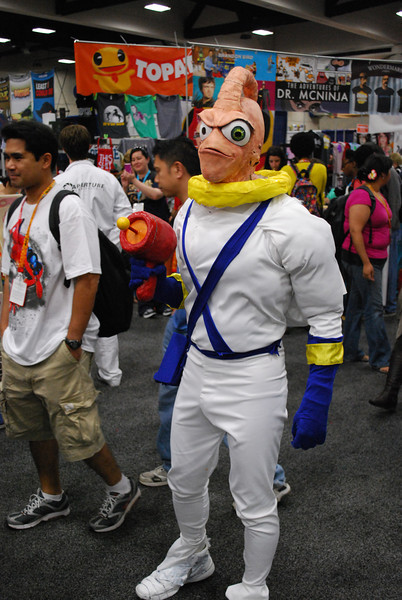 THIS is my favorite costume.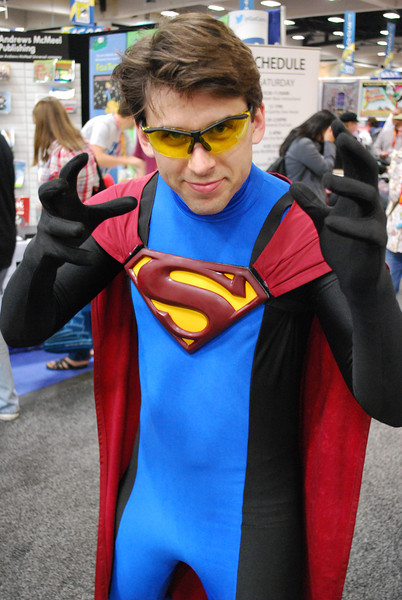 Until now, I didn't realize that Mattel had been actually selling Eradicator capes in the guies of Superman Returns toys...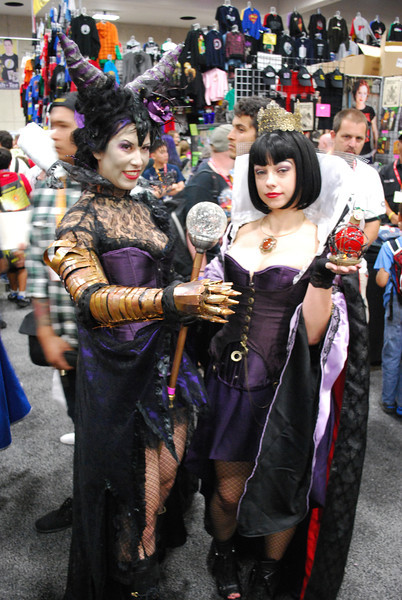 What is it about Evil Queens?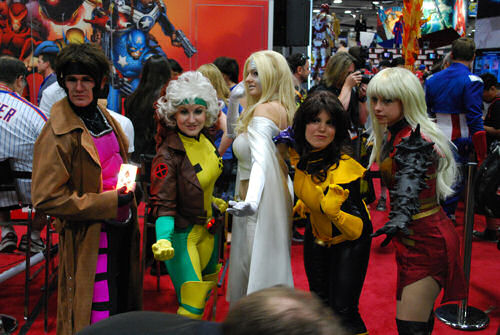 I'd say that's a pretty good gambit...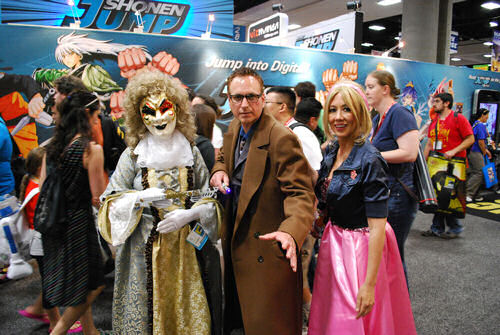 Is that J.K. Rowling cosplaying as Rose Tyler?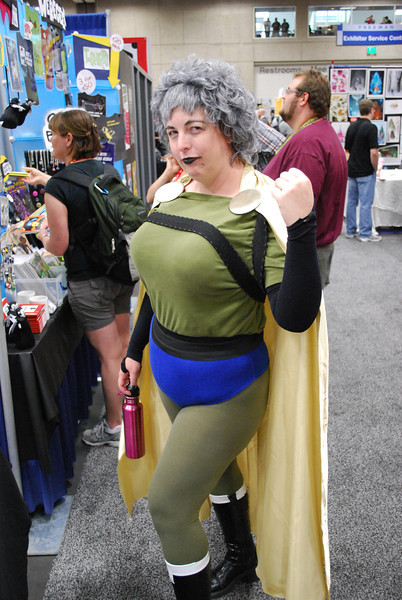 And this is somehow the most awesome thing about fandom --
there's a cosplay character for EVERYONE. Embrace the goodness.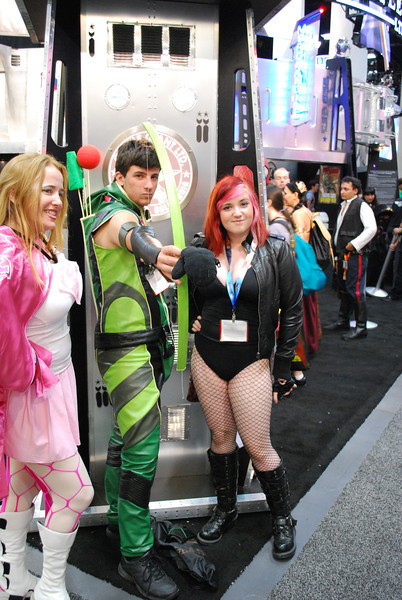 Green Arrow, Black Canary and ...Pinky Tuscadero?
...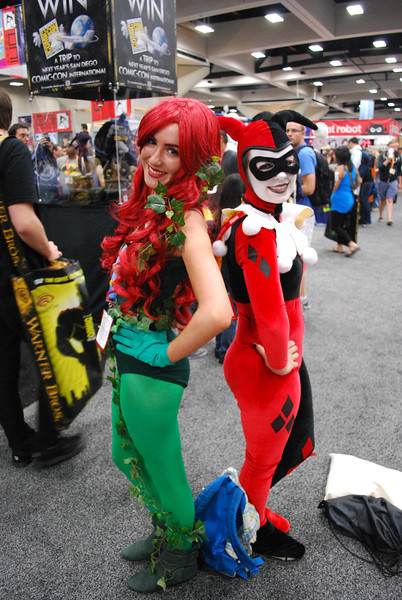 Ivy and Harley -- keeping a bizarre cosplay fetish alive for me for now over a decade!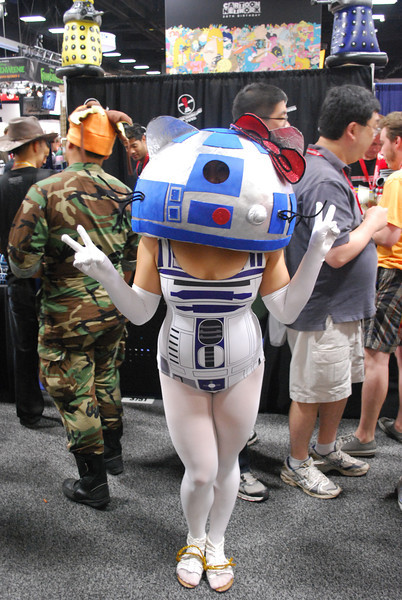 Worlds...colliding...strangely...