Comic-Con 2012:
Weekend Cosplay Part 4
Ric Bretschneider keeps an eye out for the costumes -- some good, some bad, some fantastic! Let's share a few now, and keep the mockery to a minimum. These people are brave, all of them, and having fun. Good for them, and just rest assured that I understand that spandex is a privilege, not a right.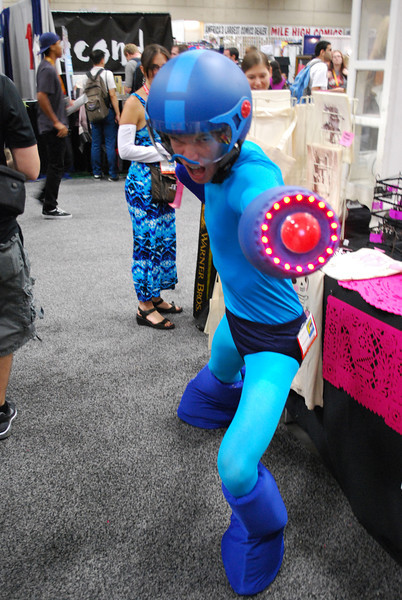 It must be hard to eat with that.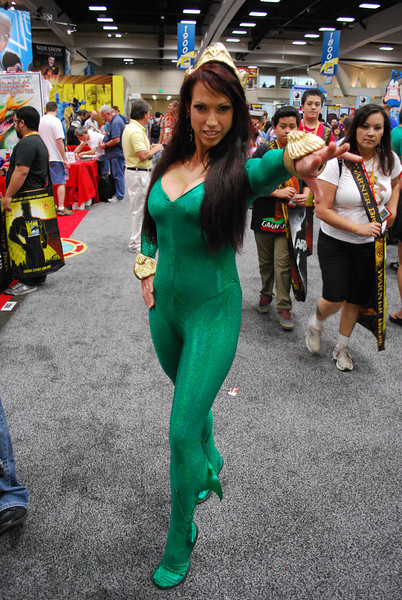 And for this, we owe Geoff Johns thanks.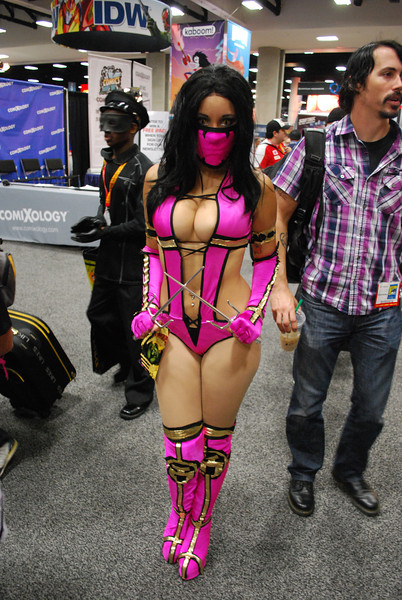 That can't be comfortable.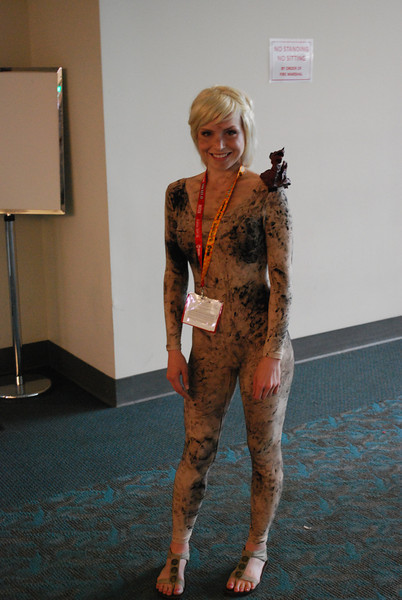 I think it's a different take on the Mother of Dragons, but I'm not sure.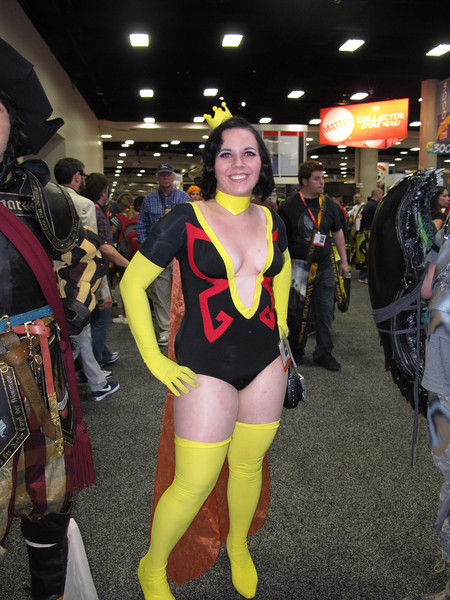 But where are the Moppets?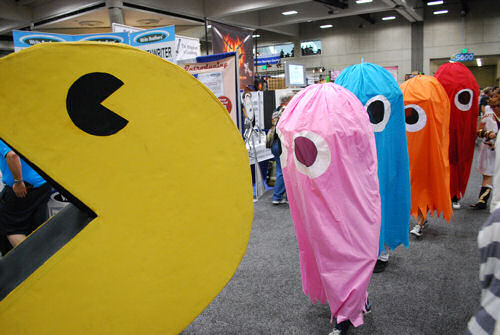 There is an incredible commitment to something like this that I admit I don't understand, but I love watching it.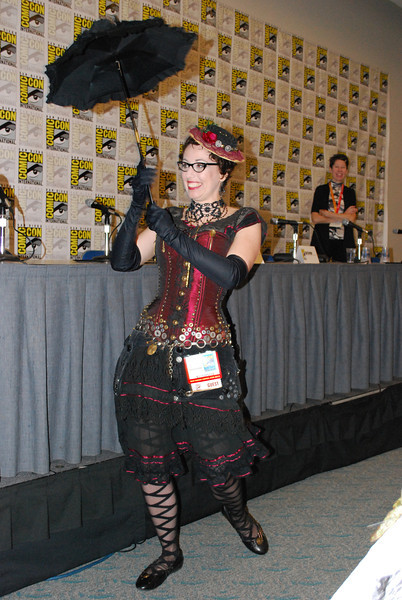 Is that Gail Carriger cosplaying as herself?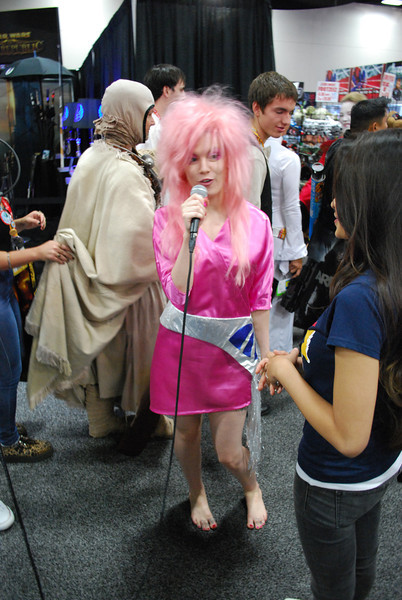 Unexpected visitor Courtney Love fell into the cotton candy machine....
...