Comic-Con 2012:
Preview Night
Comic-Con has come around again, and once again we are here gathering stories, pictures and perhaps a few sore feet as we run around downtown San Diego. Tonight was the night that we limited our running to the Exhibition Floor, though several pilots for the fall season were being shown in Ballroom 20, including the CW's Arrow. Here are just some of the sights today -- over the next few days we'll no doubt be going back to capture more and then scour the floors for cosplay.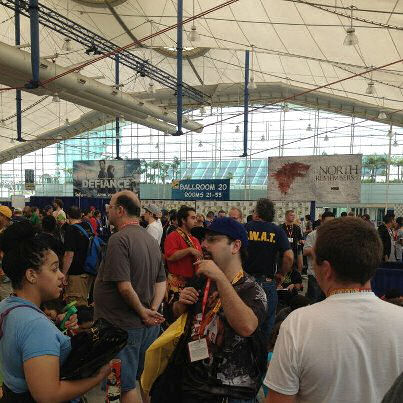 We waited patiently in the Sails Pavilion for hours --
as promised, the doors opened at 6, but none of us could seem to remember that..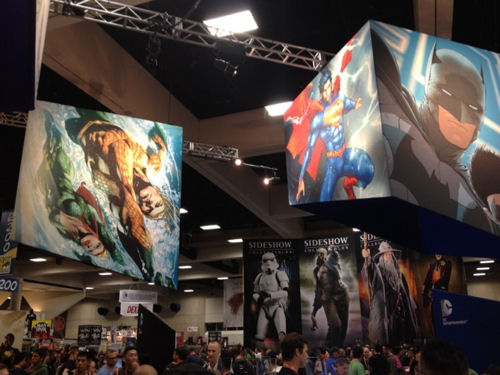 Thank you, Geoff Johns, for making Aquaman so popular he got his own display image at the DC booth.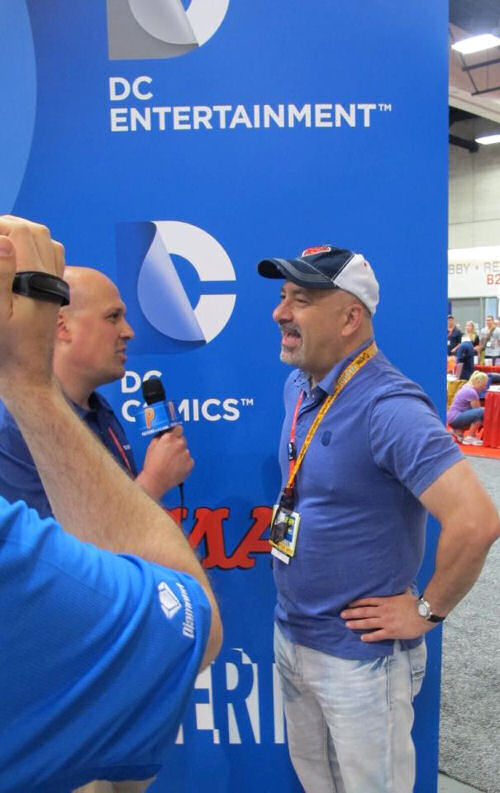 Dan DiDio on the front lines with fans... photo by Ric Bretschneider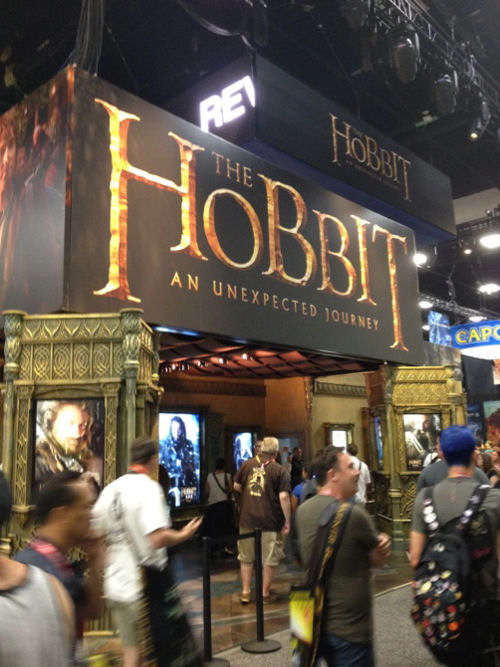 So confident in this film's popularity, Warner Brothers has this beautiful booth facing the wall....
...The Jolly Red Giant and the little red sprout....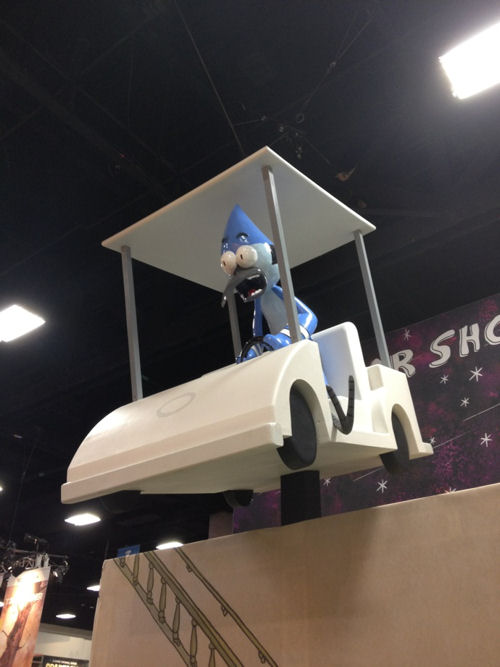 Never let a bluejay drive. It's a cardinal rule.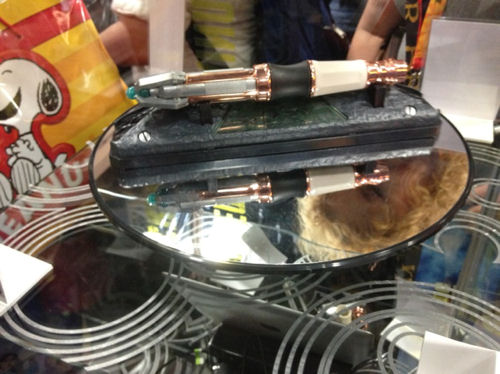 The Sonic Screwdriver Universal Remote Control. It's currently under glass and the subject of much coveting.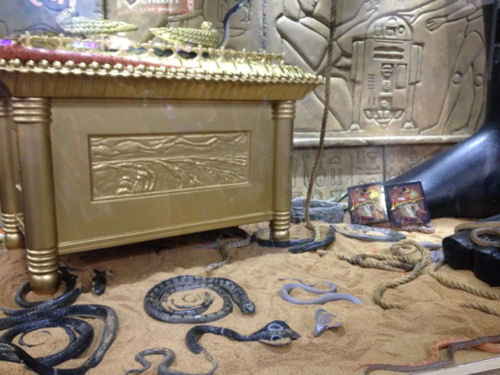 Some of the snakes are rubber, some are real.
You must choose wisely if you want the Indiana Jones blu-ray boxed set.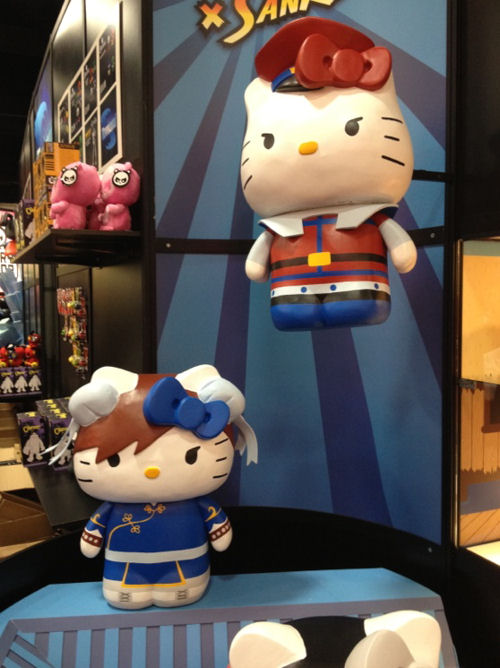 Hello Kitty. Please don't snap my spine.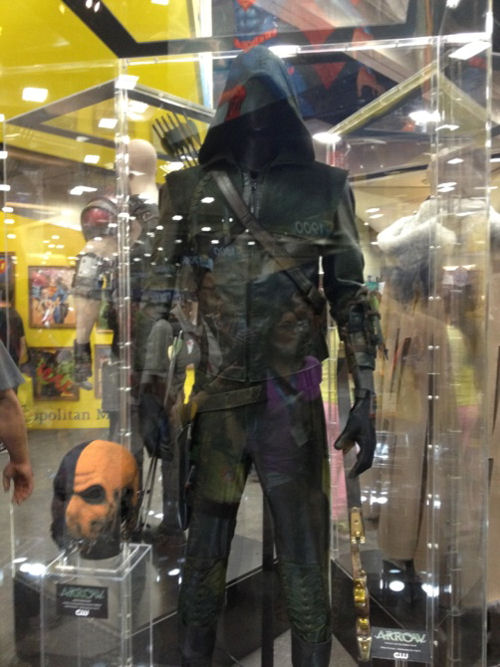 A costume for Arrow. Notice whose mask is also included.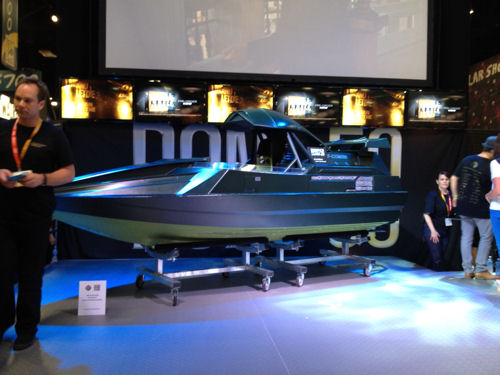 Celebrating 50 years of James Bond....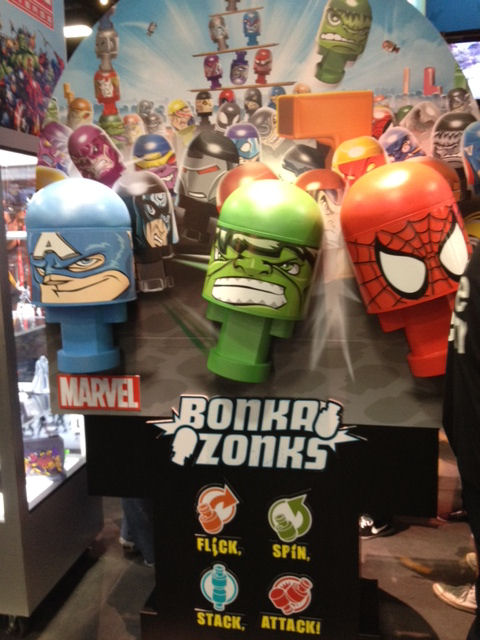 You may have seen these at your local toy store, only not so huge.
This pic is for Kid McCaw...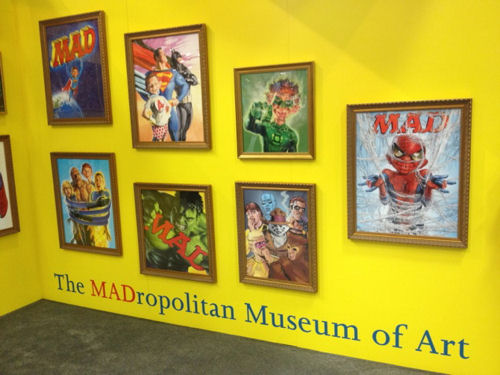 Proud to see MAD get some respect...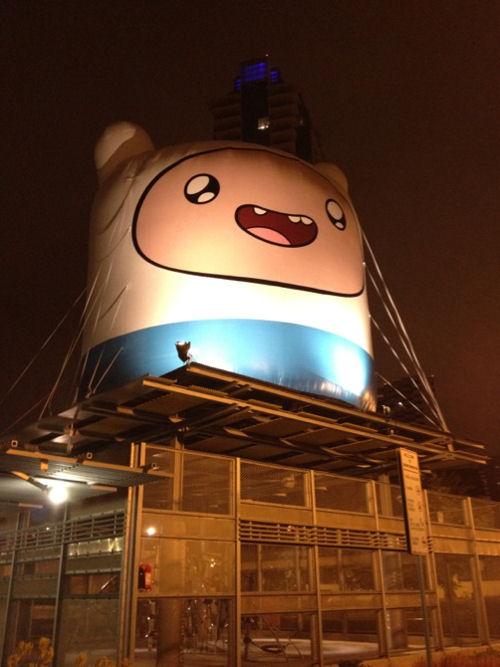 Every year, Comic-Con has something rise out of the darkness and scare the crap out of me.
This year's is the most terrifying yet. .