Comic-Con 2012:
Weekend Cosplay Part 3
Ric Bretschneider keeps an eye out for the costumes -- some good, some bad, some fantastic! Let's share a few now, and keep the mockery to a minimum. These people are brave, all of them, and having fun. Good for them, and just rest assured that I understand that spandex is a privilege, not a right.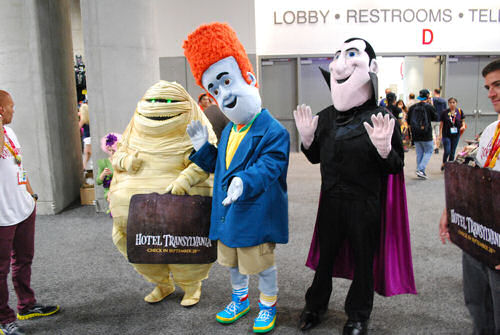 Does it count as Cosplay if the studio paid for it? At any rate, the movie looks funny.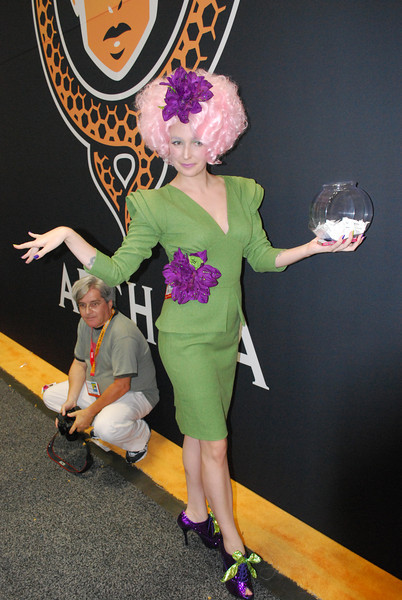 And yet no one at Comic-Con complains about fans of The Hunger Games...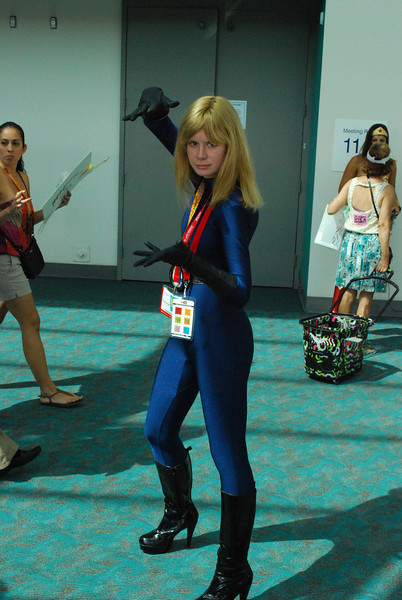 Just before the force field hit Ric's camera...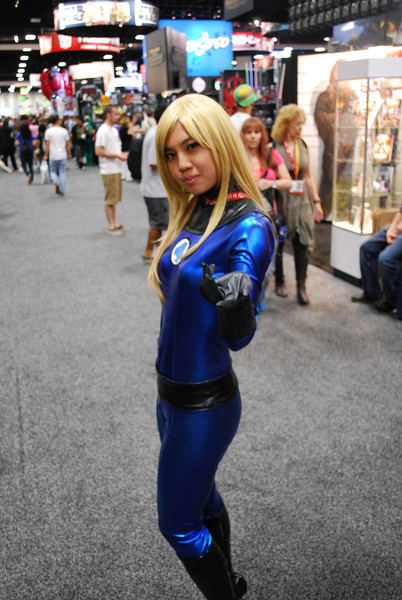 I feel strangely pulled...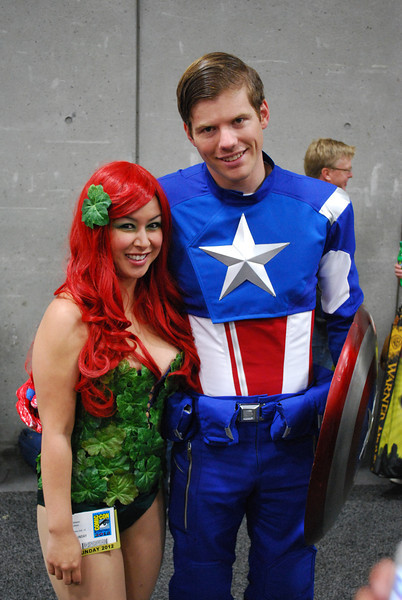 The moment Captain America became eco-friendly...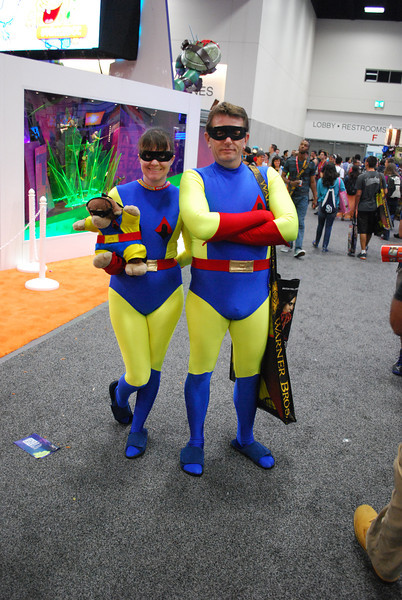 I probably shouldn't make the presumption that they're husband and wife, but... nice costumes.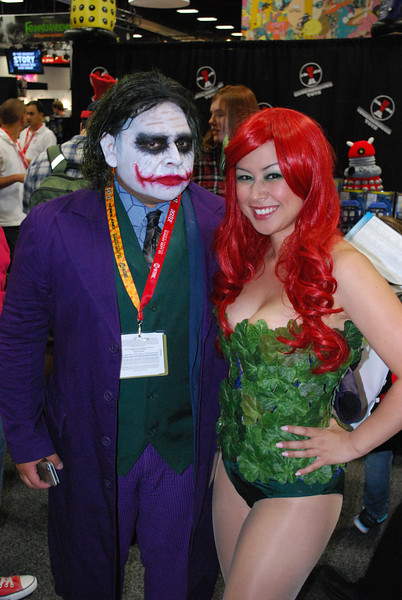 This may be the unhappiest Joker I've ever seen.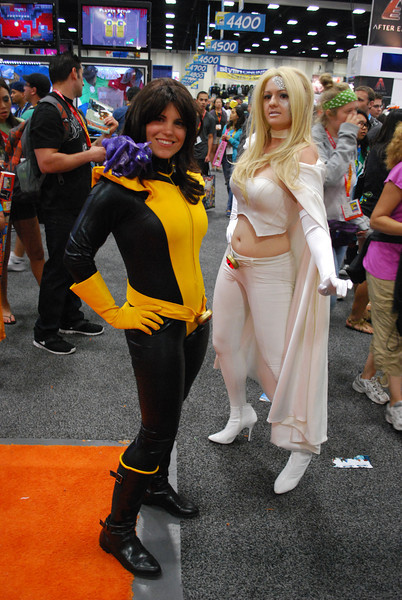 I love it when they remember Lockheed.
...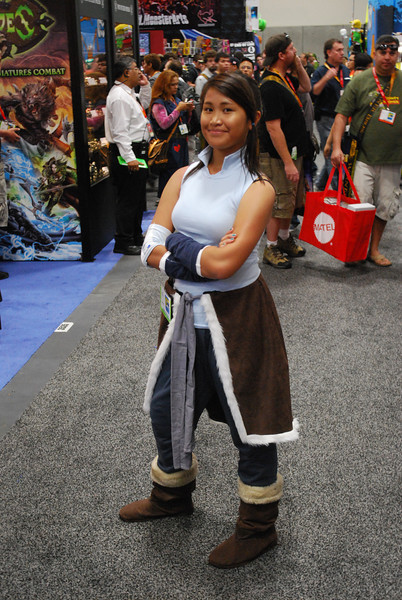 We had a lot of Korras wandering around -- maybe I should watch the show.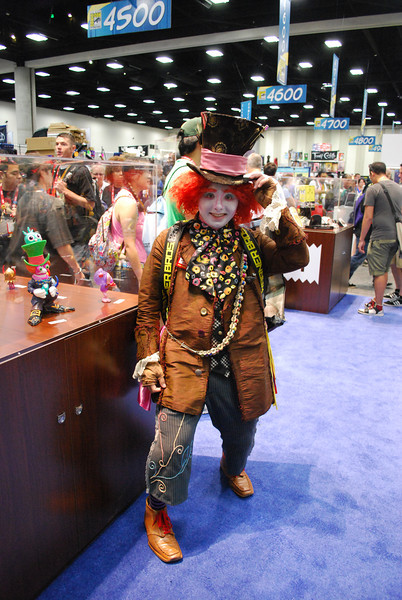 True. We're all mad here.