Comic-Con 2012:
Weekend Cosplay Part 6
Ric Bretschneider keeps an eye out for the costumes -- some good, some bad, some fantastic! Let's share a few now, and keep the mockery to a minimum. These people are brave, all of them, and having fun. Good for them, and just rest assured that I understand that spandex is a privilege, not a right.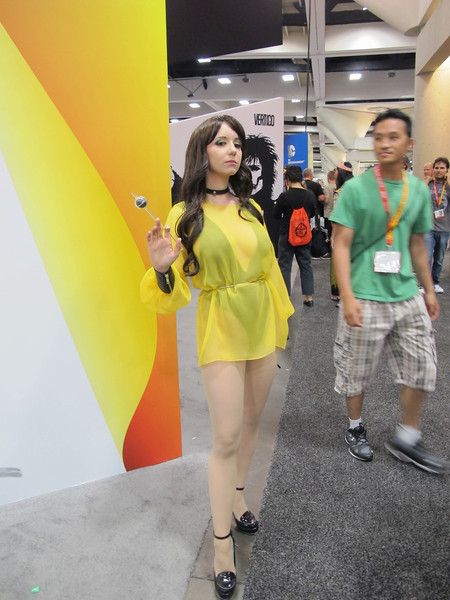 I appreciate the strange Dr. Manhattan cigarette...that's attention to detail.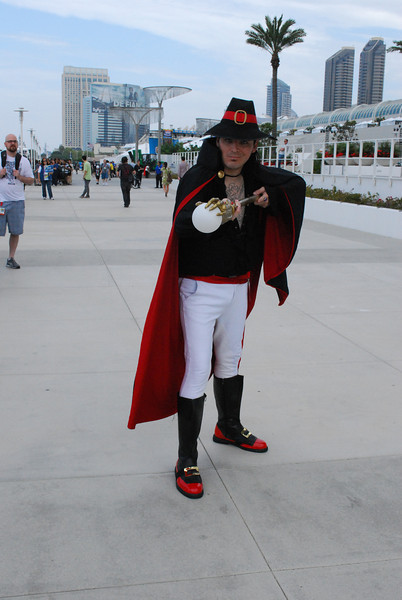 Come on, Spider-Meme, fight back!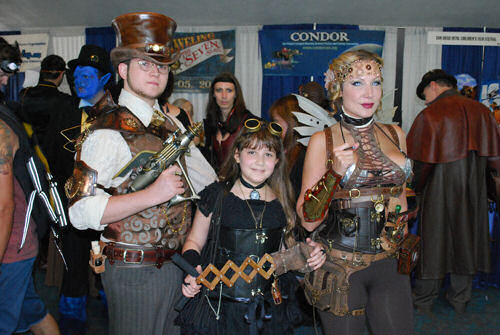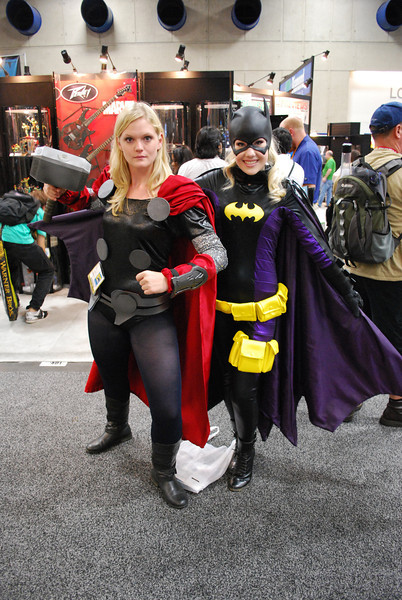 While still feminine, I believe her to be just as tough as Chris Hemsworth. Or at least Liam.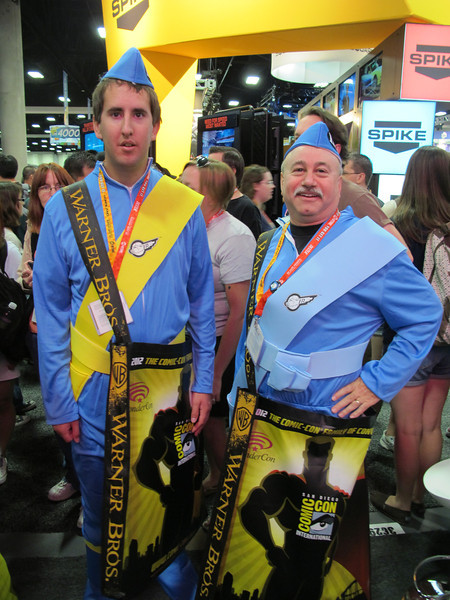 Waiting for Thunderbirds 2.
Strangely, not a costume you see a lot of at Comic-Con...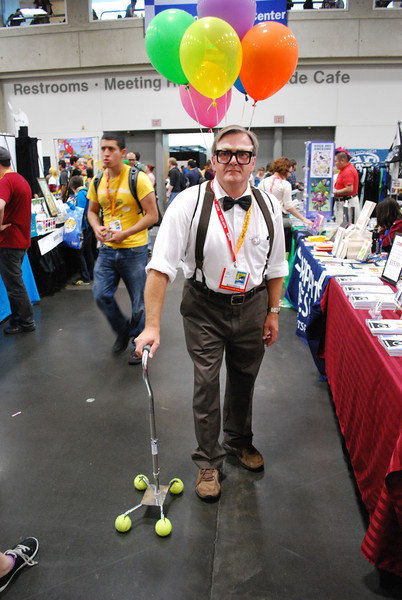 One of my favorites. Again, cosplay has something for everyone!
...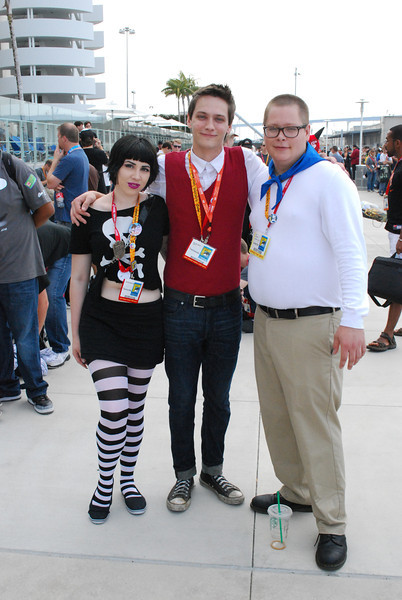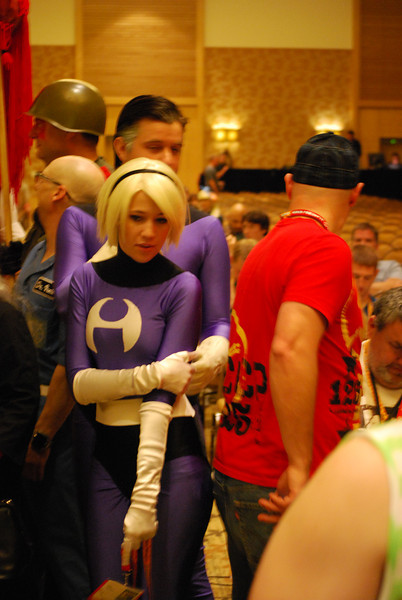 Not once did she reveal her skeleton...