Comic-Con 2013:
Thursday
Here are the sights and sounds -- and including wandering around outside, because again, Comic-Con is too big for one convention center. It's spilled all around the Gaslamp District in San Diego and beyond. I'll be checking out more of the outside exhibits today, but for now... here's what I found yesterday.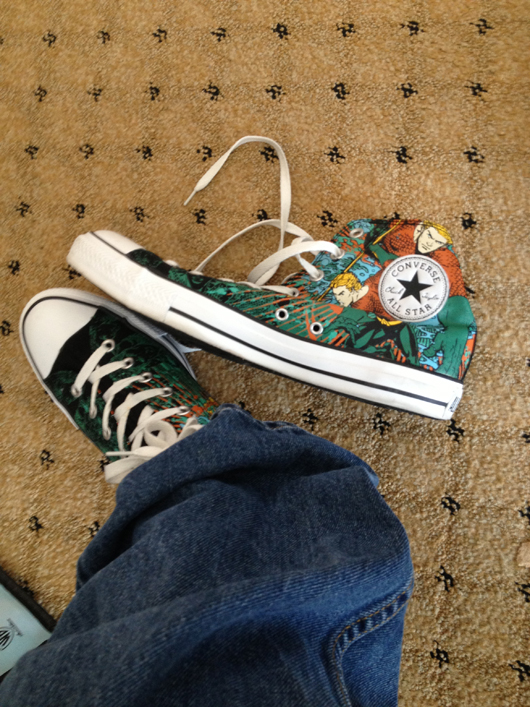 Of course, if you're going to walk around all day, wear sensible shoes.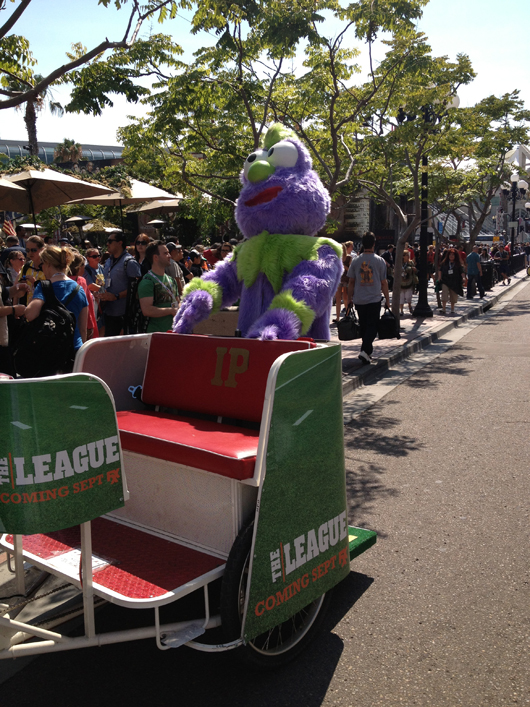 Sure, a pedicab will get you places...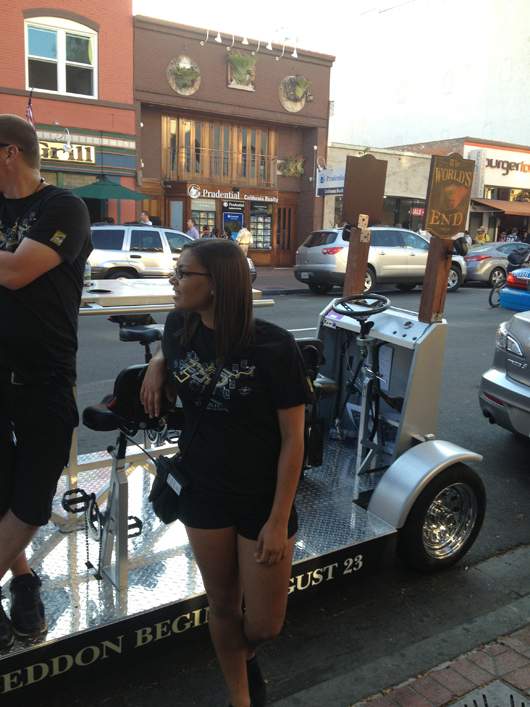 Or grab a few friends and ride around on Barmageddon, advertising The World's End...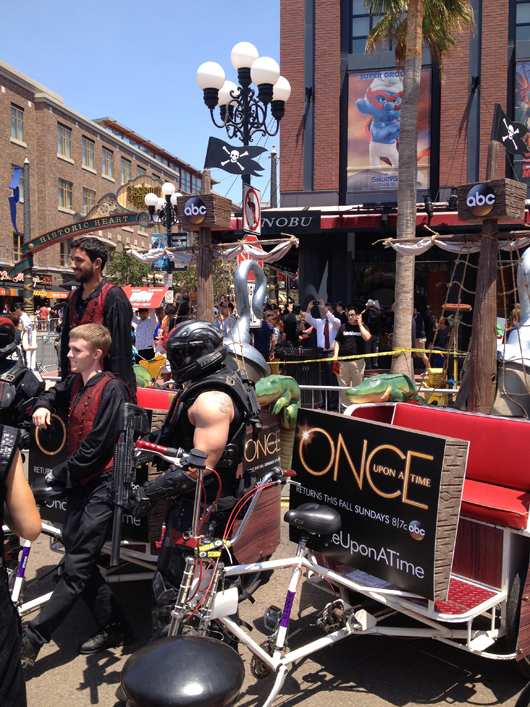 Or just sail away on a pirate ship... so I guess Captain Hook is coming to Once Upon a Time?.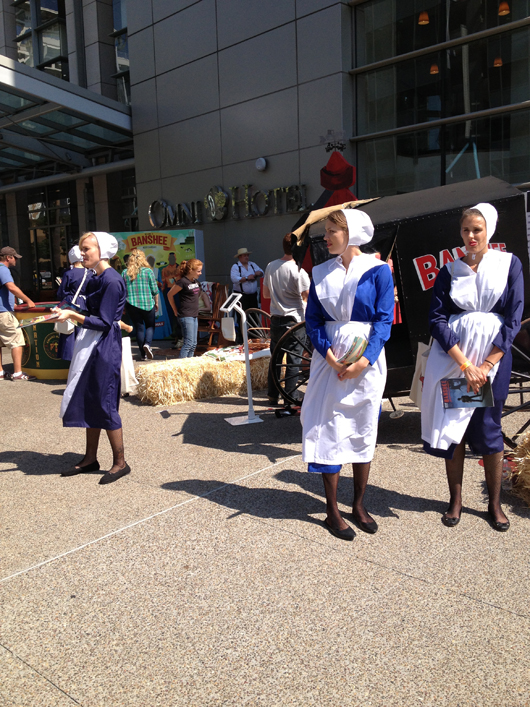 Why not take a left turn into strangely attractive Amish country, courtesy of Cinemax's Banshee?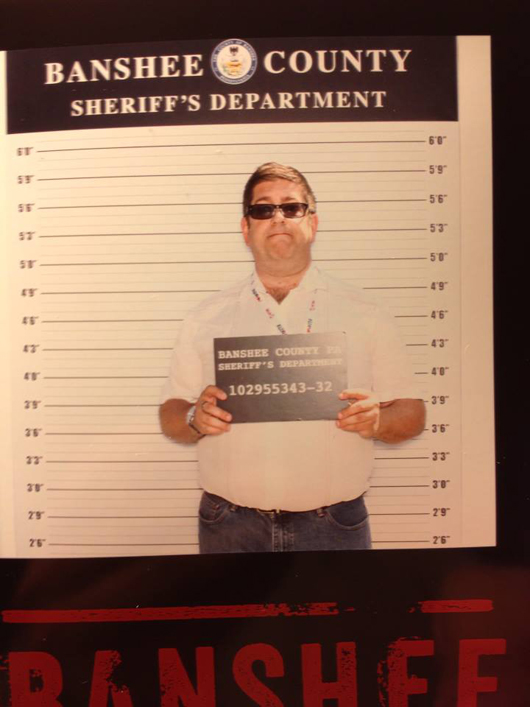 Well, that didn't end well...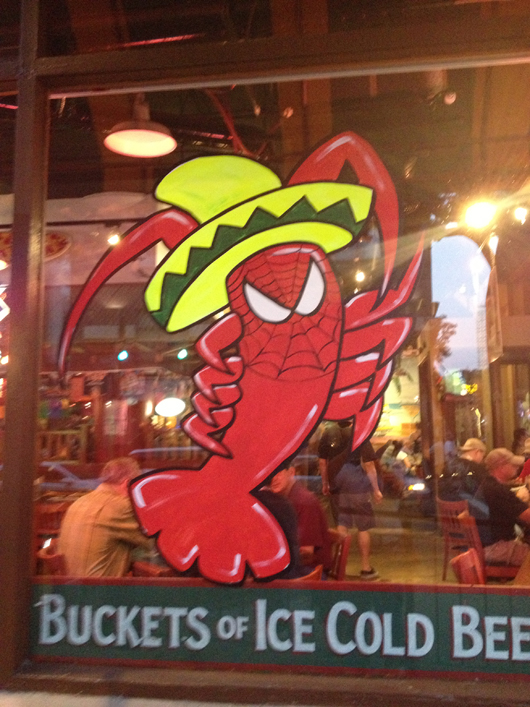 As always, the local restaurants want to lure you in... do NOT be fooled!
Their lobsters are NOT Spider-Man! .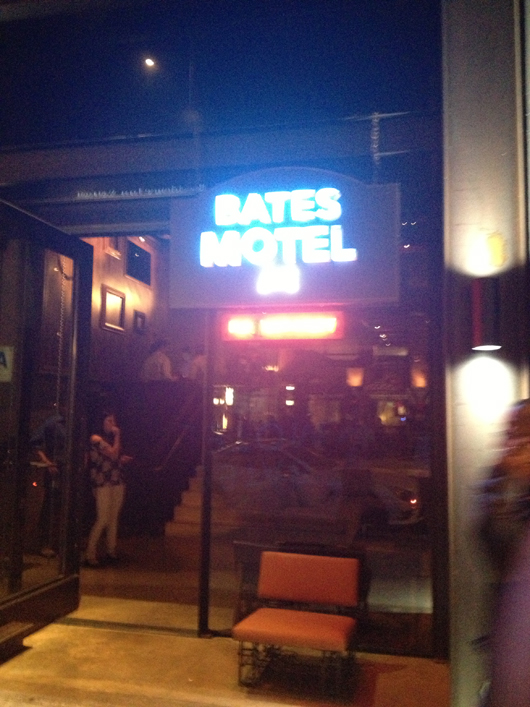 And for heaven's sake... don't stay here long.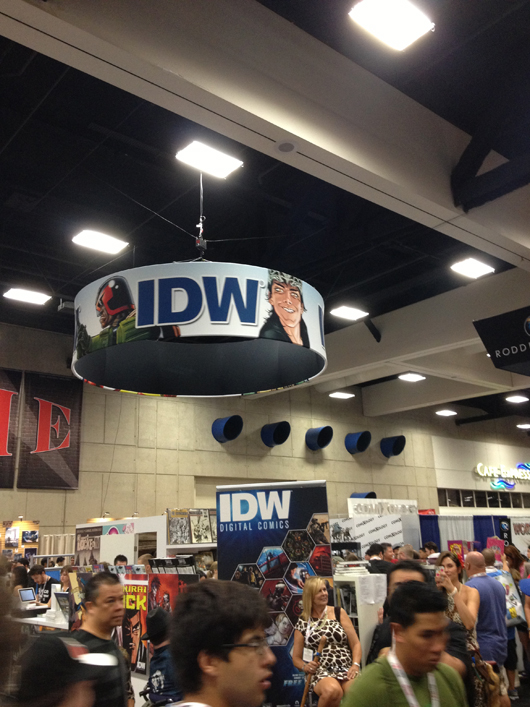 Eventually made it in... IDW's booth is hopping....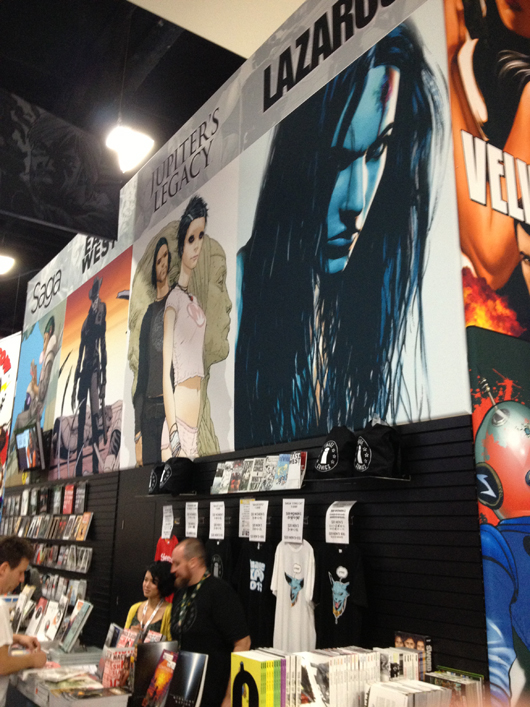 Image creates a long alley full of some of the best books on the market...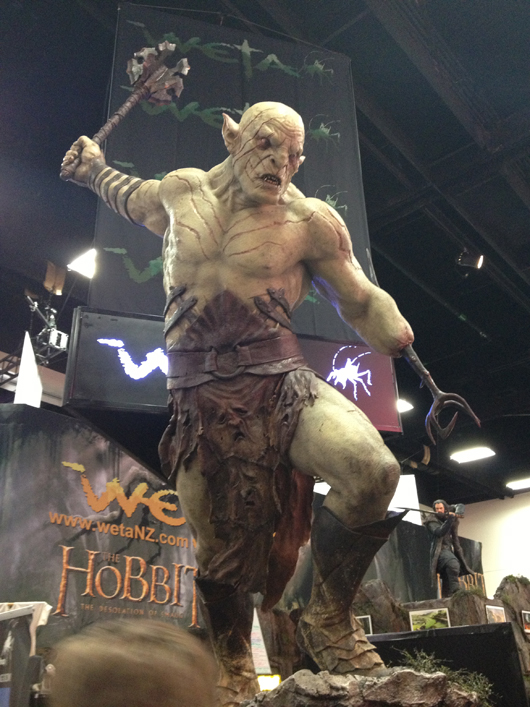 Wouldn't this look great in the living room? Honey? Honey? Where are you going?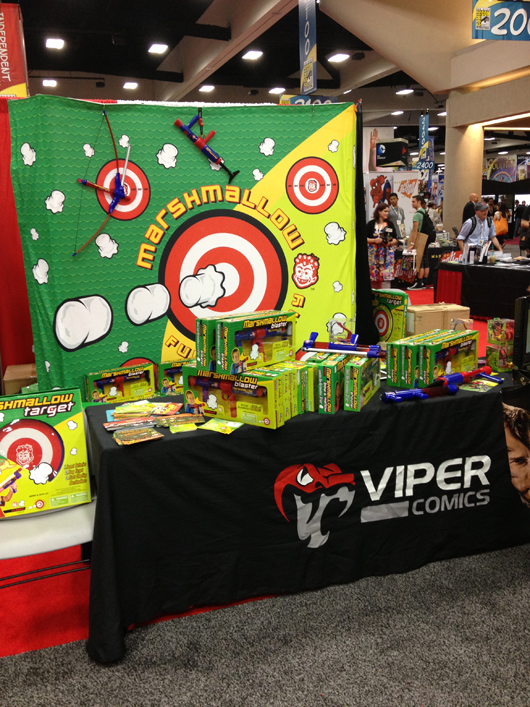 I get the vague feeling that Viper Comics has given up on comics. But if an idea works, go with it. And I'm tempted....