Comic-Con 2013:
Preview Night Part 2
yadda yadda yadda crowded as an old Saturday yadda yadda yadda lines everywhere...
But still we come. And we love it. Yes, there are crowded moments that feel frustrating, and then there are moments that you say, yeah, that doesn't happen anywhere else and it's great. So here's a slice o' Wednesday...
(Here's the first slice o' Wednesday)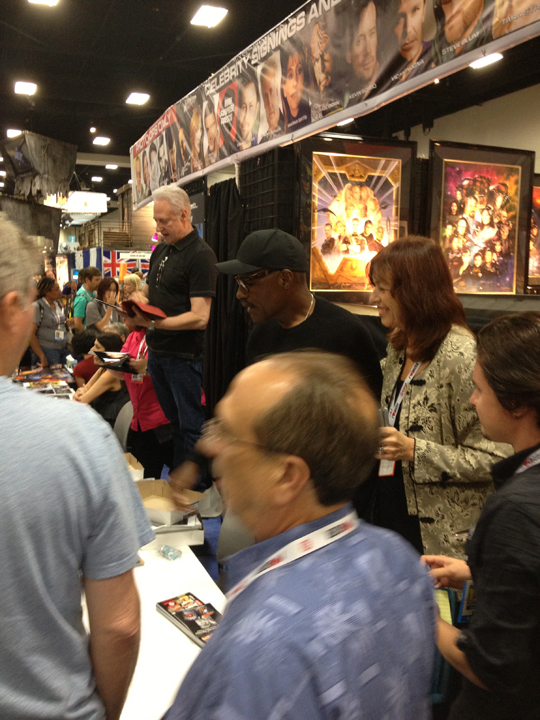 I don't know the men, but Brent Spiner and Michael Dorn seem so doggone friendly and happy..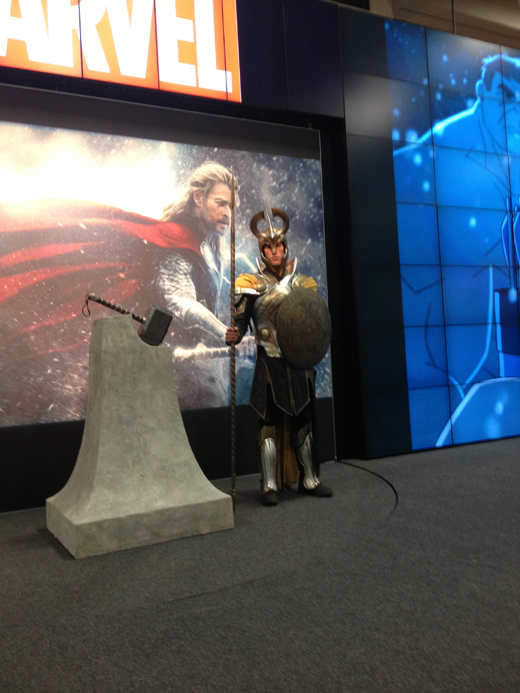 The Marvel booth. Don't even think about it.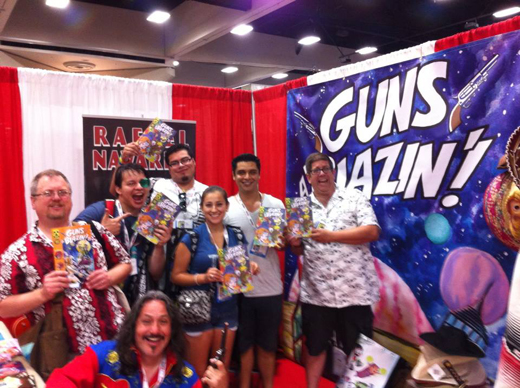 Hey! I got to be there for a comic launch! (photo by Mike Wellman)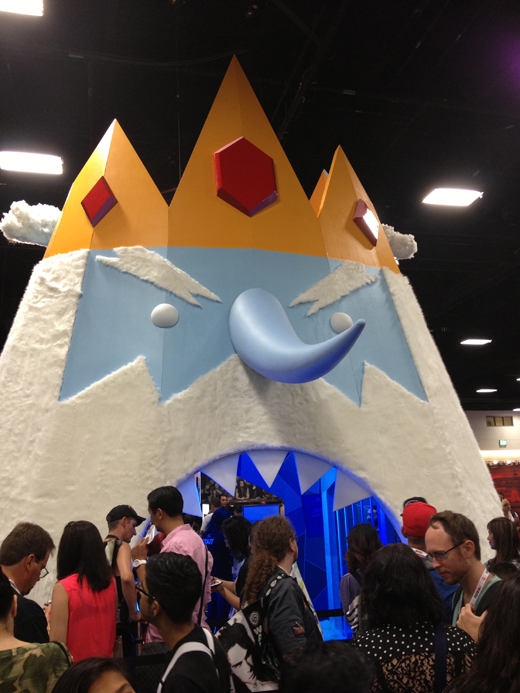 What time is it? ADVENTURE TIME!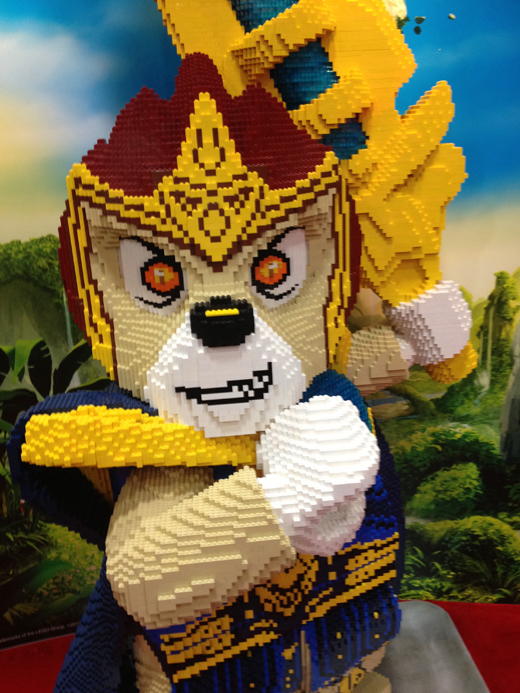 LEGO is so confident in The Legend of CHIMA.. But they're probably right.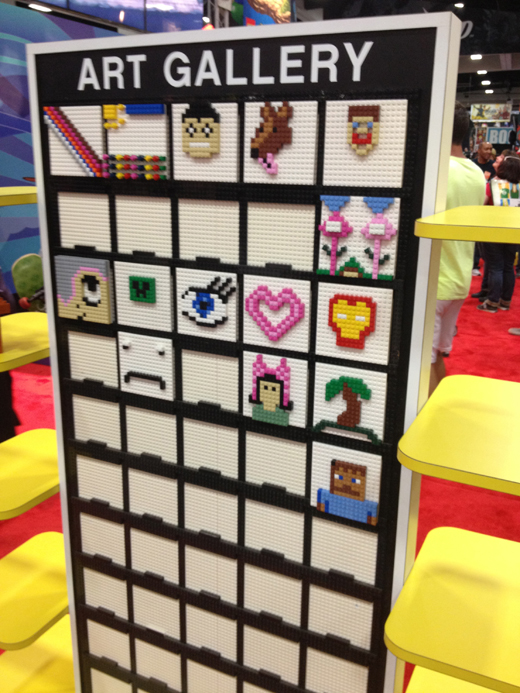 LEGO is a truly interactive and kid-friendly booth. That doesn't mean I won't run over someone for a Green Arrow fig.
I feel safer knowing he's there..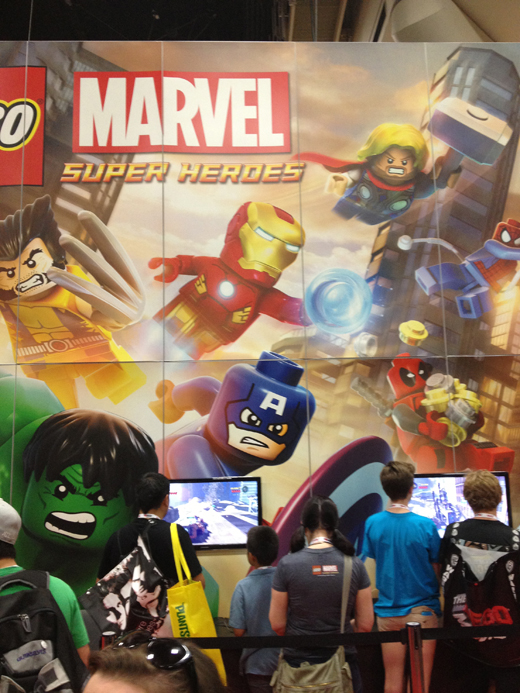 The LEGO Marvel Superheroes game is coming -- and it's going to be great..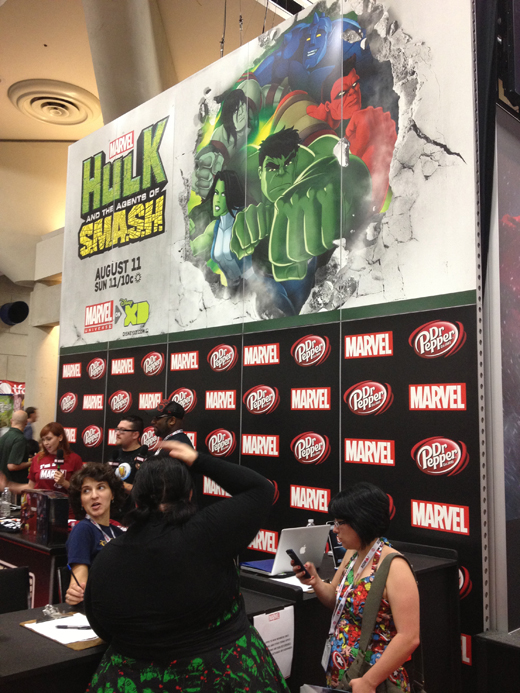 I did not realize the Hulk was a Pepper... wouldn't you like to be a pepper, RAWWWRRRRR
Richard Starkings and Gabriel Bautista of Elephantmen -- they have just signed 7 hardcovers for $150 WITH a tote bag -- while supplies last!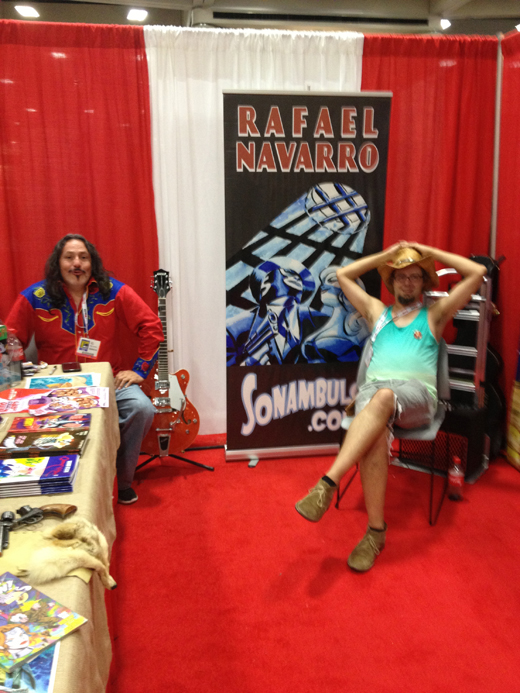 How can they BE so relaxed? They just launched a new book! Hear all about it on today's podcast!