Comic-Con 2013:
Preview Night Part 3
yadda yadda yadda crowded as an old Saturday yadda yadda yadda lines everywhere...
But still we come. And we love it. Yes, there are crowded moments that feel frustrating, and then there are moments that you say, yeah, that doesn't happen anywhere else and it's great. So here's a slice o' Wednesday...
(Here's the first slice o' Wednesday)
(Here's the second slice o' Wednesday)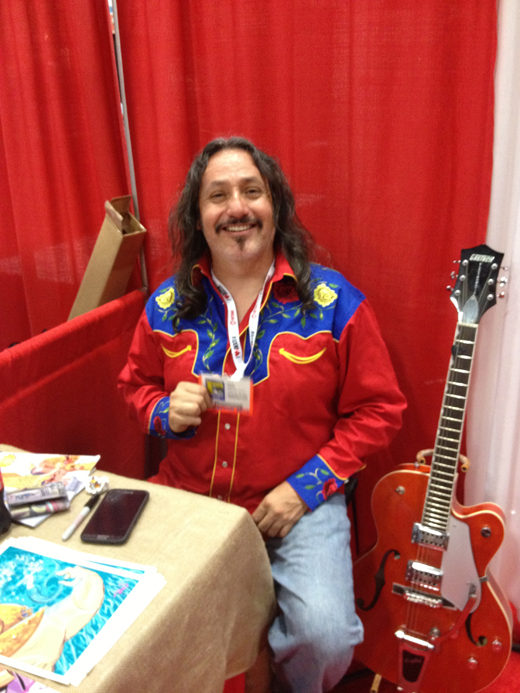 Once more, Rafael Navarro. Stop by. Soak up his inner peace..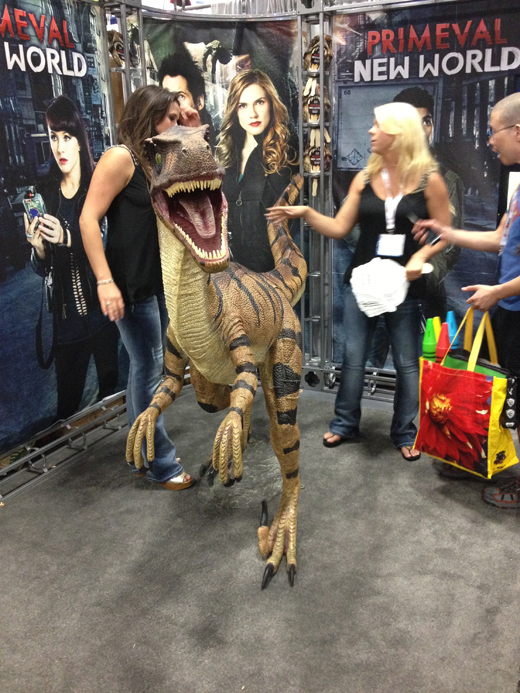 I haven't watched this Canadian transplant of Primeval, but I feel threatened by it.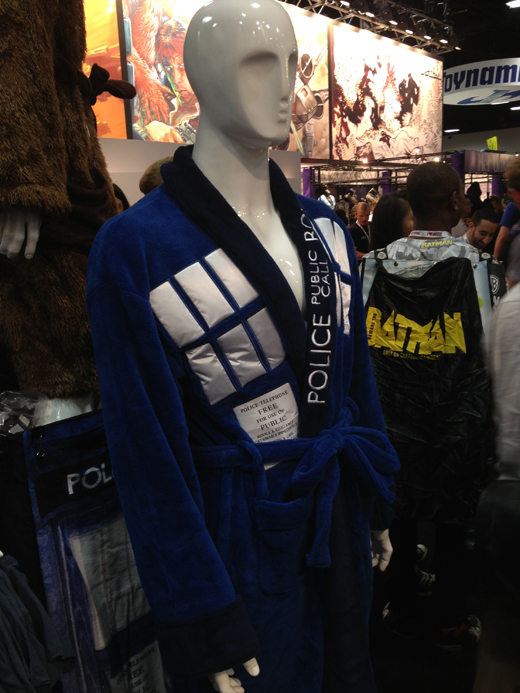 Yes, people. It's bigger on the inside.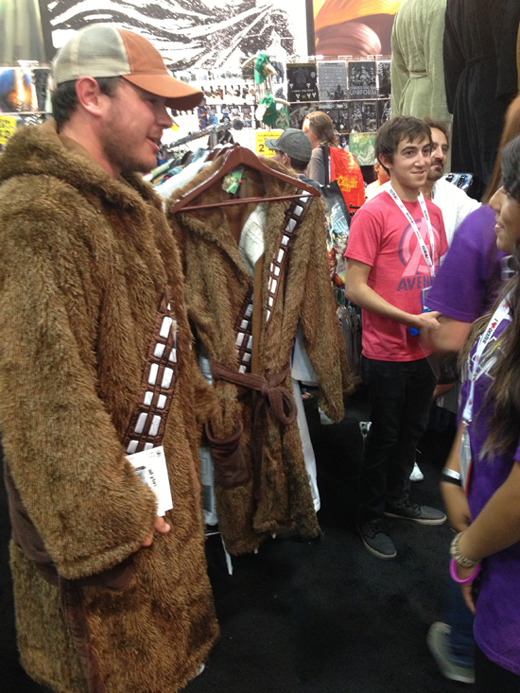 You'd think Wookies would put up a fight before being shorn like this...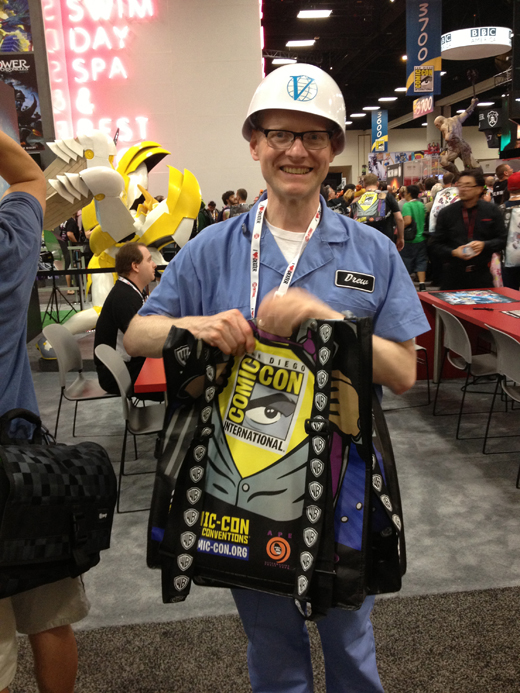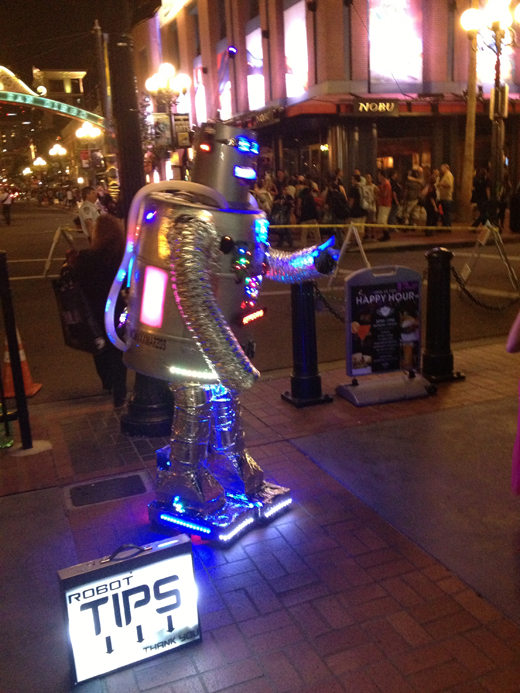 Robobusker...coming in 2014.
This is the most brilliant tagline for a Comic-Con ad I've ever seen...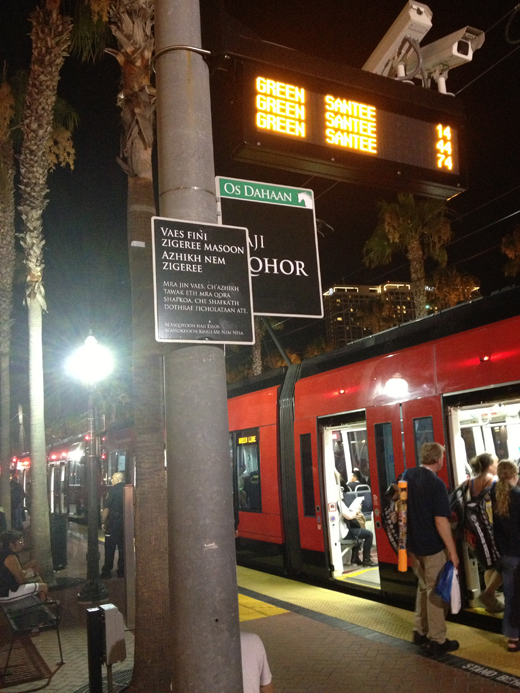 We can't even recognize the real world anymore...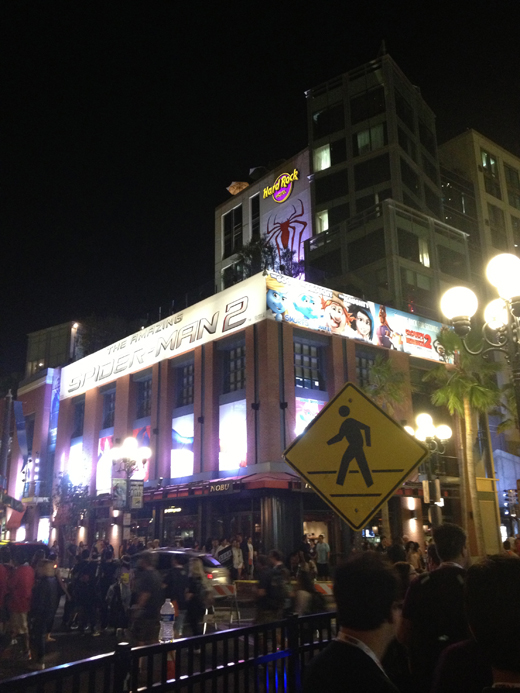 The Spider-Side of the Hard Rock Hotel also includes Smurfs...