Comic-Con 2013:
Preview Night
yadda yadda yadda crowded as an old Saturday yadda yadda yadda lines everywhere...
But still we come. And we love it. Yes, there are crowded moments that feel frustrating, and then there are moments that you say, yeah, that doesn't happen anywhere else and it's great. So here's a slice o' Wednesday...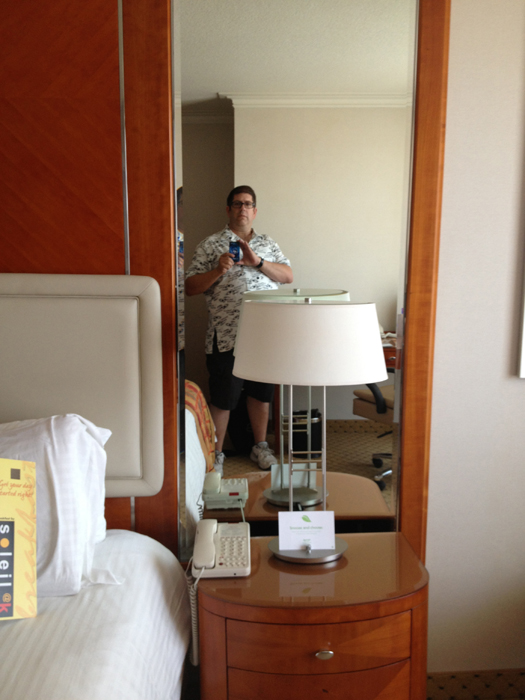 Checked into hotel. Wearing comfortable shoes. Appropriately fan-oriented shirt. The mission has begun..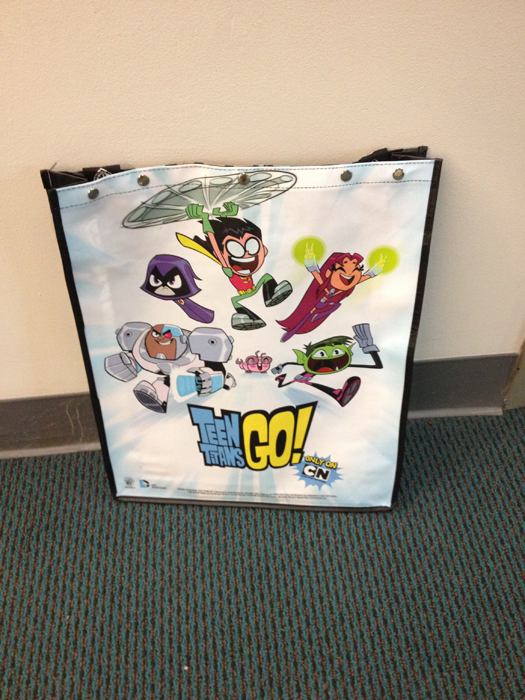 No joke. This is the best constructed swag bag that Warner has ever offered.
Snapped inside each one?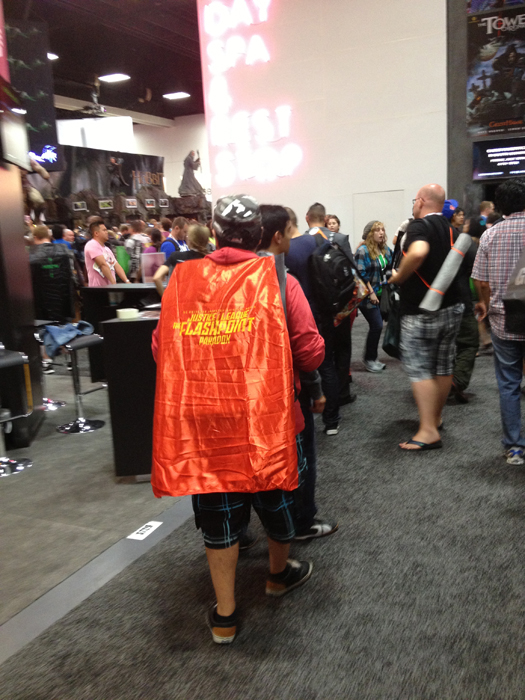 A cape! Every bag has a cape inside it! We can all be cosplayers without having to suck in our guts!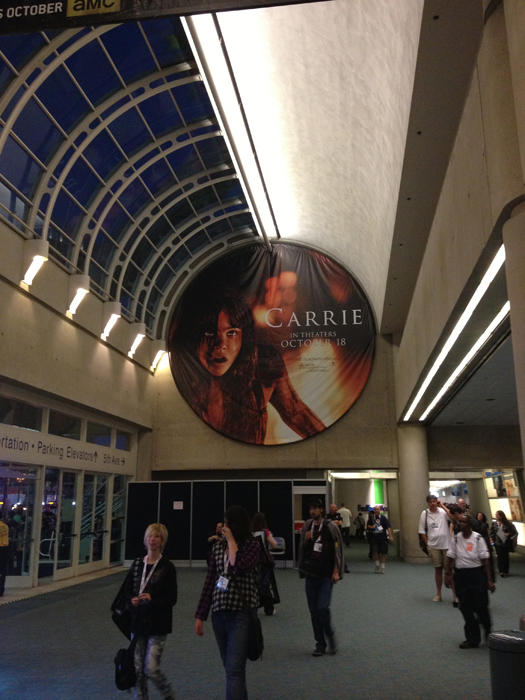 This corridor is always my favorite ad placement -- and this year's ad, appropriately threatening.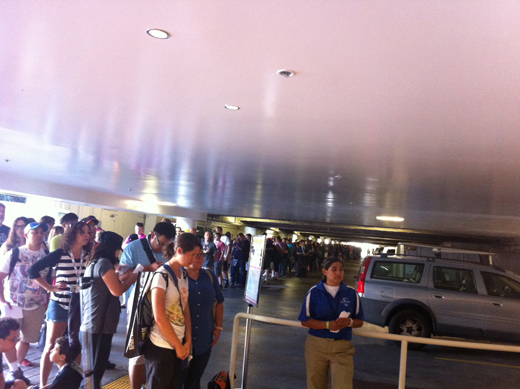 This, by the way, is the line for those who PRE-ordered their Comic-Con t-shirt in order to avoid standing in line.
Well-played, Comic-Con, well-played... (photo by Annabelle Malibago-Kline)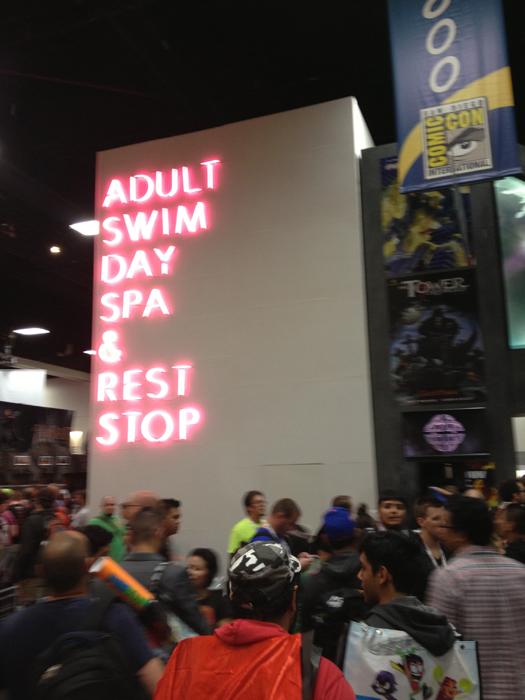 Ten minutes onto the floor, and already this is the best looking place at the Con.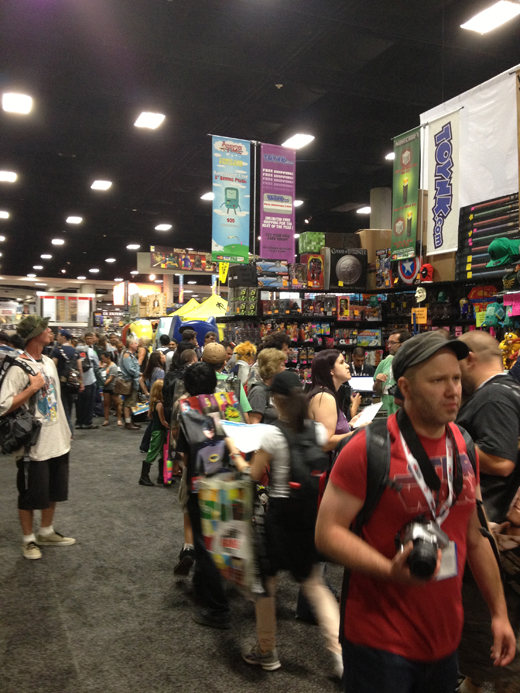 Already, I overheard a lot of people talking about how crowded it is, but here's what I really noticed instead --
maybe not quite so many people as people moving with URGENCY.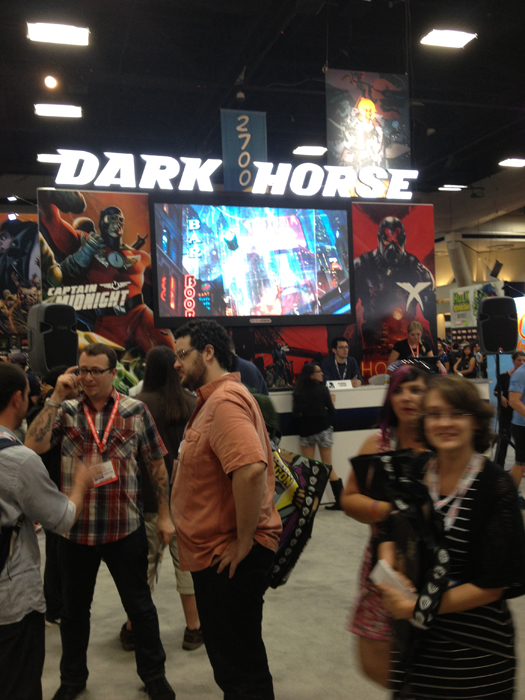 Dark Horse really upped their game this year -- the floor plan is brighter, more open and inviting as all get out.
And why not? They've got terrific books in stores and a movie opening Friday -- R.I.P.D..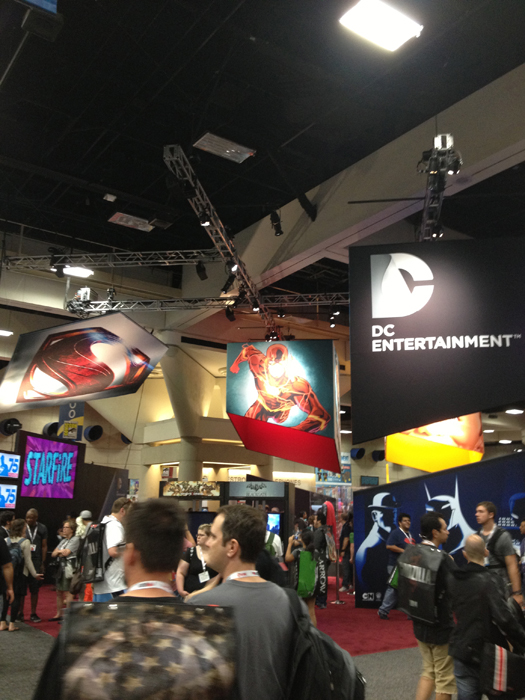 DC's booth is a magnificent carnival -- not as many cool toys in the pipeline, but great displays which will get an article of their own..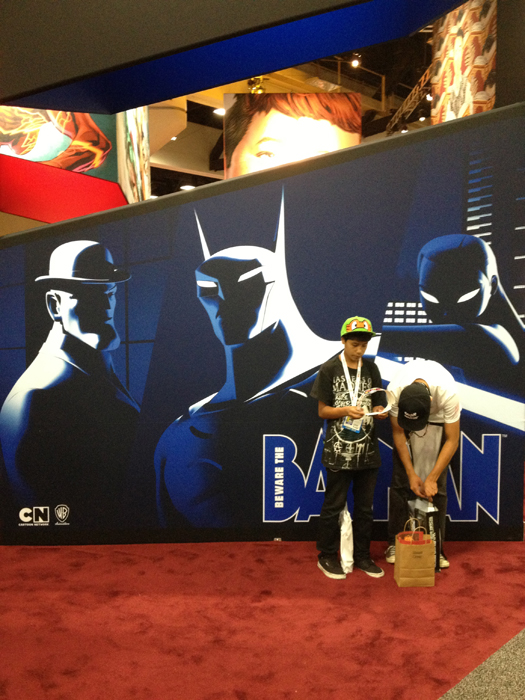 Of course, Batman anchors it all -- how many of you caught this dark and interesting new cartoon?!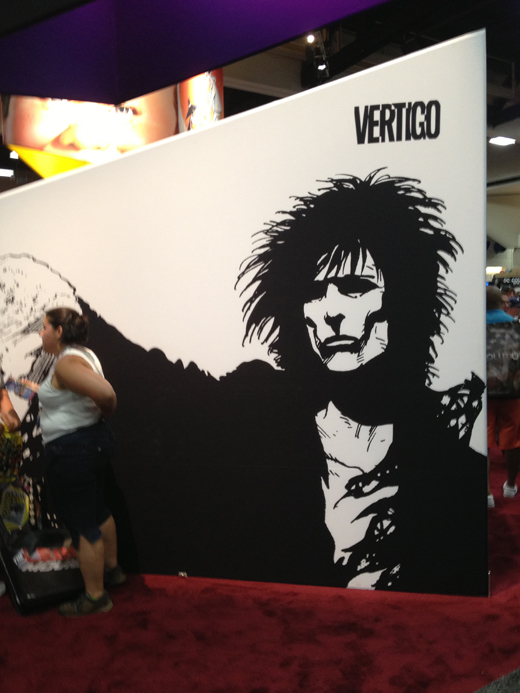 DC's other dark knight... who will show you comics sales in a handful of dust...