Comic-Con 2005: Day 4 Photo Gallery
Still far more pictures than words to type, so enjoy these extras from the fourth official day of Comic-Con 2005...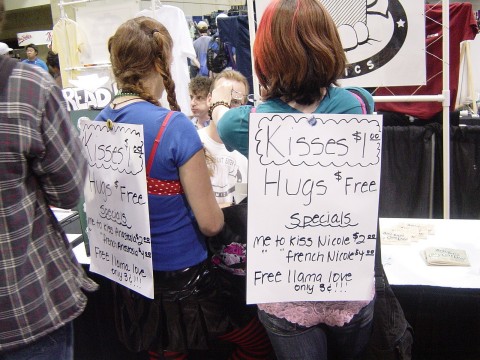 These girls took their lives into their hands...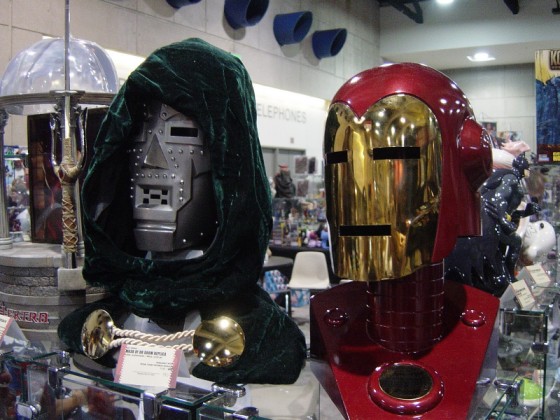 "In honor of your humanitarian efforts and your work with alcoholics..."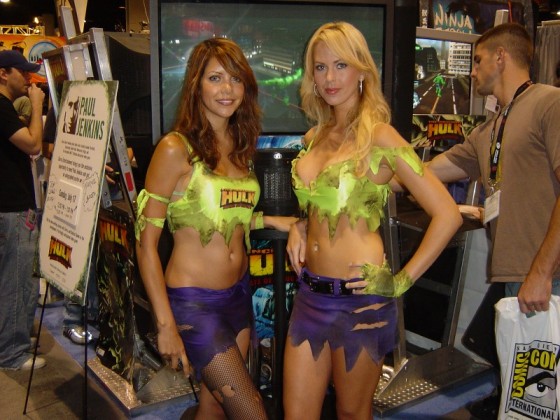 Don't make them angry. You wouldn't like them when they're angy.
Or maybe you would.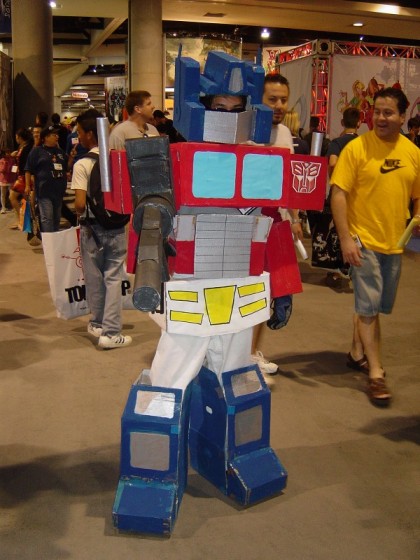 Yep. This was what was under the tarp the whole time. Not all that impressive CG.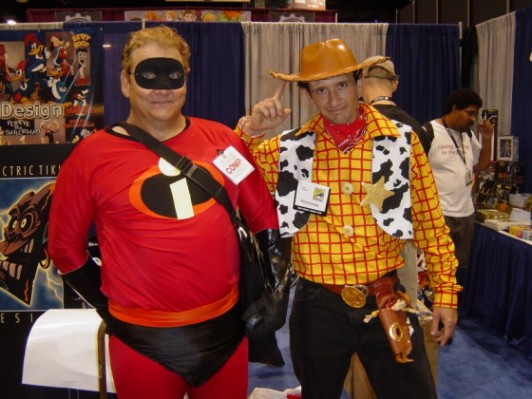 "You're my favorite deputy." "No, you're my favorite deputy." "No, you're..."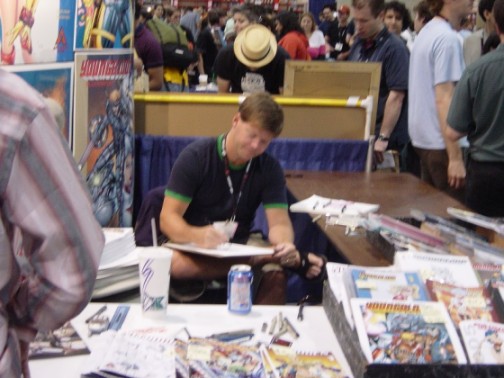 Rob Leifeld, working hard to get his next project out on time...ha ha...PSYCH!!!!!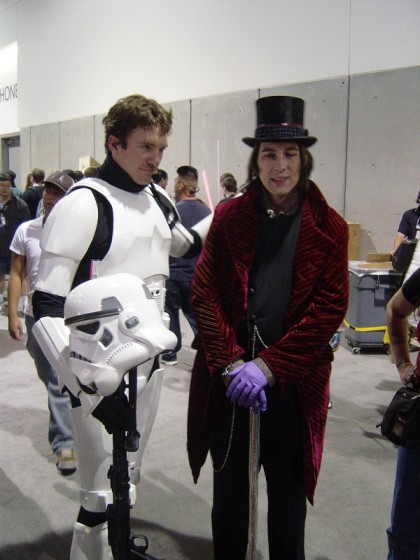 Everybody sing:
Who can make a sunrise? Sprinkle it with dew?
Destroy it with a Death Star that's a pale shade of blue...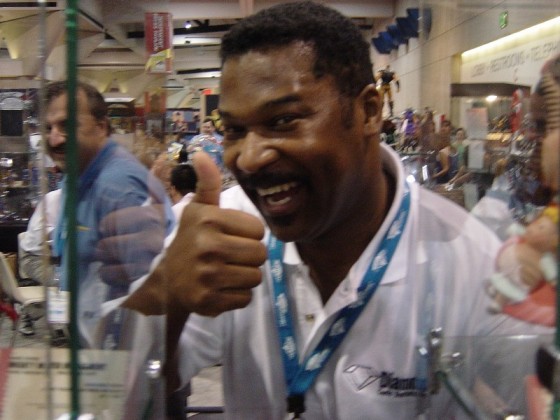 "I get to go home and sleep?"