Big Wow! Comic Fest 2014:
The Cosplay, Part 2
Posted 6/11/2014
Every year, the Cosplay gets bigger and better. This year, Big Wow invited several well-known cosplayers to show their work, devoting several panels to it.
Sure, you've seen many on TV, but it was also exciting to see so many locals getting into it. There's a creative spirit that just hums at these events -- it isn't just seeing some obscure character brought to life, it's the ingenuity with which the cosplayer has done it.
Luckily for Fanboy Planet, Ric Bretschneider was there to catch most, if not all, of the people portraying their favorite heroes and villains.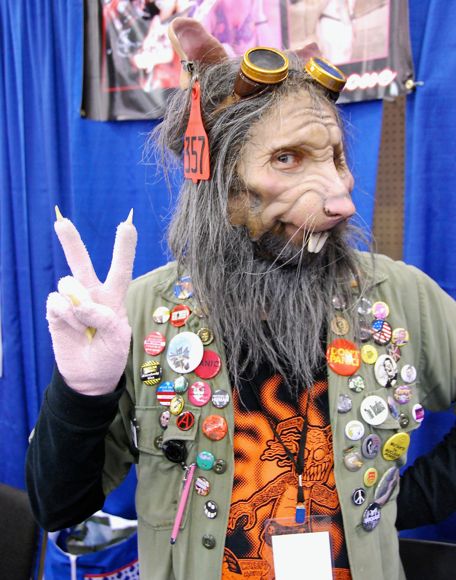 I think he may have been there professionally...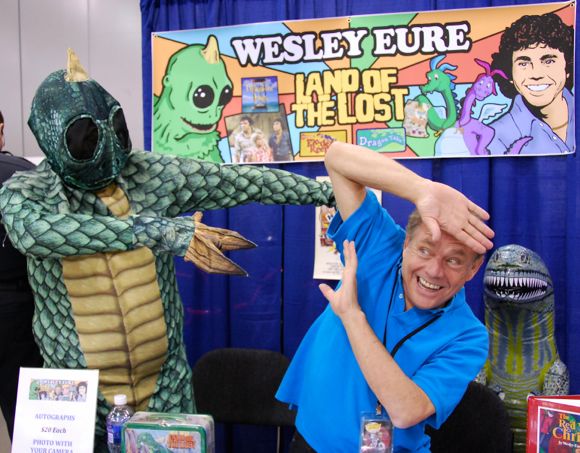 Land of the Lost star Wesley Eure gets attacked by a Sleestak.
No, Sleestak, NO! The movie was NOT HIS FAULT!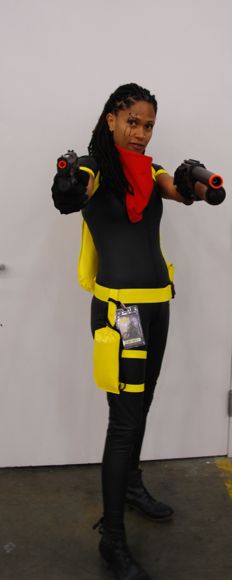 I admit it. I prefer this Bishop to the movie's.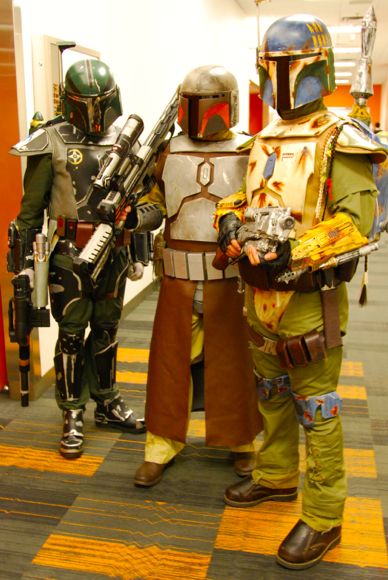 I believe the technical group pronoun is a Fettish.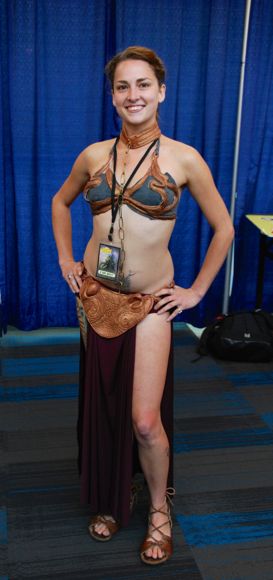 For you traditionalists.....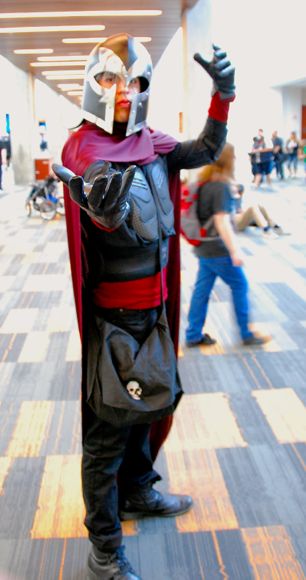 Magneto and Magneturse...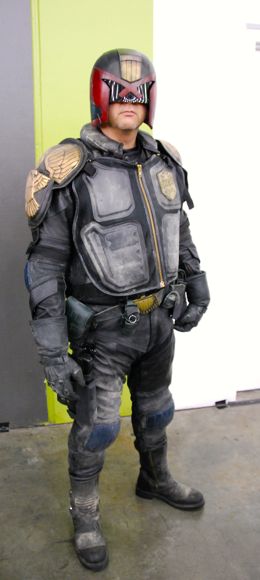 Another day, another Dredd....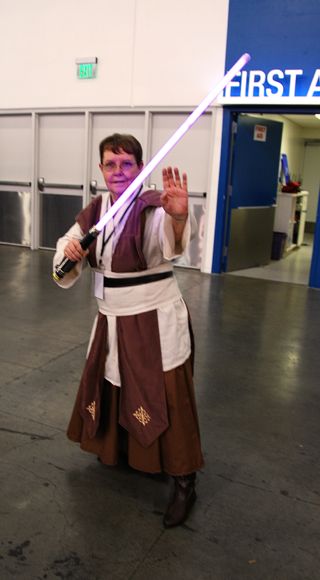 The white blade must be the purest of them all..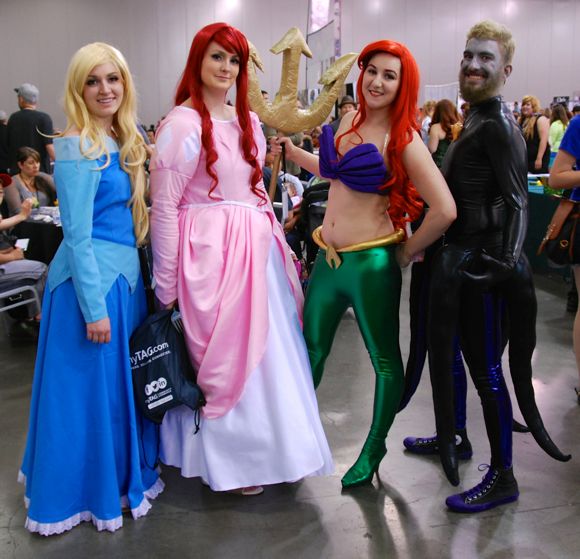 I really dig the Aquaman/Little Mermaid mash-up, even though the lawyers for Disney and DC wouldn't.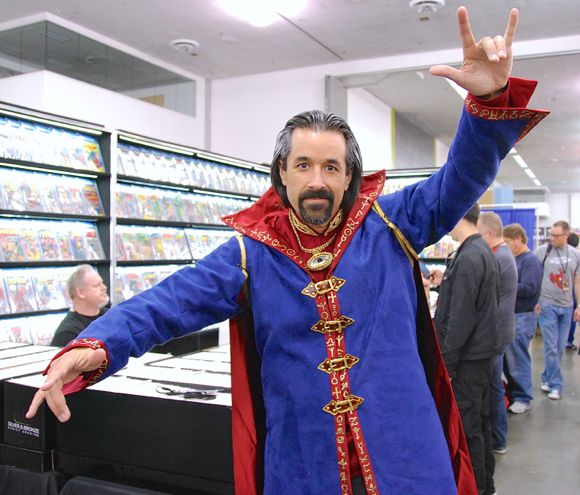 That All-Seeing Eye of Agamotto may have seen too much....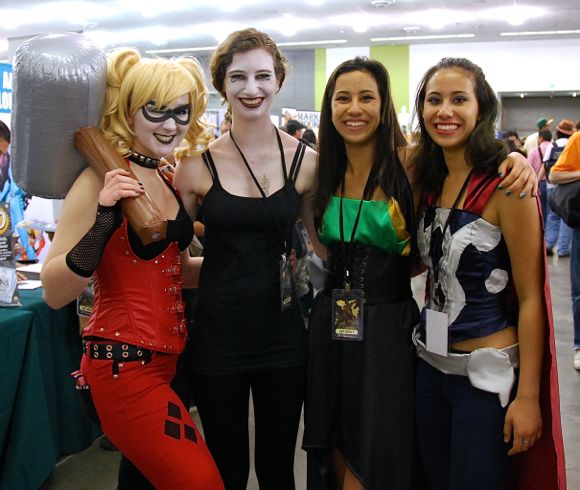 Good question... what if Thor and Loki were twins?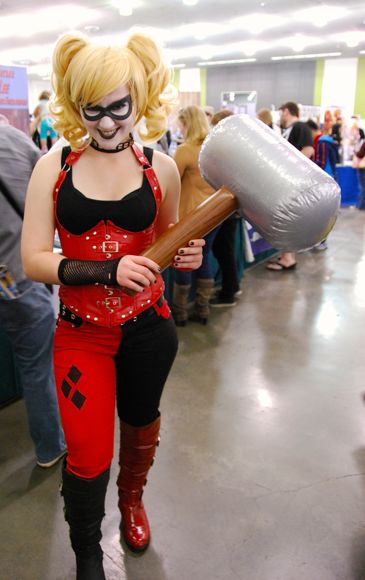 This is the least threatened I've been by a Harley Quinn cosplayer.
Assuming that the hammer is actually inflatable and not just a ruse...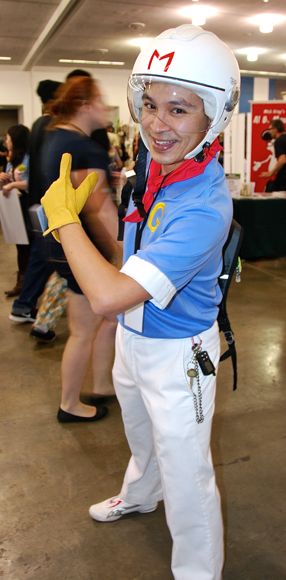 Stay, Speed Racer! Stay, Speed Racer!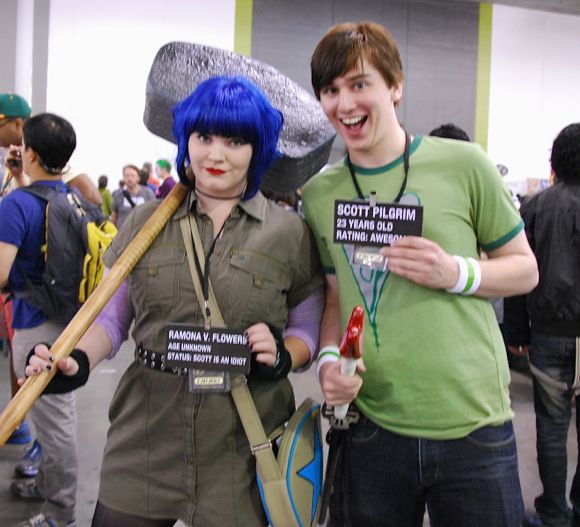 You can't fool me... you look like that normally...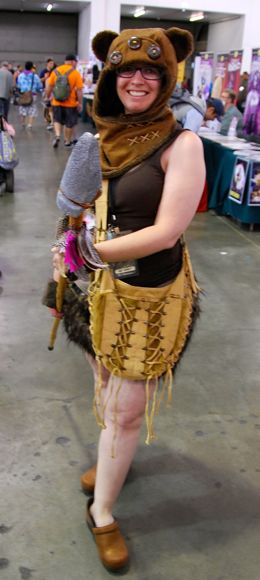 Aren't you a little tall for an Ewo -- BAM!....
Other Big Wow! Coverage:
The Fanboy Planet Podcast: Five On The Phone - Interviews with Charlie Adlard and Ethan Castillo from Big Wow! Comic Fest
Artists At Big Wow! Comic Fest
Big Wow! Comic Fest Cosplay Gallery Part 1