The Women of Comic-Con 2007, Part 2
With the help of Jason Beymer, we've captured even more of the great costumes walking around Comic-Con. Perhaps we didn't so much capture them as have them capture our attention...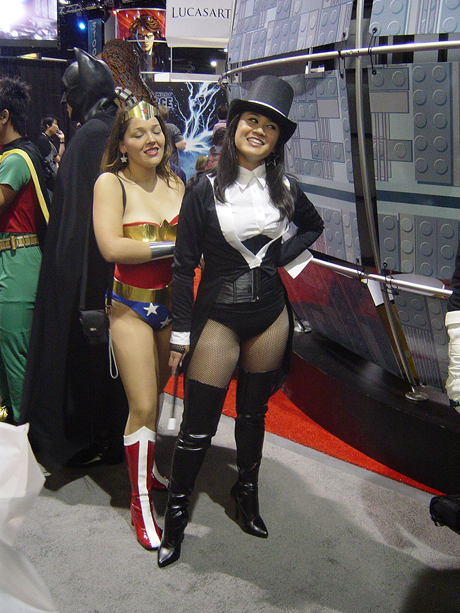 That's right. Wonder Woman adjusting Zatanna's corset.
That ought to start the search engines burning.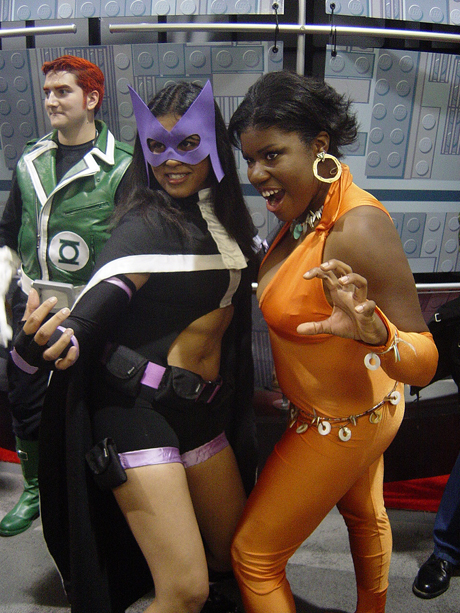 I swear, never EVER in my years of Comic-Con, had I seen a Vixen before. Thanks, Brad Meltzer.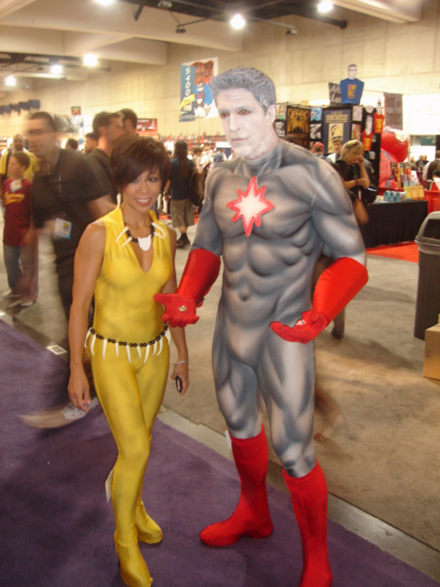 ...and then I saw TWO! (photo by Lon)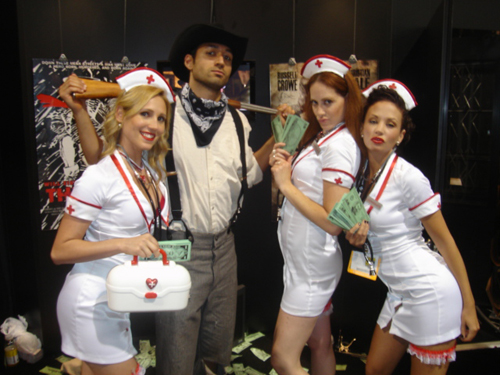 Aw, it reminds me of the days when I was a little kid, and we'd play Cowboys and Nurses... (photo by Lon)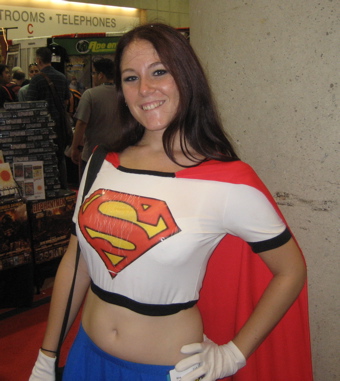 So why doesn't THIS version of the costume seem Super-hoochie?
It's a mystery. (photo by Jason Beymer)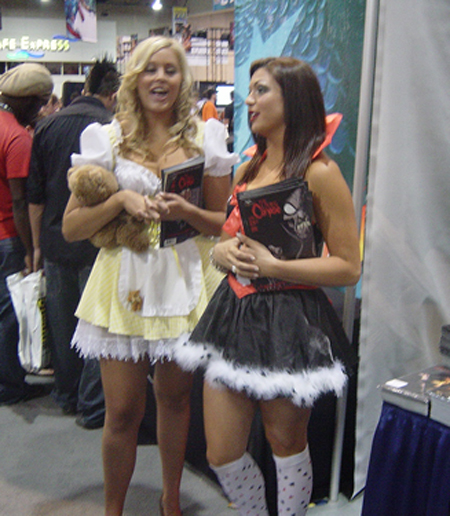 Oh, these poor girls, lost in the Deep Dark Geek Woods...
Gallery 7 - Women of Comic-Con, Part 1