The Women of Comic-Con 2007
For some, it's about the Cosplay, and we run some of the best costumes we encounter on the floor. But we also get what we know some of our readers want to see -- superheroines come to life. So here we go...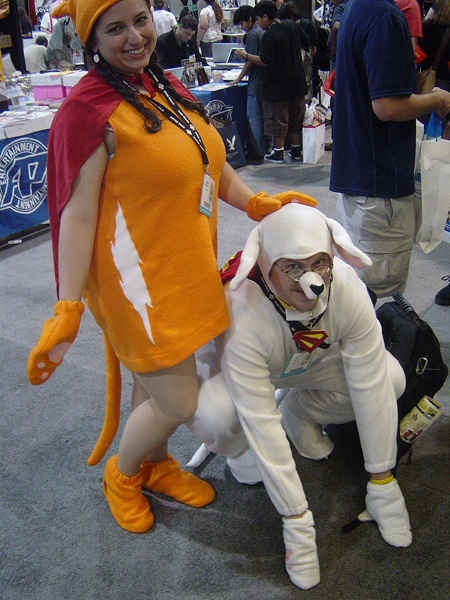 You, sir, shame us. But yes, if you're on this page, you're a dog and you know it.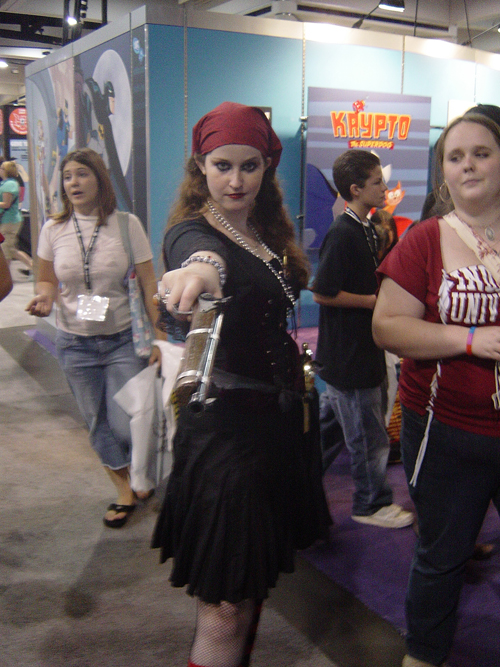 You know, we just liked the way she stared us down.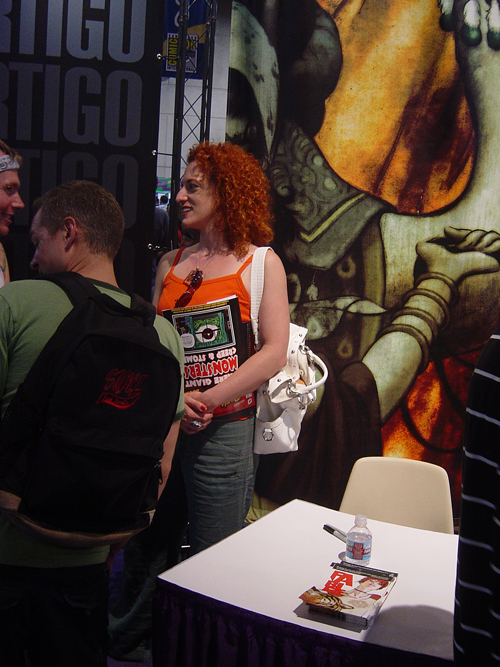 Scary Godmother creator Jill Thompson hanging out at the DC booth...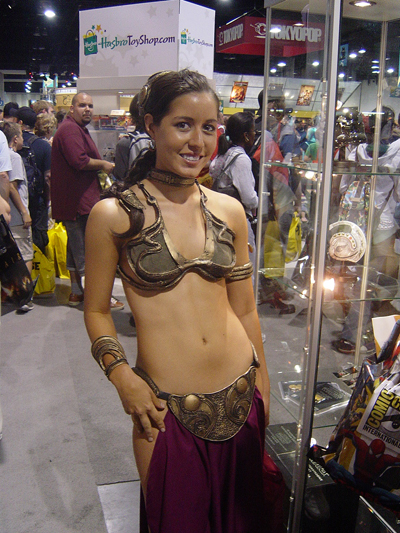 The best of the requisite Slave Girl Leias...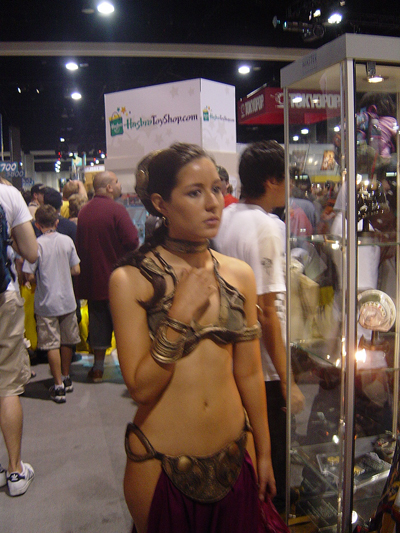 ...in a pensive mood...