Comic-Con 2007: Day Two (Friday)
Photos From The Floor
Photographs from Derek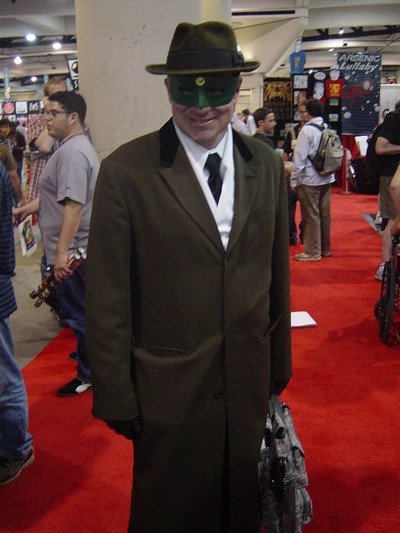 Seth Rogen going undercover...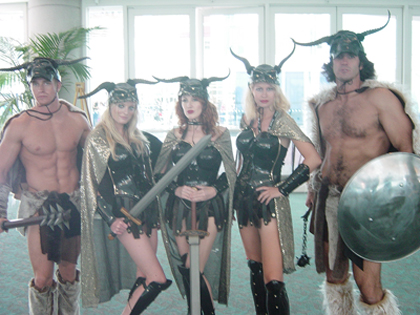 Promoting Pathfinder...
Peter Fernandez, the voice of Speed Racer in the '60s and yes, the new Spritle...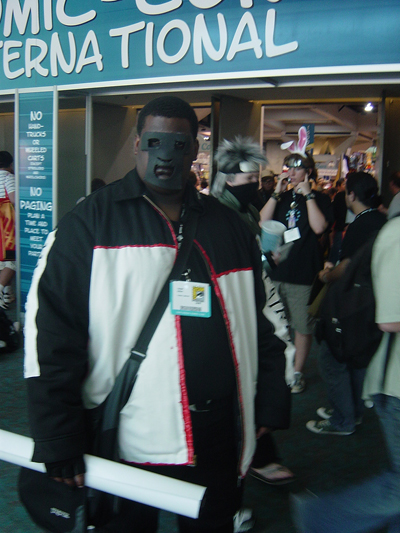 Yes, sir, I'll play fair, sir...not the face...please not the face...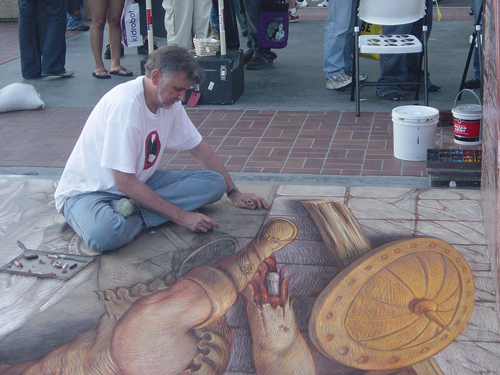 Outside on 5th Street, this gentleman drew an astounding display for Beowulf...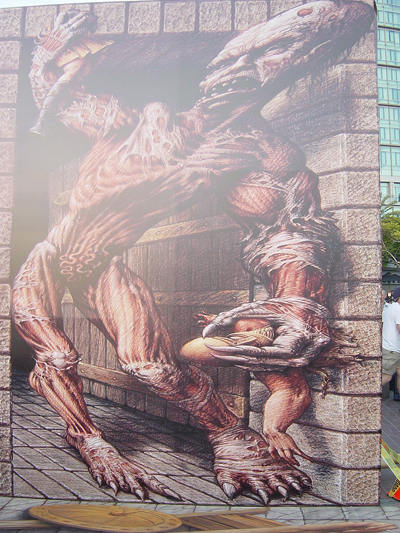 When viewed through a special lens, dang, this thing looked 3D!