Wondercon 2006: Saturday -- Inside!
Visual impressions of the day that Hollywood hit, and Masquerade means a lot of cosplay walking around...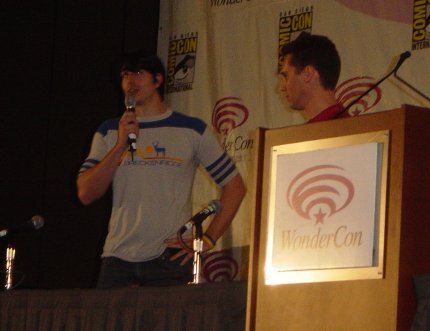 Brandon Routh makes his convention debut
while noted Star Trek fan Bryan Singer does his best Christopher Pike impression.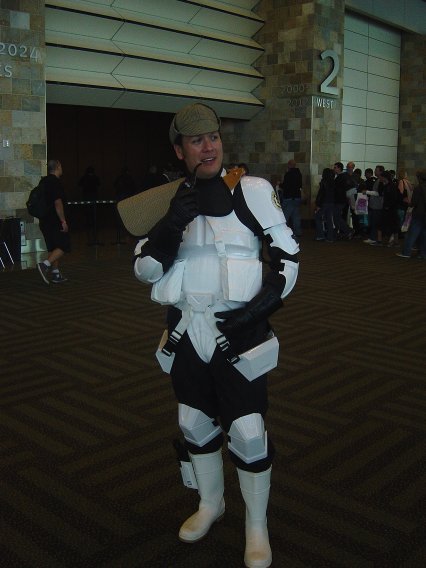 Elementary, my dear WTS-1, we had a two meter wide flaw in the design...
(someone also came dressed as a Stormtrooper Hercule Poirot)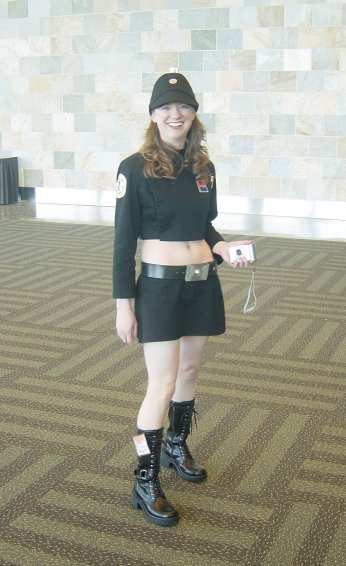 Death Star recruitment increased after the new uniforms.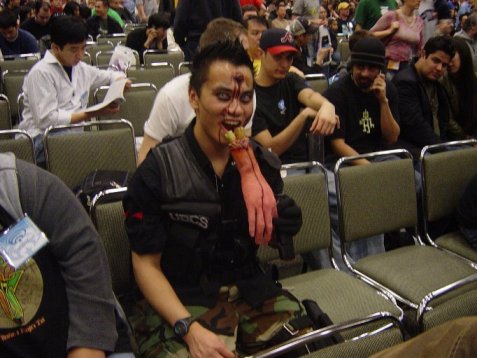 Things ran so late today, hungry fans had to eat themselves...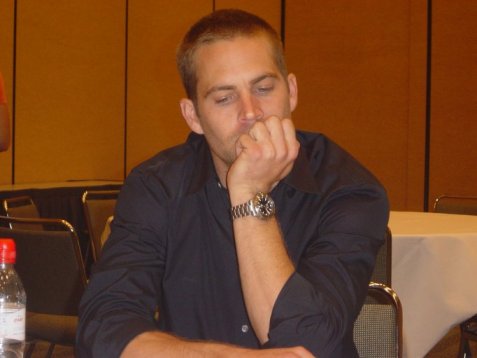 Paul Walker contemplates Booster Gold's role One Year Later...
Why we love conventions...attractive girls that might be dangerously crazy...