Wondercon 2006: Friday on the Floor, page 2
We know, we know: MORE, MORE, MORE...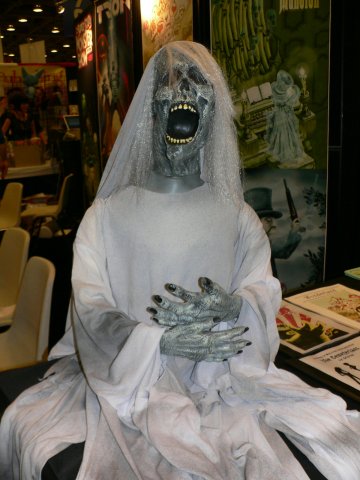 Okay, so Slave Labor Graphics didn't quite get the concept of the Booth Babe...
But they do get The Haunted Mansion...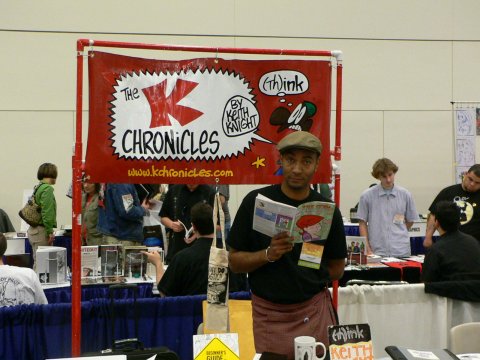 Because we don't consider any convention complete without plugging Keith Knight...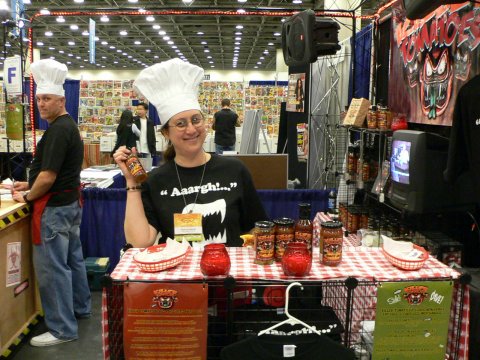 The Killer Tomatoes people have finally stopped trying to sell us homicidal fruits
and have moved into the kitchen with a line of killer tomato sauces...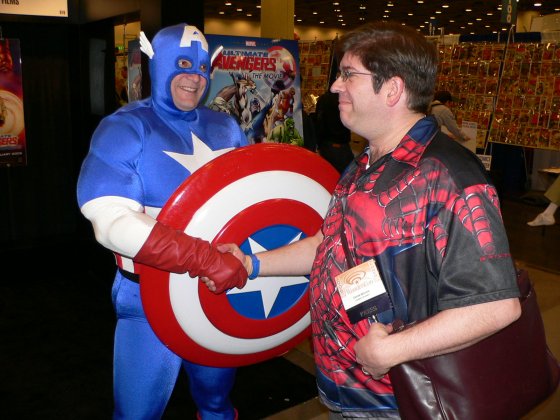 We know you wondered, but at last there's proof that
Captain America and Fanboy Planet Editor Derek McCaw are NOT the same person.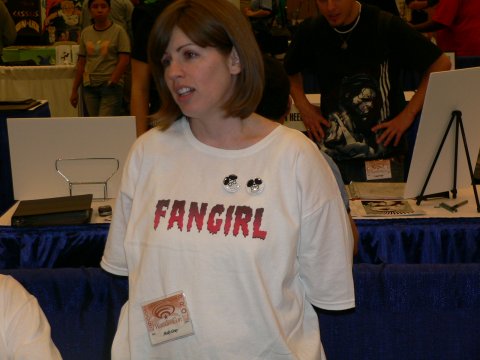 Proof they exist. And they have t-shirts.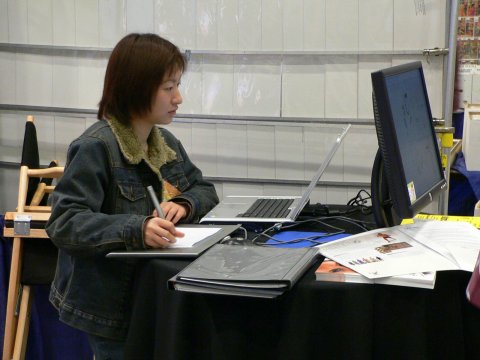 Up and coming manga artist Lincy Chan demonstrates the Manga Studio software from e Frontier...
but more about that later...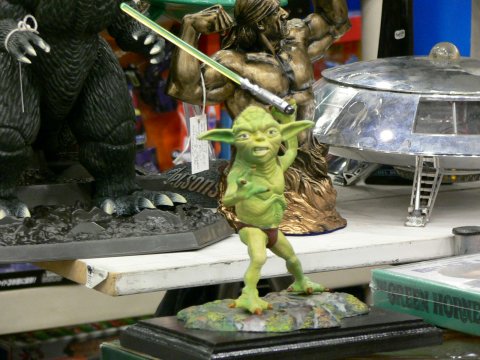 Where to begin with how wrong this is...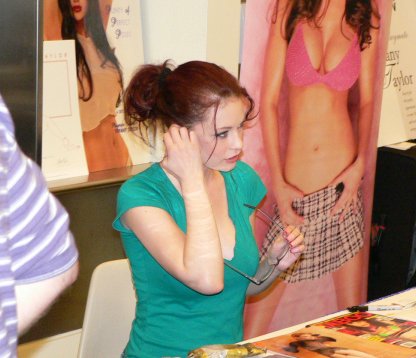 We're not actually sure who she is...
but she's purty and she's signing autographs so...
(sharp-eyed readers have identified her as Justine Joli)