Comic-Con 2006: Women of Comic-Con 2
Wednesday, Thursday, Friday 1, Friday 2, Saturday, Women of Comic-Con 1
We thought we were done. Then a reader sent these pictures in and, well, we felt they had to run. So thank Jonathan Presby for these extra pictures, and thank us for making them clickable to larger versions if you are so moved. We won't even track it.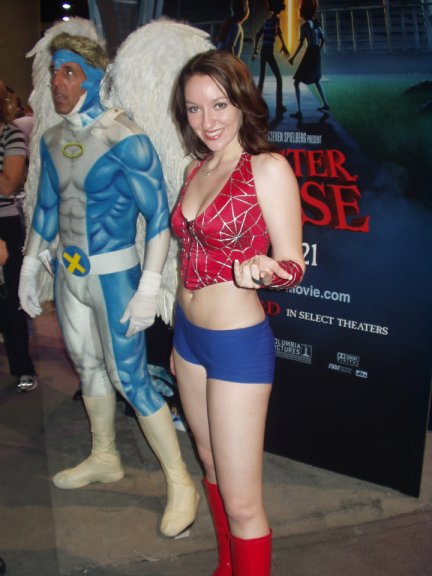 Afterwards, he was no angel...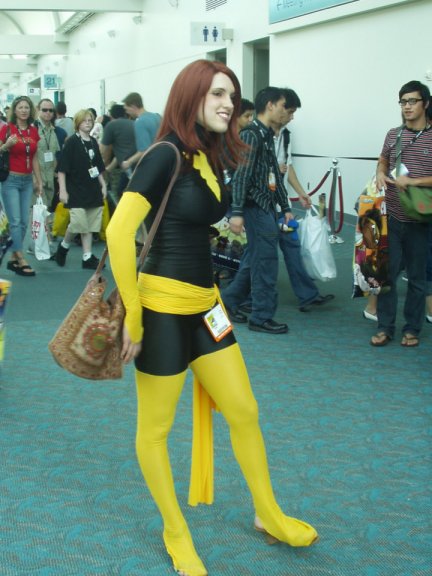 Killing two billion asparagus people? Forgivable. Totally forgivable.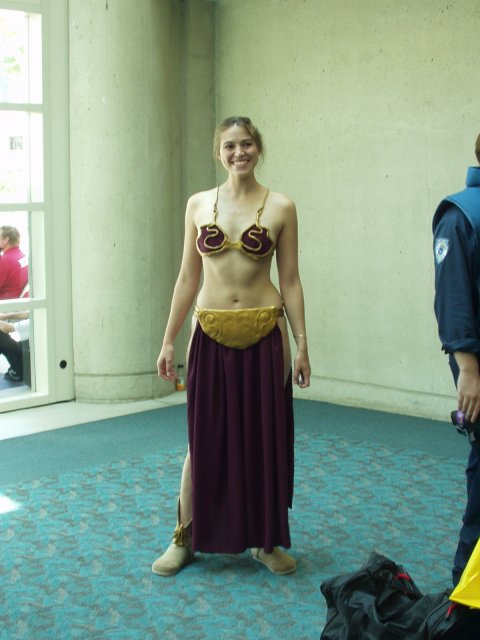 One of two very successful Slave Girl Leia costumes we saw.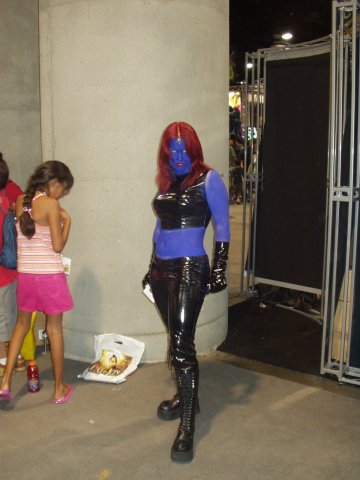 Frighteningly like a Greg Horn cover come to life.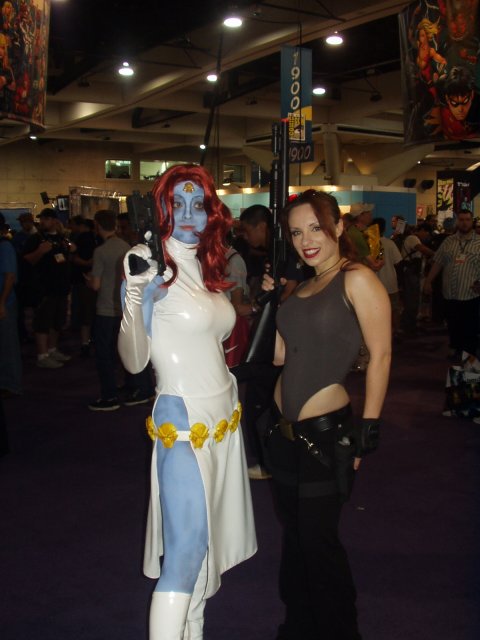 A little more traditional.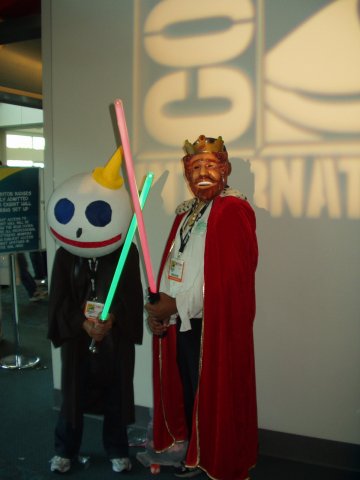 I saw them without the masks. One was a girl.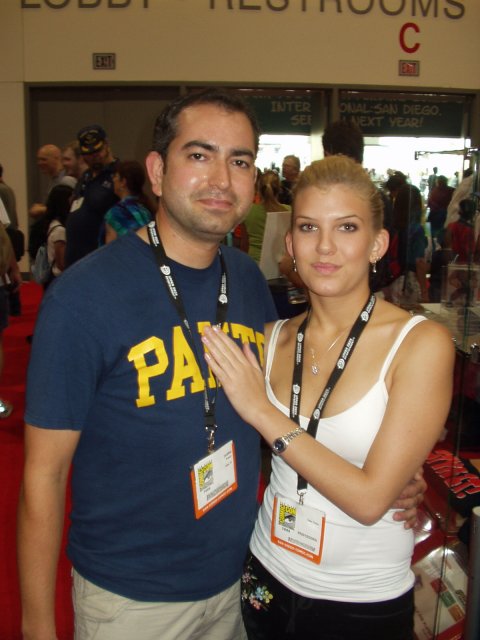 Our guest photographer and Catie Fisher, the actress who plays Dorothy in, um, Dorothy.