Comic-Con 2006: Friday, Gallery 2
Wednesday, Thursday, Friday 1
Michael Goodson and Derek McCaw wandering about with their cameras...bonus points if you can guess who took what...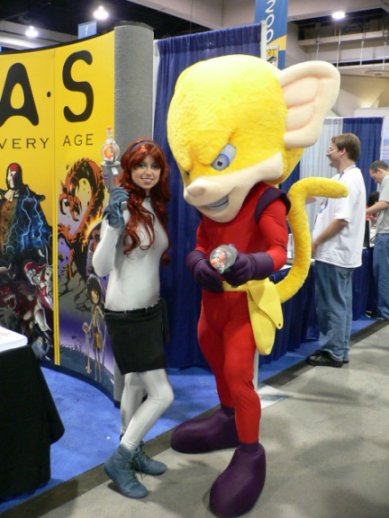 We're not sure, but we're willing to offer cheese...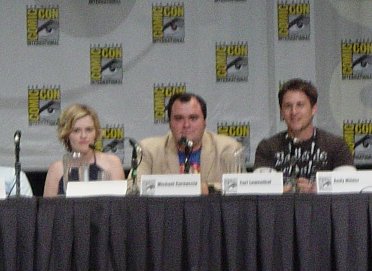 Some of the cast of the upcoming Legion of Super-Heroes...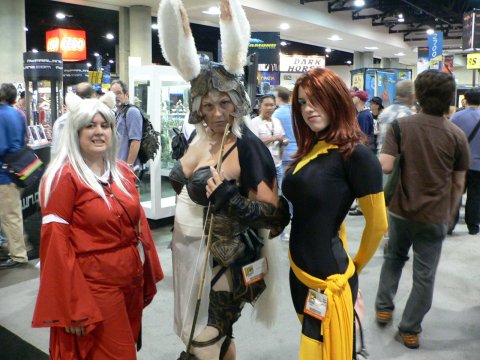 I think we've all been there...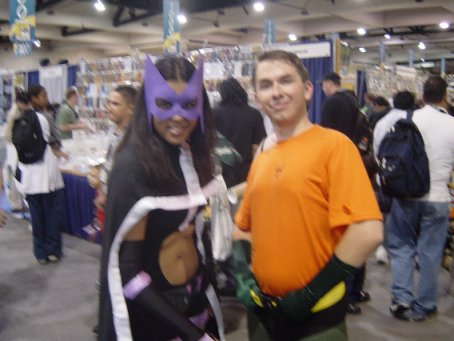 I can't quite put my finger on what's missing with the Aquaman suit...besides long sleeves.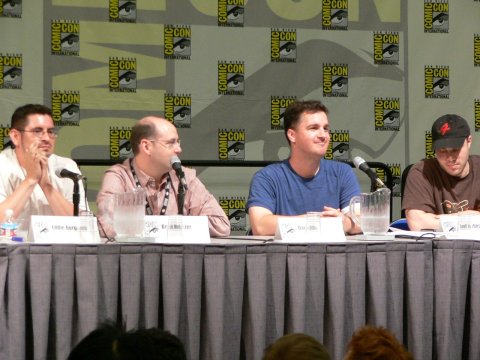 The JLA/JSA panel that cracked the internet in half!
(l to r) Eddie Berganza, Brad Meltzer, Steve Wacker and Geoff Johns.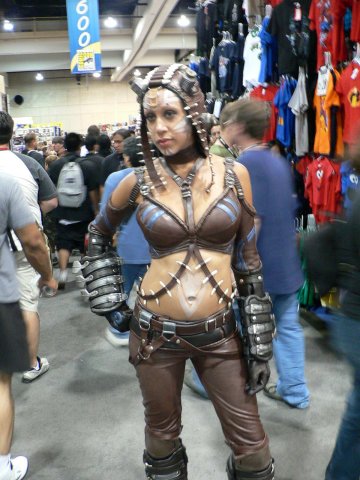 Shall we do a prickly personality joke?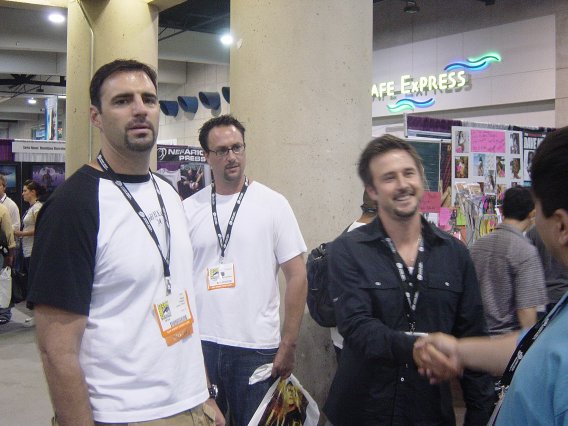 Yes, David Arquette is blurry in person, too...