Star Wars Celebration IV --
Gallery 4: All Slave Girl Leias, All The Time!
You know, I'm pretty sure Mish'al sent us an article, too, but who cares when we have ...THESE!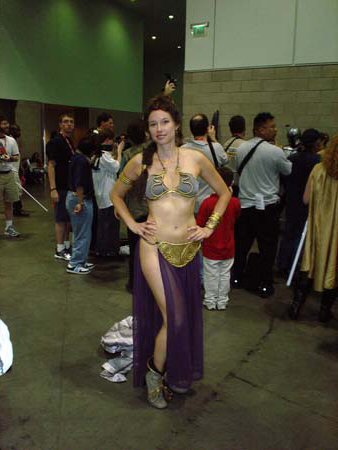 Let me know when you get tired of this.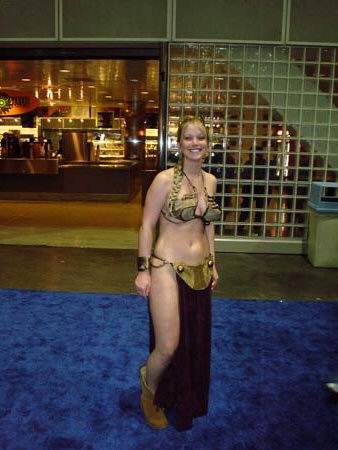 Do blonde Leias have more fun?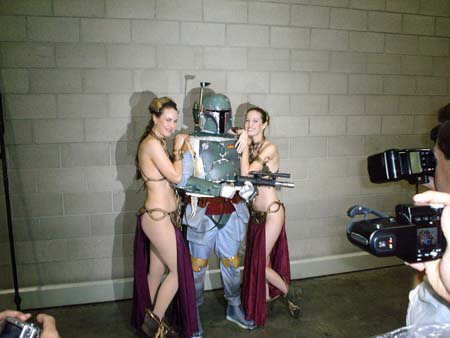 Why, yes, that is a blaster in my pocket...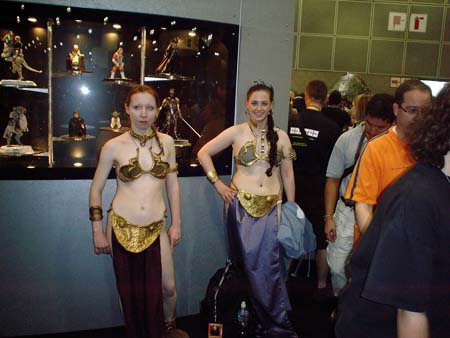 Those are amazing statues from Gentle Giant.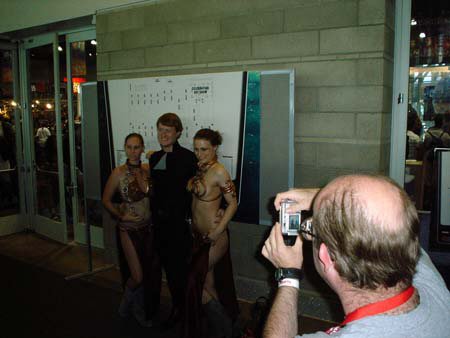 What could be worse than Luke macking on Leia?
Luke macking on TWIN Leias...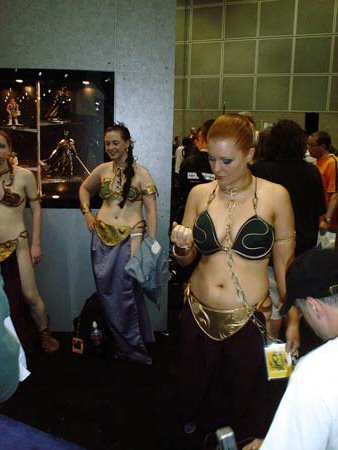 Seriously, whenever you're tired of this...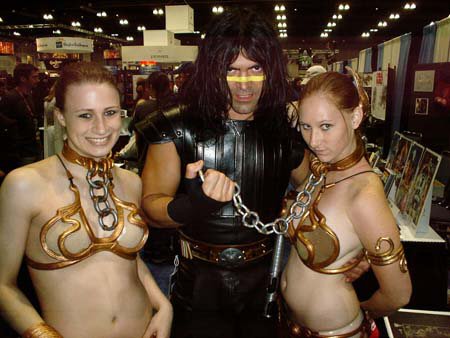 Still gratuitous, but hey, that guy's from the Dark Horse comics...
You won't believe the deals you'd get when you dress like that...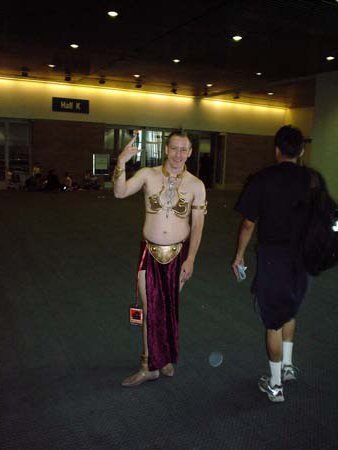 ...and now it's time to just put a lightsaber up to our eyes
and flick it on...