Star Wars Celebration IV --
Gallery 3
We're going to focus this gallery on the Bobasexuals -- those that absolutely, absolutely gotsta get them some of that Mandalorian armor, plus a few that either don't get it or just really, really scared Meesh.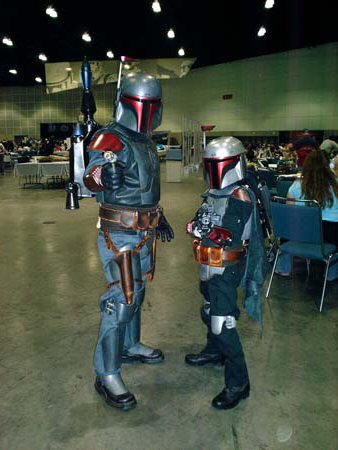 The family that geeks together,
keeps together.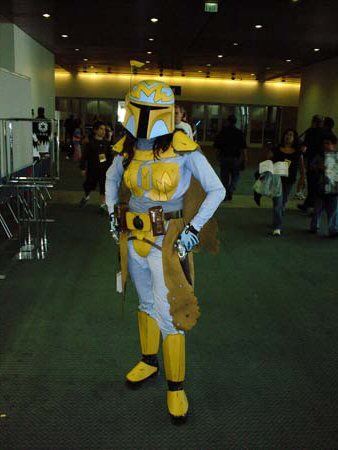 Yeah, I'd like to get my hands on that ...armor.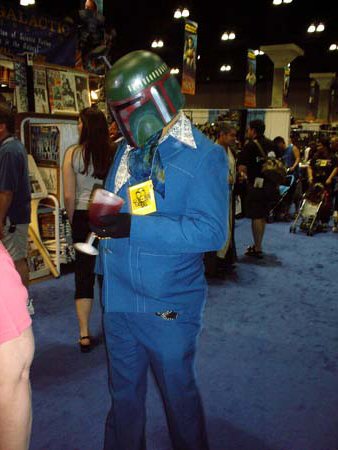 It's hard out here for a Fett.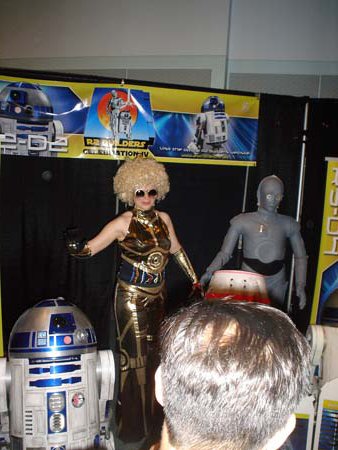 Mr. Daniels, it's time for your medication...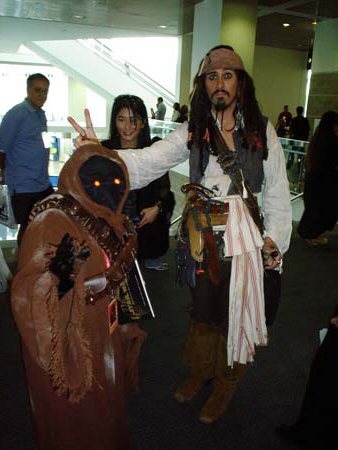 Dude, where's my franchise?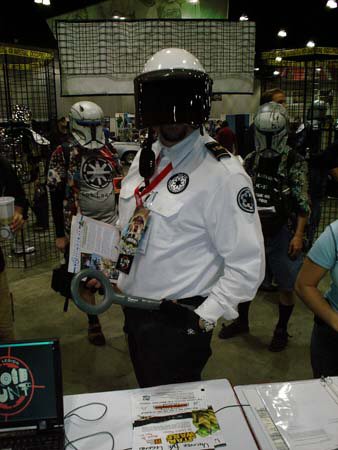 Did this guy put too much effort into it or not nearly enough?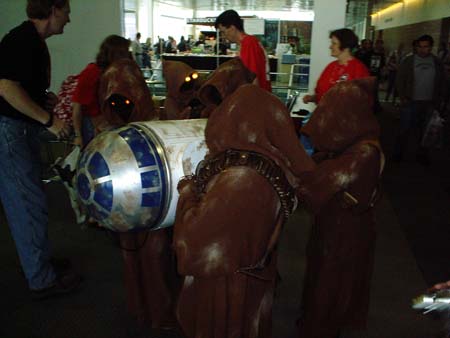 No convention doors will keep out THESE Jawas...