WonderCon 2015:
Still Some More Cosplay! (Gallery 4)
Once again, a tribute to imagination, creativity, and sewing skills I don't have...
Pictures taken by Steph Rodriguez...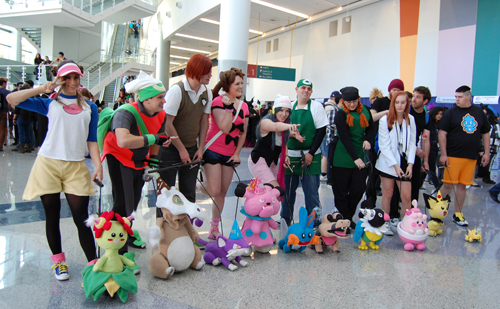 This takes another level of skill... cosplay AND puppeteering.
Not to mention catching 'em all... .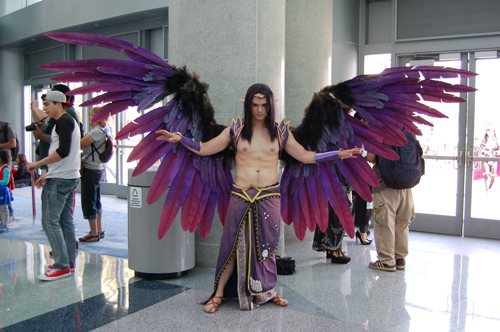 Do you ever wonder if maybe, just maybe, this isn't a costume?.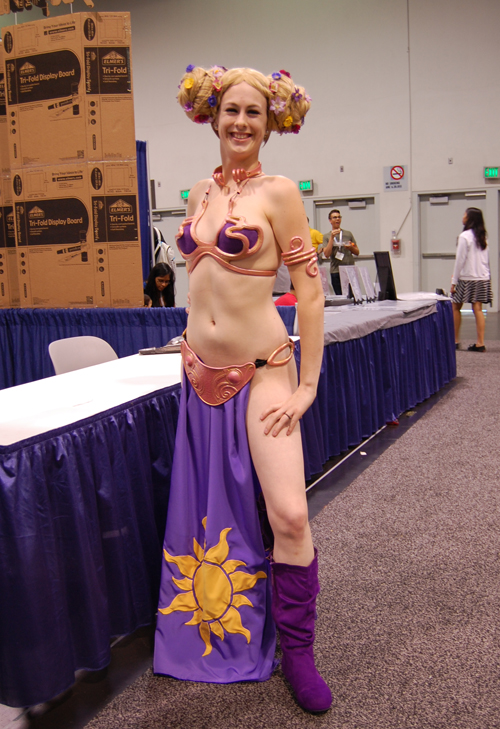 Certainly Jabba regrets getting tangled...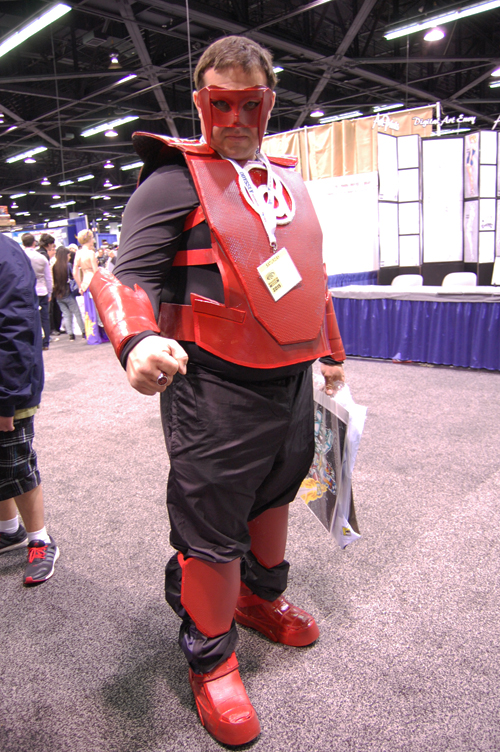 Rage, rage, against the dying of the light...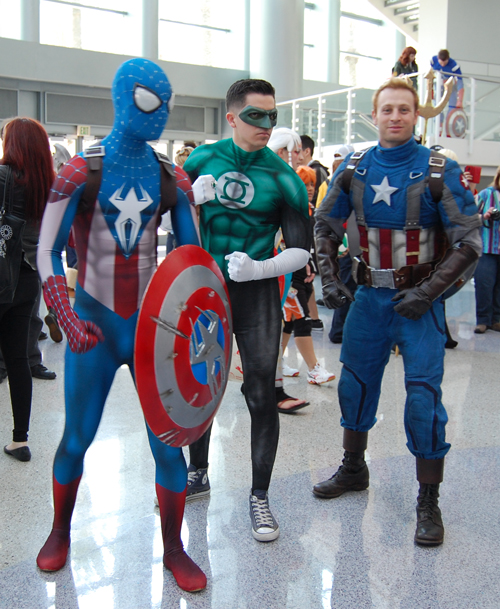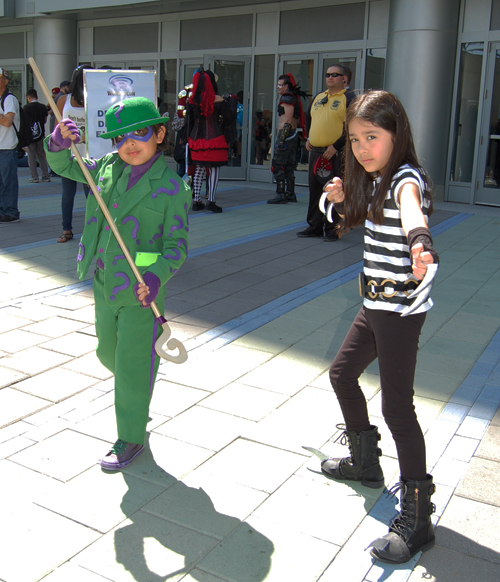 Riddle me this... how can she be both Wolverine's sister AND his daughter?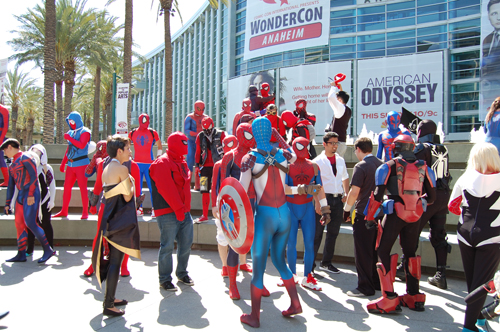 The Anaheim Spiderverse...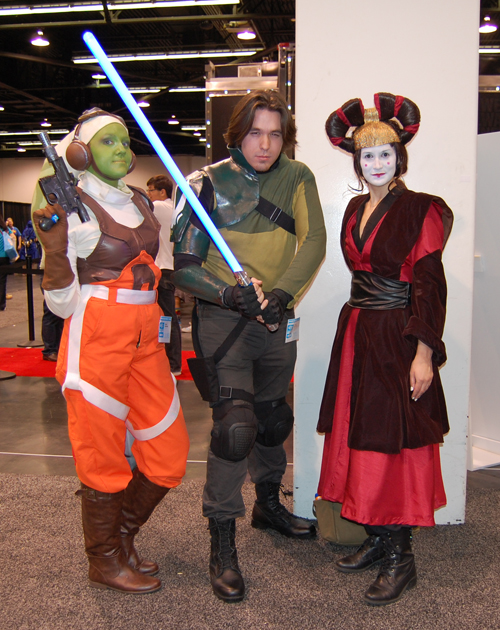 They showed up two weeks early...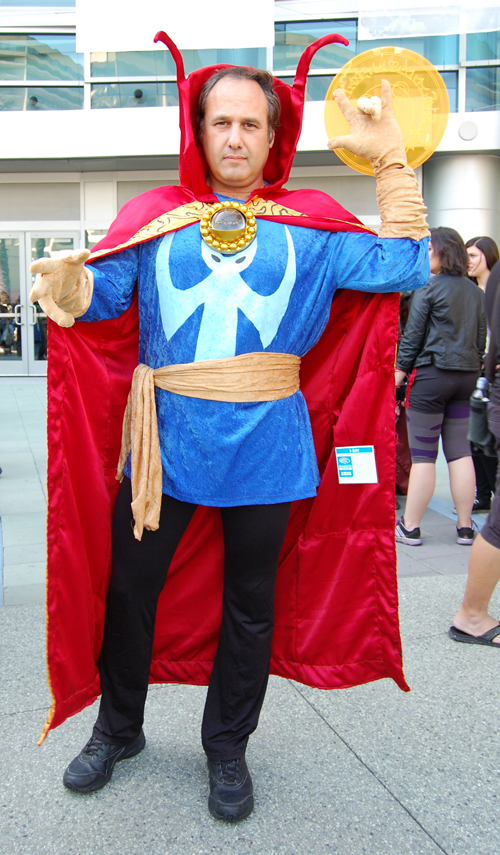 Beautiful detail, but... no vaguely sleazy moustache?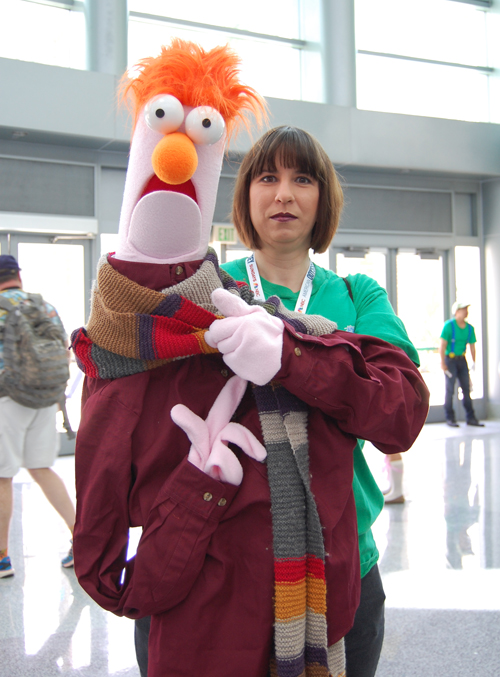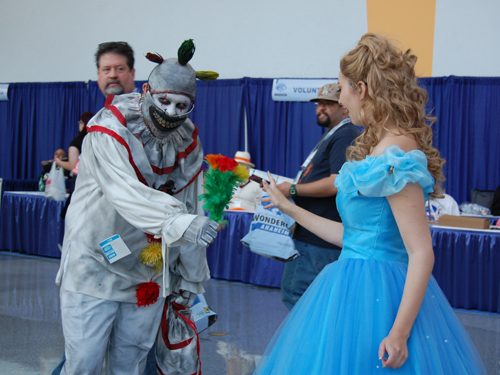 Don't leave the slipper! DON'T LEAVE THE SLIPPER!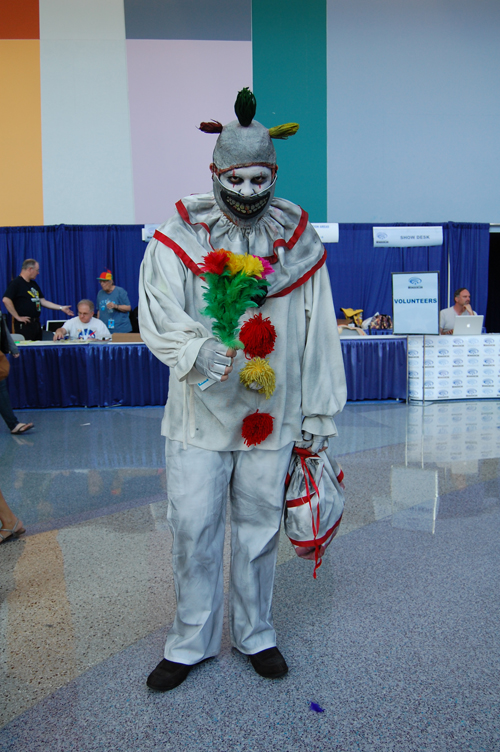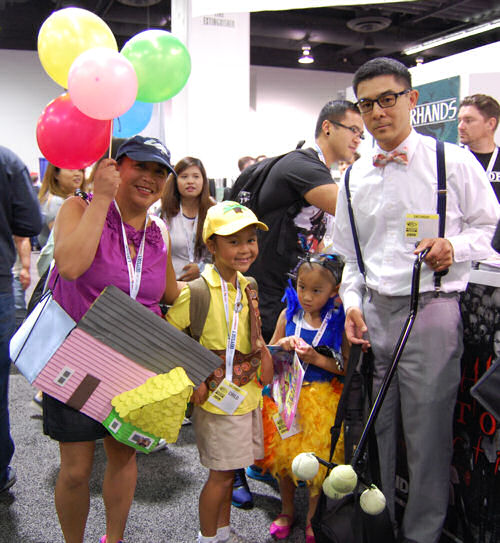 I love a family cosplaying together....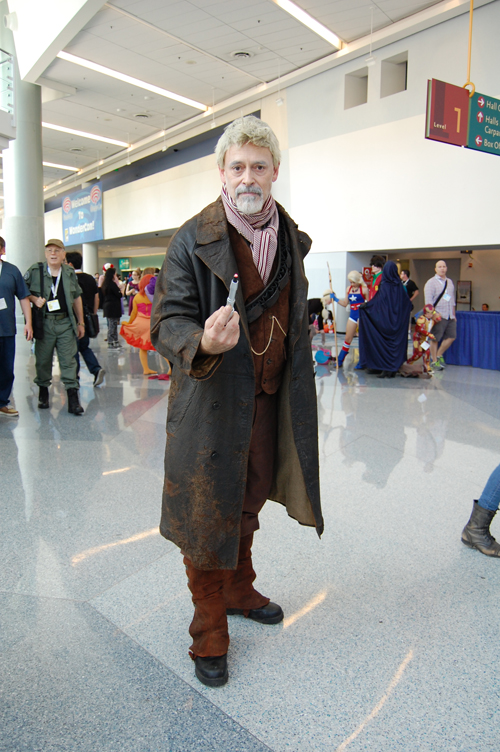 What are you going to do? Assemble a cabinet at them?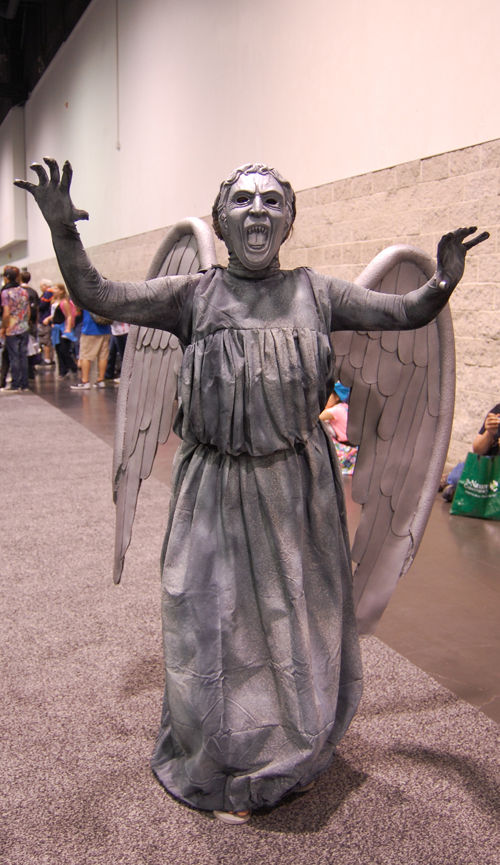 I had one of these on my Christmas tree....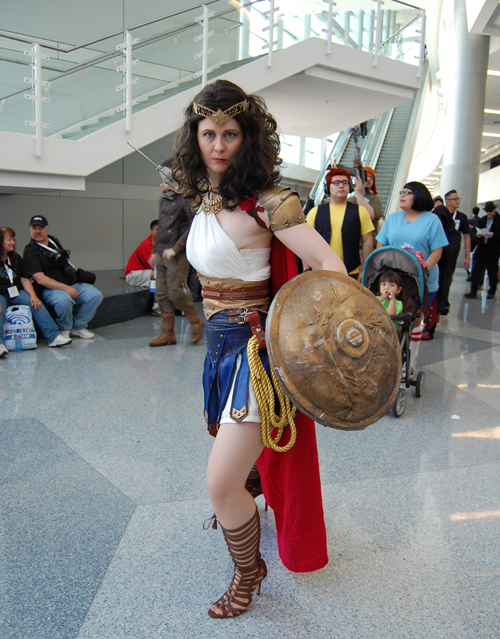 Infinite variety of Wonder Woman costumes, and Warner comes up with the version we like the least....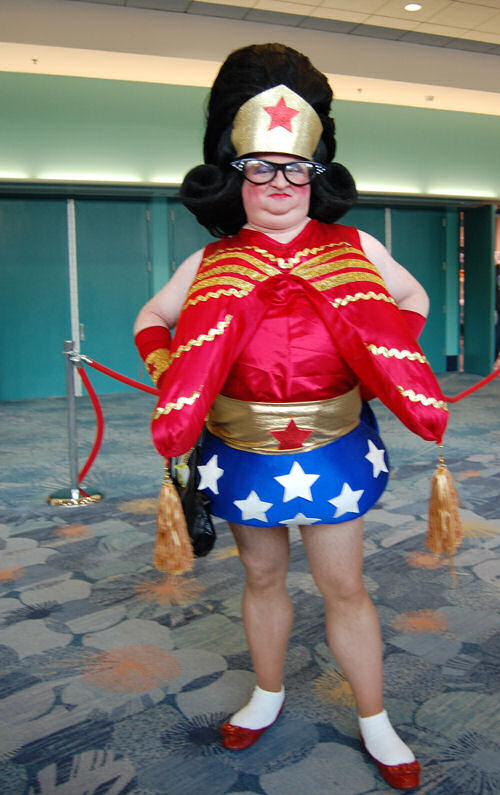 Okay, maybe we like this one the least...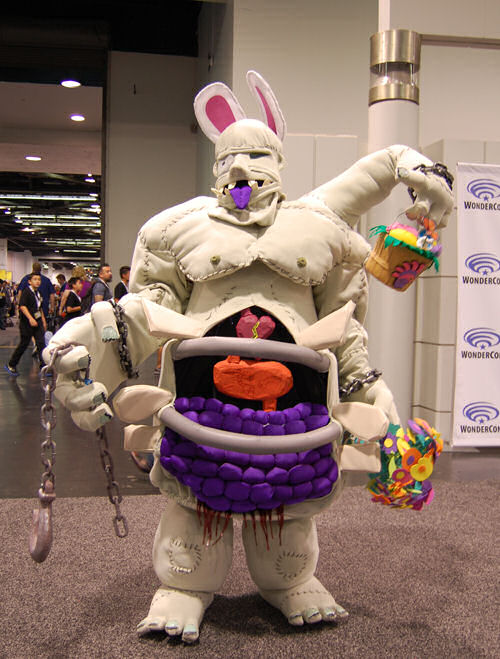 Yes, WonderCon always happens on Easter....