WonderCon 2015:
Jokers to the Left of Me (Gallery 3)
As we look over a sea of cosplayers, it's clear that the Bat-Family has a tremendous hold on people's imaginations. Which kind of makes sense, as even within "canon," there are so many variations on any given character.
The Harley Quinn and Joker mash-ups, however, get especially creative and interesting. Whether paired together or with another of Batman's enemies, every new one seems like a fresh take.
And admittedly, a lot of the Jokers really get into character. It's a little creepy.
Pictures taken by Steph Rodriguez...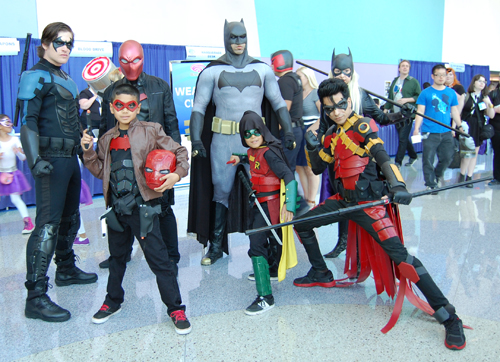 One big happy dysfunctional family...nice that Stephanie Brown is included.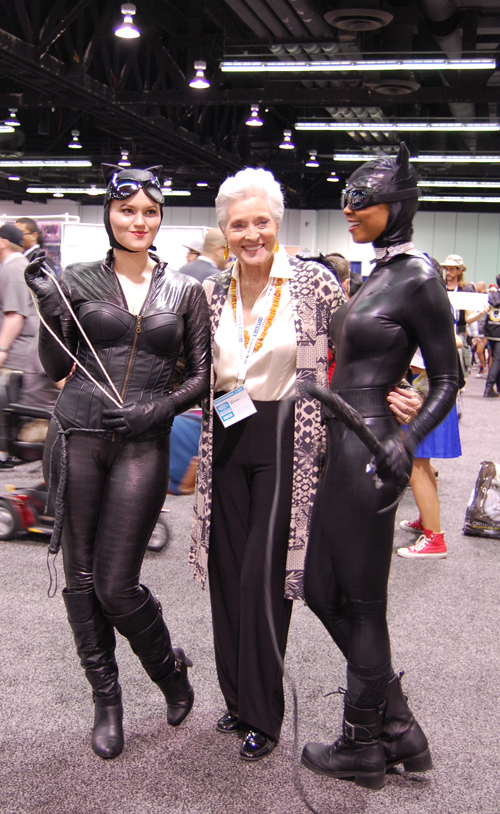 This kind of has to win best moment of WonderCon.
Batman the Movie's Catwoman Lee Meriwether advises the next generation of feline fatales.
Nightwing Red and Nightwing Blue...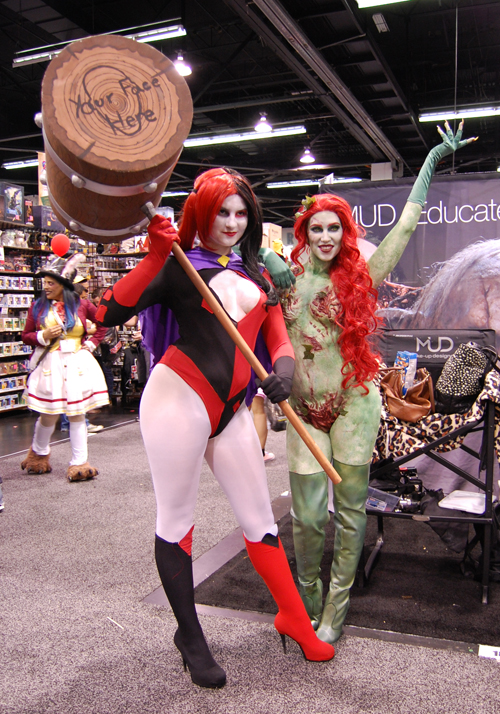 Let the parade of Harley Quinns begin... of course with Poison Ivy...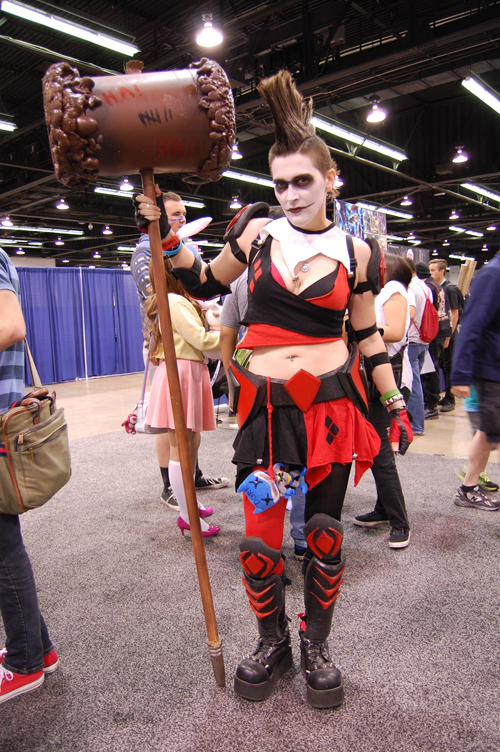 Noticing there's a lot of variation in the mallets, too.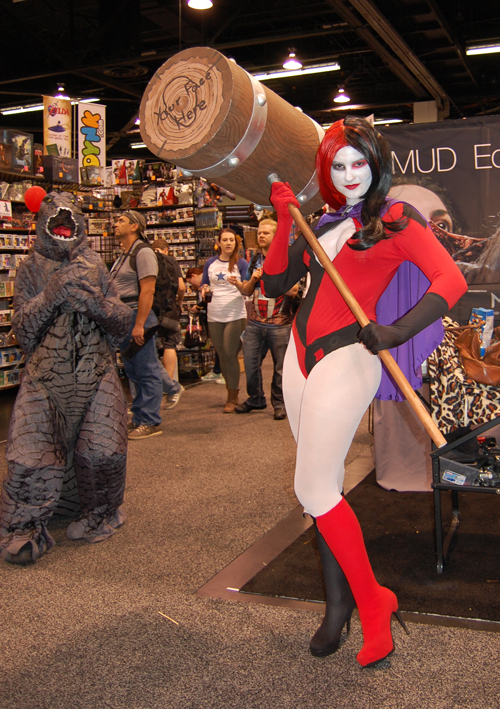 Notice the lovestruck Godzilla... and who can blame him?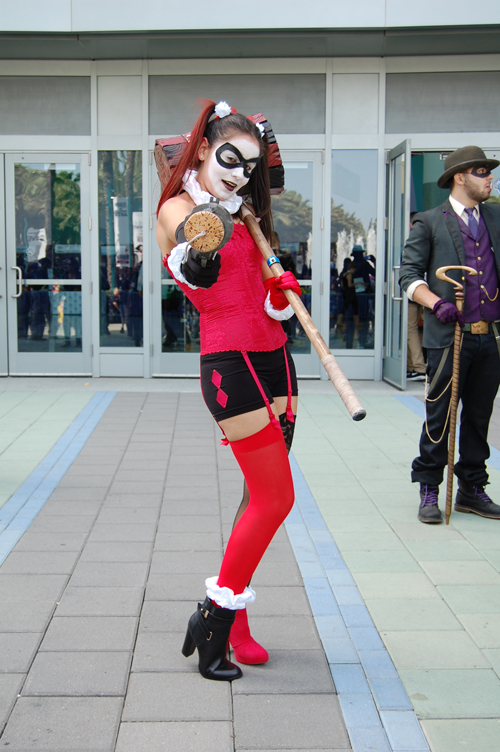 Aiming her popgun straight at your heart...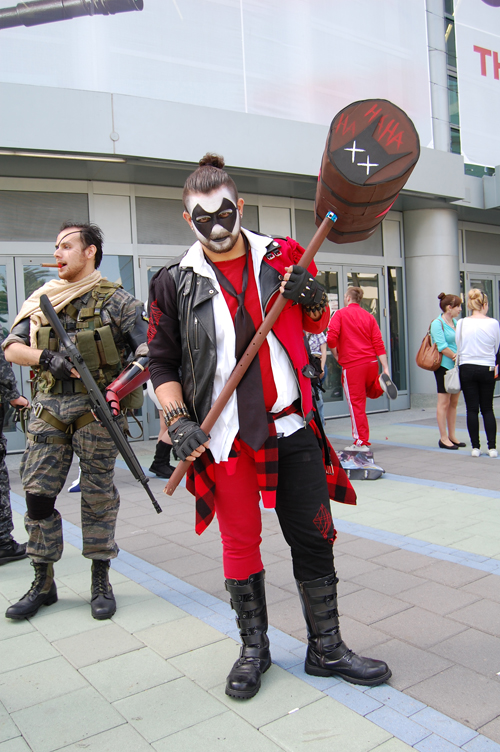 I had an Uncle Harley. He didn't look like this.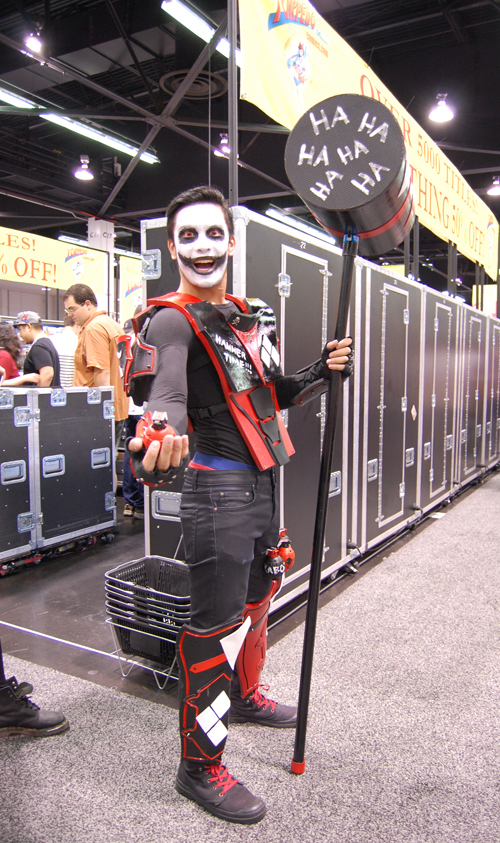 Torpedo Comics' deals make him happy...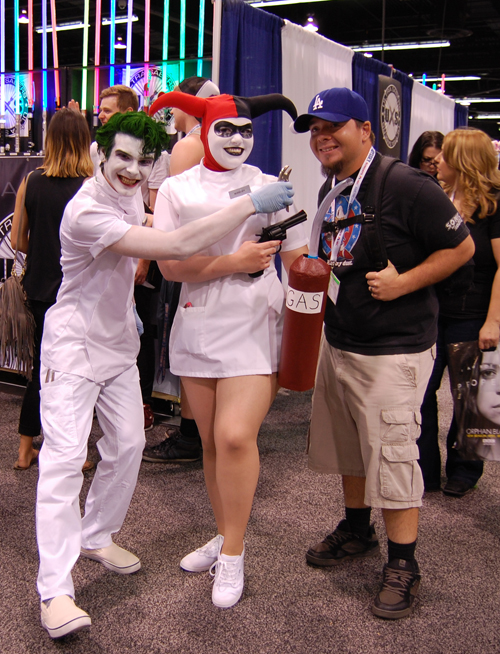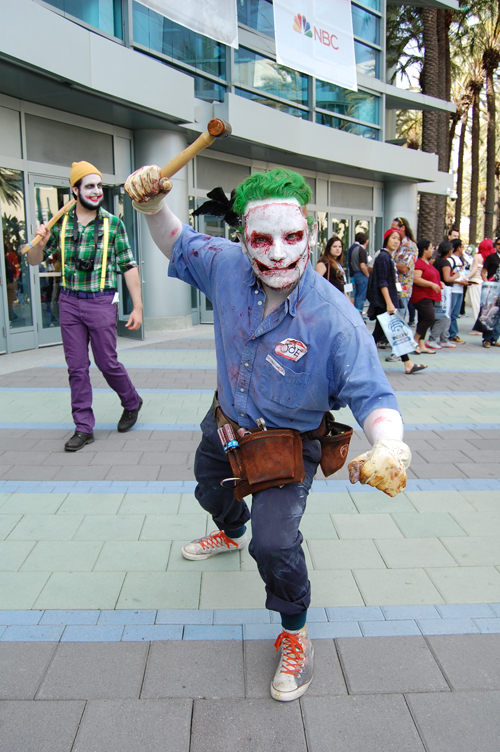 Oooooh... we're about to have a face off!.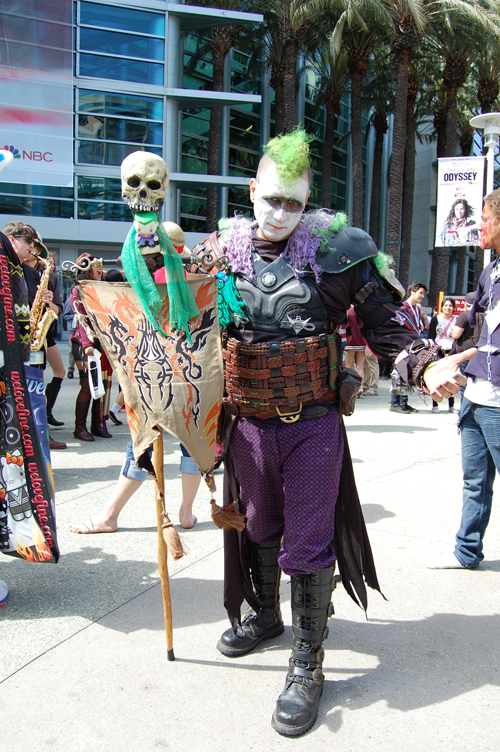 Who is the master of Jokertown?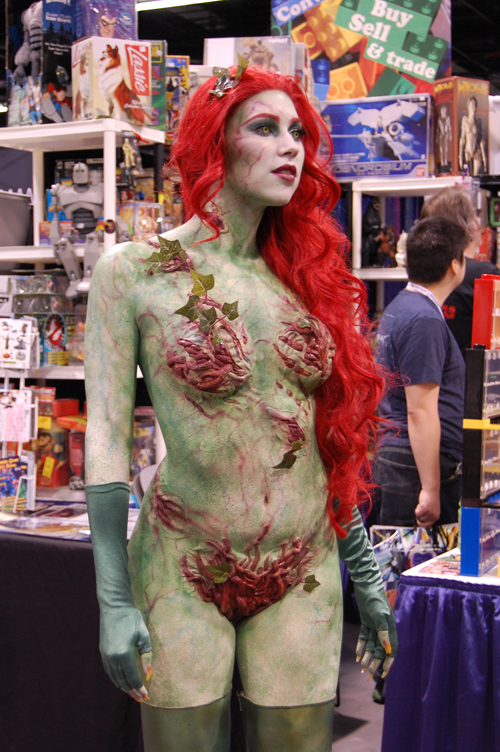 You're going to need an ocean of calamine lotion..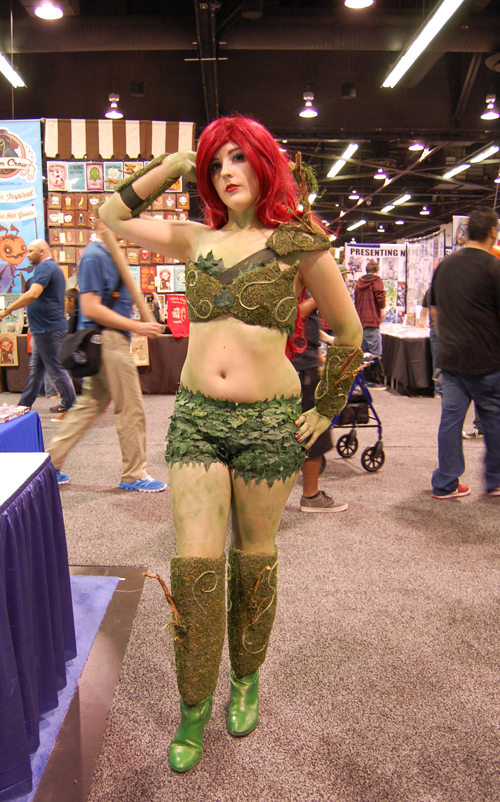 Ivy is another that inspires a lot of cosplay...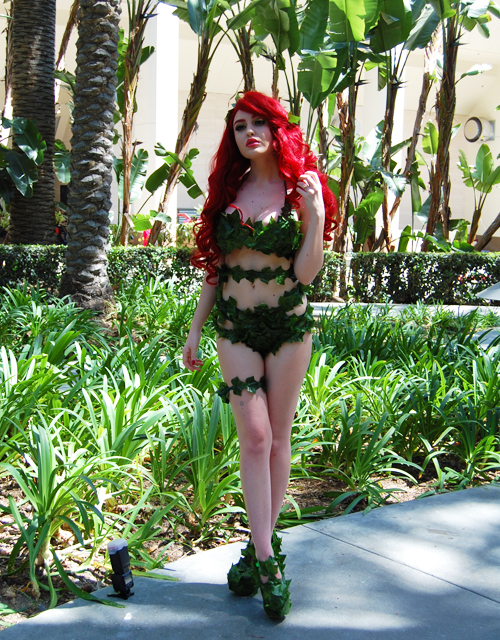 She just came out of the greenery..