Episode 4: Doc Unknown and Till Dawn Tabletop Game
March 29th, 2014
Fanboy on Kickstarter, we're back!
As we continue our Fanboy on Kickstarter articles, I renew my goal to clue you into some of the prime Kickstarter Fanboy opportunities. I scour Kickstarter for projects that will appeal to the Fanverse in the area of comics, games, media and gadgets. For more information, check out the last column!
This week, I continue to highlight Kickstarter projects in the areas of Comics and Games. Both will fund within the next few weeks on April 8th and 13th, so you have time to review and decide for yourself if these are too good to be missed!
So let's take a look.
Doc Unknown: Winter of the Damned and Others
There's absolutely nothing wrong with a pulpy WWII adventure that reeks of Doc Savage, The Phantom Stranger, The Spirit, and a dash of Rocketeer. Add cool art, crazy villains, and tons of atmosphere and I'm in. Let's check out the stats:
| | | |
| --- | --- | --- |
| Name | | Doc Unknown: Winter of the Damned and Others |
| Summary | | Graphic novel collections of the comic, pdf or paper, and a cool t-shirt or two. |
| Sweet Spot Donor Level | | $30 - BOTH VOLUMES OF DOC UNKNOWN REWARD--This one is for newcomers. You will receive print copies of both Doc Unknown Volume One and Volume Two. |
| Funding Status | | They're healthily funded over their goal! Funding ends on April 8th. |
| Background | | Fabian Rangel Jr writes and Ryan Cody draws. They've got a good history of delivering their Kickstarter projects on time and their product looks great. |
| Links | | Kickstarter page https://www.kickstarter.com/projects/2005492660/doc-unknown-winter-of-the-damned-and-others-graphi |
The short and sweet
They say "DOC UNKNOWN is a pulpy, supernatural action/adventure series about a man chosen by fate to battle the forces of evil during World War II. It's for fans of Batman: The Animated Series, Hellboy, and Planetary." And yeah, that's pretty much the impression I got!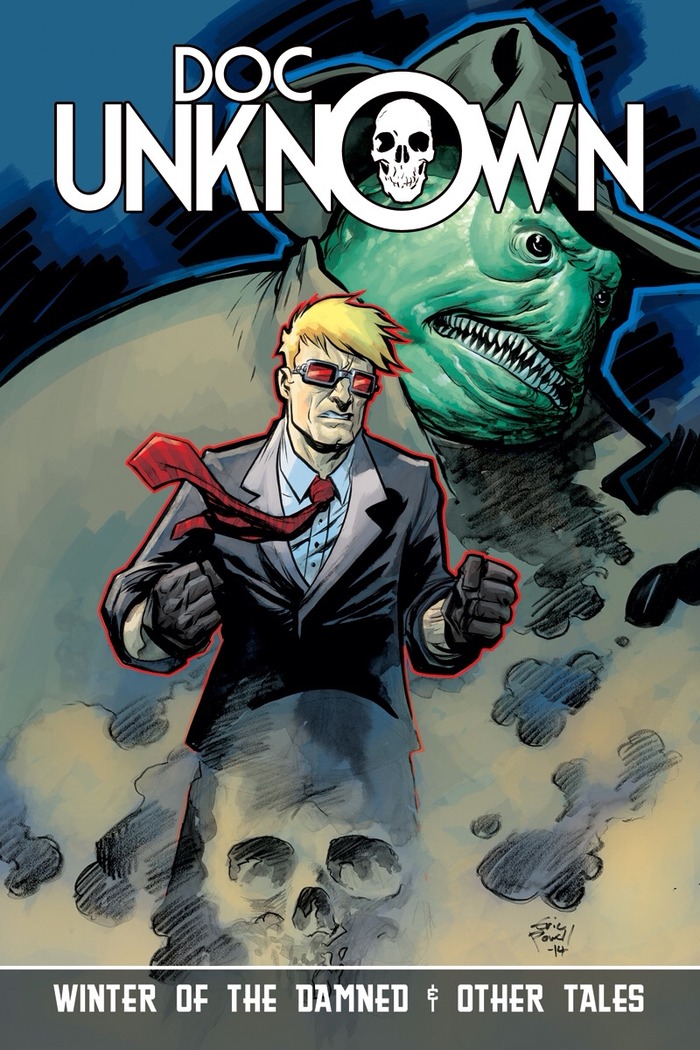 Basically this is a Kickstarter for Volume 2 of the series, but Volume 1 is available as well at several levels of funding. I chose the $30 level for this reason, but if you have Volume 1 already there are plenty of options that you can choose.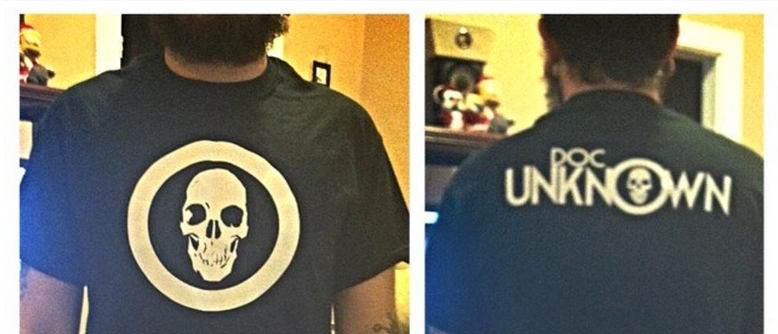 And I have to say, that double-sided logo t-shirt makes us consider either a higher level of funding, or funding at the $30 and $15 levels to secure one of these for ourselves. To be honest, I'm still trying to figure that out.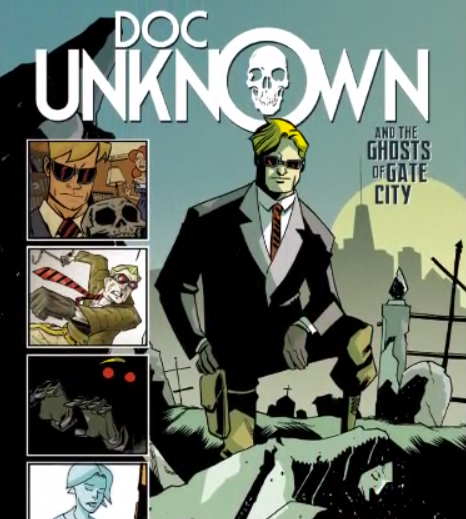 I say: Looks terrifically fun and their shipping record is right on. Each collected issue is a self-contained story, so eight stories in all, plus some extras. An Eric Powell cover, and it looks awesome. They're already well over their funding goal so the health of their production is secure. With a short time to delivery, sometime in July, this is an easy recommendation.
Till Dawn Tabletop Game
OK, the game box is a coffin. The coffin is a timekeeping mechanism. The game is about vampires at war. And oh yeah, if you get the Kickstarter version, it's a custom limited edition red and gold wooden coffin.
So let's look over the stats for Till Dawn:
Name

Till Dawn Tabletop Game

Summary

Beautifully packaged vampire card game. Short enough to get a few games in over the course of an evening, playing 4-8 in the standard box. Vampires hunt, feed and return to the coffin in time, or do they?

Sweet Spot Donor Level

$24 - I'm in for the LEVEL 1: THE GAME! That's the game and all applicable stretch goals including the Kickstarter version of the coffin box.
Worth noting that higher levels include some exclusive items and an additional 4 player package that lets you play up to 12 players.

Funding Status

Their goal of $8000 has been long passed, their closing on completing the third of their four stretch goals. This is a very healthy project.

Background

Jason Maxwell is 8th Summit, and previously created the Kickstarter for Agents of SMERSH which was nominated for both a Dice Tower Award and a Golden Geek Award. I pledged for Agents of SMERSH and it was an amazingly produced game. I also funded his zombie game Run Fight or Die, so you might get the idea I'm a fan.

Links

Kickstarter page https://www.kickstarter.com/projects/1545517208/till-dawn-vampire-themed-card-game

The Short and Sweet
Why go for this? I love small portable games with big themes, and this looks pretty good. Vampires, werewolves, and cool components add up to great potential.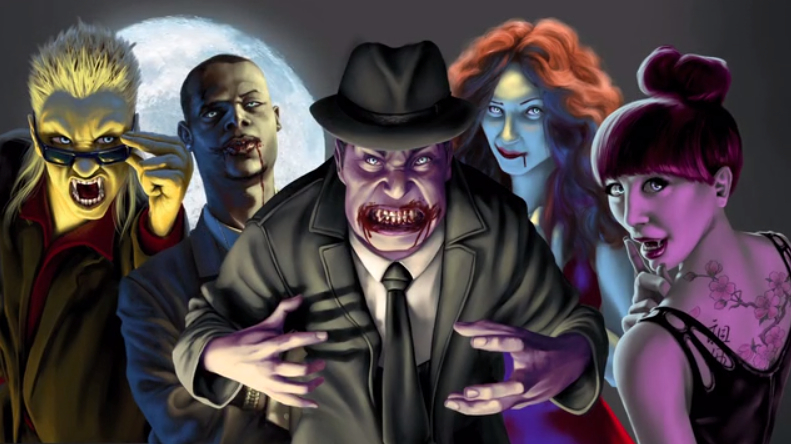 But as they put it...
Till Dawn, a 20–30-minute game for 4-8 vampires (or 12, with the expansion), takes place over the course of three nights during which time all self respecting vampires leave their coffins to hunt. A deck of hunt cards is passed from vampire to vampire, each taking one card, reading it aloud, then passing the rest on. If a feeding card is drawn, all vampires gain blood tokens — but the deck is also loaded with events, vampire slayers, a vicious werewolf, invitations from the elders, and the creeping threat of sunrise. Feeling lucky? At any time during a hunt, a vampire may return to his coffin to protect his precious blood tokens. Return to your coffin too early, though, and you may miss all the fun. Then again, centuries of hunting should have taught you the folly of pushing your luck too far...
Multiple character cards with different statistics let you switch things up between games.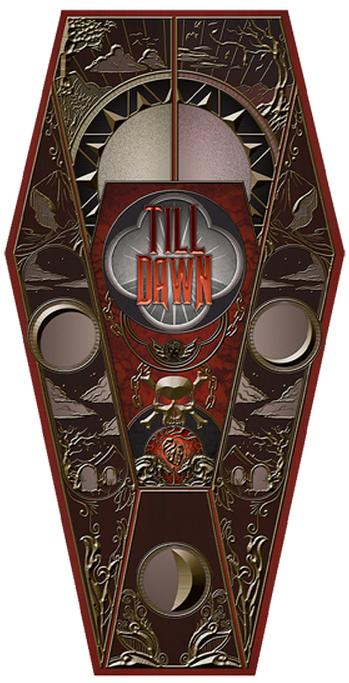 There's that cool box I mentioned.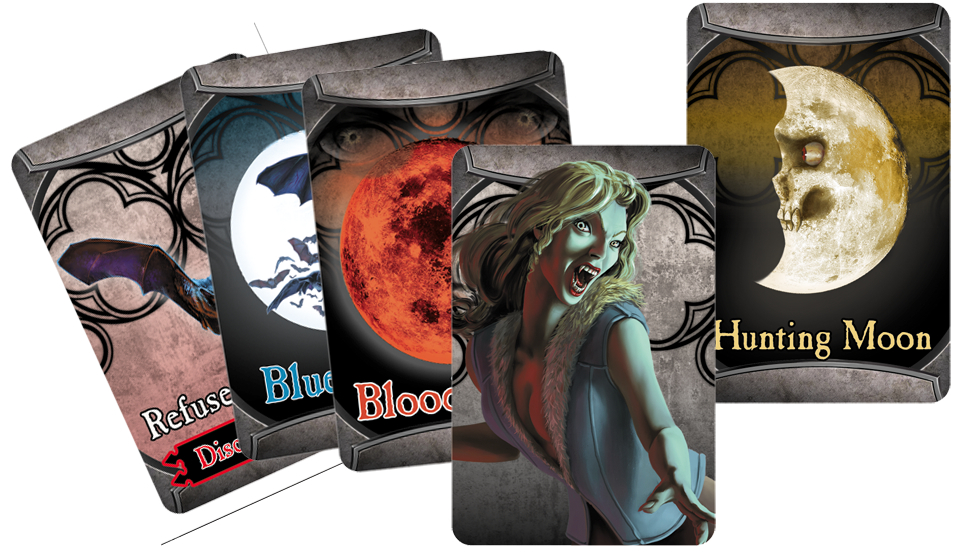 Card art looks pretty cool, and drips theme. I'm looking forward to getting this one to our table in, oh my how appropriate October of this year!
That's it for this week. Again, send me your feedback and your own Kickstarter picks via the Fanboy Planet Facebook page!
Note: For simplicity's sake, these articles typically refer to delivery conditions and pricing within the US. Most Kickstarter projects handle world-wide delivery, which you can review on the individual project pages.