Episode 3: The Walking Dead - The Prison and Small Town Witch
March 11th, 2014
Fanboy on Kickstarter, here we are again!
As we continue our Fanboy on Kickstarter articles, I renew my goal to clue you into some of the prime Kickstarter Fanboy opportunities. I scour Kickstarter for projects that will appeal to the Fanverse in the area of comics, games, media and gadgets. For more information, check out last week's column!
This week, we've got two very different new Kickstarter projects. Both will fund within the next few weeks on April 2nd and March 24th, prime opportunities for you to jump on board!
So let's take a look.
The Walking Dead - The Prison Board Game
By our count, The Walking Dead, The Prison - Board Game is the fourth exploration of the comic book in cardboard game form. All the previous games have captured a specific element of the comic and TV series, and this one looks to keep up the trend. Let's check out the stats:
| | | |
| --- | --- | --- |
| Name | | "The Walking Dead" The Prison - Board Game |
| Summary | | A stand alone board game that takes you into the prison where the band of surviving humans carved out a life for themselves... for a while. |
| Sweet Spot Donor Level | | $45 In The Camper EARLY BIRD SPECIAL! Includes a copy of "The Walking Dead" The Prison - Board Game and your name will be listed as a supporter in the rule book and on the website. You'll also receive all applicable stretch goals. |
| Funding Status | | Current funding is a little weak at $22,400 of $81,100 goal. (Really not sure about that goal number, but hey, maybe they've really priced this one closely.) Of course if they don't make their goal, you're not out any money. So funding this game shouldn't be based on whether you think they'll make it, just on whether you want it! |
| Background | | Keith Tralins is making the game for two companies, MegaGigaOmniCorp, Inc and Top8Magic. He's worked in Hollywood in the technology, content and gaming categories for the past 16 years, and is also an executive for Stan Lee's Comikaze Expo in Los Angeles, California. |
| Links | | Kickstarter page http://www.kickstarter.com/projects/493801934/the-walking-dead-the-prison-board-game |
The short and sweet
This is the first recommendation that still has some "early bird" spots left. Early bird bids are typically limited to a few hundred of the earliest funders, but even if you miss out here, the next rank up is just a couple of bucks more and offers the same donor benefits.

The basic goal of the game is to become leader of the survivors through deeds and strategies. To earn Leadership Points, players must fight their way through the zombie swarm in the prison yard, bash their way through the prison itself, reach their destination and secure the area. Along the way, players will have to collect additional resources, rescue Followers, and as expected...fight zombies.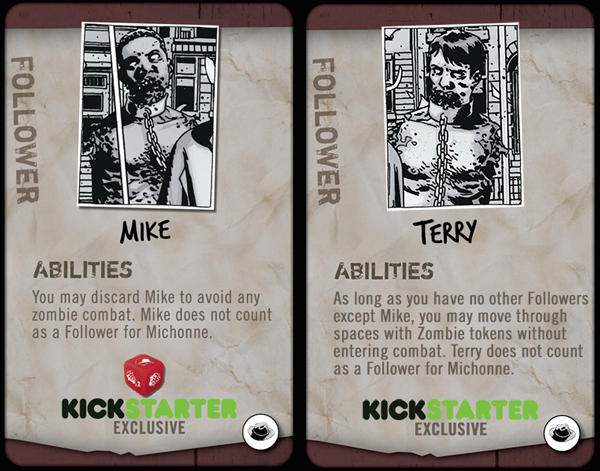 By now any fan of the comic has spotted the Charlie Adlard artwork that is featured in the game, keeping that comic feel in your face. Up to six players can play it stand-alone, or combine it with the original Walking Dead boardgame published by Z-Man Games for a mega-game.

Overall, looks like a game that has a lot of the spirit of the comic, for a variable number of players. They do need your support, so pledge and tell your friends. You won't want to miss out here, so get your funding in before April 2nd, 2014!
Small Town Witch - Graphic Novel
OK, this one had me at "What if prohibition in the 20's was actually about preventing folks from being able to work magic and cast spells?" A graphic novel, stand alone, with an estimated 70 page count, the art is smooth and seductive, and the storyline sounds rocking good.
So let's look over the stats for Small Town Witch.
Name

Small Town Witch - Graphic Novel

Summary

Estimated 70 pages of illustrated novel. Lush art and a unique and inventive story make this one a terrific opportunity for backers. Noir, magic, adult themes... what's not to love?

Sweet Spot Donor Level

This is a tough call. The $10 level for the PDF of the story seems like a no-brainer. But the art looks so great, and the story so unique, I'm in for the $20 level to get a physical copy of the book.

Funding Status

Their goal of $7000 has been beat and trippled, sitting at $21,000 and several stretch goals have already fallen including a hardcover option.

Background

Alex "Muun" Singer and Jayd "Chira" Aït-Kaci are Little Foolery. They produce original stories of a magical nature. Alex writes, Jayd draws, and together they create. Together they are ambitiously pursuing their personal epic, "Sfeer Theory." You can check out full pages of other works in progress on their web site at http://sfeertheory.littlefoolery.com

Links

Kickstarter page
http://www.kickstarter.com/projects/1762462300/small-town-witch-an-illustrated-magic-noir-story
The Short and Sweet
Why go for this? It oozes cool. Professional art, characters acting adult, magic under an unpopular and repressive government control. Guys saying things like "The dog woke me up, snarling and starving. Magic always made him hungry."
In their own words...
Small Town Witch is a noir with a fantasy twist. Set in a 1920's New York where Prohibition outlaws the brewing of spells, the story follows Vincent Byrde, a hard-boiled PI who struggles with a magic curse. After a long career hunting magic bootleggers, Vincent has become obsessed with the frustrating case of Jimmy Wonder: a young, up-and-coming spellrunner who keeps slipping out of the hands of the law. Their dance takes a complicated turn when Kitty Lovelace -- well-known to be Jimmy's main girl -- walks out on Wonder and into Vincent's life.
It's a prose-heavy illustrated novel, but they're saying at least one illustration per page. And check out the art...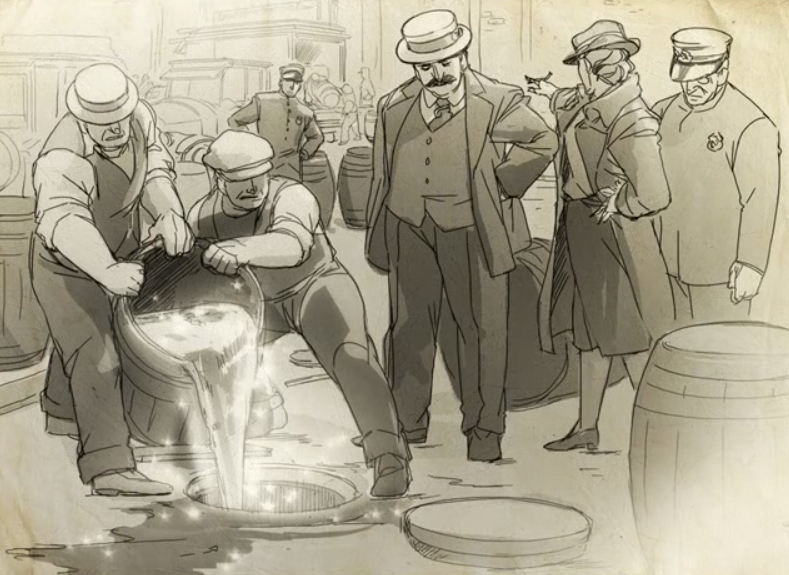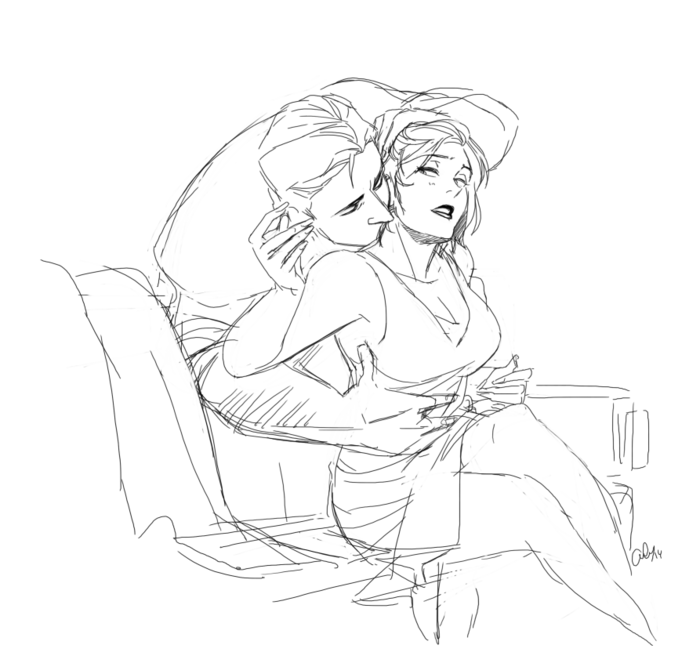 And some more art!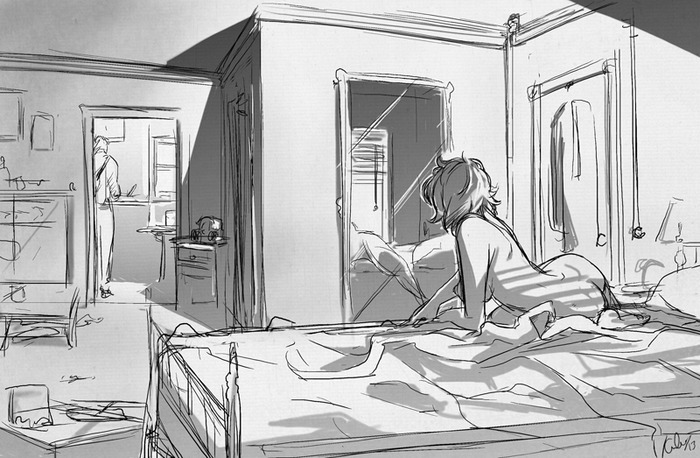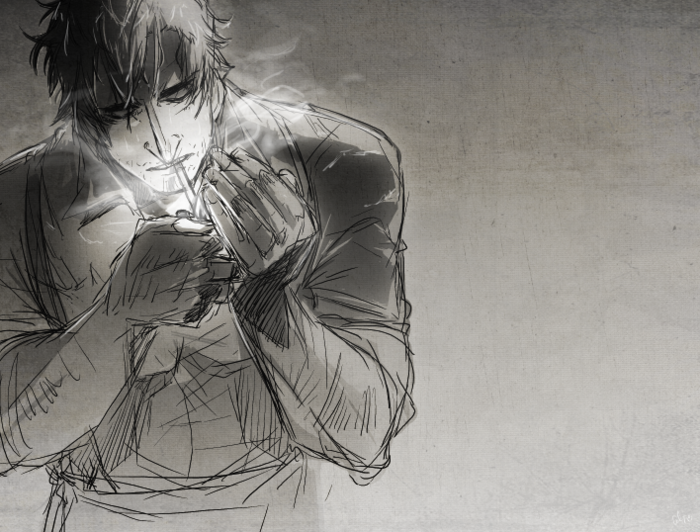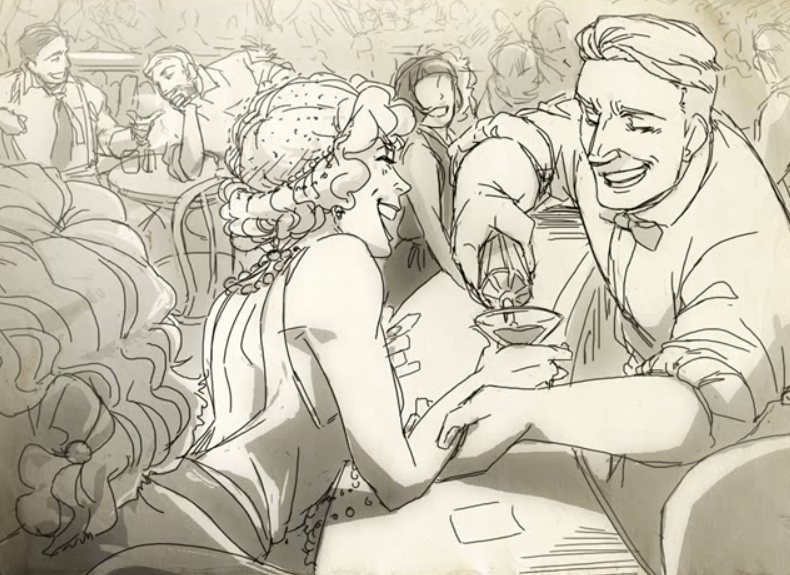 Probably important to mention that like most noir books, this will contain a fair amount of violence and sexual content, so stay away if those things are offensive to you. But if you're a fan of the genre, and wonder about how mixing a little magic in with your gin might taste, this looks to be a project to fund. Your deadline is March 24th!
That's it for this month. Again, send us your feedback and your own Kickstarter picks via the Fanboy Planet Facebook page!
Note: For simplicity's sake, these articles typically refer to delivery conditions and pricing within the US. Most Kickstarter projects handle world-wide delivery, which you can review on the individual project pages.