Comic-Con 2015:
Wednesday Preview Night
Wednesday night you get to focus on the Exhibit Hall -- for some, it's a mad dash to get exclusives; for others, it's a chance to get the lay of the land and a great opportunity to meet creators.
And sometimes, you get a little extra surprise...
First, running into Joe Ferrarra, the owner of Atlantis Fantasyworld, Santa Cruz's oldest (and best) comic book shop. He's holding up the AFW Archie #1 exclusive cover, drawn by Scott Shaw! It's a good book, and Joe is a great retailer and, by the way, also a great musician who performs regularly at The Cats in Los Gatos, California.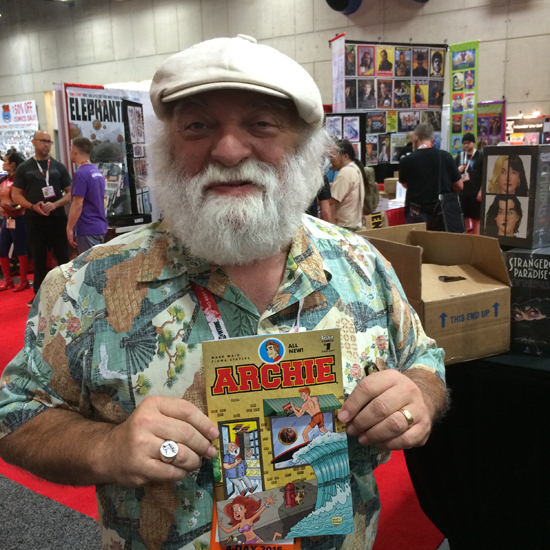 Terry Moore, creator of Strangers In Paradise, now on Thrillbent. He currently writes and draws Rachel Rising.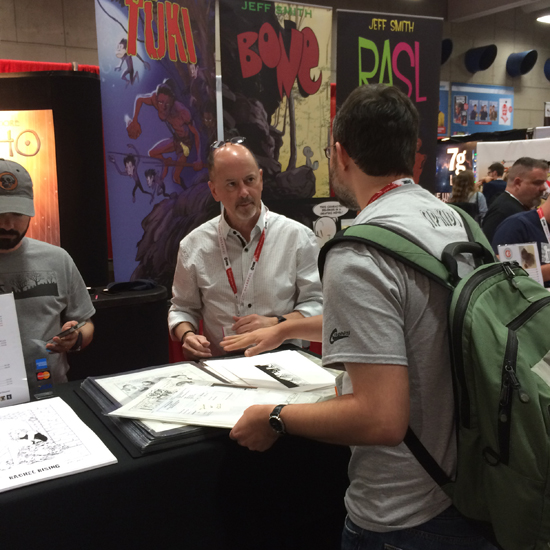 Oh, look, Tsum Tsums are branching out...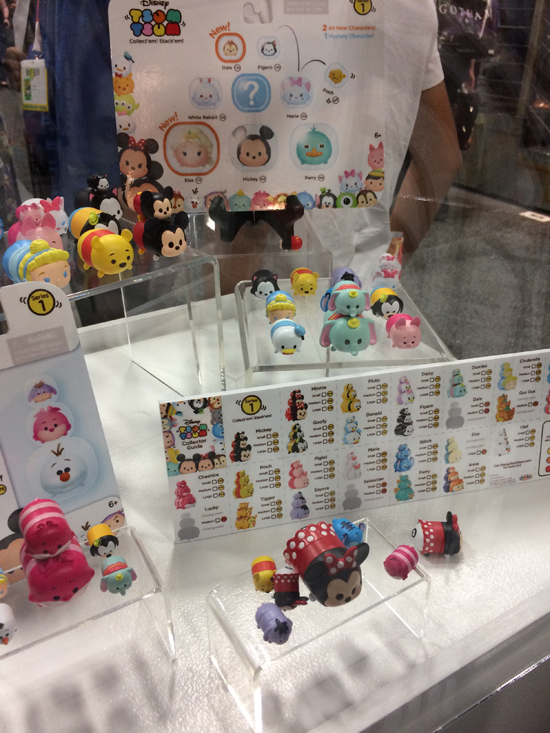 Insanely popular and insanely cute, yes, they deserve a booth of their own.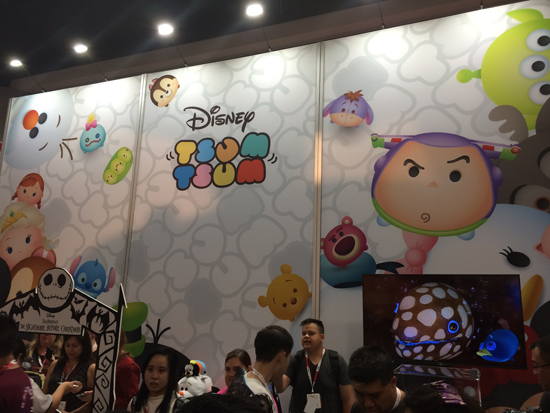 They may have gotten out of control. When they're bigger than a small child...
The DC booth previews some DC Direct figures...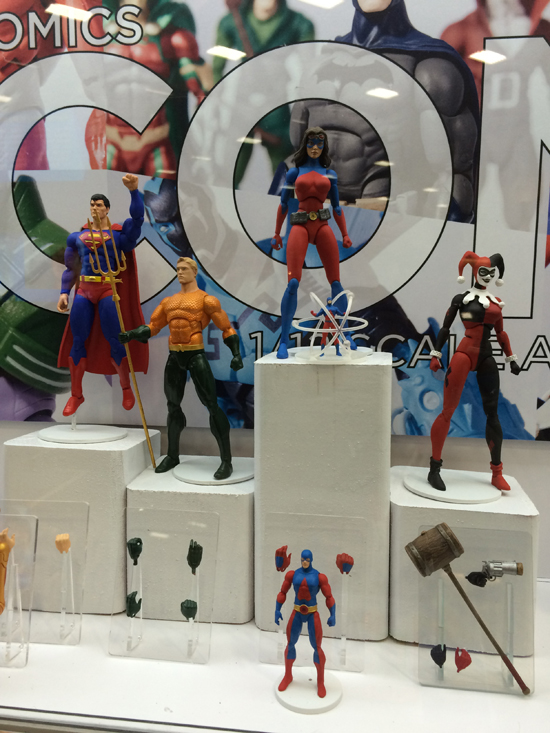 Including the coolest Deadman figure yet done...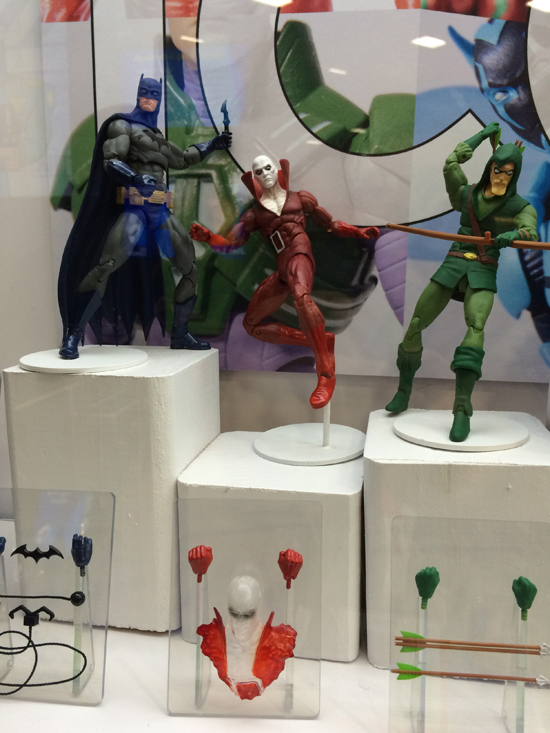 From the coolest to the cutest...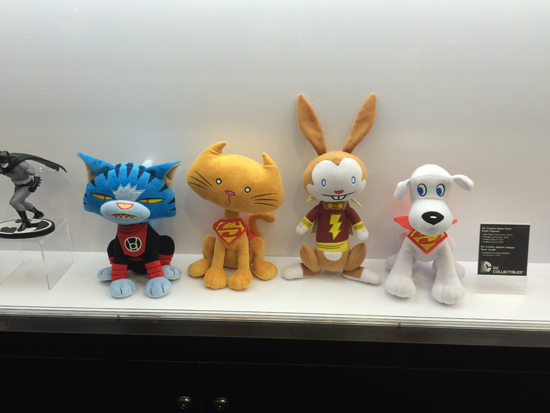 Knopf-Doubleday celebrates Ernest Cline's new novel (a riff off of The Last Starfighter) with a videogame you could win...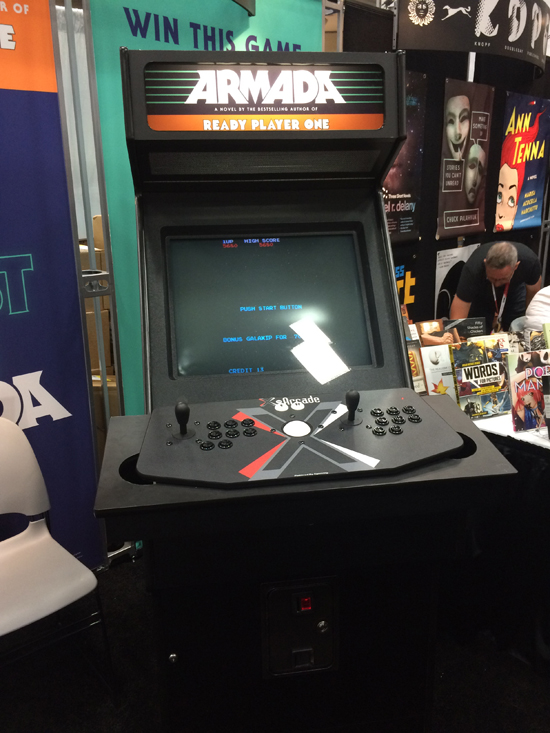 To celebrate Back To The Future, a new comic from IDW...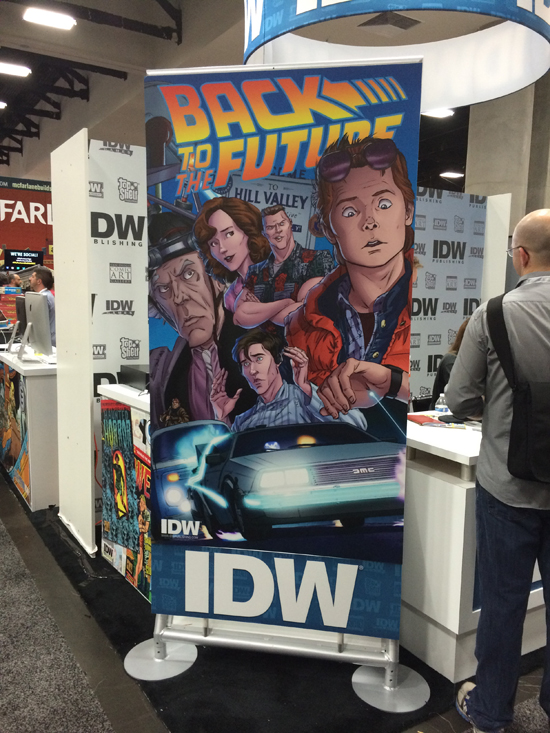 A welcome revival from Batman: The Animated Series -- The Creeper!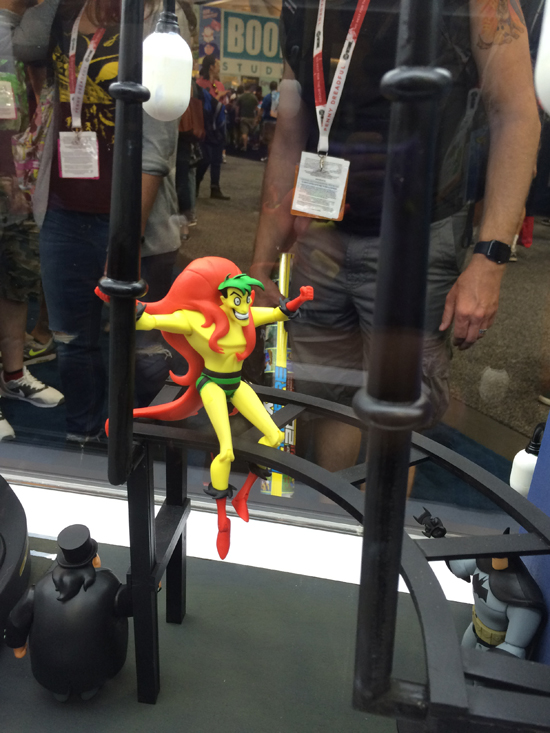 New product launching in the fall: Star Wars Force Trainer II. Can you defeat the virtual Dark Side.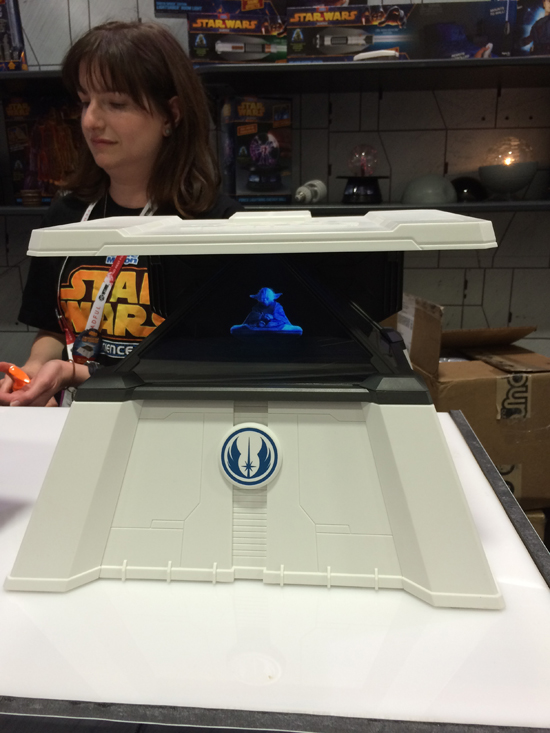 Also coming -- an interactive Yoda figure to train you in the ways of the Force...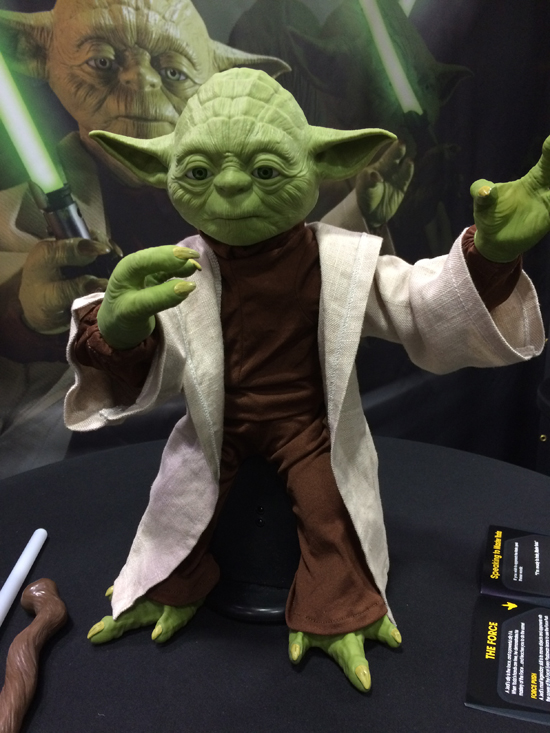 Mattel has the car for those who can't choose sides in Batman v Superman...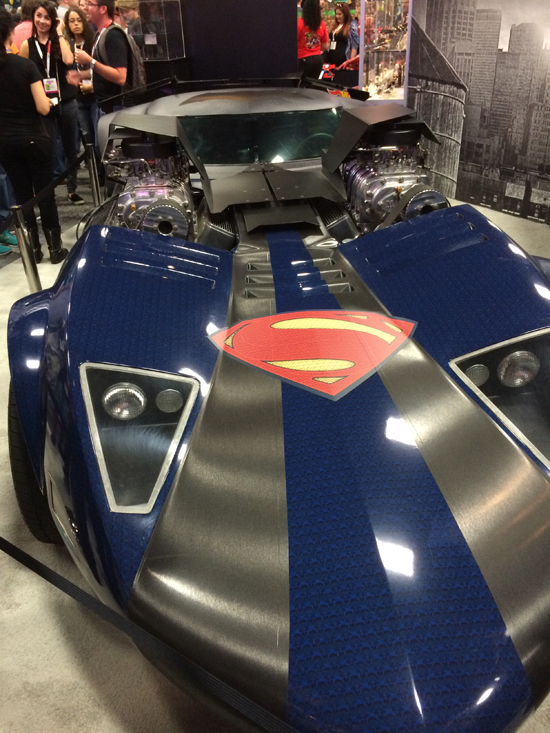 You can find the original helmet for The Rocketeer...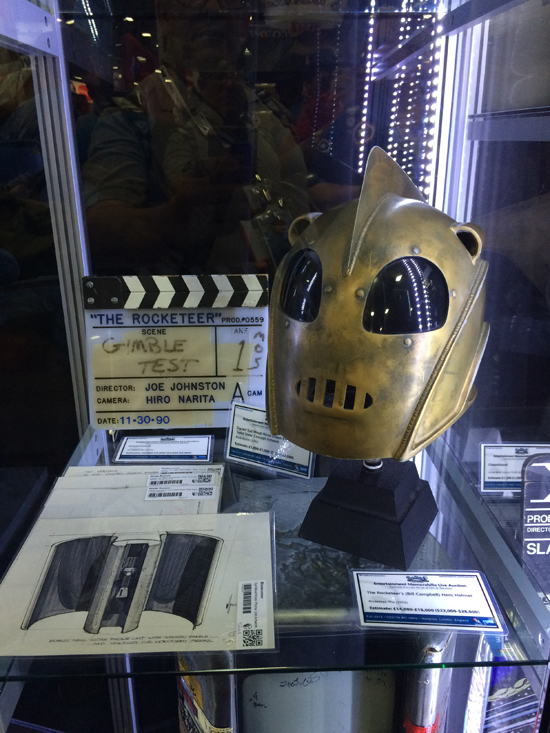 I am Exclusive and Limited...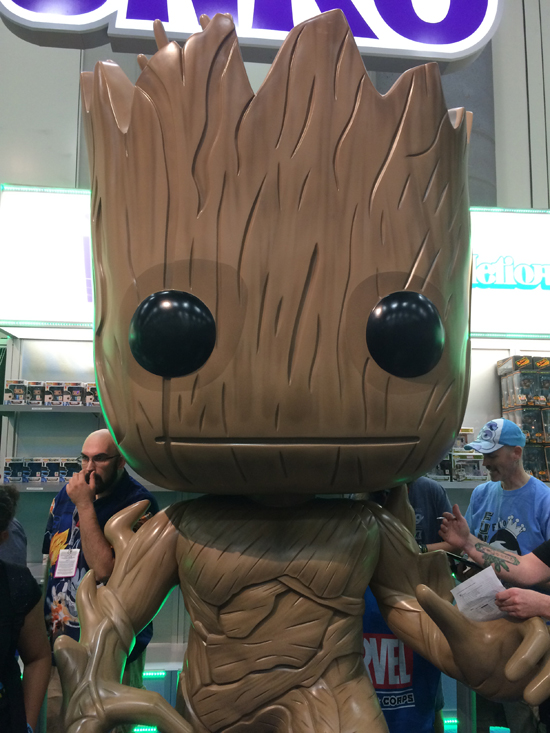 The Walking Dead continues its tradition of live actors scaring the bejeezus out of everyone...
Wait... where did the chain link fence go?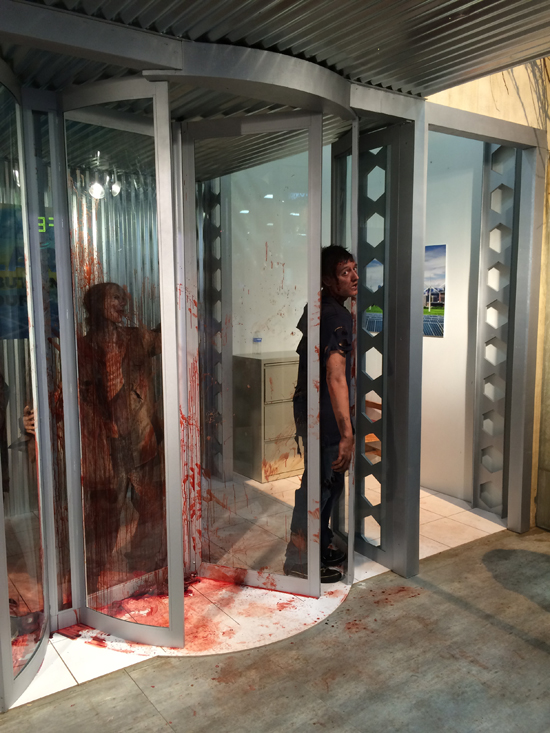 Ric Bretschneider boards The Last Ship...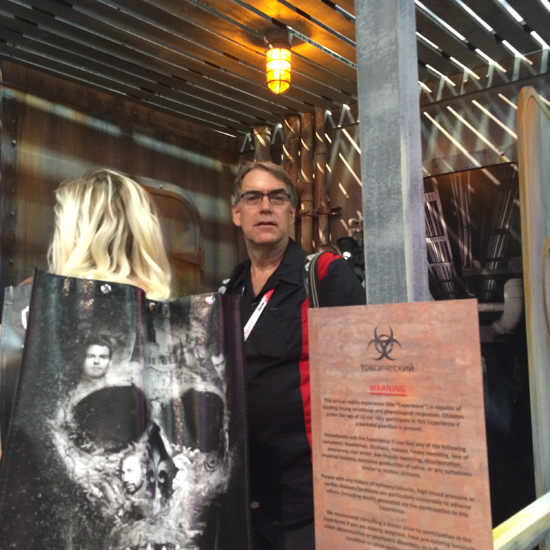 And for those waiting in line for Hall H the next morning... a visit from The Doctor... (picture by Steph Rodriguez)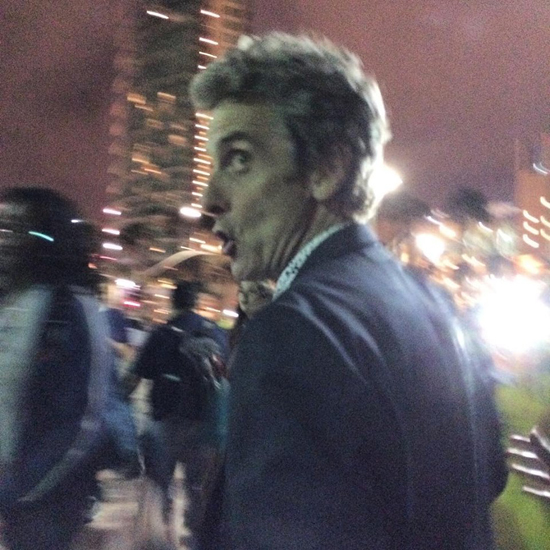 Let us know what you think, via email, Facebook, or Twitter @FanboyPlanet.