Comic-Con 2015:
Friday: Snapshots From The Day
In addition to wandering the outside carnivals, I did a lot of running back and forth between buildings for interviews -- so here-in you can see previews of an upcoming podcast. Ric will have more great pictures of cosplay coming, but I got a few. For now, here's a few more random images from Friday...
In hindsight, this would have made Super Mario Bros much easier to play... just exterminate everything...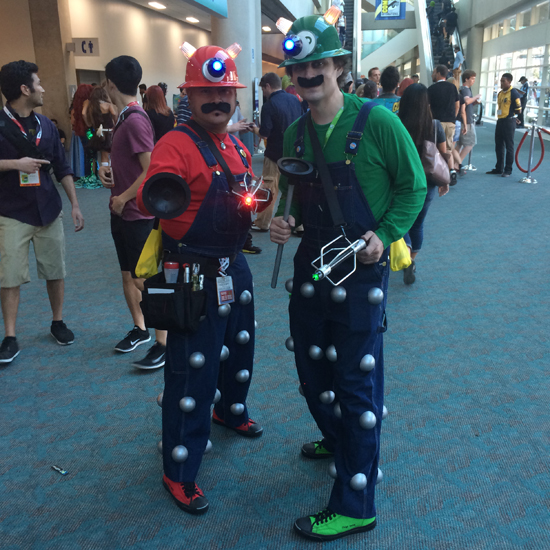 Run over to the Hilton Bayfront to sit down with Michael Jelenic and Aaron Horvath, producers of Teen Titans Go! -- a conversation with them is an improvisation. And we found out who will be playing Darkseid in an upcoming episode...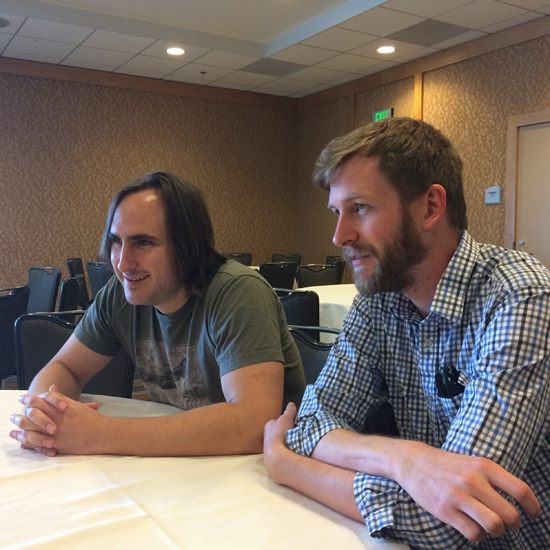 To me, there's only one Cyborg, and it's Khary Payton. Not only has he voiced the character in Teen Titans for twelve years, he's appearing in the LEGO Justice League movies in the role. (He's also Granny Goodness in Justice League: Gods and Monsters released this week.)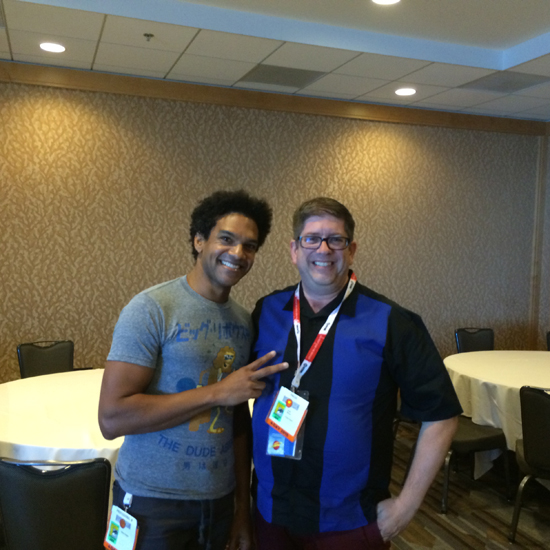 I like cosplay as pop-up installation... but they never actually asked anyone to sit down for tea...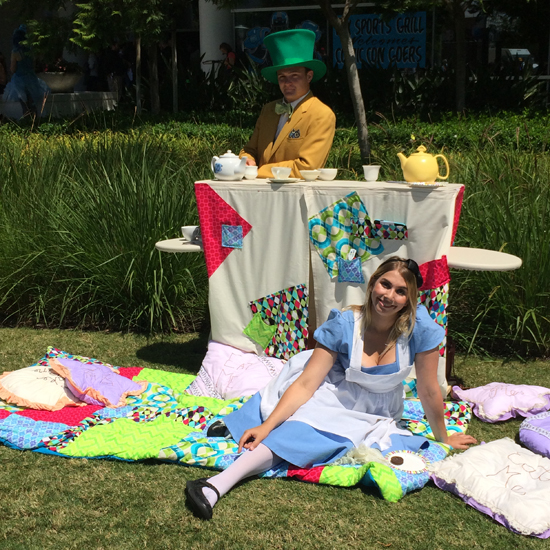 A quick run-in with Jeremy Jordan, Broadway star and co-star of CBS' upcoming Supergirl. No, this was no interview, just both of us frazzled in a hotel lobby, but he was kind enough to stop for a picture and some praise on Supergirl.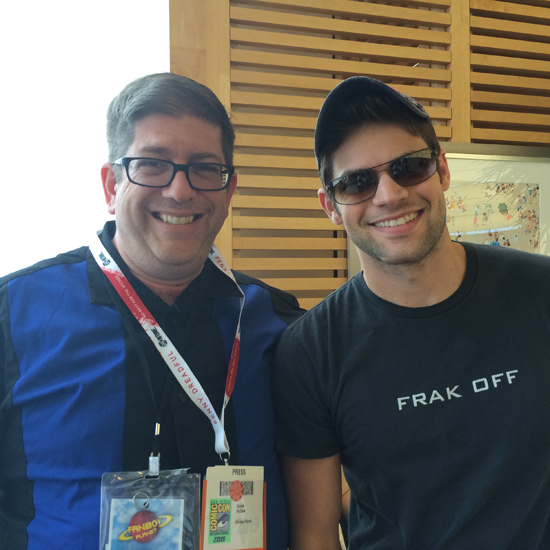 You get the feeling Nova just flew in behind them without them noticing?
Yep. We'll have Mike Tyson of The Mike Tyson Mysteries (and apparently some other stuff in his history) on the podcast soon.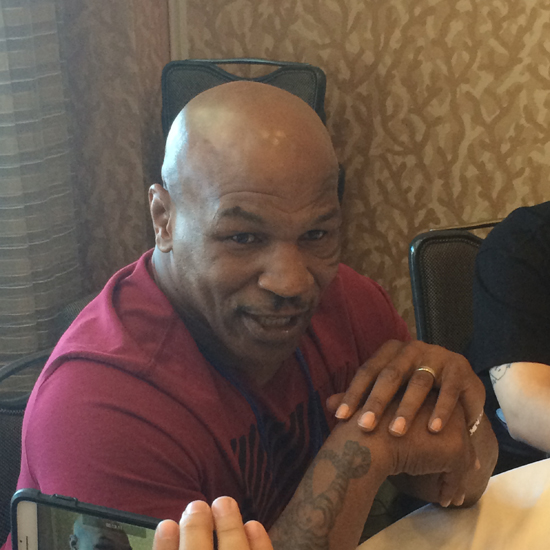 And then you have a random confrontation with a warrior bear...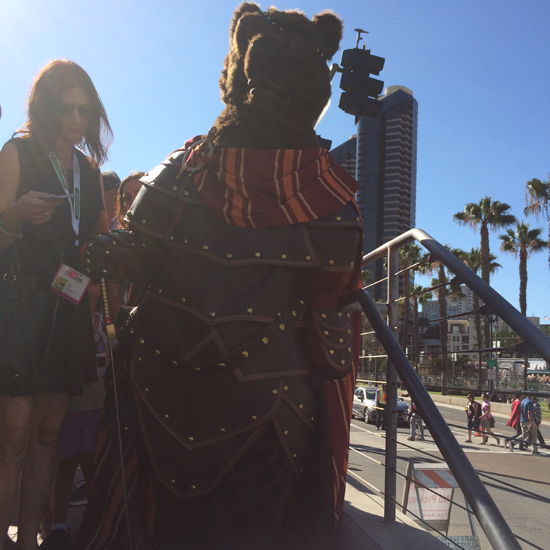 Playwright Trey Nichols (who just had a successful run in Los Angeles with his adaptation of H.P. Lovecraft's From Beyond) asked me to meet up and get a picture with Reggie Banister, star of Phantasm, the movie that terrified Trey and myself at the Meridian Quad 6 when we were in junior high. Well, terrified ME...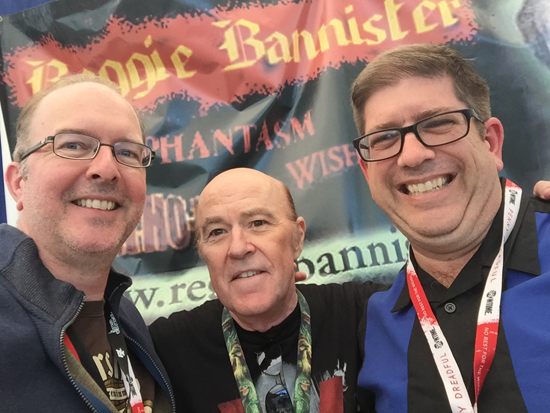 Had to randomly pause and ponder if I really really needed this toy...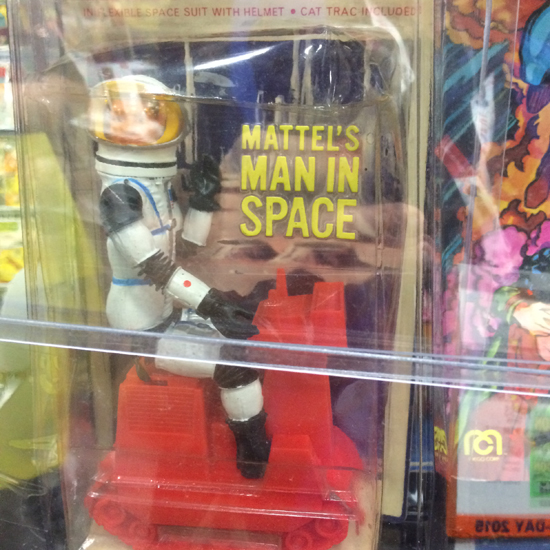 The streets were crowded, not just with fans, but an army of Ron Perlmans...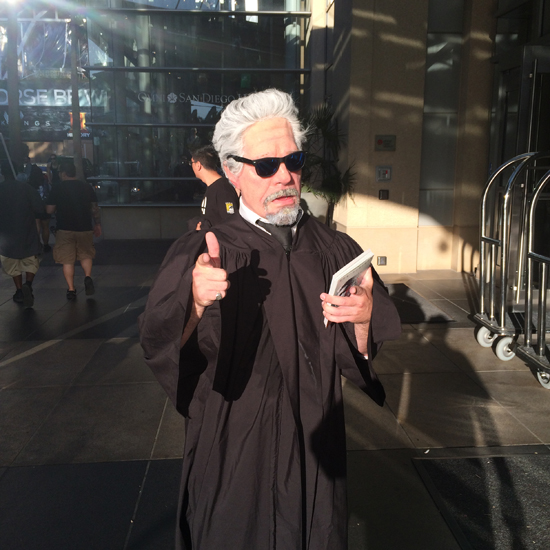 When it's been a long day and you have that haunted look on your face, who you gonna call?