Comic-Con 2015:
Agent Coulson Meets The Secret Warriors...
And The Mission Begins At Comic-Con!

Hardcore Marvel fans may have seen this coming, but the great thing about Marvel's Agents of S.H.I.E.L.D. is that it has brought in a lot of people -- and kept them -- that had not really been into the comics.
In the season finale, Coulson referred to the untapped people with powers as "caterpillars." A few years back, Marvel's Secret Warriors title featured an untried team of super-beings that Nick Fury called his caterpillars, because they weren't butterflies yet.
No word on if Spider-Man resented being considered a butterfly.
The series, created by Jonathan Hickman and Brian Michael Bendis, covered Fury using the team to fight a secret war against Hydra when it was discovered that the evil organization had infiltrated S.H.I.E.L.D.
Obviously, most of the recent Marvel movies and Agents of S.H.I.E.L.D. have been building up to this. And one of the team members was Daisy Johnson, the daughter of Mr. Hyde, which of course has been revealed on the TV series to be Skye.
As Marvel revealed about Season 3 on their website today:
In the aftermath of S.H.I.E.L.D.'s battle with Jiaying and the Inhumans, Director Coulson will search the world for more powered people and assemble an extraordinary new team to deal with threats unlike the world has ever seen. However, the Agents of S.H.I.E.L.D. will soon find out they're not the only ones tracking down these new Inhumans.
At Comic-Con, fans can get a limited edition pin, and begin the first mission of the Secret Warriors, which is really to win the internet. How do you get a pin? Let Marvel tell you:
Coulson and S.H.I.E.L.D. are already searching for new recruits, and at San Diego Comic-Con ABC and "Marvel's Agents of S.H.I.E.L.D." are giving fans a chance to be part of the initiative.
From Thursday, July 9 through Saturday, July 11, S.H.I.E.L.D. ambassadors will be searching the convention for the most dedicated fans and rewarding them with limited edition "Secret Warriors" pins. Follow @AgentsofSHIELD on Twitter to see what the S.H.I.E.L.D. ambassadors are up to. Those lucky enough to be recruited to the "Secret Warriors" at Comic-Con will complete their first mission by posting a photo of themselves wearing the pin to social media using #SHIELDSecretWarriors.
"Marvel's Agents of S.H.I.E.L.D." cast members will select some of their favorite photos, which could get posted to the show's official Twitter page, @AgentsOfSHIELD.*
Fans will learn more about "Secret Warriors" and the exciting new season of "Marvel's Agents of S.H.I.E.L.D" from their favorite stars in person at the "Marvel Television Presents" panel at San Diego Comic-Con on Friday, July 10 from 3:00 PM – 4:15PM in Ballroom 20.
*Terms and conditions apply. Click here for further details.
We're not sure what you have to do to qualify as a dedicated fan, but the S.H.I.E.L.D. ambassadors will know it when they see it. Get further information about Marvel TV at #SDCC here.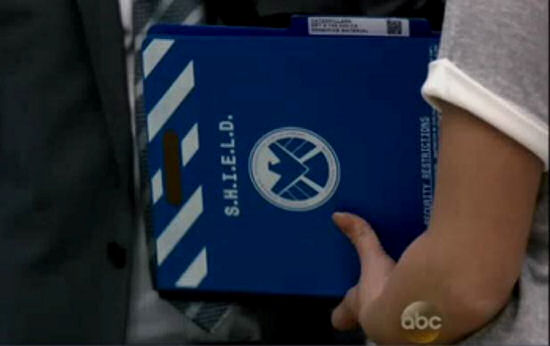 David Tapia contributed to the reporting of this article.
Let us know what you think, via email, Facebook, or Twitter @FanboyPlanet.