Comic-Con 2015:
Ash Vs. Evil Dead - The Roundtable Pictures
"So these are the famous roundtables..."
Yes, here are some pictures taken as we sat interviewing Bruce Campbell, Lucy Lawless, Ivan Raimi, and Sam Raimi for STARZ' Ash Vs Evil Dead. The article about the hour is here, and you can listen to the complete interviews on our podcast, and look forward to the first episode of Ash Vs. Evil Dead on STARZ on October 31. Special thanks to Dread Central for driving the conversation, and for recommending that we all watch Salem because Lucy Lawless is excellent in it.
Bruce Campbell. Yes. Groovy.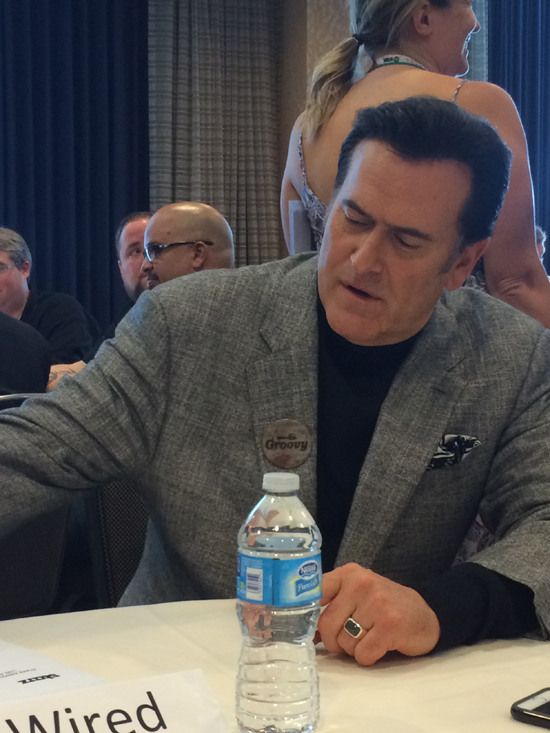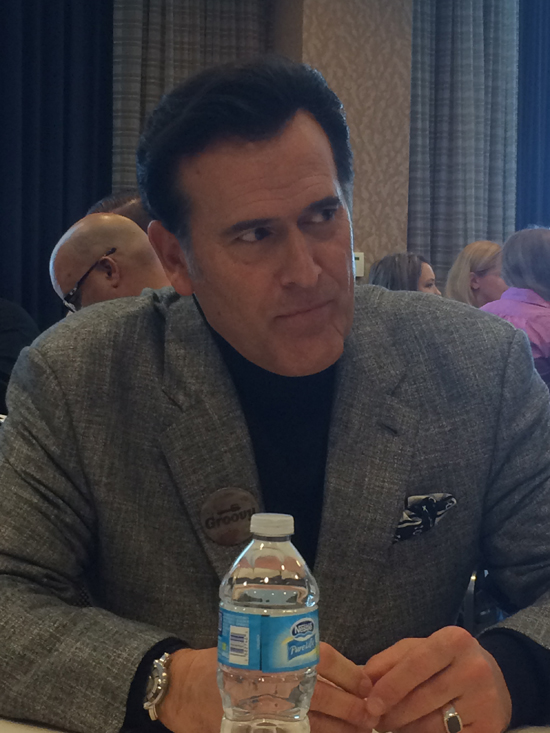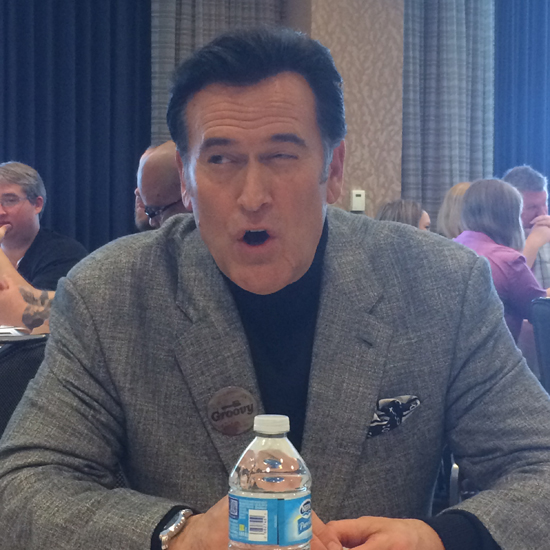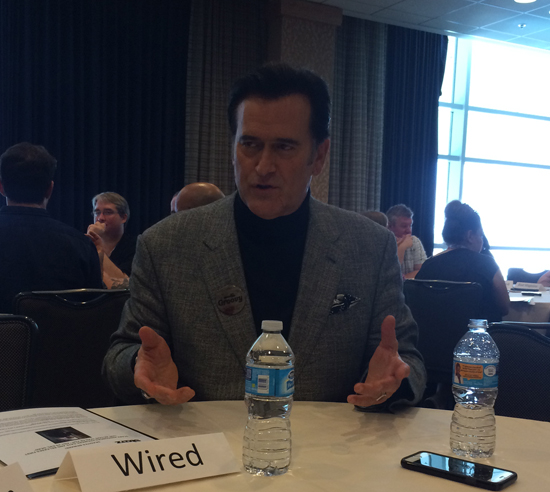 Lucy Lawless, claiming she's in the Witchie Poo phase of her career. Hardly.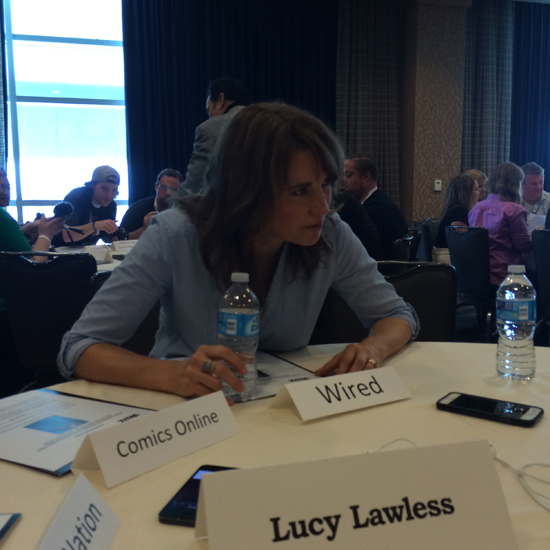 Ivan and Sam Raimi. To whom we owe a great debt of thanks for Evil Dead....