Big Wow! Comic Fest 2015:
Cosplay Gallery 1
Posted 6/30/2015
As we're getting ready for Comic-Con, cleaning up files, etc., we just discovered a trove of pics that Ric snapped at Big Wow! Comic Fest, or as we must know it in the future, Silicon Valley Comic Con.
Cosplay has become one of the highlights of congoing, so look back at these and look forward to what we'll run into next week!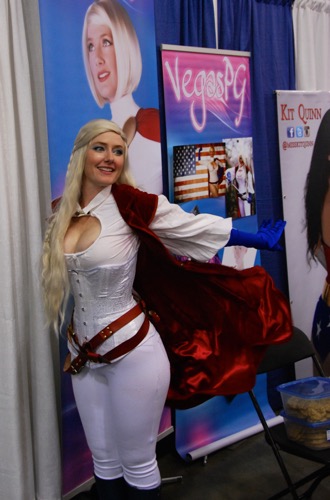 Pretty sure "VegasPG" will be in San Diego as well....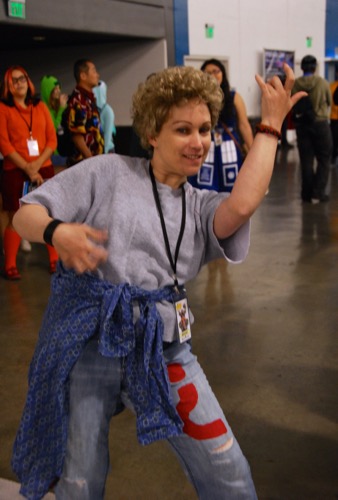 Be excellent to each other!.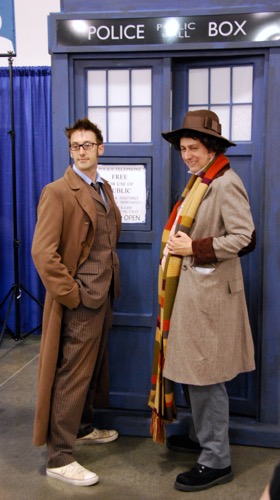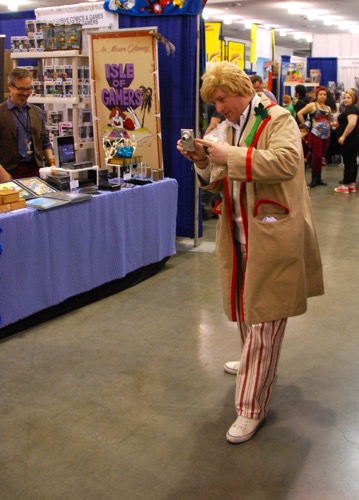 Surely the 6th Doctor can handle a digital camera.....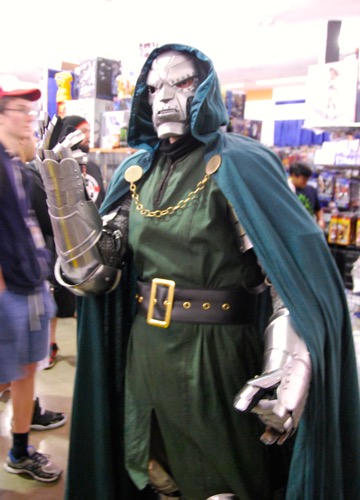 Do NOT show us your face.....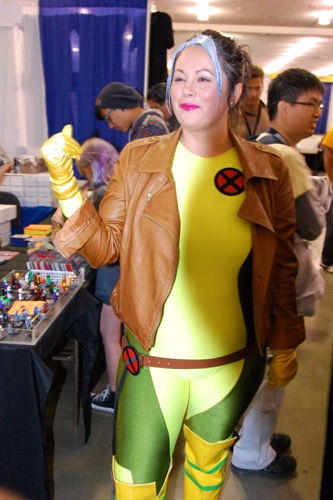 Ready to be edited back into Days of Future Past...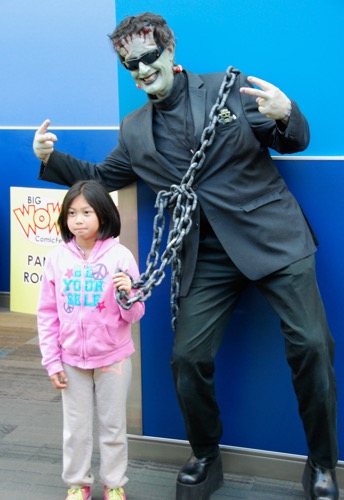 And that chain is wrapped around her little finger...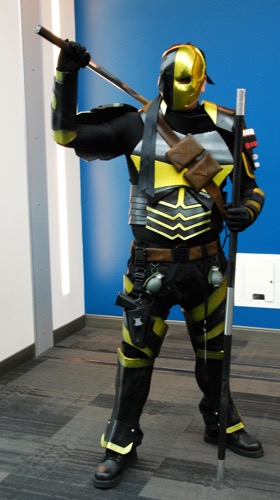 Looking for David Ayer...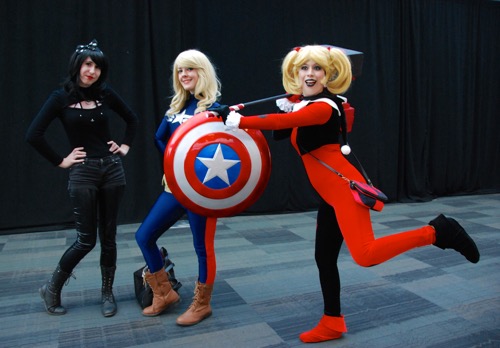 When universes collide...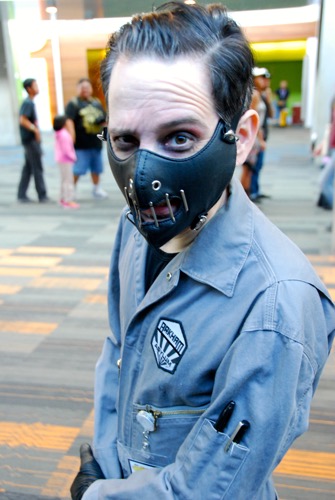 Lee Presson as The Joker. Yes, he's wild.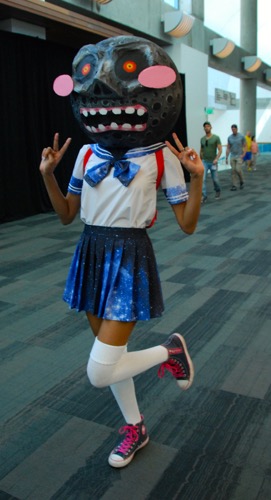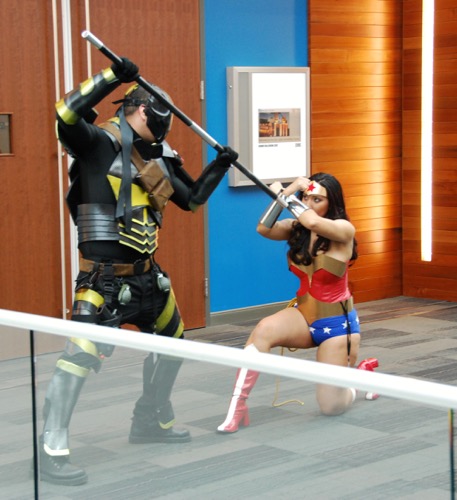 Off in a corner, the battle for justice rages on...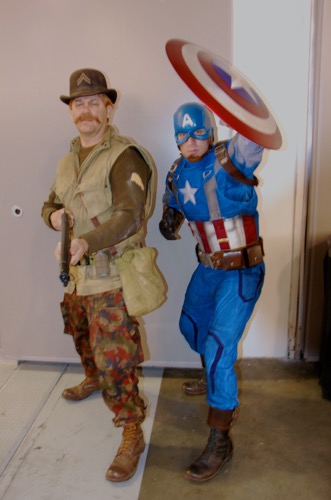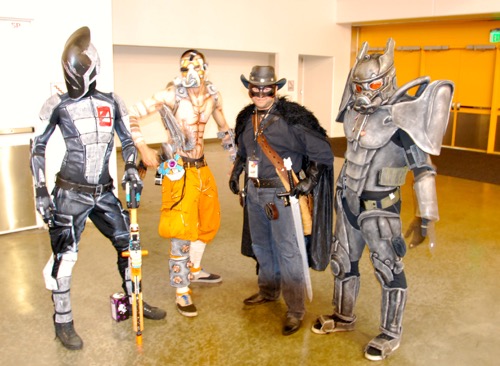 Not quite sure, but I envy the artistry....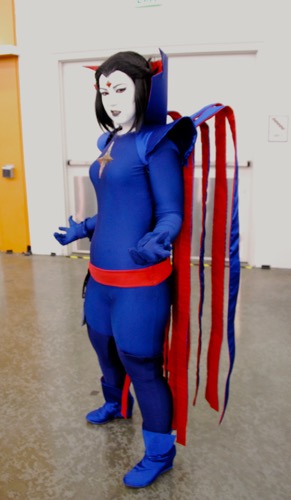 Defender of the Universe!