Comic-Con 2013:
The Automotive Justice League
Courtesy of KIA -- several concept cars decked out/modeled after members of the Justice League and sold for the charity We Can Be Heroes. We stumbled across this in a parking lot by Petco Park on the last day of Comic-Con -- by 2020, I'm pretty sure that there will be no San Diego, only Comic-Con.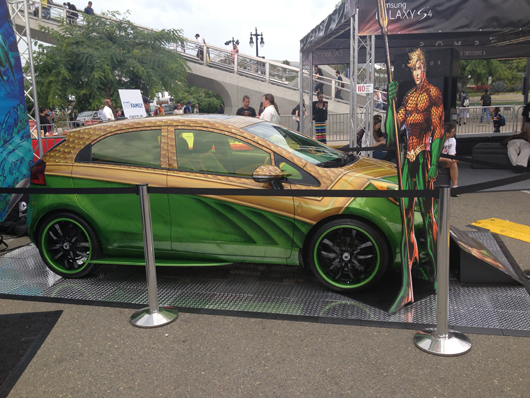 I kind of doubt it's water-tight, but still... why don't they just sell these?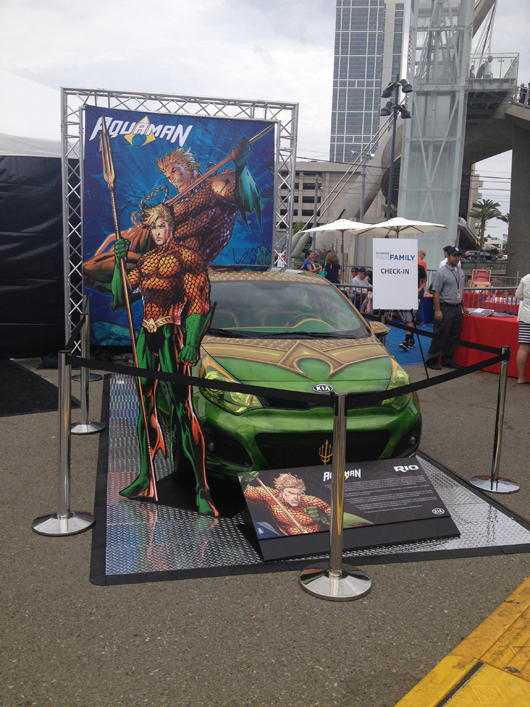 Of COURSE I took two pictures of the Aquaman car...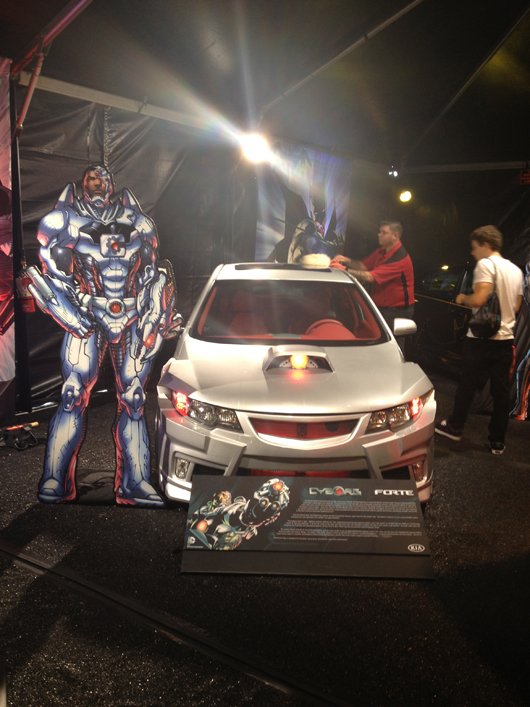 In theory, cool. But the organs under the hood make it a little icky...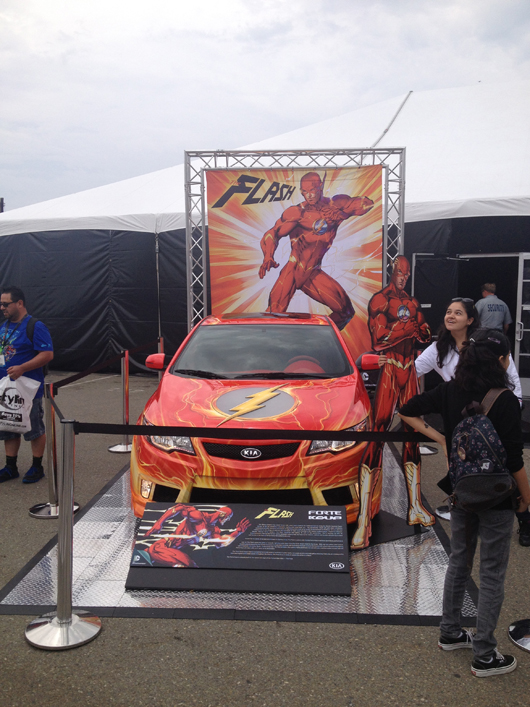 It goes SO fast, however, that it only gets 1 mile to 1,000 gallons..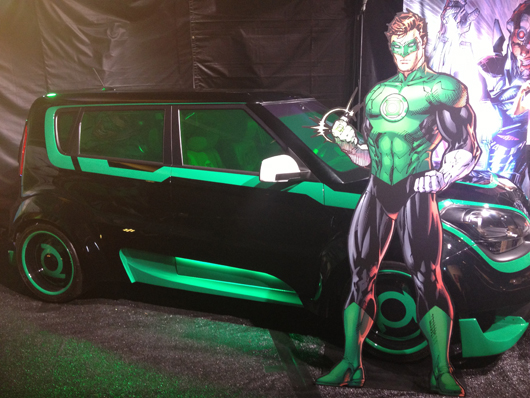 The most economical of the models, as it runs on willpower...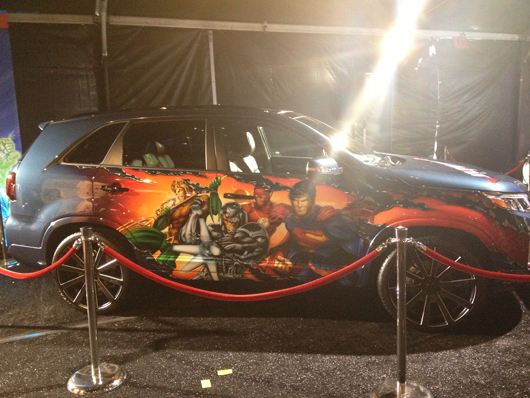 The whole League. Shouldn't it get about 52 mpg?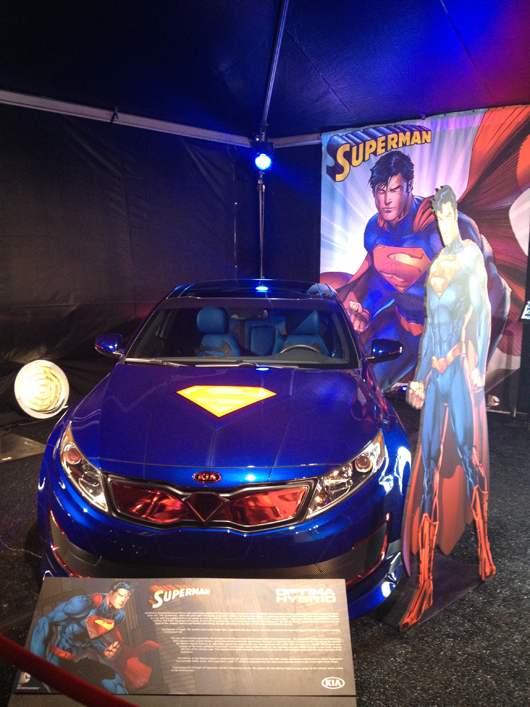 The problem is it no longer has trunk space...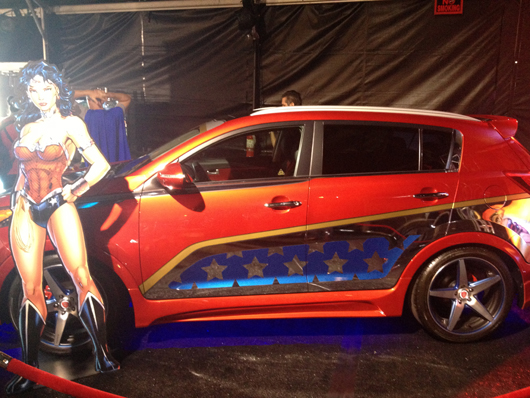 Is there an invisible option?