Comic-Con 2013:
Giant-Sized Teen Titans
Worth a page of its own -- on the lawn between the Convention Center and the Bayfront Hilton, Warner Brothers found an interesting way to top last year's Batmobile display. Okay, I don't know if it tops it, but at least it's bigger. Waaaaaay bigger. All the Teen Titans, ready to go and join the Macy's Parade..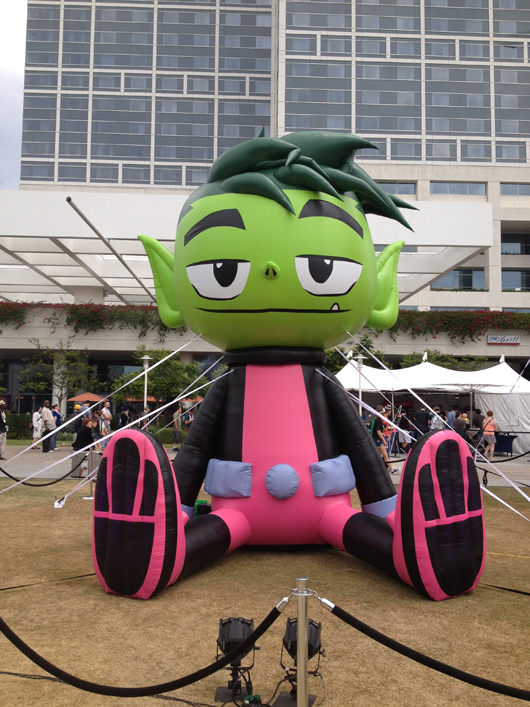 No matter the size, Beast Boy always looks chill....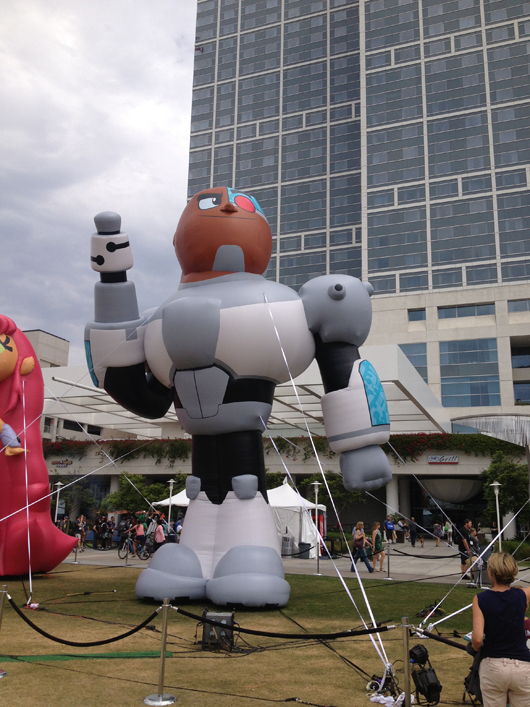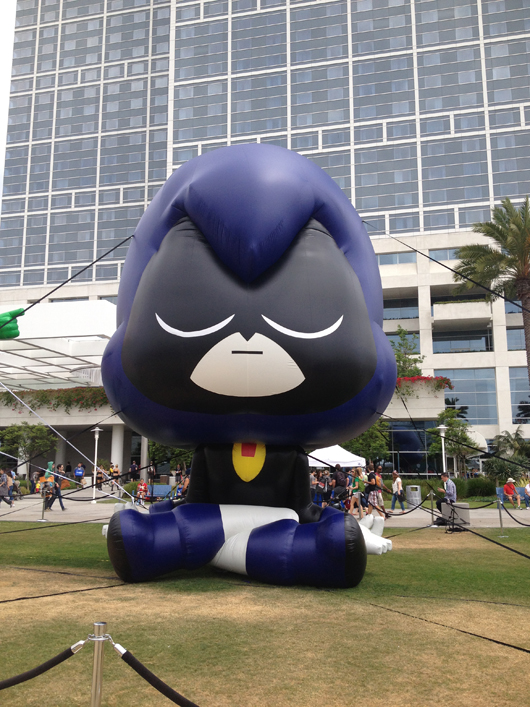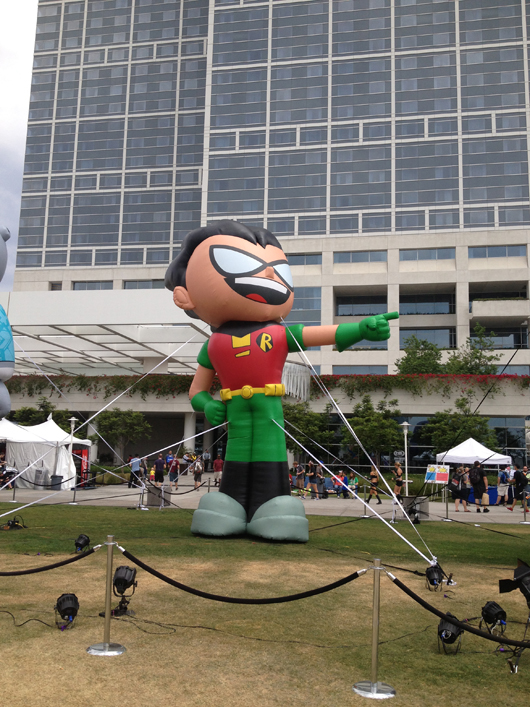 That hair really has hold...