Comic-Con 2010:
TRON: Legacy Will Blow Our Minds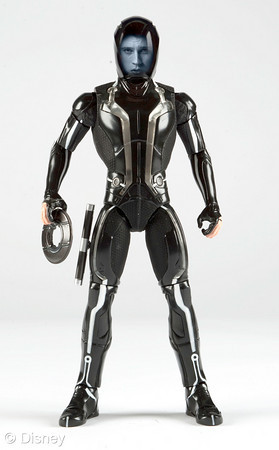 Here's my reminder that Fanboys are both born and made. Last Friday while my wife and daughter went out of town, I sat my 6 year old son down and watched TRON.
Yes, I'm being sneaky. He had to be ready and hyped for TRON: Legacy coming this December, and I had to remind myself of 1984 and seeing the thing 7 or 8 times in the theater so I could be prepared for Comic-Con.
(Luke's review: "It's awesome, but it's not funny...")
Disney will be bringing out the big guns for this, including recent Oscar winner Jeff Bridges (of course!) for a panel moderated by Patton Oswalt on Thursday at 11:15 a.m. in Hall H. It's an hour and a half of TRON madness, and it's just the tip of the iceberg!
Flynn's Arcade is back! 'Nuff said there.
AND... Disney's setting up a booth to let us play with all the fabulous toys that are coming. Look at this... LOOOK ATTTT THISSSSSSSSS!
From Disney:
Disney will showcase an interactive TRON exhibit on the Comic Con convention floor (#3712), giving fans a first look at all-new "TRON: Legacy" inspired merchandise launching this fall. Capturing the action, light, and cool aesthetic style of the film, the display will include toys, electronics, videogames, Comic Con exclusives and more. Here's a sampling: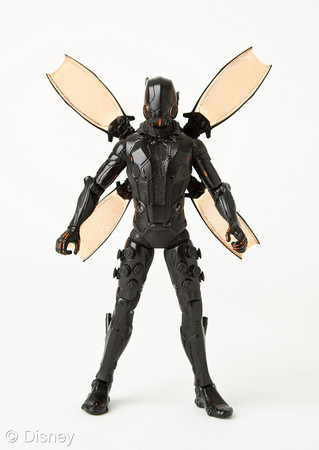 - Spinmaster's zero gravity cycles drive on walls or ceilings with remote control
- Impulse projection TRON action figure line - an action figure "first," they project digital images of key TRON film characters from within the helmet, speaking lines from the TRON: Legacy film
- High-end lifestyle/gaming headphones line from Monster
- PC peripherals from Razer and PDP
-Apparel including a men's assortment by Oakley, Adidas, New Era, replica TRON motorcycle racing suits for him and her by Universal Designs LTD, and accessories for him and her by Han Cholo
The gaming portion of the booth will engage fans with a showcase of the all new "TRON: Evolution" video game from Disney Interactive Studios and will feature TRON-inspired game controllers from PDP, plus a TRON-inspired gaming chair by Comfort Research decked out with high performance speakers, multi player capabilities and connection options to MP3, CD, DVD players, home theatres and all gaming devices.
Two Comic-Con exclusive products will be on sale from Spinmaster: the die-cast replica of Sam Flynn's Light Cycle (3000 pieces, $5/each) and a special edition vintage figure inspired by the original TRON movie with light-up feature on the base that can be activated in or out of the arcade-style packaging made to look like the iconic TRON arcade game (1,500 pieces, $40/each).
Please notice that, people -- the exclusive toys will be awesome. I'm working on getting us an image of those, but for now, I'll leave you with a couple more -- the single greatest Wiimote that could possibly be designed -- the one that may actually make me buy a new Wii controller -- and the remote control light cycle. This whole "six foot light trail" behind it -- I don't know what it looks like, but I'm in.