G.R.A.V.E. Grrrls #1 Preview!
Ask and ye shall receive. After admiring the Alex Ross cover for G.R.A.V.E. Grrrls #1, coming from Moonstone in March, I still though Ken Wolak's cover should have done the trick. But hey, you get Ross to do something for you, and people notice. That's comics marketing in the 21st Century.
Still, it wasn't fair for Ross to get all the attention. So Moonstone editors kindly sent us a few preview pages of Wolak's interior art for the upcoming release. And, as I suspected from the cover, I kind of like it. It reminds me of Kurtzmann's work on Little Annie Fannie, but with a modern feel.
Like that classic work, by the way, this one's clearly not for the kiddies, even without the zombies.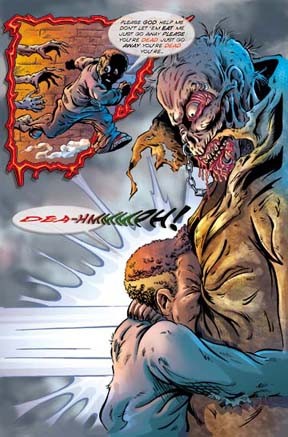 Young Goodman Beaver meets the undead.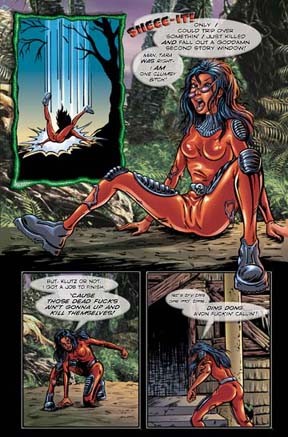 Three times a lady.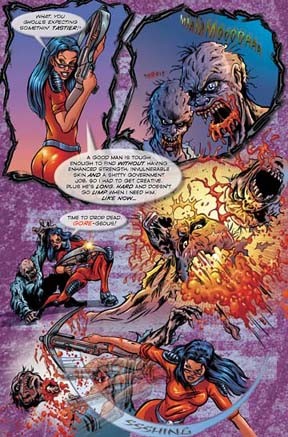 Maybe it's their approach...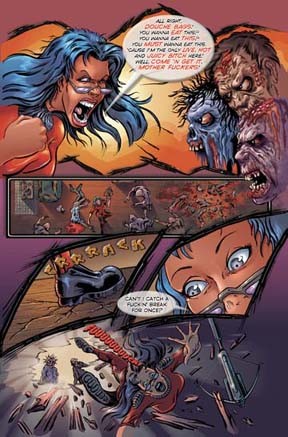 I guess we're going to have to buy the book...