Ross' Condition is Critically G.R.A.V.E...

Make Way For Moonstone's G.R.A.V.E. Grrrls: Destroyers of the Dead!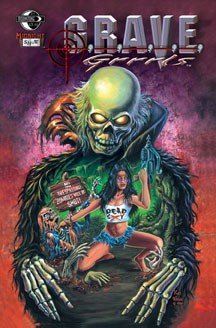 Who can save us now?
Writer Scott Licina and artist Ken Wolak team to bring us a twist on the comics zombie subgenre.
Somebody is bringing the dead back to life (isn't that always the way?) and only three government agents, scientifically enhanced and all rather buxom, can stop these zombie hordes from chomping down on the American way of life.
It's all in Moonstone Publishing's March release, G.R.A.V.E. Grrrls.
They've sent us a picture of the Ken Wolak cover, which you can see at right, but...
Wait! There's more!
Moonstone has convinced Alex Ross to paint an alternate cover to the first issue. Wolak's cover may be more evocative of the contents, but Ross has still worked some magic.
Still more...
Moonstone has sent us images of both Alex Ross' original pencil sketch for the cover and just this morning the finished product. So enjoy this brief look at the process, and don't forget to check out Moonstone in March...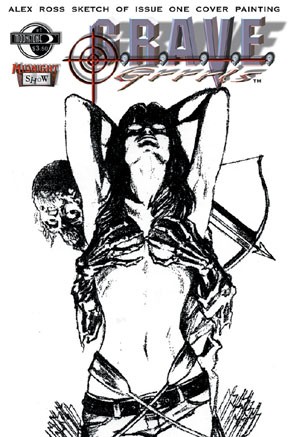 She's the girl all the dead guys want.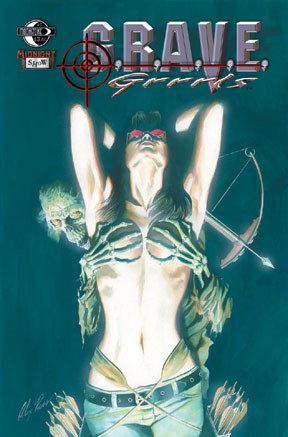 Miss Jackson if you're decomposing...