Comic-Con 2009:
Visions of Preview Night 3--
A Few Costumes and Such
A little focus on the people that made us stop for a second look...
(photos by David Tapia)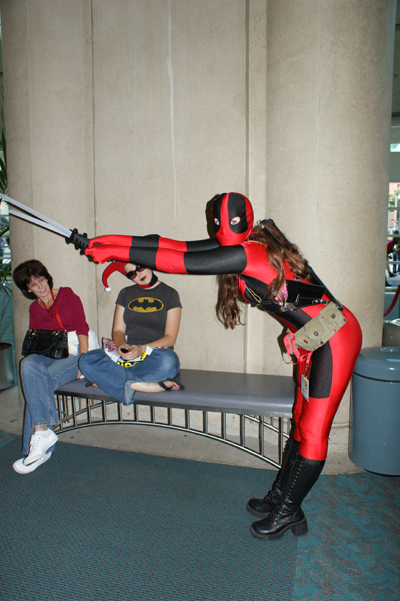 Hey, has Marvel ever actually done a Lady Deadpool?
I smell story idea...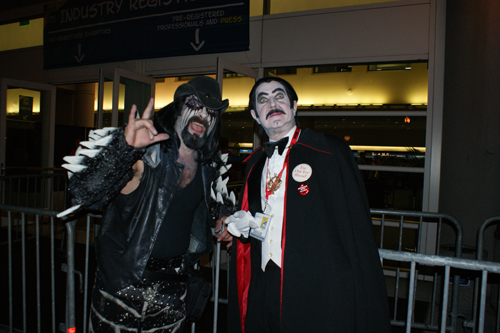 Not sure who the guy on the left is, but I'd watch him host a horror show...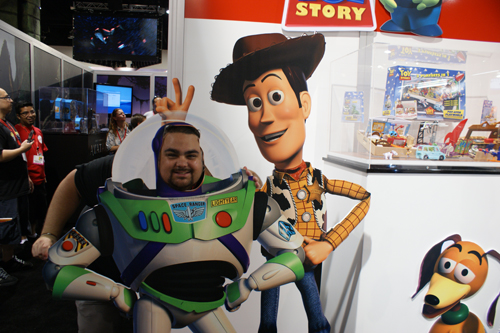 Our own Lon Lopez telling passers-by, "you've got a friend in me..."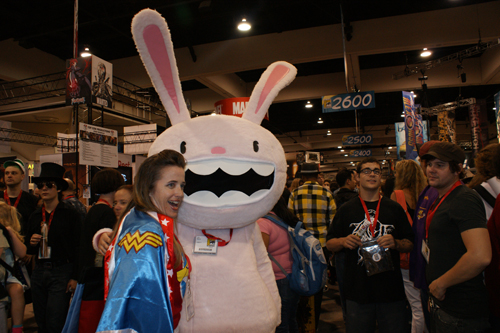 There's a joke here from the first
Sam & Max
videogame, but I'm not going to put it here.
If you want to know the rude caption,
email me
.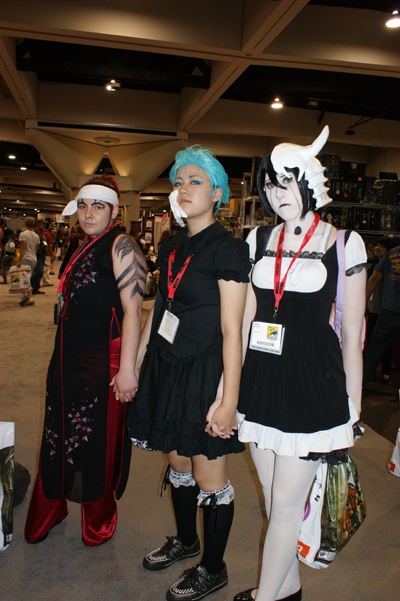 Three dolls of death.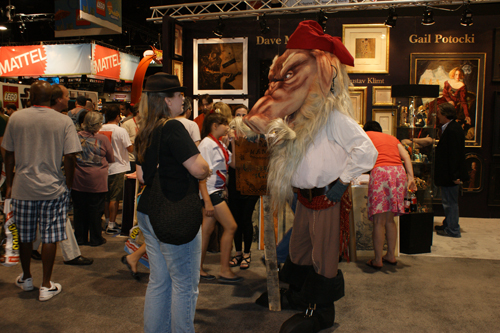 The latest wacky curse to befall Captain Jack Sparrow?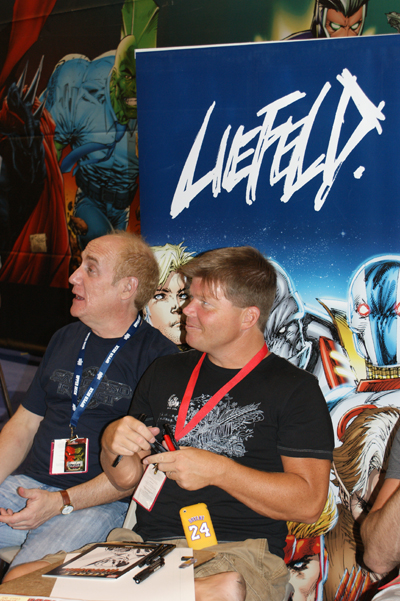 Jeph Loeb and Rob Liefled -- BFFs.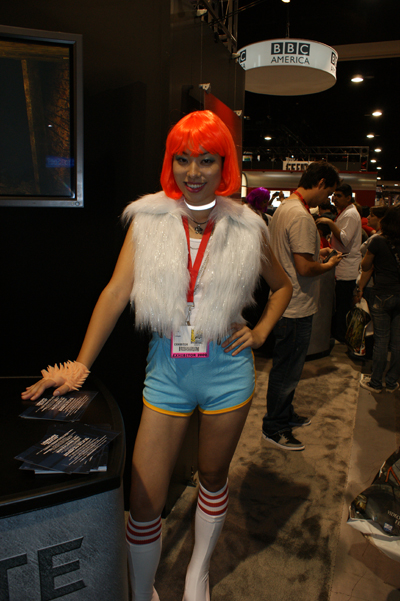 One of those not sure who she is supposed to be photos...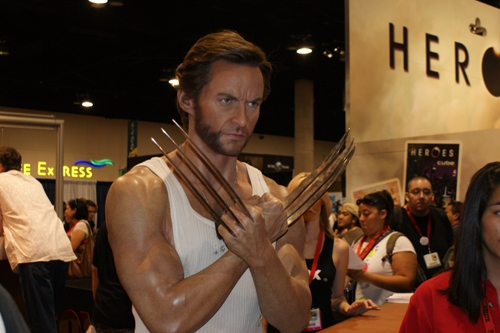 No, ladies, it's just a wax figure for Madame Tussaud's Los Angeles wax museum...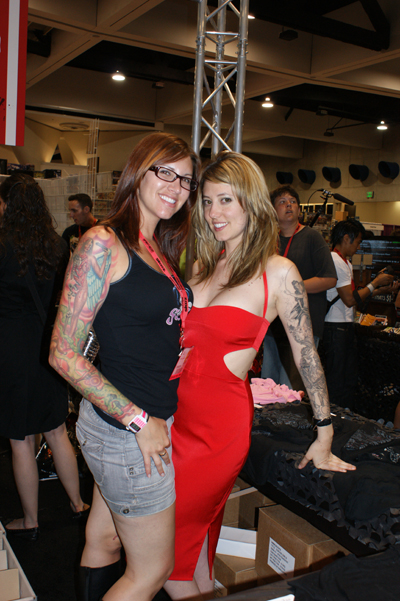 Nice sleeves.