Comic-Con 2009:
Visions of Preview Night
Though the crowd didn't seem quite as heavy this year, the exhibit hall still felt packed -- both with things to do and with people. So much to see...
(photos by David Tapia and Ric Bretschneider)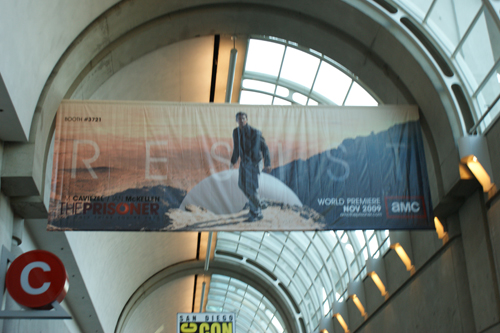 Entering you see this banner above you for AMC's The Prisoner.
But please, at this point, there's no way you CAN resists..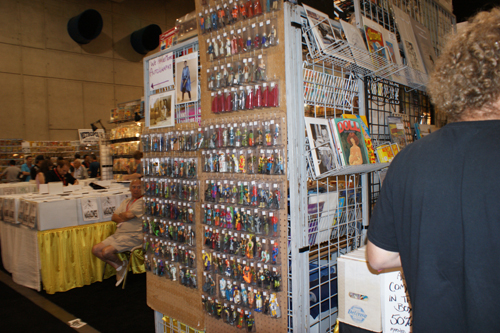 Of course, there's lots to buy...especially if you're looking for older toys...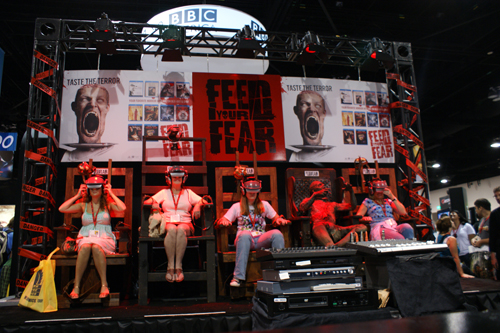 We're not really sure, but plenty of people were lining up to "feed their fear..."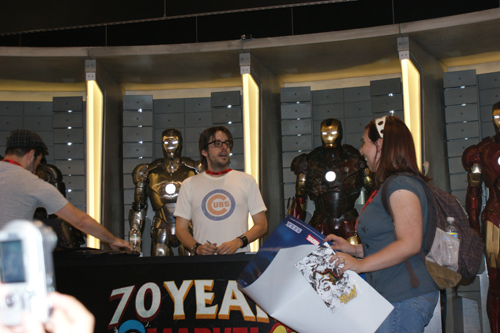 Matt Fraction signing at the Marvel booth...yes, they have an impressive array of Iron Man armor...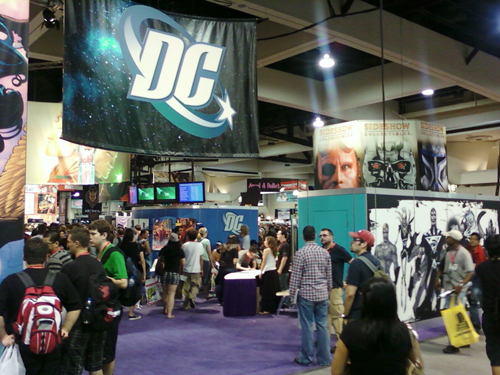 The DC Booth -- crowded and loaded with creative talent...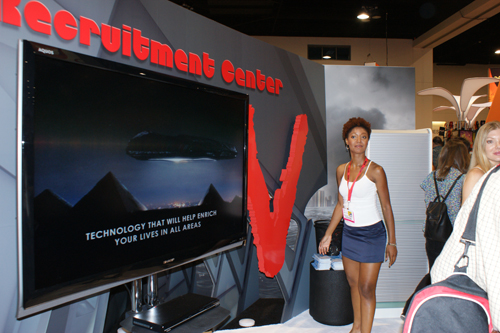 The Visitors are your friends...