Comic-Con 2006: The Lost Figures...
McFarlane Toys had prototypes of their upcoming figures, confirming what they'd promised. Of the playsets (okay, dioramas), only The Hatch was on display at actual size. The individual figures, however, were shown at 2x the size they'll be in the stores.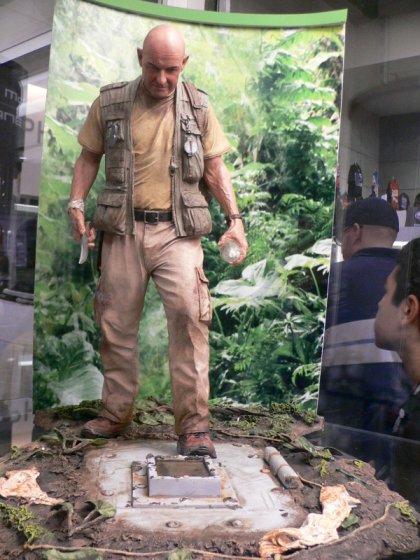 Locke. Crap, it's like they put Terry O'Quinn in a glass case.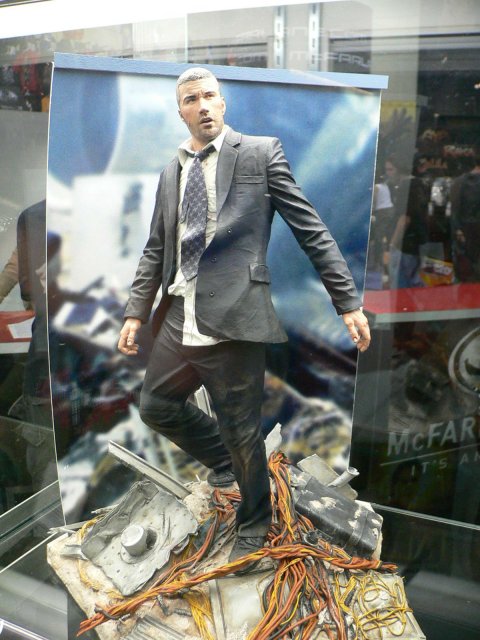 Yes, Charlie, the answer is YOU'RE ALL TOYS!!!!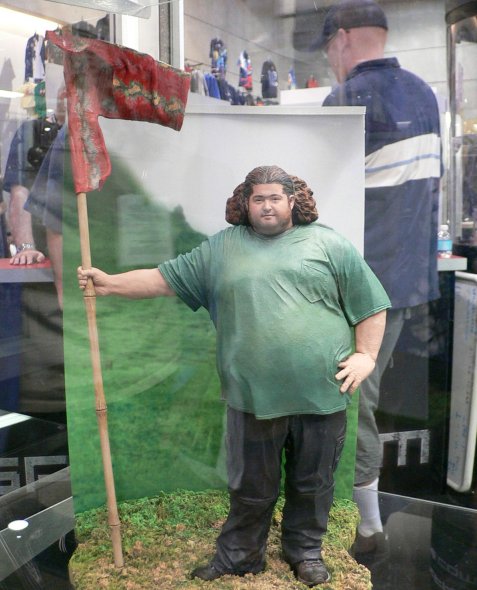 The one figure looking rather smug...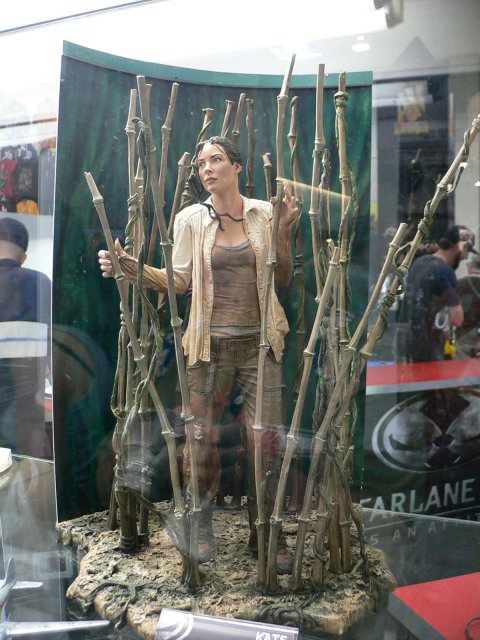 Finally, a Kate we can take home...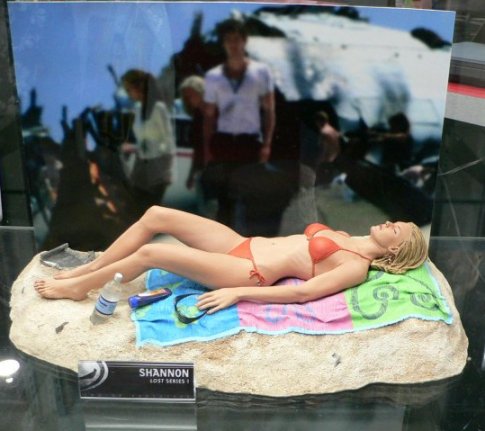 You know, a couple of years ago Species III got in trouble at Comic-Con for this exact same thing...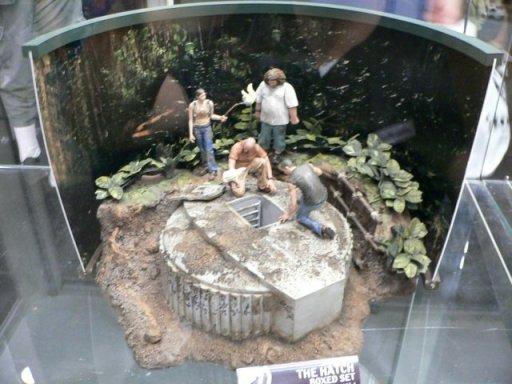 The hatch from above.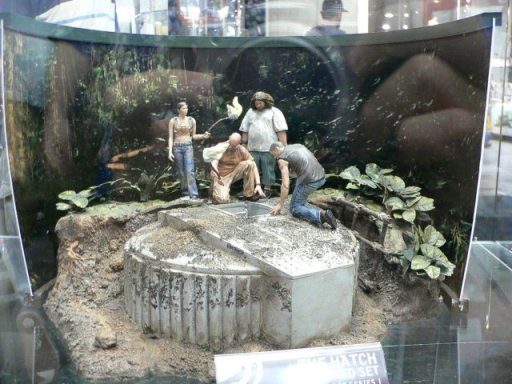 The hatch straight on.