The Collected Works Of Hayao Miyazaki:
No, It Will Not Be Delivered By Kiki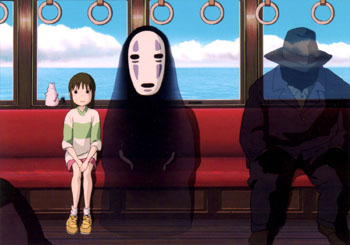 First, yes, I do often get asked if I have any Miyazaki movies that I can loan out to people, and second, not all of them, and not necessarily the best of them. So to have them all in one set seems pretty good to me.
For those not in the known and wondering about a good deal of cosplay at conventions (if it's not a superhero or a Wizard of Oz character), Hayao Miyazaki is an animation director revered in Japan and inspiring to millions of film fans in the U.S. Recently retired from animation, he stands as a master, and every film in this collection is an intriguing, beautiful experience, though we can all argue one or two because that's what we do.
This collection has been available in Japan, but getting one in the U.S. is perfect for Christmas. Studio Ghibli has long had a distribution deal with Disney, and so they're using their connection with Amazon this year to offer the set to fans here. (Both this and the Marvel Phase Two Boxed Set are, at least so far, exclusives to Amazon.)
Look at what comes in this set, available on November 17, 2015.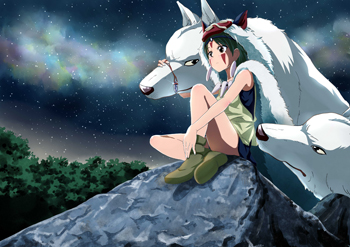 Films:
Lupin the Third: The Castle of Cagliostro (1979)
Nausicaä of the Valley of the Wind (1984)
Castle in the Sky (1986)
My Neighbor Totoro (1988)
Kiki's Delivery Service (1989)
Porco Rosso (1992)
Princess Mononoke (1997) - English screenplay adaptation by Neil Gaiman
Spirited Away (2001) - winner of the Academy Award for Best Animated Feature
Howl's Moving Castle (2004)
Ponyo (2008/2009)
The Wind Rises (2013)
Bonus Features:
"Yuki no Taiyo" (Yuki's Sun) - A 1972 TV pilot based on an original manga by Tetsuya Chiba, directed by Hayao Miyazaki who was also in charge of storyboards and key animation.
"Akado Suzunosuke"(Little Samurai) - Three episodes (Episode 26, 27 & 41) of the hit 1972 anime series with storyboarding and more by Hayao Miyazaki.
Director Hayao Miyazaki Retirement Press Conference, Uncut Version
Booklet:

A collector's edition book featuring "The Great Dichotomy: Looking at the Works of Hayao Miyazaki" by Tomohiro Machiyama, which explores the themes and techniques of this revered Japanese filmmaker, and selected text from Hayao Miyazaki's initial notes and creative proposals for the production of each film.
Some of this might be deeper than you thought you'd want to go -- but the film collection alone will have you hooked and returning again and again.